You've always loved crafts but never thought you could start a crafting business. You're not sure where to start, and you don't want to invest much money into something that might not work. Don't worry. Starting a craft business on a shoestring budget is possible.
You're held back by a lack of skills and knowledge about how to start a craft business. You don't know where to start, so you never even begin. This results in missed opportunities and prevents you from reaching your full potential.
It can be hard to start a new project when you don't know where to start. This is especially true when it comes to starting your own business. But don't worry because we're here to help. This article will give tips on starting a craft business on a shoestring budget.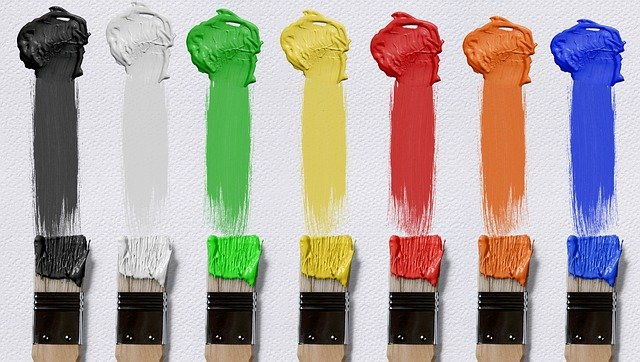 Disclaimer: This post may contain affiliate links. If you make a purchase by clicking on an affiliate link, Nevue Fine Art Marketing may earn an affiliate commission at no additional cost to you. Affiliate relationships include, but are not limited to, Bluehost, Tailwind, Skimlinks, SareASale and StudioPress. To learn more visit Affiliate Link Disclosure Policy
Choose The Type Of Craft You Want To Sell
When starting a craft business, deciding what type of products you want to make and sell is essential. This will help you to focus your efforts and create a cohesive brand identity.
For example, if you sell hand-painted ceramics, you will want to ensure that your products have a consistent look and feel. This means using similar colors, patterns, and designs on each piece.
It also means creating cohesive packaging and marketing materials.
By deciding on the type of products you want to sell, you can create a strong foundation for your business.
Related Posts:
Most Profitable Crafts To Sell And Make Money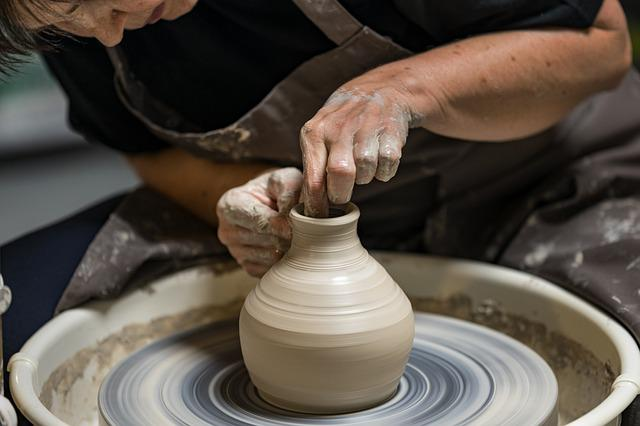 How to Choose the Right Craft
Not all crafts are equally well-suited to being sold commercially, online, or at local craft fairs. You'll need to consider several factors before settling on a particular product.
Think about your target market.
Who are you trying to reach with your products?
What kind of products do they tend to buy?
You'll also want to consider your strengths and weaknesses.
What crafts are you exceptionally skilled at?
What do you enjoy making?
Choosing a product you're passionate about is essential, as this will help you stand out from the competition.
The last step is to factor in the cost of materials and the time necessary to complete each project. Are people willing to pay the amount you need to charge to profit from your crafts?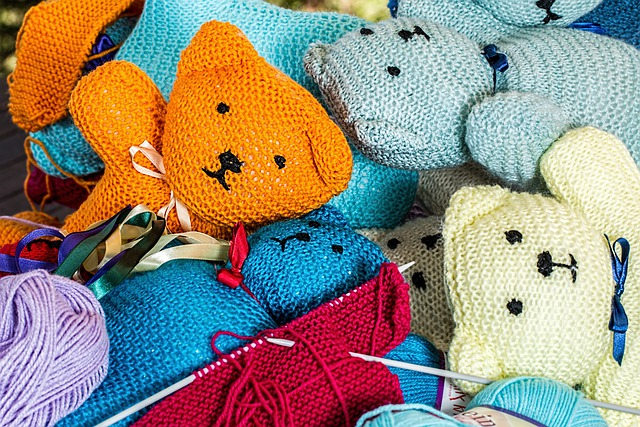 What to Consider When Choosing a Craft Business
Before starting a craft business, there are a few essential things to consider.
First, it is crucial to understand the market for your products clearly. Who will be your customers? What are their needs and wants? What are they willing to pay for your products?
It is also essential to understand the competition. What are other businesses selling similar products? How do your products compare in terms of quality, price, and selection?
Finally, it would help if you planned how to operate your business. What types of supplies and equipment will you need? How will you promote your products?
Related Post – How A Planner Can Help You Market Your Craft Business
Research Your Competition
When starting any business, it is vital to research your competition. This lets you know what prices are reasonable, what products are in demand, and what marketing strategies are working.
The craft industry is no different. You need to know who your competition is and what they offer to succeed. You can consistently offer the best products and services at the most competitive prices by keeping tabs on your competition.
In addition, you can better tailor your marketing efforts to target your target customer by understanding your competition.
So whether you're planning to sell handmade jewelry or hand-painted pottery, be sure to do your homework on the craft businesses already in operation. Only then can you hope to stand out from the crowd.
How to research your competition
When it comes to being a craft business owner, there are a few things in particular that you should focus on.
First, look at the materials and supplies your competitors are using. Are they able to get suitable quality materials at a low cost? This can be a make-or-break factor in your business, so finding a competitive advantage is crucial here.
Second, look at their designs and see what consumers respond to. Is there a particular style or type of product that is popular? Again, this can help you to focus on your designs and stand out from the crowd.
Finally, please pay attention to their marketing and advertising efforts. See what they're doing to attract customers and learn from their successes (and failures). By taking the time to research your competition, you'll be in a much better position to build a successful business.
Create A Business Plan
When starting any business, it is important to have a plan. This is especially true for craft businesses, which can be complex and challenging to manage.
A business plan helps to define the goals and objectives of the business, as well as outline the strategies and methods that will be used to achieve those goals. It also provides a roadmap for the business, helping to keep it on track and ensuring that everyone involved knows what needs to be done and when.
Without a business plan, it can be very easy for a craft business to lose focus and direction, ultimately leading to failure. On the other hand, a well-written business craft plan will produce a profitable business.
How To Write A Business Plan
A business plan is a document that outlines your business goals and how you intend to achieve them. It should include an overview of your business, target market, marketing strategy, financial projections, and management team. This may seem like a lot of information, but it's important to remember that your business plan is a living document that will grow and change as your business develops.
As you create your business plan, be sure to keep the following points in mind:
1. Your business plan should be clear and concise.
2. It should be specific to your business and tailored to your target market.
3. It should be realistic, achievable, and measurable.
4. It should be reviewed and updated regularly.
By following these guidelines, you can ensure that your craft business plan is a valuable tool to help you achieve your business goals.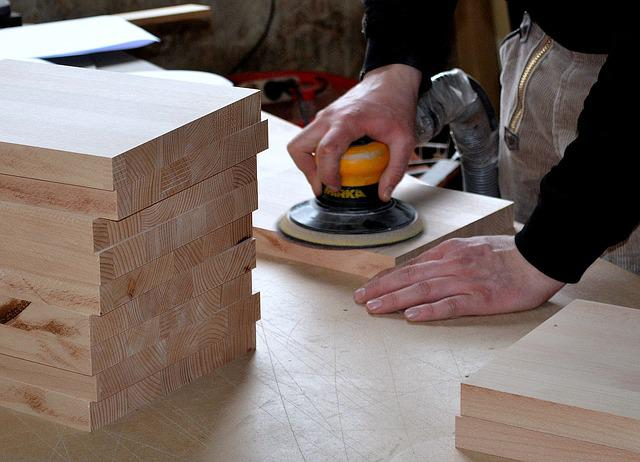 Set Up A Workspace And Buy Supplies
When starting a craft business, setting up a dedicated workspace and purchasing high-quality supplies at affordable prices are important.
A designated crafting area will help keep your supplies organized and your workspace clean. It can also be helpful to have a designated work space because it can help you to stay focused and avoid distractions while working.
Regarding supplies, it is important to invest in high-quality materials that produce professional-looking finished products. This is especially important if you sell your crafts online or at craft fairs.
How To Find Affordable, High-Quality Supplies
When it comes to crafting, quality is essential. But for crafters who are trying to run a business, finding affordable supplies can be a challenge. There are a few ways to get around this, however.
One way is to buy in bulk. This can help to reduce the overall cost of supplies, and it also means that you won't have to worry about running out of materials in the middle of a project.
Another way to save money is to shop around for deals. Many craft stores offer sales and discounts, so it's worth checking their websites or signing up for their newsletters to stay up-to-date on the latest offers.
Finally, don't be afraid to ask for discounts. Many retailers are willing to negotiate, especially if you buy many supplies in large quantities.
Decide On A Business Name
When naming a crafting business, there are a few things to remember.
First, the name should be catchy and memorable. After all, you want potential customers to be able to find your business easily online and in brick-and-mortar stores.
Second, the name should reflect the type of products you sell. For example, if you make handmade jewelry, you might want to include the word "jewelry" or "gems" in your business name.
Finally, try to choose a name that is easy to spell and pronounce.
Ultimately, the perfect business name is unique and reflects your brand.
Decide Where You Are Going To Sell Your Crafts
There are many different places where a crafter can sell handmade products.
Local craft fairs and markets are always popular options, as they provide an excellent opportunity to meet potential customers in person.
Related Post – 5 Tips For Setting Up Your Craft Fair Display
In addition, many crafters sell their wares online through their own websites or on platforms such as Etsy. Social media can also be a valuable sales tool, allowing crafters to reach a broad audience with minimal effort. It is possible to build a successful online craft business if you are willing to put in the work.
Some crafters choose to wholesale their products to stores or other businesses. This can be a great way to reach a larger market, but ensuring that the products are correctly priced and that the minimum order quantities are realistic is essential.
Decide what will be best for your business goals.
Start Marketing Your Business
When marketing a new craft business, the most important thing is to get the word out. There are several ways to do this, and the best approach will often depend on the type of products being offered.
For example, if a crafter sells handmade jewelry, they may want to consider setting up a booth at local fairs or art shows. Social media can also be a powerful tool for reaching potential customers, and crafting websites like Etsy provides an easy way to sell products online.
In addition, word-of-mouth can help spread the word about a new business, so tell your friends and family about their new venture.
By taking some time to create a marketing plan, crafters can increase their chances of success in the competitive world of craft sales.
Related Post – How To Optimize Your Craft Sales
Get Organized And Keep Track Of Inventory
As a crafter, it is important to be organized and keep track of your inventory. There are several ways to do this, and the best method will vary depending on the type of craft you do and the size of your operation.
For example, if you sell handmade jewelry, you must keep track of each piece, including materials used, cost, and whether it has been sold. A simple spreadsheet can suffice for tracking this information.
If you crochet or knit items, you must keep track of yarn colors and quantities. A notebook or an online app can help you keep track of this information.
In addition, it is essential to take pictures of each finished item, and listing them for sale on your website or blog is critical.
Related Post – The Printable Craft Business Planner: Grow Your Business
Handle Customer Service And Shipping
A new business owner has much to consider when setting up their company. One of the most important aspects is how they will handle customer service and shipping.
A few options are available, and the best choice will depend on the size and scope of the business. For a small business, handling customer service and shipping in-house may be possible. This can be a great option as it gives the business owner more control over the process and ensures that customers are always satisfied.
However, using an outside service can also be more expensive and time-consuming. For a larger business, using an outside customer service or shipping company may be the best option.
This can save on costs and allow the business owner to focus on other aspects of running the company.
Ultimately, how to handle customer service and shipping will come down to what is best for the individual business.
Conclusion
Starting a craft business can be a great way to turn a hobby into a profitable venture. There are many ways to market and sell crafts, so finding the best approach for your products is essential. Being organized and keeping track of inventory is essential for success in the crafting world. Finally, it is important to handle customer service and shipping in a way that is efficient and cost-effective.
Related Posts:
10 Easy Selling Art Online Tips to Boost Sales
Research Your Online Art Market To Boost Sales
Best Places To Sell Crafts Online
7 Social Media Marketing Strategies For Artists
How To Get Started As An Artist: Building An Art Career
Where To Sell Handmade Crafts Locally