Shipping art is no small feat. Finding the best way to package and ship your artwork requires thought, research, and a bit of trial and error. Plus, there's the question of who pays for shipping on Etsy.
Is it better to offer free shipping or charge for it?
Should you ship internationally?
What are Etsy shipping labels?
All these questions can be overwhelming when figuring out the best way to ship your art on Etsy. In this blog post, we'll address all these questions – from how much to charge for shipping to creating shipping profiles on Etsy – so you can feel confident in finding the right shipping solution for your art business.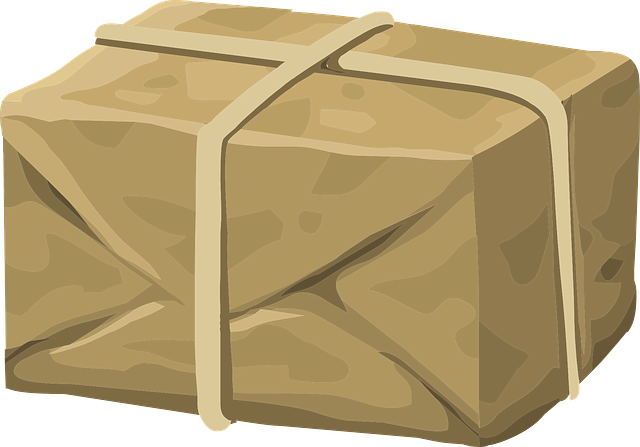 Disclaimer: This post may contain affiliate links. If you make a purchase by clicking on an affiliate link, Nevue Fine Art Marketing may earn an affiliate commission at no additional cost to you. Affiliate relationships include, but are not limited to, Bluehost, Tailwind, Skimlinks, SareASale and StudioPress. To learn more visit Affiliate Link Disclosure Policy
Who Pays for Shipping on Etsy?
The short answer is that you, as the seller, are responsible for shipping costs.
There are two ways to cover the costs of shipping and handling. One way is to add the shipping cost to the item's price. The other way is to add the postage costs as a separate shipping fee when someone purchases.
Your choice depends on the products you're selling, your profit margins, and if you offer free Etsy shipping.
Etsy recommends offering free shipping because it can result in more sales. This is especially true for sellers who provide several items at once, as customers may be more likely to buy multiple items if there isn't a shipping fee attached to each one.
To keep your profit margins intact, you should include the shipping cost in the item's price if you offer free delivery.
How Much To Charge For Shipping
The cost of shipping art depends mainly on the size and weight of your artwork. You may also want to consider offering different rates depending on where customers are located (e.g., domestic vs. international). Additionally, some carriers have additional fees based on service levels, such as priority mail or next-day delivery, so make sure you factor those into your calculations when determining how much to charge for shipping.
The best way to determine the actual cost of shipping your artwork is to box the piece as if you were shipping it and take it to the post office or UPS store and ask for a quote. That way, you'll have an accurate idea of how much it will cost to ship your art.
Should You Offer Free Shipping
There are many benefits to offering free shipping on Etsy, including increased sales and improved customer satisfaction.
Here are some reasons you might want to consider offering free shipping on your Etsy shop:
You will reach more buyers
Etsy is a global marketplace, and offering free shipping to buyers outside of your country can be a great way to reach new customers. When buyers search for items on Etsy, they can filter their results by items that ship for free. By offering free shipping on your items, you will make it more likely that buyers will find and purchase your products.
You will stand out from the competition
In a sea of Etsy sellers, offering a free shipping guarantee can help you stand out. Buyers are often looking for items that ship for free, and by offering this perk, you will make your shop more attractive to potential customers.
You can increase your average order value
If you offer free shipping on orders over a certain amount, you can encourage buyers to add more items to their cart to reach the free shipping threshold. This can lead to an increase in your average order value, which can benefit your business.
You can build customer loyalty
Offering your customers free shipping can help build loyalty and repeat business. When buyers know they can get free shipping on their orders, they are more likely to return to your shop.
Should You Ship Internationally
International shipping is an excellent strategy to expand your reach and gain more customers. Nonetheless, international deliveries will unavoidably encounter more issues such as delays, customs fees, and taxes. Another negative is that the cost to ship an original piece of art will be considerably higher than domestic shipping.
That being said, many Etsy sellers offer international shipping, which can greatly increase sales.
To decide if you should provide international shipping or fulfillment service, consider the following:
The size of your artwork
Your profit margins
Where most of your buyers are located
Print-on-demand companies like Printful offer international shipping options, making it easy for you to sell prints worldwide. However, you are responsible for the shipping fees, so factor that into your calculations.
Creating Shipping Profiles On Etsy
Shipping profiles on Etsy are a great way to streamline the shipping process and make it easier for buyers to purchase your artwork. Shipping profiles allow you to set default shipping methods and fees that will automatically apply when buyers purchase a product.
When creating a shipping profile, you must enter details such as the origin country, service type (e.g., priority mail, standard post), shipping fees, and delivery time. You can also offer international shipping through the profile if you open your shop to customers outside your country.
Setting Shipping Delivery Time On Etsy
When creating a shipping profile, you must specify an estimated delivery date for the items in that profile. This will help buyers know when to expect their things and can improve customer satisfaction.
When setting a delivery time, consider the type of items you are shipping and the service you are using. The estimated delivery date should be realistic and achievable without compromising on quality. Also, remember that international deliveries will take longer than domestic shipments.
Packaging Art For Shipping
Packaging your art for safe shipment is another critical step in shipping. You want to ensure that your artwork arrives safely and undamaged at its destination.
Use a sturdy box or tube, depending on the size of your artwork. Wrap your artwork in bubble wrap or polyethylene foam sheets to protect it from shocks during transit. Seal the package with packing tape and include a return address. Label the box with fragile stickers, so the shipping carrier knows to take extra care.
What Are Etsy Shipping Labels
An Etsy shipping label is a pre-filled label you can purchase directly through your Etsy account. The labels contain all the required information, such as the buyer's name and address, the seller's address, the postage amount, and more. Etsy shipping costs are typically cheaper than buying postage through the post office or other shipping services.
To use Esty shipping labels on etsy, go to your Shop Manager and select "Orders". Then click on the order you wish to ship and choose "Create Shipping Label." You can print the shipping label, attach it to your package, and drop it off or schedule a pickup with your carrier.
Should You Offer Returns
Deciding whether to offer returns is up to you, but most Etsy sellers accept them. Offering a return policy can help build trust with buyers and give them peace of mind when purchasing. Just remember that if you accept returns, you must also include shipping fees in the return process.
Conclusion:
Shipping art can seem daunting, but with some research and preparation, it can be a straightforward process once you get the hang of it. When creating a successful plan for how to ship art on Etsy, consider factors like who pays for shipment, how much should be charged (based on size/weight), whether you should offer discounts/free shipment, whether to ship internationally, creating profiles, setting delivery times, packaging materials used, using labels from Etsy and returns offered. With these Etsy shipping tips, you should now have all the necessary information about how best to approach art shipment, so go forth and start selling.
FAQs
How much does it cost to use Etsy shipping labels?
Shipping labels purchased through Etsy cost the same as those purchased directly from USPS, FedEx, or UPS. The cost of shipping overseas also varies depending on the weight and size of the package and the shipping service you choose.
Do I have to offer returns?
No, you don't have to offer returns if you don't want to. It is entirely up to you whether or not to accept returns, but most sellers do to build trust with their buyers.
What does calculated shipping mean on Etsy?
Calculated shipping is a feature on Etsy that allows you to set different shipping rates based on the buyer's location. When creating a listing, select "calculated shipping" in the shipping settings to enter the size and weight of your item and add specific shipping costs for each region. This helps sellers accurately charge buyers for the cost of shipment.
Doe Etsy ship through USPS or UPS?
Yes, an Etsy seller can purchase shipping labels for both USPS and UPS through your Etsy account. Just go to your Shop Manager and select "Orders". Then click on the order you wish to ship and choose "Create Shipping Label." You can print the label, attach it to your package, and drop it off or schedule a pickup with your carrier.
What happens if my Etsy order doesn't arrive in time?
If the package does not arrive by the estimated delivery date, contact your buyer to let them know. If you used an Etsy shipping label and tracking number, you can check for updates on the package's progress. If it still hasn't arrived after a few days, consider offering a refund or resending the item.
Additionally, if the carrier cannot deliver your package due to incorrect information or access issues at a residential address (for example), they may return it to the sender. In this case, you would need to contact your buyer and provide an update on their order status.
Related Posts:
Order Shipping Supplies Online – Art Business
Best Shipping Tips For Artists Selling Art Online
Tips for Packaging Your Art for the Holidays
What Type Of Art Is Selling Best On Etsy
Selling Art On Etsy What You Need To Know