Last Updated on
Are you ready to start your artist Facebook page and start driving traffic to your blog? In this post, I will show you how to set up an artist Facebook Page so you can start sharing your art with over one billion active Facebook users.
Facebook pages are a great way to build your customer fan base if you use it properly. Your artist page will help keep you in contact with your fans and is a great way to show them your latest work and news about you.
How to Set Up an Artist Facebook Page
Log into your personal Facebook profile page.
Hover over the drop down box and click Create Page
Click Artist, Band or Public Figure link
Choose Artist for your category.
Name your Page.
You will want to use your brand name or your name with Fine Artist after it. For example "You're Name Fine Artist". You will be able to change your name until you have 200 likes or fans. It is best if you sit down and spend some time coming up with your page name before starting.
Read the Facebook Page Terms then click get started.
Congratulations you now have an Artist Facebook Page.
What to do next:
Add a profile picture. The image size for the Facebook profile picture is 180 pixels by 180 pixels.
Add about information. This will be some basic information about your art business. You will be able to revise it at a later time if need be. You can add your blog or website here as well.
When you are done click save info.
Like your page.
Add a cover photo. The cover photo image size is 851 pixels wide and 315 pixels high. Be creative. This should showcase your brand. You can easily create a cover image using PicMonkey, a free online image editing site.
Share some content. Share your first post. I recommended putting up some content before you start to ask people to follow you.
Add more about info. Click About link located on the menu bar located underneath your cover photo.
How to Build a Facebook Following
Now that you have launched your new artist Facebook page, you will want to start working on building an audience.
Here are some helpful articles to help you build your fan base:
Facebook is now combing Ad Creation with Power Editor 2017
How to Create a Facebook Cover Video for Visual Artists
How to Build Your Art Brand with Facebook Video
7 Tips on Building an Artist Facebook Page Following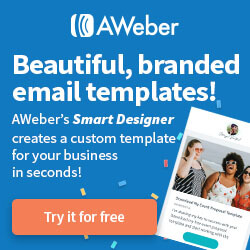 How to Sell Products on Facebook Selling Art Strategies
Conclusion:
Many artists have done well building their art business on Facebook.
The artists who are successful on Facebook are the ones who also spent the time to build an audience with other mediums like blogging and video.
You might also be interested in:
If you enjoyed this article don't forget to sign up for my free weekly newsletter.
You can also join me on:
Learn how to start, grow and monetize your online art business.
Over 100 videos, PDFs and eBooks to help you start and grow your online art business all for a low monthly membership fee.
New material added monthly.
More resources to help build your online art business.
Art Business Printable Planners
Art Marketing Resource – All of the tools I use and recommend for my online art business.
28 Day Blogging Challenge for Visual Artists
Are you ready to start building an online presence?
Take the challenge and join all of the other artists selling their art online.
By Dave Nevue
The Productive Artist How to Live Your Dreams
The right mindset and time management skills are essential for any business. These topics are often not talked about but are key elements for your success. You will learn how to have a winning mindset and time management skills necessary for operating a successful art business.
For Art Bloggers
By Dave Nevue
This eBook will help you to get familiar with your WordPress Dashboard so you can focus on writing content that will attract potential buyers to your artwork.
For Art Bloggers
by Dave Nevue
Optimize your WordPress site for the search engines.
What you will learn: What is SEO – WordPress Themes – WordPress Visibility Settings – URL Structures – WordPress SEO Plugins – WordPress Categories and Tags – SSL HTTPS
Graphite Drawing by Dave Nevue
Purchase Prints and Greeting Cards
The Complete Blogger Template Toolkit 
OVER 450+ Templates You Need to Quickly Create Stunning, Jump-Off-The-Screen Image to Grow Your Blog-- Without Having to Learn Design!