Are you an aspiring artist who dreams of turning your passion into a thriving art business? Starting a creative business as an artist can seem daunting, but it's doable with the proper guidance and some hard work. You don't have to navigate the process alone – in this blog post, we will explore how to start and grow a business as an artist step-by-step. Before getting started, we'll discuss what information you need, such as registering your business, setting up tax withholding accounts, creating budgets for your marketing strategy & advertising goals, and more. Whether you already have several clients asking for your artwork or just starting, everything you need is here. So let's begin the journey towards becoming a successful entrepreneur – read on for our helpful guide to launching your very own art venture.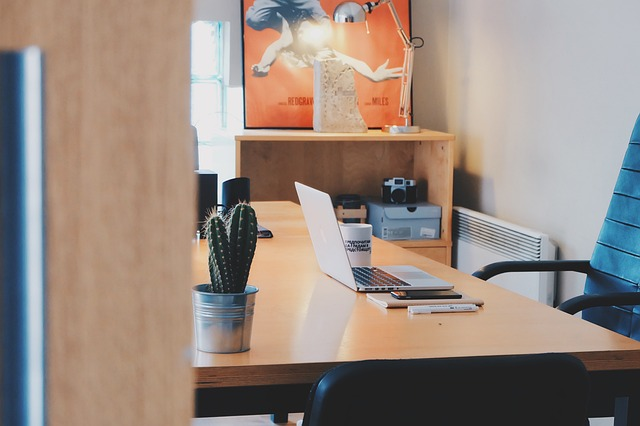 Disclaimer: This post may contain affiliate links. If you make a purchase by clicking on an affiliate link, Nevue Fine Art Marketing may earn an affiliate commission at no additional cost to you. Affiliate relationships include, but are not limited to, Bluehost, Tailwind, Skimlinks, SareASale and StudioPress. To learn more visit Affiliate Link Disclosure Policy
Do Your Research
Doing your research is crucial when starting an art business. You need to understand the market by looking at what other artists create and sell, then decide on your target audience. Who do you want to reach with your artwork?
Your ideal customers are people who will be interested in your art pieces and willing to make a purchase. To discover who they are, create surveys, ask friends and family for feedback, and browse social media platforms like Instagram or Twitter to see what content is popular with similar audiences.
Once you have a clear vision of your customers, you can brainstorm different art business project ideas to build a successful art career.
Determine Your Niche
The next step is to determine your niche. Whether that be a visual artist, graphic designer, tattoo artist, or art teacher, decide which type of artist you want to be. Having a narrow focus will help you hone in on what services and products you can offer and make it easier for customers to find your artwork.
The next step is to determine a microniche. A microniche is a smaller, more focused niche within your chosen profession. For example, if you specialize in tattooing, you might narrow your focus to traditional Japanese-style tattoos or cartoon designs.
Developing a niche, doing extensive research, and understanding the market are essential first steps to starting a business as an artist.
Develop Your Brand Identity
Brand identity is a crucial component of any successful business, and it's no different for art businesses. Whether you're a visual artist, musician, or writer, having a strong brand identity will help you stand out from the competition and attract your target audience. Here are some tips on developing a brand identity for an art business.
Know Your Audience
One of the critical elements of developing a compelling brand identity is understanding who your target audience is. Are you targeting young people? Older people? Those in a specific geographic region? Knowing this will help you narrow down the type of content you create and the message you convey through your artwork. If you're unsure who your audience is, consider conducting market research or surveys to get feedback from potential customers.
Create A Logo
Your logo should be simple yet memorable so that customers can easily remember it and recognize it as yours. It should also be versatile enough to be used across various mediums, such as websites, social media platforms, and print materials. Consider hiring a professional designer if necessary, or create your own on Canva—a well-designed logo can make all the difference in helping your brand stand out.
Develop A Consistent Tone Of Voice
Once you know your target audience, it will be easier to determine the tone of voice that best reflects your brand identity. Is your art playful and whimsical? Serious and professional? Modern or traditional? Whatever tone of voice you choose should remain consistent across all channels so customers can recognize it when they see it or hear it again.
Decide On What Type Of Business You Want To Create
You will also need to determine what type of business you want to create: a sole proprietorship or limited liability company.
Consider factors such as capital investment, sales tax, responsibilities, and business protection when deciding which option is best for your needs.
Research if you need a business license to operate in your state or country, and ensure you have all the necessary permits and licenses before starting.
Create A Portfolio Of Your Kork
An artist portfolio is the best way to showcase your artwork and demonstrate your artistic skills, technique, and style. From painting to photography, creating a portfolio for yourself as an artist can help you stand out and potentially land you opportunities for shows, commissions, or sales. Here's how you can create a standout artist portfolio.
Choose Your Mediums Wisely
When choosing what artwork to include in your portfolio, consider the medium used (e.g., oil paints, digital photography) and the content itself. Be sure to include pieces representing your best work and showcase your skill level and the range of techniques you can use. If possible, select pieces that match each other in terms of color palette or subject matter so that they all look cohesive when viewed together.
Display Your Pieces Professionally
Once you have chosen which pieces you want to include in your portfolio, it's time to display them professionally so potential clients can see them clearly and appreciate them properly. For digital portfolios, this means selecting high-resolution images with no formatting errors that look sharp on any device – from laptops to phones – when uploaded online (e.g., through a personal website or your social media accounts). You might also consider printing physical copies of your artwork if appropriate for your target audience (e.g., curators or gallery owners).
Organize Your Pieces Strategically
Organizing your artwork strategically within your online portfolio is critical for ensuring viewers get an accurate representation of who you are as an artist while also engaging their interest enough to keep looking at more pieces. Consider categorizing different types of artworks separately (e.g., drawings in one section, paintings in another), including descriptions next to each piece that explains its title and concept if necessary, including titles underneath each piece displayed prominently but not distractingly, incorporating white space into your design where necessary, etcetera – these small details make all the difference.
Research And Secure Necessary Permits And Licenses
Before you can start your art business, it is essential to make sure that you have the necessary permits and licenses so that your business can operate legally. Research your local laws and regulations to help ensure you comply with all government requirements. Consider working with an experienced accountant or lawyer with knowledge about running a business in the art industry. They can provide invaluable advice on strategies to protect yourself and ensure your business runs smoothly. Additionally, researching other successful art businesses or joining local networking events can help you better understand the industry and how best to operate within it. Set aside time at the beginning of your business journey to research all the necessary paperwork and secure any permits, licenses, or certifications needed to run a successful art company.
Determine Pricing And Create
As an artist, making sure your art business is financially sustainable is essential. Knowing how to determine best the prices of your artwork and accounting for expenses are crucial skills that must be mastered to succeed as a creative entrepreneur. Not only do you need to determine the price of each piece of artwork, but it is also helpful to keep a budget and track expenses such as supplies, taxes, and other costs that may come up. Doing this will help you monitor where your money is going and understand your overall financial outlook. Researching and utilizing helpful resources for keeping budgets and pricing could benefit those looking to start their own art business.
Set Up An Online Presence
An online presence is essential for any artist wanting their business to grow and succeed. Potential customers are more likely to find you if they can search and explore your work easily and quickly online. To create a positive online presence, look into setting up a website with pictures of your work or a social media page where you can regularly post about new projects, marketing initiatives, or upcoming events for your business. You could also take up blogging as an effective way to highlight what makes you unique as an artist and showcase the value you offer potential buyers. Building a solid online presence helps attract potential customers, adds credibility to your art business, and sets the stage for growth.
Best Art Business Ideas
There are many different business ideas for creative minds. Here is a list to help you decide what kind of art business might be the right fit for your creativity in you:
1. Art Gallery – Open your gallery to showcase your work and give local artists a platform to display their work.
2. Customised Merchandise – Create customized artwork that can be printed on clothing, mugs, or other items for people to purchase.
3. Photography Business – Take pictures for people or events, such as weddings and graduations.
4. Art Classes – Offer classes to teach others how to draw, paint, or create art.
5. Graphic Designers Business – Create promotional materials such as logos, business cards, and flyers for your client's businesses.
6. Landscape Designer – Create beautiful outdoor spaces for residential and commercial clients.
7. Sculpture Artist – Create sculptures for businesses, art fairs or individuals to showcase in their homes or offices.
8. Digital Art Business – Create animated artwork, videos, and designs for businesses or individuals.
9. Custom Framing – Offer custom framing services to customers who want their artwork professionally framed.
10. Arts and Crafts Store – Open a store that stocks art supplies, kits, and other items for people looking to try something creative.
In conclusion, beginning an art business can be intimidating initially; however, with proper research, planning, and support from family & friends, it's possible to create a successful and rewarding career. As an artist, you must have the vision to understand the market needs and develop a strong brand identity. You must also have the skills to create good artwork that will wow customers. Additionally, do your due diligence to obtain all the necessary permits and licenses for running your business. With these steps in place and by creating an online presence for yourself, you're well on your way to becoming a successful artist entrepreneur.
Related Posts:
How To Market Your Art: The Expert's Guide
How You Can Increase Art Selling Prices
How To Increase Your Printful Print-On-Demand Sales
How to License Your Artwork: 5 Tips for Artists
From Artist to Entrepreneur: How to Build a Successful Art Business