As an artist, goals are essential to help you grow, develop your skills, and reach new heights. Artist goals can be anything from learning a new technique or medium to completing a certain number of pieces. But setting art goals isn't enough; you must also create a plan for achieving them.
Here's a guide on setting art goals and achieving them so you can take your artwork to the next level.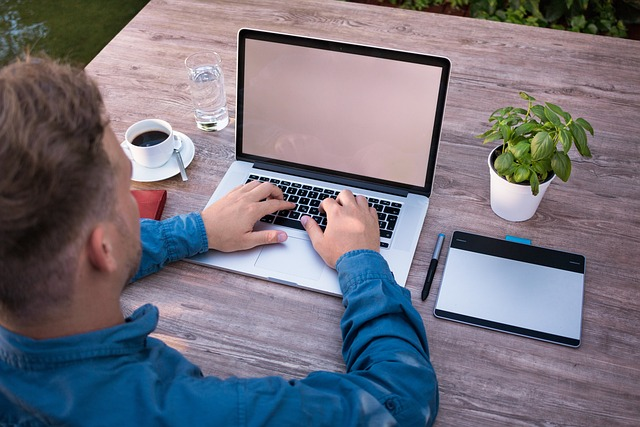 Disclaimer: This post may contain affiliate links. If you make a purchase by clicking on an affiliate link, Nevue Fine Art Marketing may earn an affiliate commission at no additional cost to you. Affiliate relationships include, but are not limited to, Bluehost, Tailwind, Skimlinks, SareASale and StudioPress. To learn more visit Affiliate Link Disclosure Policy
Start With SMART Goals
SMART stands for Specific, Measurable, Attainable, Realistic, and Timely. When setting art goals, you must make sure they are SMART so that they are achievable and realistic. For example, instead of saying, "I want to learn how to paint better," or "I want to have better artistic skills," try something like, "I want to learn how to paint with acrylics by the end of this month." This goal is specific (it defines what kind of painting you want to learn) and measurable (you know when you want it done by).
SMART Goal System
Specific
A specific goal should answer the following questions: What do I want to accomplish? Why do I want to complete it? Who is involved in achieving the goal? Where will the goal be accomplished? Which requirements and constraints are there?
Measurable
Set a measurable plan to track your progress and see if you achieve your goal. This means that you need to be able to answer the following questions: How will I know if I am making progress toward my goal? What indicators will show me whether or not I am achieving my goal?
Achievable
Set achievable goals, which are realistic, given your current circumstances. When setting an attainable goal, you should ask yourself the following questions: Do I have the resources (time, money, skills, etc.) necessary to achieve my goal? Am I physically and mentally capable of achieving my goal?
Relevant
A relevant goal is aligned with your larger goals and objectives. When setting an appropriate plan, you should ask yourself the following questions: Does this goal support my other goals? Is this goal something that I am passionate about? Does this goal align with my values and beliefs?
Time-bound
Set a deadline for achieving your goal, so you have a sense of urgency and motivation. When setting a time-bound plan, you should ask yourself: When do I want to accomplish this goal?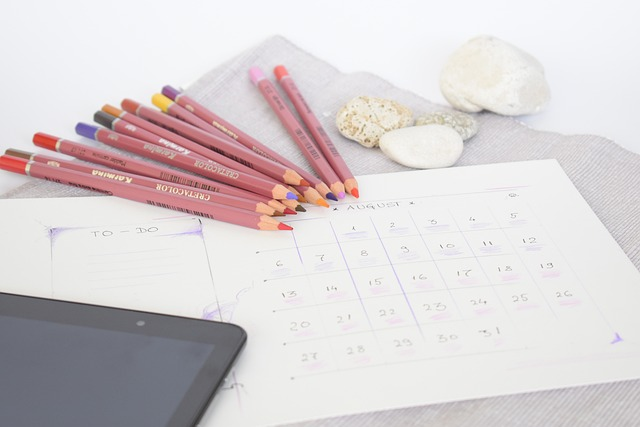 Make A Plan
Once you have your goal in mind, it's time to plan how you will achieve it. Break down each step into smaller tasks and figure out how much time each task will take. Then create a timeline with deadlines for each piece of the plan so that there is an end date for when the entire goal should be completed by. This way, you can keep track of your progress along the way and make any adjustments as needed. Also, consider finding an accountability partner who can help keep you motivated and focused on reaching your goal.
Keep Yourself Accountable
One of the keys to achieving your goals is to stay organized and motivated. Set up a system for tracking your progress and updating it regularly. This can be as simple as writing down each step you take towards reaching your goal on paper or using an online tool like Trello. You might also consider setting reminders, such as getting email notifications or setting alarms on your phone to help keep you on track. Finally, be sure to reward yourself when you reach a milestone so that you stay motivated and inspired to continue working towards your goal.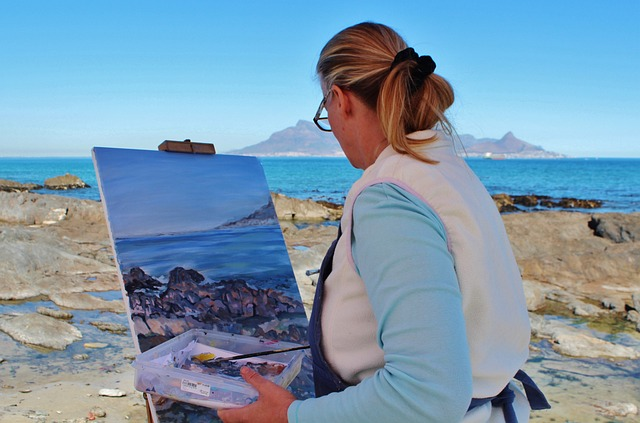 Stay Focused And Positive
When working towards something big like an art goal, it can be easy to get discouraged or overwhelmed if things don't go as planned or progress is slower than anticipated. It's important not to let these feelings stop you from reaching your goal but rather use them as motivation to push yourself further toward becoming a successful artist. Make sure that each step forward—no matter how small—is celebrated as progress because all progress counts when it comes to your artistic journey.
Learn From Your Mistakes
Unfortunately, no one is perfect, and sometimes mistakes are made. It's essential not to get discouraged when this happens but to use it as an opportunity to learn from your mistakes and improve by examining what went wrong and why you can figure out how to avoid making the same mistake again.
For example, maybe one of your artistic goals was to build a following on Facebook, but you ended up not getting as much engagement as you had hoped. From this, you can learn that maybe your content wasn't resonating with your target audience, or maybe you weren't using the right hashtags and keywords to reach more people. With this knowledge, you can then adjust your strategy and use it for future projects.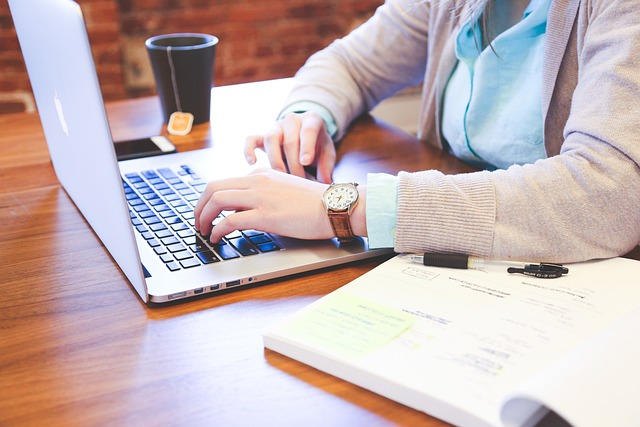 Assess Your Accomplishments
Once you have achieved your creative goals, taking a step back and assessing what you did right and where you can improve is essential. This will help you grow as an artist or creative and give you insight into how to set better goals for yourself in the future.
Your artistic career will change, and you will want new goals and objectives to keep you on track and help you to stay motivated. Reflecting on your past successes and failures will give you a better understanding of yourself and the approach needed for the future.
The best way to assess your efforts is by comparing your original goal to what you have achieved. What worked, and how could it be improved? What didn't work, and why? This can help you set better goals in the future and ensure that each of them aligns with your values and beliefs. As long as you stay focused, organized, motivated, and positive, there is no limit to what you can achieve.
When Should You Revise Your Goals
Sometimes, your business goals may need to be adjusted or revised. It's important to remain flexible and open to change as your circumstances evolve. Suppose a goal is no longer feasible or desirable. In that case, revising them is okay—ensure you set realistic expectations for yourself, so you don't get discouraged from achieving success.
By following these steps, you will be well on your way toward achieving any goal you set for yourself. The key is to stay focused and remember why the goal is important in the first place. With dedication and hard work, anything is possible!
Achieving your desired outcomes is only attainable when you measure the appropriate metrics for those objectives.
Enhance Your Time Management Skills
Successful artists have learned to manage their time effectively by planning and to set realistic goals. To do this, create a plan that outlines the tasks you need to complete each day to achieve your goal. Set deadlines for each task, and don't procrastinate.
Organization is key, so ensure your environment remains clutter-free and you have all the necessary supplies and resources. Also, consider using helpful tools like notifications or setting alarms on your phone to help keep you on track. Finally, be sure to reward yourself when you reach a milestone so that you stay motivated and inspired to continue working towards your goal.
Art Goals Examples
To become a master of a certain medium
Whether you want to become a master of oil paints, watercolors, or charcoal drawings, setting the goal to become a true master of one medium will push you to improve your skills and try new techniques. This can be a lifelong goal, as there is always room for improvement.
To learn a new medium
If you have only ever worked with one type of medium, challenge yourself by learning how to use a new one. This could be completely different from what you're used to, like sculpture or digital art. Or, it could be something similar but with a different technique, like painting with acrylics instead of oils.
To perfect your technique
If you feel like you've hit a plateau in your art skills, set the goal to perfect your technical skills. This could involve studying the work of other artists, practicing for hours each day, or taking classes from a professional instructor.
To experiment with new styles
Trying out new styles is a great way to keep your artwork fresh and interesting. If you're bored with your current style, experiment with different genres or time periods. For example, if you usually paint landscapes, try painting portraits or still lifes. Or, if you typically paint in a realistic style, try painting in an abstract style.
To develop your own style
If you don't feel like any existing styles fit your personality or interests, set the goal to develop your own unique style. This can be daunting, but it's gratifying to create something entirely your own. Brainstorm some ideas for what makes your artwork unique and use that as a starting point for developing your own style.
To tell a story with your artwork
Art doesn't always have to be pretty or aesthetically pleasing—it can also be used as a tool for storytelling. If you have an exciting story that you want to share with others, consider using art as a way to tell it. This could involve creating a series of paintings that depict different scenes from the story, or sculpting figures that represent the characters in the story.
To make someone else happy
One of the best things about art is that it has the power to make other people happy. If you're looking for ways to spread joy in the world, consider making artwork that will make other people smile. You could create paintings of happy scenes, write uplifting messages in calligraphy, or sculpt humorous figurines. Whatever you choose to do, know that you're bringing happiness into someone else's life!
To sell your artwork
If you're hoping to make some money from your artwork, setting the goal to sell your pieces is a great way to stay motivated and focused on improving your skills. This doesn't mean that you have to sell everything you make—start by setting aside some pieces that you think could be marketable and see how it goes from there
To exhibit your artwork
Exhibiting your artwork is a great way to get exposure and feedback from others—and it can also be quite exhilarating. If displaying your artwork in public interests you, start by researching local galleries or exhibition spaces where you can show your work. You could also look into participating in group shows or entering competitions.
Conclusion:
Setting art goals can initially seem daunting, but with the right tools and mindset, they become much more achievable! Keep in mind the importance of having SMART goals so that they are specific, measurable, and attainable; create a plan with deadlines so that everything gets done on time; find an accountability partner who will help keep you motivated; and stay positive throughout the process no matter how hard things get! By following these steps, achieving your art goals is just around the corner.