You've been working on your art for a while now, and you're starting to feel ready to share it with the world. You've been told that craft and art fairs are a great place to start, but you're unsure where to begin or how to get a stall at a craft fair.
When deciding to sell at art fairs, artists' main challenges are figuring out price points for their products, finding local art shows, setting up a booth display, and attracting potential collectors to their booth space.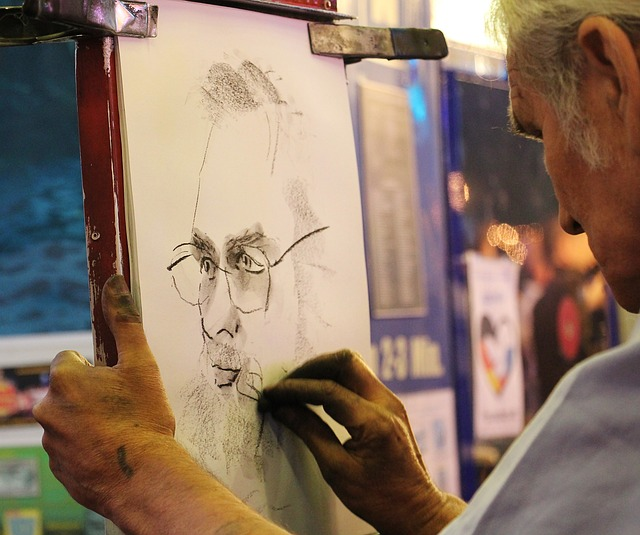 Disclaimer: This post may contain affiliate links. If you make a purchase by clicking on an affiliate link, Nevue Fine Art Marketing may earn an affiliate commission at no additional cost to you. Affiliate relationships include, but are not limited to, Bluehost, Tailwind, Skimlinks, SareASale and StudioPress. To learn more visit Affiliate Link Disclosure Policy
This post will help you learn how to get started selling at art and craft fairs. We'll cover everything from selecting a venue, setting up your display, and pricing your artwork.
What Is The Difference Between An Art Fair And Craft Fair
Participating in art fairs and trade shows is an excellent way to get your work out into the world, grow a passionate fanbase, and earn money all at once.
Craft fairs are events where vendors gather to sell handmade products, such as jewelry, pottery, clothing, accessories, etc. These events often attract buyers and collectors explicitly looking for unique items.
An art fair is similar to a craft fair but mainly focuses on visual art, such as paintings, photography, sculpture, and other works. These events offer a great way to showcase your creations to potential buyers and help you grow your career as an artist.
Choosing Your Venue
The first step to selling at craft fairs is selecting the venues that match your needs and interests. Before deciding which fairs to attend, you need to consider several factors:
What type of art or craft do you create?
Do the desired events match the style and genre of your work?
Does it fit within your budget for booth rental fees and other expenses associated with attending a show?
Are there enough potential buyers in the area?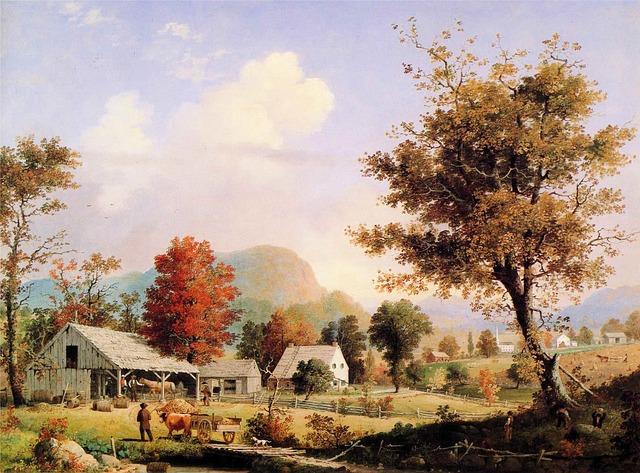 How To Set Up Your Table For Success
If you want to make the most of your time at a show, it's essential to set up your art booth in a way that will attract people's attention.
Here are a few tips:
Use bright colors
To catch people's attention, you need to use bright colors. This is especially important if your booth layout is in a busy area – like the entrance or the middle of the hall.
Make sure your items are visible
Ensure your most striking pieces are front and center, so people don't have to strain their eyes when passing by. Keeping everything neatly arranged will make your table inviting and attract potential customers.
Have a good display
When it comes to the booth setup, you want to ensure the art is arranged appealingly. Use shelving, frames, or stands to make your art stand out. Propper lighting is essential for indoor shows.
Related Post – How To Display Paintings At An Art Show
Best Ways To Get People Interested In Your Art
Captivating your audience is essential to make sales at art festivals.
So how do you go about getting people interested in your art?
Here are a few tips:
Have Beautiful Artwork
If you want people to stop by your table, having unique artwork is essential. Make sure that your display is exceptional and different from everything else.
Offer Samples
If selling original paintings and limited-edition prints, offer them free greeting cards or a postcard with your best art. Not only will this help people experience and enjoy your products, but it's also an excellent way to stop by your booth. Offering postcards will also increase your online sales because potential customers can purchase the art online.
Have a Friendly Attitude
When they visit your booth, welcoming people will make them feel more comfortable and encourage them to stay longer. Be sure to smile and say hello, and if someone looks interested in your work, give them a pitch about what you're selling.
Practice an elevator pitch
Imagine that you're in an elevator with someone important. They turn to you and ask, "What are you selling?"
You have two minutes to convince them that your art is worth buying. What would you say?
It is essential to have an elevator pitch to sell your art. It would be best to tell people what you're selling in two minutes or less. You do not have much time to share your message at a fair, so ensure every word counts.
Product Pricing
How to price your artwork
Pricing your art can be tricky because you must make assumptions about every potential collector's tastes and budget.
There are only three factors to consider when pricing your artwork:
1. How much work did you put into it?
2. How much do similar works sell for?
3. How much does the customer have to spend?
How to price original paintings
There are a few different ways that artists price their original paintings.
One common way is to base the price on how much time and effort the artist put into creating the painting. This can be tricky, though, because not all paintings take the same time to create.
Another way to price paintings is to price the work by inch. For example, you might price a painting at $100 for every four inches in the piece. This is an easy way to determine pricing without always measuring your paintings.
Finally, some painters set a price for each size they create. For example, an 8×10 will be priced at $100, while a 16×20 will be priced at $200.
Tips On How To Make Money From Selling Arts And Crafts At A Craft Fair
When selling your arts and crafts, selling at craft fairs can be a great way to make money. However, there are a few things you need to know to make the most of this opportunity.
Here are a few tips on how to make money from selling arts and crafts at a craft fair:
1. Plan ahead. Before going to a craft show, it's important to do your research to discover what sells best at art fairs. Find out who is hosting the event and what products they sell. This will help you determine if the fair is a good fit for your products.
2. Price your products correctly. When selling at a craft show, one of the most important things is pricing your products correctly. You want to price them high enough to make a profit while still being competitive.
3. Offer something unique. At every craft show you attend, offer a special deal or promotion that makes your products more attractive and excites customers to buy from you.
4. Use easy-to-read signs and displays. A sign or table display that attracts attention is key to getting sales at these events.
5. Bring plenty of business cards and additional promotional materials, such as brochures and flyers, so people who are on the fence about buying from you can take some home with them to show others.
6. Be friendly and make a personal connection with your customers. Once you get them interested in what you're selling, stand by it until they buy. At the same time, don't be pushy if they say "no" or aren't ready to buy immediately.
7. Don't give up when things go wrong. Sometimes, something will go wrong even when you plan and research an event. Remember that these events are often outside in inclement weather, so there's no way to guarantee the perfect experience every time.
8. Bring a clear bag or box for customers who want to buy multiple items from you throughout the day. This is also helpful for anyone who wants to buy something in bulk, like getting married and needing several cake toppers soon.
9. Clean up your space at the end of the day by doing a quick inventory check before heading home to ensure that none of your products are missing or damaged.
10. Ask customers how they heard about you. This is an important question because it will help you figure out where to focus your promotional efforts in the future.
11. Thank everyone who purchased from you, especially if they waited in line or made a special trip to buy from you at the craft show. You want them to have a positive experience, return to future events, and recommend you to others. Every sale counts no matter how large or small it is.
ConclusionIn this article, we've outlined tips for how to make money from selling arts and crafts at a craft show. We hope you found them helpful and informative as you plan your next event.
Related Post – How To Be Successful Selling Handmade Crafts At Craft Fairs
FAQ
Why should you sell at a craft fair?
Selling your arts and crafts at a craft fair can be an excellent way to make money while connecting with potential new customers in your area. Since these events feature multiple vendors with similar products, they attract crowds of people who are already interested in buying what you're selling.
What do I need to set up my booth at a craft fair?
To sell your arts and crafts at a craft fair, you'll need A table or booth (which you will need to rent), A canopy to protect your goods from the weather if necessary, Any signage or displays you want in front of your table, Business cards to provide people with information about how they can find more of what you're selling online, Price tags for each item with clear pricing, so customers know exactly how much everything is. Card reader to accept credit card payments if desired. A calculator to tally up orders accurately and quickly. Walls if you sell art prints, so customers can browse them without needing assistance.
How can I get people interested in what I'm selling?
To attract the most traffic to your booth, you need to ensure that potential customers know about it! The best way to do this is by getting the word out through word of mouth and social media, including sharing photos from previous events where you sold well.
How much money should I expect to make from a craft fair?
As mentioned previously, everyone's experience with a craft fair will be different based on various factors such as location, time of year, event attendance, etc… Additionally, not all vendors have the same amount of overhead. This is why we cannot provide specific prices for craft fairs in general because everyone's individual experience will vary. That being said, you should receive more people visiting your booth if other similar vendors are drawing attention away from their own booths.
More Articles Relating To Selling Art
How To Sell Art On Etsy – Complete Guide
Why Sell Art Online And How To Start
How To Sell Art Prints Online (And Make Money)
The Best Way To Layout Your Craft Show Booth