I recently wrote an article describing How To Sell Paintings Online, today, however, I want to talk about how to sell sketches online.
The art marketing strategies I am going to outline will help you sell any type of two-dimensional drawing or painting on paper, including charcoal, watercolor paintings, colored pencils, pastels, and pen and ink.
Disclaimer: This post may contain affiliate links. If you make a purchase by clicking on an affiliate link, Nevue Fine Art Marketing may earn an affiliate commission at no additional cost to you. Affiliate relationships include, but are not limited to, Bluehost, Tailwind, Skimlinks, SareASale and StudioPress. To learn more visit Affiliate Link Disclosure Policy
Why does selling sketches online need to have different marketing strategies than selling oil paintings?
Many artists find it more challenging to sell drawings than most mediums.
Even though many artists find it easy to sell oil paintings, there is still an audience who enjoys sketches and realistic pencil drawings.
In today's post, I will outline three main areas you will need to focus on to be successful in selling sketches online:
• How to price your sketches
• Online art marketing Strategies
Enhance Your Drawing Skills
As mentioned earlier, selling drawings is more complicated than most mediums. You need to create and showcase only professional-looking artwork.
Nothing will slow down your sales quicker than a sketch that looks unfinished.
Schedule Time To Practice
Drawing is a skill, and the more you work on your techniques, the better you will become.
Like a singer warms up and practices with vocal exercises, an artist should work on drawing lines, drawing soft value changes, etc.
A guitarist will not go into the studio to record a track if they haven't picked up the guitar in a few months.
An artist shouldn't work on a piece to sell if they have not worked on their techniques and skills for a few weeks or months.
Dedicate some time every week to work on your drawing skills.
I am creating new drawing tutorials weekly, so visit Free Drawing Tutorials and pick a new study to work on every week.
Use High-Quality Art Supplies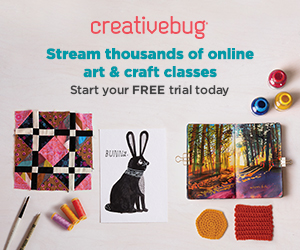 Painting Repeat Patterns by Hand: A Daily Practice by Cleo Papanikolas on Creativebug!
As I have mentioned earlier, drawing is a skill, and you will want to work with the best tools you can afford, even when you are working on your artistic skills.
The objective is to master the tools you are using for your artwork.
The good news is that drawing supplies are very affordable compared to most mediums.
Below is a list of drawing sullies I use:
Drawing Paper
Blending
Pencils
Value Finder
Erasers
Extras
Sell Sketches Online When You Are Ready
Selling products and services has never been easier.
All of the tools required to sell products online are right at your fingertips.
The problem artists face is that they are trying to sell their artwork before they have polished their drawing skills.
There is so much competition online, and art collectors can search for exactly what they want.
Just search horse sketches, and you will see hundreds of horse sketches people can purchase online.
Ensure that you are 100% satisfied with your finished sketches before posting them for sale.
Spend a few weeks working hard on your drawing techniques if you are doubtful about the quality of your sketches. You will know when you are ready.
Know When The Sketch Is Finished
Enjoy the drawing process, and do not rush your drawing.
Creating art is enjoyable, relaxing, and a stress release. That is why you started creating art in the first place.
Do not rush a project just to get it done, especially if you plan to sell it.
Take a break if you feel like you are starting to rush. When I get that anxious feeling, I put the drawing away and return to it the next day.
It is always a good idea to revisit a drawing with fresh eyes so you can make adjustments easier.
How Too Price Your Sketches.
Many artists struggle when it comes time to price their artwork.
Unfortunately, there is no magic formula or method that works for every artist.
Research your competition to get a starting point.
Identify how long they have been selling sketches online, how large their fan base is, and how much they charge for their drawings.
Once you have a good idea of how much other artists are selling their sketches, visit How To Price Art – Ultimate Guide For Pricing Art.
This article will help you decide what the best solution is for your art business.
How To Market Your Sketches Online
To get a complete guide on selling art online, visit How To Sell art online.
Here are some popular digital marketing strategies to get you started:
Online Gallery
You will need a platform where people can see and purchase your sketches.
Launching and designing a WordPress website has never been easier, and if you are planning on building a career selling art, I recommend you to own a website.
To launch a WordPress site, you will have to purchase a domain name and hosting. BlueHost offers affordable plans, and they have a one-click WordPress Installer link to launch your site.
Etsy is an excellent alternative if you are interested in seeing if your sketches will sell or not.
Creating an Etsy shop is free, and the listing fees are reasonable.
Visit How To Open An Etsy Store Step By Step to get started.
Selling art prints is an excellent way to earn extra money from art that has already been sold.
Print on demand sites like Printful make it easy to sell prints of your art with no upfront costs and can be integrated on WordPress and Etsy.
Visit How To Sell Art Prints On Etsy With Printful to get started selling prints.
Promote Your Art On Social Media
Now that you have your art uploaded on a selling platform, you will want to focus on driving traffic to your artwork.
Let's face it. You can not sell sketches online if people do not know it exists.
Social media like Instagram, Facebook, and even Twitter are great platforms to get your sketches noticed.
Create business accounts for those three and visit Social Media Marketing Resource for marketing information on those platforms.
Use Tailwind To Schedule Pinterest Pins And Instagram Posts
Tailwind is a Pinterest and Instagram schedular that will post your content at the best times so more people will see them.
Learning how to sell sketches online is easy. The challenge is trying to get everything done. Use tools like Tailwind to help you save time marketing your drawings.
To learn more about Tailwind, visit:
How To Sell Paintings With Tailwind
How To Use Tailwind Tribes To Sell More Art
Understanding Tailwind Analytics
How To Pin On Pinterest With Tailwind's Smart Schedule
How To Create Board Listings In Tailwind
Pinterest and Instagram are visual platforms that people visit to view beautiful images. Showcasing your sketches on these platforms will help to get your artwork noticed.
Build An Email List
An email list is a business's biggest asset. The only guarantee you will have for communicating with your fans is to ask for their email address.
If you are interested in learning how to create newsletters that sell, visit How To Create A Successful Art News.
Offer Commissioned Work
I started my online business by offering commissioned work, and before I knew it, I had work scheduled for two years in advance.
I can now focus on original work while still accepting commissioned words for extra income.
I recommend offering commissioned work to build your fan base if you are just starting.
Sell Your Sketches At Local Craft Fairs
The last thing I will talk about today is don't forget to sell your work at local craft shows.
Not only are craft fairs a great way to generate an income from your artwork, but you will also build your fan base.
Hand out a business card to everyone who visits your craft table and have an email signup list available to collect emails.
Final Thoughts On How To Sell Sketches Online
Learning how to start selling art and handmade craft has never been easier. All of the tools and resources are right at your fingertips.
Artists sell artwork, including fine art, drawings online, high-priced oil paintings, and handmade crafts.
Building an art website has never been more accessible and more affordable.
Promoting your art gallery has never been easier, thanks to social media.
The challenge is to get your artwork in front of potential buyers so you can start making money from your sketches.
Increase your revenue by selling original art and giclee prints.
Related Articles
Sketching Tips To Make You A Better Artist
Tips For Artists Who Want To Sell Art
Increase Art Sales: 5 Tips To Boost Social Media Shares
Best Paper For Charcoal Drawings