If you're an artist who is looking to reach a larger audience with your artwork and make some extra money in the process, then look no further than Etsy. Selling prints on Etsy can open up exciting opportunities for both established and aspiring artists – it's easy to do, cost-effective, and enables you to share your work with thousands of potential customers worldwide.
In this blog post, we'll take you through the seven steps to help you set up a successful print shop on Etsy – so put away those doubts about selling prints online, and let's get started.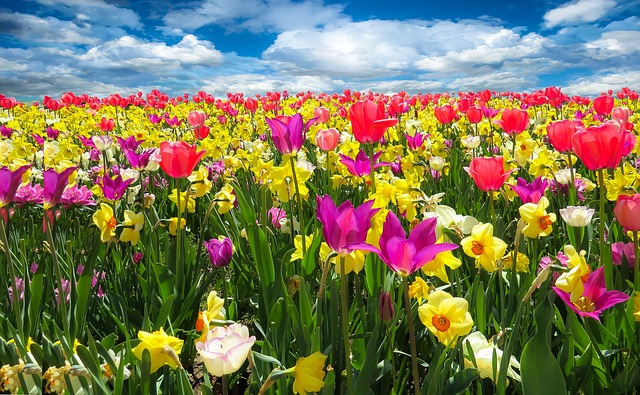 Disclaimer: This post may contain affiliate links. If you make a purchase by clicking on an affiliate link, Nevue Fine Art Marketing may earn an affiliate commission at no additional cost to you. Affiliate relationships include, but are not limited to, Bluehost, Tailwind, Skimlinks, SareASale and StudioPress. To learn more visit Affiliate Link Disclosure Policy
Pros For Selling Art Prints On Etsy
1. You Can Start With Little to No Investment
One of the great things about selling art prints on Etsy is that you can start with little to no investment. You only need a printer and some paper to start selling your prints. If you are new to selling prints, you can also use a print-on-demand site like Printful.
Printful is an on-demand printing and eCommerce drop shipping service that empowers entrepreneurs to start their own businesses.
Printful makes it easy for creatives to add their work to various products such as art prints, t-shirts, hoodies, mugs, and accessories — all without any inventory needed.
They also regularly update their website with tutorials, resources, and pricing rules to help businesses expand and succeed in the long run. With Printful's comprehensive solutions for print and eCommerce ventures, starting a business has never been easier.
2. You Can Reach a Global Market
Another great thing about selling on Etsy is reaching a global market. Etsy has buyers worldwide, so you're not limited to selling to people in your local area.
3. You Can Set Your Own Prices
When you sell on Etsy, you get to set your own prices for your prints. This means you can make as much or as little money as you want.
4. Low Listing Fees
When you list an item for sale on Etsy, you pay a $0.20 listing fee to keep your item in the marketplace for up to 4 months. Once the item is sold, you also pay a percentage off each sale and a payment processing fee. Although these fees may seem daunting, they are low compared to significant marketplaces like Amazon or eBay. However, understanding your costs before you open an Etsy shop is always good practice so that you can plan accordingly.
5. You Keep the Rights to Your Prints
When you sell art on your Etsy shop, you retain the rights to your prints. You can sell them elsewhere if you choose to do so.
6. You Can Use Etsy's Promotional Tools
Etsy offers a variety of promotional tools that you can use to help market your prints. For example, you can use Etsy's "Shop Sections" feature to create collections of your prints, which makes it easier for buyers to find what they're looking for. They also make it easy to share your products on social media like Instagram, Facebook, Pinterest, and Twitter.
7. You Can Get Paid Quickly and Easily
Etsy makes getting paid for your sales easy – you can choose to be paid via PayPal or direct deposit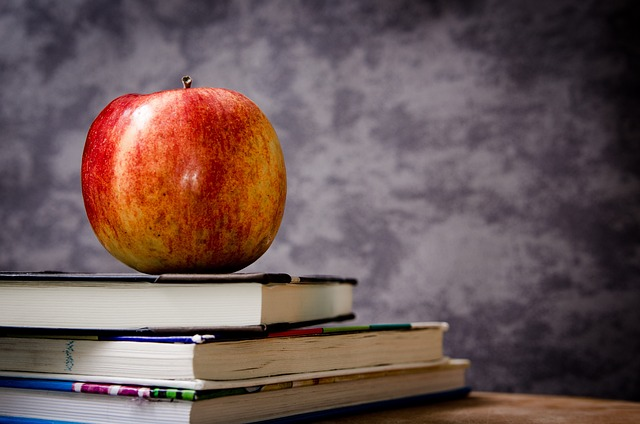 How To Make Art Prints For Etsy
Selling prints on Etsy can be a fantastic way to generate additional income, but it requires some upfront knowledge of how best to do it. Here we'll explain all the steps necessary to produce stunningly vibrant art prints that will turn heads in your Etsy shop. From choosing the right paper type to uploading high-resolution images into print-ready file formats, this guide will ensure you make optimal use of resources and maximize potential profits from selling your art.
Choose A Design
The first step is to decide what art print design you want to create. This could be a painting, drawing, photograph, digital art, graphic illustration, or any other artwork you think would make attractive physical art prints.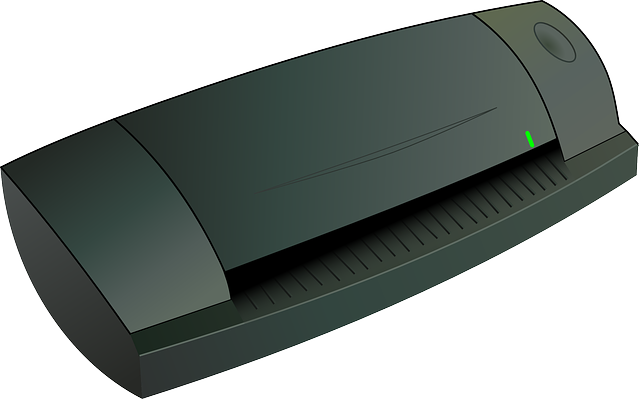 Create A Digital File Of The Design
Creating a digital file of your image is the first step to getting a professional art print. It's essential to ensure that the digital file you create is high-quality and optimized for printing so that your image looks its best. Here are some tips on creating a perfect digital file of your image for art prints.
Scanning vs. Photographs
When creating a digital file for an art print, you have two options—scanning or taking a photograph. If scanning an original piece, use a flatbed scanner with at least 300 dpi (dots per inch). This will give you the highest resolution possible and ensure that your scan looks sharp when printed. If you're photographing an existing artwork, use a DSLR camera with at least 8 megapixels and adjust the white balance to match the color of your artwork.
Choose the Right File Format
Once you have scanned or photographed your image, it's time to choose the correct file format. TIFF or PSD files are often preferred for art prints, as they are lossless and maintain quality even after multiple edits. However, if you need to save space or upload quickly, JPEG is also acceptable as long as the resolution remains high (at least 300 dpi).
Editing & Retouching
Before finalizing your digital file, take some time to edit and retouch your image if necessary. If there are any unwanted objects in the background or flaws in the artwork itself, remove them with photo editing software such as Adobe Photoshop. Additionally, ensure that all colors are accurate and consistent across different parts of the image by adjusting contrast levels and brightness where needed.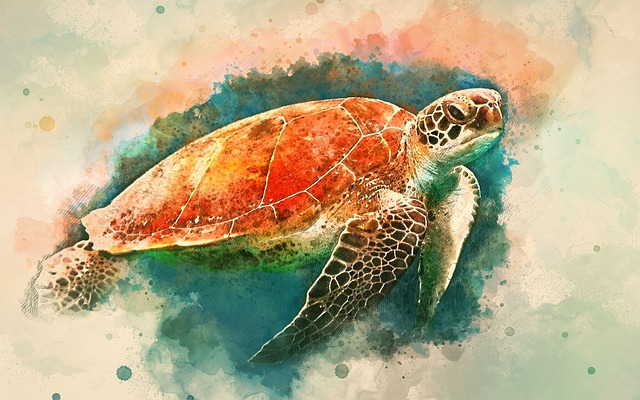 Choose The Best Paper For Your Prints
Choosing the right paper for your art prints can be a difficult decision. With so many available options, it can be hard to know which type of paper best suits your needs. Here are some key factors you should consider when selecting the best paper for your art prints.
Weight and Thickness
The weight and thickness of a paper will determine how well it stands up to handling, framing, and display over time. Heavier papers are generally more durable and resistant to damage, but remember that they may not be suitable for every project. Lighter papers are great for reproducing fine details or creating intricate designs, but these papers may not last as long as heavier ones. When choosing a weight and thickness, consider how you plan to use the paper and how long you want it to last.
Texture
The texture of a paper can make or break an art print. Different textures interact with light differently, affecting how colors look on the page. Smooth papers create bright colors with plenty of contrast, while textured papers can create softer shades with less contrast. It's essential to consider the texture of a paper before purchasing because each one will produce different results when printing on it.
Finish
The finish of a paper is also an essential factor when choosing the best one for your art prints. A glossy finish will reflect light and help colors appear brighter and more vibrant; however, glossy finishes tend to show fingerprints more easily than matte finishes. On the other hand, matte finishes absorb light better than glossy ones, giving them a more muted appearance that may be better suited for certain types of art prints.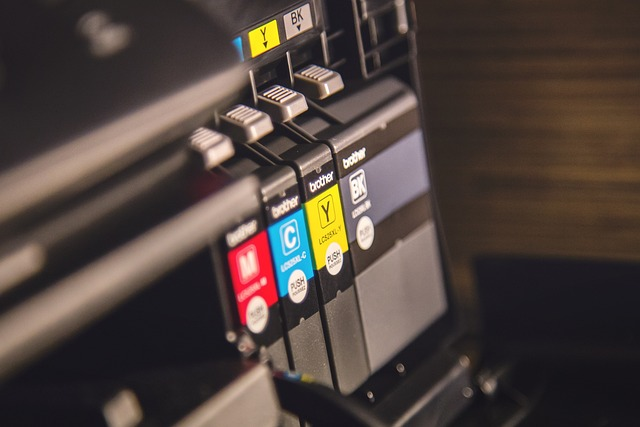 How To Get Prints Of Your Artwork
Whether you're a painter, photographer, or digital illustrator, several options are available for printing beautiful prints of your work. Let's take a closer look at the different methods and best practices for reproducing your art.
Printing Your Art at Home
If you have access to a quality printer and high-quality paper, you may be able to print your own artwork at home. However, it's essential to remember that the quality of prints produced at home will depend on the equipment and materials used. Additionally, if you intend to sell prints of your artwork, it's essential to ensure they are printed professionally so that customers receive the best quality product possible.
Using Professional Printers
Professional printers have the highest-grade equipment and materials necessary for producing top-notch prints of your artwork. In addition to providing superior results compared with home printing systems, professional printers can also offer services such as creating custom frames and matting for each print. This makes them ideal for creating gallery-quality prints for people who want their artwork displayed in its best light.
Finding the Right Printer
When searching for a printer to produce prints of your artwork, it's essential to do your research so that you can find one that meets all of your needs. Consider costs per print, turnaround time, and customer service ratings before making any decisions. It would be best if you also looked into what materials they use and what printing processes they specialize in (such as offset or digital printing). Doing this research ahead of time will help ensure that you can find a printer that can provide precisely what you need.
How To Upload Art Prints On Etsy
1. Before you begin
Before you start uploading products to your Etsy shop, there are a few things you need to do first. First, you need to create a product listing. To do this, go to the Etsy website and click on the Sell on Etsy link. Next, click on the Create a Listing button. This will take you to the listing page, where you can enter information about your product, such as the name, price, quantity, shipping information, and more.
2. Choose your photos
Once you have created your product listing, it's time to choose your photos. You can upload up to 10 photos for each listing, so choose ones that showcase your product in the best light possible. Ensure each photo is clear, well-lit, and provides a good product view. You can use a digital camera or smartphone to take your photos.
3. Edit your photos
Once you have chosen your photos, you may want to edit them before uploading them to your listing. There are several free online photo editors that you can use, such as Canva or Pixlr. These tools can help you crop or resize photos and add text or special effects.
4. Upload your photos
When you're ready to upload your photos, go back to the listing page and click the Add Photos button. This will open a new window where you can select the photos you want to upload from your computer. Once you have selected all the photos you want to upload, click on the Upload Photos button.
5. Fill in the rest of the fields
Once you have uploaded your photos, a few more fields need to be filled out before you can publish your listing. In the Description field, enter a brief description of your product. In the Tags field, enter keywords that describe your product (e.g., "handmade," "vintage," etc.). In the Materials field, enter any materials used in your product (e.g., "wood," "cotton," etc.). Lastly, in the Who Made It? field, select whether you made the product yourself or if it was made by someone else in your shop.
6 . Choose a category and section
The next step is to choose a category and section for your listing. To do this, scroll down on the listing page and select a category from the drop-down menu under Shop Sections (e.g., Clothing & Accessories). Then select a sub-category from the drop-down menu under Categories (e.g., Tops). If you don't see a suitable category for your product, you can create a new one by clicking on the Add a New Category link.
7 . Publish your listing
When you're finished filling out all the fields on the listing page, scroll down and click on the Publish Listing button.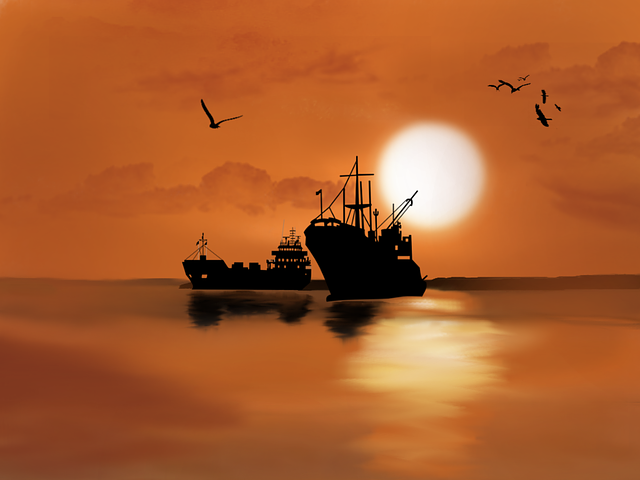 Selling Digital Art Prints
Selling digital downloads of your artwork on Etsy can be a great way to make some extra money. Before you begin, ensure that your artwork is formatted correctly as JPEGs or PDFs. You should also add clear descriptions and high-quality listing photos to ensure that your customers know what they're getting and will be happy with their purchase.
Once the files are ready and uploaded, craft an exciting title and a unique set of tags so potential customers can find your listing easily when they search Etsy. Finally, use social media outlets to spread the word about your digital prints and boost sales. Selling digital downloads is an excellent opportunity to showcase your talent and reach a wider audience than ever before.
How To Promote Your Print
If you're an artist looking to promote your prints, you've likely already explored the world of social media as a platform to get your work seen by potential customers. But how do you ensure that your posts stand out among all the other content? Read on to learn how to market your prints using social media effectively.
Create Engaging Content
People are more likely to engage with or purchase art if it has a personal element. Think about how you can create visually attractive and emotionally engaging content. For example, you could post images of the process behind making one of your pieces or share stories about why particular works were created. You could also connect with potential customers more informally by posting fun facts about yourself or even jokes about your artwork. All these things will help connect people with your art and give them insight into what inspires you.
Encourage Conversation
In addition to creating engaging content, ensure you're encouraging conversation around it. Ask questions in captions or stories, host Q&A sessions, and interact with comments—these things will help create a sense of community around your work and increase engagement. This can be especially powerful when combined with user-generated content such as reviews and customer photos of their purchases.
Utilize Influencers
If there are any influencers in the art world whose work aligns with yours, don't hesitate to reach out and ask for advice or mentorship! They likely have an engaged following who would be interested in seeing what you offer—and their endorsement might be just what you need to get more eyes on your prints. Additionally, influencers may be willing to collaborate with you on projects that could help further promote each other's work.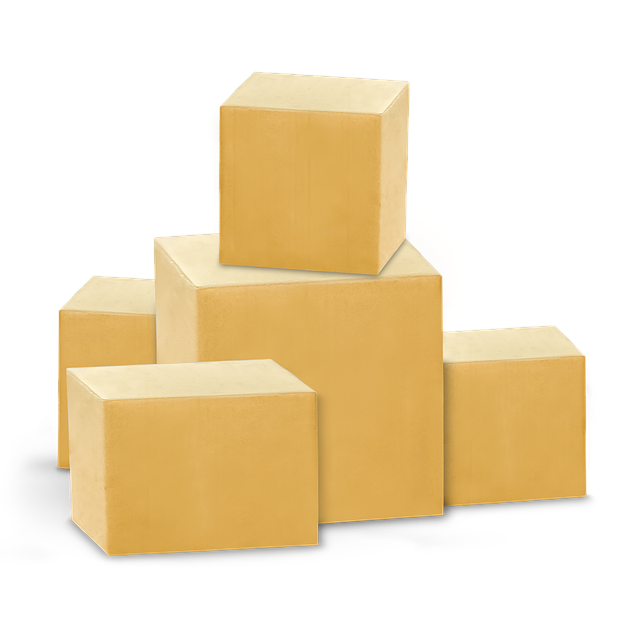 How To Ship Prints Sold On Etsy
Do you sell physical art prints on your Etsy store? If so, you'll need to know how to safely and securely package your prints for shipment. While shipping art prints can feel intimidating, it doesn't have to be. By following these simple steps, you can ensure that your art prints arrive safe and sound at their destination.
Choose the Right Packaging Materials
Choose packaging materials that are sturdy enough to protect your art prints from damage during transit. When selecting a box or envelope, you should also consider the piece's size and weight. Bubble wrap is an excellent option for protecting framed or unstretched canvas pieces, while lightweight works like photographs can be safely shipped in a rigid mailer or flat cardboard envelope.
Securely Package Your Art Prints
Once you've chosen the suitable packaging materials for your work, it's time to secure your artwork inside. For extra protection against moisture, use plastic or bubble wrap to line the inside of the box before placing your artwork inside. Make sure that all four sides of the box are lined with cushioning material; if possible, add an extra layer between each side and between the artwork and the lid of the box.
Label & Ship Your Art Prints
When labeling your print for shipment, ensure all details are visible and legible. Write down the recipient's address on the address label and any customs documents if required by international shipments. If you are shipping a fragile item, mark it as such to alert handlers about its fragility during transit.
Conclusion:
Following the tips in this article can increase your chances of selling prints on Etsy. Creating engaging content and encouraging conversation are essential elements of any successful social media strategy, and utilizing influencers can help expose your work to a broader audience. Additionally, securely and correctly shipping prints is key to ensuring they arrive at their destination undamaged.
Related Posts:
10 Art Commissions Tips For More Sales
How To Sell Digital Downloads On Etsy
Selling Digital Art On Etsy – Complete Guide
How To Sell Art On Etsy – Complete Guide
What Type Of Art Is Selling Best On Etsy