Did you know that you can sell photo prints online just like artists selling giclee reproductions of their original fine art?
The global online art market consists of buyers and sellers trading via the internet in services, articles, works-of-art and culture that are commonly associated with the various arts. With the rise of the internet came the rise of the art e-commerce and auction market – baring that in mind online art sales are forecast to increase to a total of 9.32 billion U.S. dollars by 2024. Over the past five years the market has seen growth and its current value is estimated to be over four and a half billion U.S. dollars. Comparatively, the global art market was valued at almost 64 billion U.S. dollars. (Source: Statista)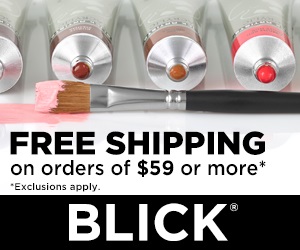 Disclaimer: This post may contain affiliate links. If you make a purchase by clicking on an affiliate link, Nevue Fine Art Marketing may earn an affiliate commission at no additional cost to you. Affiliate relationships include, but are not limited to, Bluehost, Tailwind, Skimlinks, SareASale and StudioPress. To learn more visit Affiliate Link Disclosure Policy
There have been a lot of changes over the years that relate to selling products online, but the basics are still the same.
Selling photos online is becoming as popular as artists learning how to sell art prints.
In today's post, I am going to talk about different platforms you can use to sell prints of your photography and how to market your photographs so more people will see and buy them.
Best Platforms For Selling Photography Prints Online
There are many different platforms on which you can sell photos online, but if you are serious about starting an online business, I highly recommend owning a WordPress website.
Owning a website will allow you to have total control of your website's look, and you will have control of the prices you charge.
With the increase of photography prints sales online also comes more people selling photos online.
More photos are being published every day than ever before.
The only way a photographer has a chance for building a thriving business is to separate themselves from their competition by branding their business and building an online presence.
You can easily build a unique website that will seperate yourself from all of the other photographers selling prints online.
Potential buyers will have more trust in you and take you more seriously if you own a website.
You will also be able to build and maintain a relationship with your buyers by having them sign up to your newsletter.
According to Aspire Internet Design, the benefits of using WordPress are:
Ease of Use.
Manage Your Website from Any Computer.
No HTML Editing or FTP Software Required.
Search Engines Love WordPress Sites.
You Have Control of Your Site.
The Design of Your Website is 100% Customizable.
A Blog is Built-in and Ready to Go.
Did you know that starting a WordPress website is easier than ever?
If you can build a Facebook page, you can create a WordPress website.
All you need to do is purchase a domain name for your website and hosting.
Sites like BlueHost and SiteGround offer excellent services at very reasonable prices. With one click of a button, you will have your website up and running.
There are two ways you can sell your prints on your WordPress website.
You can use a POD service like Printful, or you can print your prints at home.
Both have pros and cons, and your business goals will determine the best option for you.
Printful is a print on demand service that will print your products and ship them directly to your buyer.
With one click of the button, Printful will be integrated on WooCommerce.
WooCommerce is a free WordPress plugin that allows you to sell products on your WordPress website.
This is what my WooCommerce gallery looks like on my site.
The other option is to print your prints at home and ship them to your customers.
Related Post: Best Printers For Art Prints
Below are some helpful articles that will help you to build and brand a WordPress website:
Selling Photo Prints On POD Services
POD is a print on demand service that process your orders, prints the products and ships them directly to the buyer with no upfront costs to you.
You simply upload your image, and the POD service will do the rest. You will receive royalties for every print that sells on the platform.
There are pros and cons for selling photo prints on POD sites, and what is best for you will be determined by your fine art business goals.
For more information about POD sites visit Print On Demand Sites For Artists – What You Should Know.
Should you sell prints on POD services or your own website?
You have total control of your website. You can brand your site exactly the way you envision, and you will have total control of your prices.
Most POD sites will allow you to have a gallery where you can showcase your prints, but there are limitations for editing the look of the gallery.
Some POD sites allow you to decide how much you would earn for each print sold, while others will give you a percentage of the sale.
It is important to read all of the terms and conditions prior to creating an account on a POD site.
Printing and selling prints on your site will cost you money upfront while selling prints on POD services is free in most cases.
If you are printing prints at home, you will need to invest in a good printer and paper.
For more information about printers, visit Best Printers For Art Prints.
The best way to determine if purchasing a printer is in your best interest you will want to know how many prints you will have to sell before making a profit and how long it will take you to sell that amount.
If you are just starting out, you might want to use a POD site until you build a following.
Popular Print On Demand Sites
Below are some of the most popular print on demand services for photographers.
Printful makes it easy to integrate into multiple e-commerce platforms like Shopify, Etsy, WooCommerce, Wix, Squarespace, Ecwid, BigCommerce, Prestashop, Weebly, and more.
Simply decide what platform you will showcase your photographs on and start designing your products.
Fine Art America is one of the most popular print on demand services for photographers and artists to sell prints on.
I started using Fine Art America in 2013, and I could not be happier with their products and service.
You have an option to start for free or upgrade to a premium account for $30.00 a year.
I use the premium so I can incorporate my listings on my WordPress site.
There are more sites like Fine Art America where you can sell photo prints online:

Know Your Objectives Before You Sell Prints Online
What are your goals?
How much money do you want to earn selling prints online?
How many prints do you have to sell to reach your income goals?
How will you promote your prints?
You can not create a marketing plan for your photography business if you do not know what you are shooting for.
Goal setting is one of the most important activities you can do in your small business, regardless of how old your business is, where you are located, how profitable it is, or what you sell. Goals help you stay focused and they can prevent your business from becoming stagnant. (Source: The Balance Small Businesses)
To learn how you can set goals you can achieve visit:
How To Sell Prints
Now that you know some popular websites for photographers to sell photos let's talk about how to sell photo prints online.
There is more to learning how to sell photo prints online than just uploading photos on a website or print on demand site.
You need to promote your photography to the right people. Those people are known as your target audience.

Your target audience is people who have a passion for the subjects you are photographing and your artistic style.
For more information about your target audience, visit:
Simple Strategy For Finding Your Target Audience
How To Sell Your Art Online By Knowing Who Your Target Audience Is
Sell Photo Prints Online Marketing Strategies
Driving traffic to your prints will be one of your primary objectives you will be working on daily.
There are several ways you can drive traffic to your website:
SEO (search engine optimization) – Optimize your website and blog posts for search. In time you will receive more organic search via search engines than all of your social media accounts combined. It does take time for your site to be ranked, but you can speed up the process if you focus on SEO.
For more information about SEO, visit:
9 Effective SEO Tips For Selling Art Online
WordPress SEO: Optimize Your Artist Website For Search Engines
How Artists Can Compete And Build Brand Awareness With SEO
Blogging – Writing content that focuses on your photographs and your business will attract your target audience. People are searching every day in Google's search for prints, just like yours. Those people will be able to discover your website by the blog posts you publish.
For more information about blogging visit:
The Guide To Producing Shareable Content
Best Art Blog Traffic Tips That Work
How Long Does It Take To Rank In Google
6 Places To Promote Your Art Blog Posts
Pinterest – Pinterest is a great way to get people to your site while you are waiting for your blog posts to rank in search.
For more information about Pinterest visit:
5 Ways To Repurpose Your Content On Pinterest
How To Maximize Pinterest Opportunities To Sell Your Art
4 Pinterest Tools To Skyrocket Your Pinterest Traffic
7 Pinterest Business Tips For Artists Selling Art Online
Social Media – Social media platforms like Facebook, Instagram, and Twiter are a great way to build an online presence and build relationships with your fans.
For More Information about social medie visit:
Social Media Marketing Resource
Email Marketing – Your email list will be your biggest asses to your photography business. The people who give you their email address are the ones who will be interested in purchasing your prints first.
For more information about email marketing visit:
Best Art Newsletter Topics To Write About
How To Avoid The Top Email Errors Made By Artists
7 Email Contact Lis Benefits For Artists
How To Build An Email List From Scratch Fast
Apart from these strategies, if you'd like to know more ways to market and sell your photography prints then you must check out a detailed guide on selling photography prints by Pixpa.
Photography Business Classes
Creativelive has multiple online video classes that will show you how to build thriving photography.
Here are just a few of the most popular classes:
How To Start A Photography Business
Master The Business Of Photography
Building Your Online Marketing Machine For Photographers
The Photographer's Guide To SEO And Online Marketing
Conclusion:
You now know how to sell photo prints online. Now is the time to take action and decide on what platform you will be showcasing your prints on and how you are going to start driving your target audience to your website.
Popular Art Marketing And Sales Tutorials
Below are some of the most famous art marketing courses that will grow your online art business:
Most Popular – How to Make a Living Selling What You Make by Megan Auman
Most Popular – Build a Successful Creative Blog by April Bowles-Olin
How to Build a Business While Learning Your Craft by Megan Auman
Did you enjoy this article? Don't forget to sign up for my free weekly newsletter.
You can also join me on:
Pinterest Marketing for Makers & Designers by Megan Auman
Learn how to start, grow, and monetize your online art business.
Art Business Planners