Are you an artist looking to showcase your talent and sell your unique creations to a global audience? You're in luck! Etsy is a fantastic platform for selling art online, providing an incredible opportunity for artists to turn their passion into profit.
But how can you stand out in a crowded marketplace and make your Etsy shop a true success?
In this comprehensive guide on how to sell on Etsy, we'll walk you through the essential steps, tips, and strategies to set up your Etsy shop, optimize your listings, and delight your customers, all while maximizing your sales and profits.
Key Takeaways
Optimize your Etsy shop for success and craft an engaging description to captivate customers.
Leverage keywords, tags, high-quality product photography & pricing strategically to increase visibility & sales.
Promote your shop through various channels and provide excellent customer service for maximum profits!
Setting Up Your Etsy Shop for Success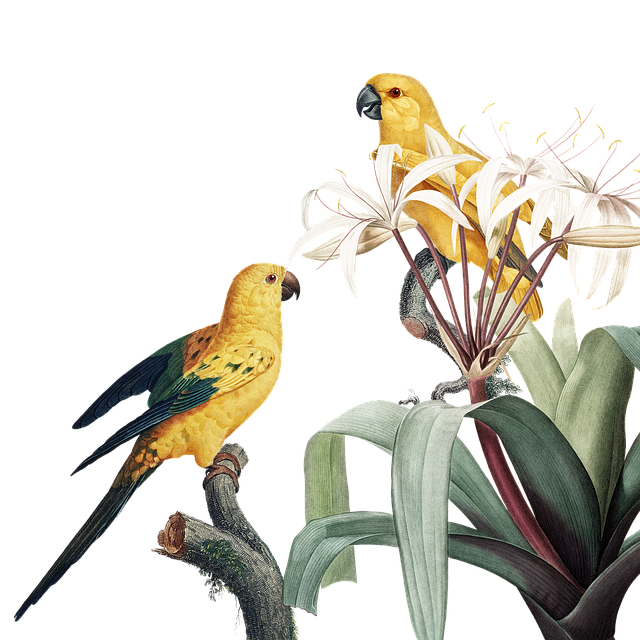 Disclaimer: This post may contain affiliate links. If you make a purchase by clicking on an affiliate link, Nevue Fine Art Marketing may earn an affiliate commission at no additional cost to you. Affiliate relationships include, but are not limited to, Bluehost, Tailwind, Skimlinks, SareASale and StudioPress. To learn more visit Affiliate Link Disclosure Policy
Success hinges upon the foundation of your Etsy shop. An attractive shop with a memorable name, engaging description, and professional logo can make all the difference in attracting potential customers and establishing a solid brand identity.
The details of each element will be discussed in the following sections, providing valuable insights and guidance to create your website, the perfect online storefront to sell art online, and making the most of showcasing your digital and fine art online.
A well-structured Etsy shop entices art buyers and ensures that your products are more likely to appear in Etsy's search results. Captivating your target audience is possible when you optimize your shop's appearance and adhere to Etsy standards, becoming one of the successful Etsy sellers and turning casual browsers into loyal customers.
Selecting a Memorable Shop Name
A memorable and unique shop name is the first step in creating a strong brand identity. Your Etsy store's name should be:
Original
Easy to understand and remember
Short and sweet
Descriptive of your brand and products
Free from negative connotations
Creative
Easy to spell
Crafting a name that accurately reflects your store and merchandise leaves a lasting impression on potential customers and sets the stage for a successful online presence.
Crafting an Engaging Shop Description
A shop description opens up an opportunity to connect with potential customers and inspire them to purchase your products. Share your brand's background, mission, values, and achievements, demonstrating your shop's credibility and success.
Showcase your brand values in your shop's 'About' section, display any awards or collaborations, and briefly overview your brand values in your shop announcement, explaining how your products can bring value to customers. Be concise, and incorporate relevant keywords and phrases to create an engaging and informative description that resonates with your target audience.
Designing a Professional Logo
Building a solid brand identity requires a professional and eye-catching logo and leaving a lasting impression on customers. A standout logo design should be:
Simple
Memorable
Original
Timeless
Balanced
Versatile enough to be used in different contexts.
Adobe Illustrator, among other software, can create your logo. Other options include:
These software options offer a variety of features and tools to help you design the perfect logo for your Etsy shop.
You can also outsource the job to a professional designer for an affordable price at Fiverr.
Optimizing Your Etsy Listings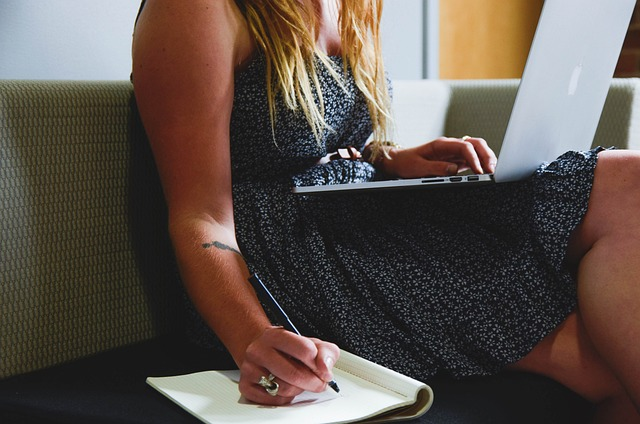 With your visually appealing Etsy shop set up, the focus can now shift to optimizing your product listings on the Etsy marketplace. Compelling product titles and descriptions, strategic use of keywords and tags, and high-quality product photography are all essential to increasing your listings' visibility and driving sales.
Valuable tips and insights will be provided in the sections that follow on how to craft captivating titles and descriptions, utilize relevant keywords and tags, and showcase your artwork through stunning product photography. Optimizing these aspects ensures that your Etsy listings are not just attractive but also easily discoverable by potential customers.
Writing Compelling Product Titles and Descriptions
To create captivating product titles and descriptions, follow these steps:
Accurately describe your artwork and its unique features.
Appeal to your target audience.
Include relevant keywords in the initial sentences of your listing description to ensure that your Etsy listings are keyword-optimized.
Incorporating engaging and accurate descriptions in your product titles and listings makes it easier for potential customers to discover and understand your art, ultimately leading to increased sales.
Utilizing Keywords and Tags
Relevant keywords and tags are crucial to improving your search visibility and attracting potential customers searching for similar products. To choose the most effective tags for your Etsy products, pick one or two phrases that accurately describe your item and are the most relevant. Incorporate these key phrases in your title and tags to maximize visibility.
The strategic use of keywords and tags ensures that your products appear in Etsy's search results through the Etsy search bar, making it easier for potential customers to find and purchase your art.
High-Quality Product Photography
Investing in high-quality product photography is essential in showcasing your artwork in the best light. Use high-quality images, neutral backdrops, proper lighting, and various angles to highlight the unique features of your art.
Clear and detailed visuals are crucial for making a sale, as customers cannot physically touch the product when shopping online. Presenting your artwork with stunning product photos captures the attention of potential customers and increases the likelihood of them making a purchase, especially when selling art online.
Expanding Your Product Offerings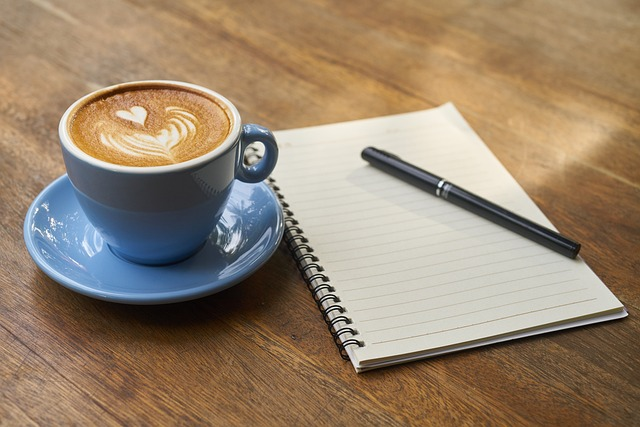 To maximize your sales and customer satisfaction, consider expanding your product offerings by creating complementary products, offering customizable options, and catering to different customer preferences. Providing a diverse range of products appeals to a wider audience and increase your chances of attracting repeat customers.
In the following subsections, we'll explore strategies for creating complementary products and offering customizable options, allowing you to enhance your customer's shopping experience and boost your Etsy shop's success.
Creating Complementary Products
Developing a range of complementary products that enhance your main artwork offerings can attract repeat customers and boost sales. Here are some strategies for creating complementary products and increasing your sales:
Collaborating with other Etsy shop owners
Creating bundled listings
Curating product arrangements
Upselling and cross-selling
Offering additional products that complement your primary artwork adds value to your customers' shopping experience and encourage them to explore more of your shop.
Offering Customizable Options
Offering customizable options for your artwork can:
cater to different customer preferences
increase the perceived value of your products
make your artwork truly unique and tailored to the individual customer's preferences
enhance the personal and meaningful aspect of your art
Providing customers with the option to personalize their purchases creates a one-of-a-kind shopping experience. that encourages them to return for future purchases.
Pricing Your Artwork Strategically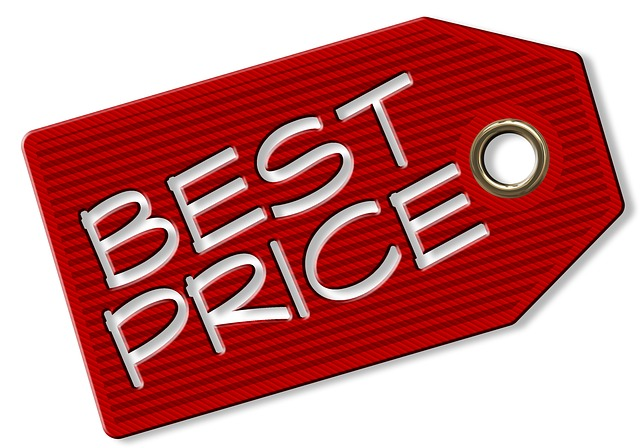 Pricing is a crucial aspect of selling art on Etsy, and to effectively sell art, it's essential to consider production costs, analyze competitor pricing, and offer various price points.
Offering a diverse range of price points appeals to a broader audience and increase your chances of attracting repeat customers, boosting your Etsy shop's success.
Considering Production Costs
When pricing your artwork, it's essential to consider production costs, including materials, labor, and shipping. Factoring in these costs ensures profitability while still offering competitive prices for your customers.
Remember that the cost of materials and labor may vary depending on the complexity and size of your artwork, so it's crucial to calculate these expenses when determining your pricing strategy accurately.
Analyzing Competitor Pricing
Understanding your competitors' pricing strategies can provide valuable insights into market trends and help you price your artwork competitively while balancing affordability and perceived value. Here are some steps to follow:
Research similar items on Etsy and other online marketplaces to see how they are priced.
Look at the prices of competitors in your local area to gain a better understanding of the market.
Consider factors such as the quality of your artwork, your target audience, and your unique selling points when determining your pricing strategy.
By conducting thorough research and considering these factors, you can set competitive and appealing prices to your customers.
Analyzing competitor pricing helps make informed decisions about your own pricing strategy and ensure that your artwork remains competitive within the market.
Offering Various Price Points
Offering a range of price points can attract a wider customer base and provide options for upselling and cross-selling. Diversifying your pricing strategy helps cater to different budgets and preferences, enabling you to reach a larger audience and increase your chances of attracting repeat customers.
Providing products at different price points crafts a cohesive and appealing shopping experience that encourages customers to return for more purchases.
Promoting Your Etsy Shop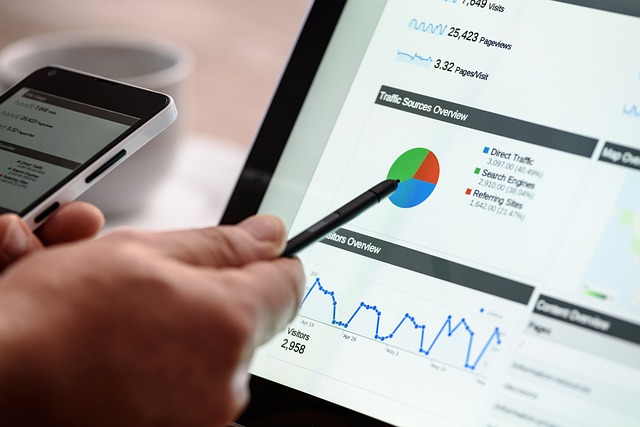 Visibility is key when it comes to selling art on Etsy. To increase your shop's exposure, drive traffic, and boost sales, it's essential to promote your Etsy shop through various channels, such as social media, community events, and paid advertising.
Valuable tips and insights will be provided in the sections that follow on how to effectively promote your shop and reach a wider audience. Promoting your Etsy shop increases the chances of potential customers discovering your artwork and ultimately boost your sales and profits.
Utilizing Social Media Channels
Social media platforms are excellent tools for showcasing your artwork, sharing behind-the-scenes content, and engaging with potential customers to build a loyal following. By connecting with your target audience on platforms like Instagram, Facebook, and Pinterest, you can effectively showcase your products, share your creative process, and interact with customers.
Utilizing social media channels helps increase your shop's visibility and fosters a sense of community and loyalty among your customers.
Participating in Etsy Community Events
Engaging with the Etsy community can provide valuable networking opportunities, learning experiences, and exposure for your shop. Participate in online forums, workshops, and local meetups to connect with fellow sellers, learn from their experiences, and gain insights into best practices for running a successful Etsy shop.
Actively participating in community events not only broadens your knowledge but also establishes valuable connections with like-minded individuals, ultimately contributing to the growth and success of your Etsy shop.
Leveraging Paid Advertising
Paid advertising options like Etsy Ads or social media promotions can help you reach a wider audience and drive targeted traffic to your shop. Investing in paid advertising increases your shop's visibility and promote your products to potential customers who may not have discovered your shop through organic search alone.
Be sure to monitor the performance of your paid advertising campaigns, making adjustments as needed to optimize their effectiveness and maximize your return on investment.
Providing Excellent Customer Service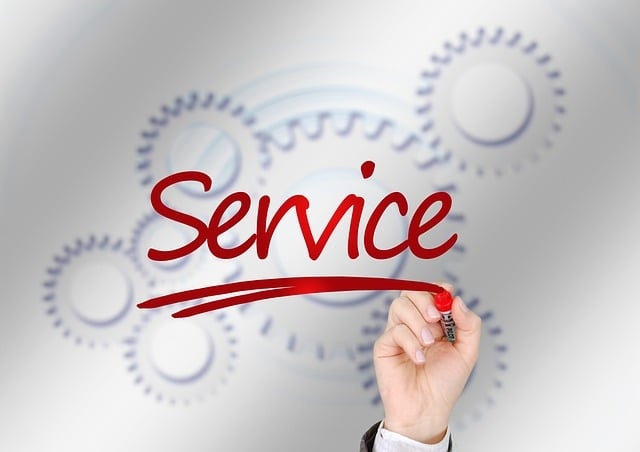 Providing top-notch customer service is essential for building trust and fostering long-term customer relationships. Responding promptly to inquiries, handling returns and refunds professionally, and encouraging customer reviews can significantly impact your Etsy shop's success and reputation.
Best practices and tips for ensuring excellent customer service and maintaining a positive relationship with your customers include:
Prioritizing customer satisfaction
Addressing any concerns or issues
Creating a loyal customer base
Encouraging customers to recommend your shop to others
By following these practices, you can build a strong customer base for your own business that will not only keep coming back but also recommend your shop to others.
Responding Promptly to Customer Inquiries
Timely and polite responses to customer inquiries are crucial for enhancing the shopping experience and building customer trust. Address their concerns and provide helpful information to ensure they feel valued and supported throughout their purchasing journey.
Maintaining open and responsive communication with customers creates a positive impression and contribute to their overall satisfaction.
Handling Returns and Refunds
Handling returns and refunds professionally is essential for maintaining a positive reputation and ensuring customer satisfaction. Adhere to your shop policies and work with customers to resolve any issues they may encounter.
Addressing returns and refunds in a timely and respectful manner demonstrates your commitment. to customer satisfaction and builds trust with your customers, ultimately contributing to the success of your Etsy shop.
Encouraging Customer Reviews
Positive customer reviews can significantly impact your Etsy shop's credibility and attract new customers. Encourage satisfied customers to leave reviews on your shop by providing exceptional customer service and allowing reviews to come naturally.
While Etsy does not have a specific policy on asking for reviews, it's generally discouraged and often viewed as spam or harassment. Instead, focus on delivering excellent customer service and creating a positive shopping experience that will inspire customers to share their thoughts and opinions.
Summary
In conclusion, selling art on Etsy can be a rewarding and profitable experience with the right strategies and planning. By setting up an attractive and memorable shop, optimizing your listings, expanding product offerings, pricing strategically, promoting your shop, and providing excellent customer service, you can maximize your success on Etsy and turn your passion for art into a thriving online business. Now, it's time to implement these tips and start sharing your unique creations with the world!
Frequently Asked Questions
How much does it cost to sell at Etsy?
Selling on Etsy costs $0.20 for each listed item, plus a 6.5% transaction fee for every sale you make. Additionally, if you use Etsy Payments, there is an additional 3% + $0.25 payment processing fee.
Does selling on Etsy worth it?
Yes, selling on Etsy is worth it since it's one of the quickest, cheapest, and easiest ways to get your handmade or digital products online. With 96.3 million active buyers and low fees for listing and transaction, the platform can make a great place to start for sellers with lower profit margins. Additionally, Etsy provides advertising opportunities with extra fees if needed.
How do I sell on Etsy for the first time?
Start selling on Etsy today with just a few simple steps. Create an account, set your shop location and currency, choose a shop name, add products, set payment and billing methods, customize your storefront, and go live! You'll be ready to start selling in no time.
What do I need legally to sell on Etsy?
To legally sell on Etsy, you must apply for business licenses and permits from the local government in the state where your business is registered. Depending on the entity (sole proprietorship, general partnership, corporation, or LLC) chosen to form your business, you may also have to register with the state or local government. Finally, depending on the number of sales, according to IRS guidelines, you should determine if it is a business or hobby activity.
Is it worth it to sell art on Etsy?
Selling art on Etsy can be a great way to learn how to succeed with an online business. The platform has a global audience, is inexpensive and easy to use, and no gatekeepers are curating what is presented. Therefore, it is worth giving selling art on Etsy a try.
Related Posts:
How To Sell Art On Etsy – Complete Guide
How To Find And Follow People On Etsy