Have you ever wondered how you could use the power of the internet to sell your oil paintings? In the digital age, online selling has become essential for artists to reach a wider audience. Many artists have shifted their focus from traditional galleries and exhibitions to online marketplaces. The benefits of selling online are plenty, ranging from cost-effectiveness to building a global presence.
Whether you are a beginner artist or have years of experience, this guide on selling oil paintings online will equip you with the necessary tips and strategies to get started.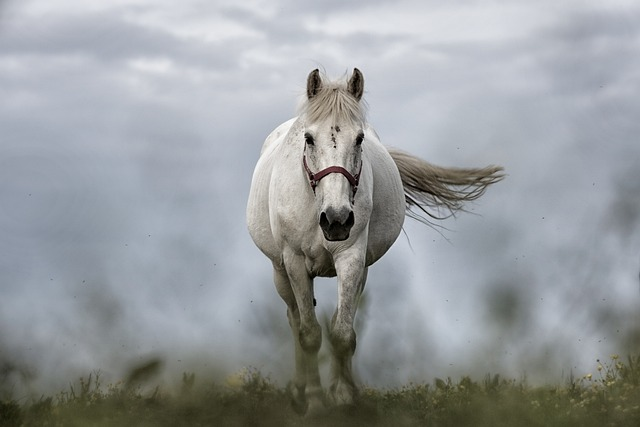 Disclaimer: This post may contain affiliate links. If you make a purchase by clicking on an affiliate link, Nevue Fine Art Marketing may earn an affiliate commission at no additional cost to you. Affiliate relationships include, but are not limited to, Bluehost, Tailwind, Skimlinks, SareASale and StudioPress. To learn more visit Affiliate Link Disclosure Policy
Choose an Online Marketplace
An online marketplace for artists is a platform that allows artists to sell their art to buyers from all over the world. It offers many art forms, including paintings, sculptures, digital art, photography, and more.
There are a plethora of online marketplaces to choose from, ranging from e-commerce platforms to artist communities. Etsy, Amazon, Fine Art America, Saatchi Art, and Artfinder are the most popular platforms for selling art.
What makes these marketplaces unique is their ability to connect artists directly with customers, making it easier for artists to reach a wider audience and sell their work at a fair price. By removing intermediaries, artists can also earn more money from their art, which is often not possible in traditional art gallery settings.
Additionally, these marketplaces often provide features such as secure payment systems, shipping services, and marketing assistance, which help artists focus on their creative work. So, if you are an artist looking for opportunities to showcase and sell your artwork, joining an online marketplace for artists is likely a wise and profitable choice.
How To Pick The Best Online Marketplace For Selling Oil Paintings
Consider the marketplace's reach – how many potential buyers are on each platform and their average income level. Also, look for platforms that offer secure payment methods and reliable customer service.
Evaluate the fees associated with each marketplace, including listing fees, subscription costs, and taxes.
Determine if the marketplace provides promotional or marketing tools to help you advertise your work.
Examine the availability of customer service and support in case something goes wrong.
Take into account your target audience and which marketplace best caters to them.
Consider the payment options available on each platform, including Paypal or credit cards.
Your Own Website
For artists, having an online presence is essential for gaining visibility and reaching a wider audience. While online marketplaces may seem convenient, there are many drawbacks to consider.
To begin with, artists may face profit reductions due to fees and commissions charged by these platforms on their sales. Additionally, artists are often at the mercy of algorithms and search rankings, making it difficult to stand out. By contrast, having a dedicated website offers more control over the presentation of an artist's work and the ability to build a strong brand and establish a direct connection with art collectors.
An online art store allows artists to showcase their work in a way that is true to their vision and style without the constraints of a third-party platform. Furthermore, a website can serve as a hub for social media and email campaigns, helping artists to stay engaged with their audience and build a loyal following over time. Overall, though it may require a bit more effort upfront, having a website is a wise investment for any artist looking to build a sustainable career.
Selling art online is a numbers game, and the best way to separate yourself from other emerging artists is to have your own online store.
The problem many independent artists face when choosing a website design is the limited options available. Fortunately, there is Art Storefronts created especially for artists. This platform allows artists to create an online store for their oil paintings with no coding experience required. They also have an option where a team will build your website for you and market your art so you can spend more time in the studio creating more art.
Create an Online Presence
The first step to selling oil paintings online is establishing your artist brand and online presence. This means building a website, creating social media accounts, and uploading images of your artwork. The website should reflect your portfolio and have a user-friendly interface for easy navigation. Social media accounts such as Instagram, Twitter, and Facebook are crucial for showcasing your art and building an engaged community.
Social media has proven an effective platform for artists who want to sell their art and establish their online presence. However, creating an impactful online presence requires careful planning and execution. One of the crucial tips for creating an online presence on social media for artists is to identify your unique selling point. Whether it's your style, medium or technique, it's important to highlight what makes your art stand out. Another important factor is to strategize your social media posts.
Consistently create relevant and engaging content that resonates with your target audience. This will increase your online visibility and establish you as an authority in the art industry. It is essential to post content besides the art you are selling. Posts about upcoming art fairs, behind the scene posts, and art in progress will keep art lovers visiting your social media pages regularly, leading to increased sales.
Lastly, interact with your social media followers. Reply to comments and messages promptly and engage in conversations. Building relationships with your followers can help you create a loyal and dedicated fan base to support your artist journey. In conclusion, creating a strong online presence on social media requires careful planning, execution, and consistent effort, but the rewards are worth it.
Price Your Artwork
Pricing your oil paintings can be daunting, but targeting the right audience and market is essential. Consider the time, materials, and effort that goes into each artwork as well as market demand and competition. Research the prices of similar paintings on online marketplaces and galleries to understand better where your art falls on the pricing spectrum.
Another way to increase your online sales is to offer a variety of price points. Not all art buyers are in the market for purchasing original artwork. Selling art prints and print-on-demand products will increase traffic to your website and boost your sales.
Shipping and Packaging
The packaging and shipping of your oil paintings play a crucial role in maintaining the quality of your artwork during transit. Ensure your paintings are securely and carefully packaged with bubble wrap and corner protectors. Choose a reliable shipping carrier, such as FedEx, USPS, or UPS, and offer your customers various shipping options based on their preferences.
Selling art online is challenging, and the best way to build your art business is to take care of the art collectors you already have. Ensuring their purchases will arrive at their home in perfect condition, will go a long way toward establishing trust and loyalty.
Marketing and Promotion
The final step in selling oil paintings online is to get the word out there and promote your art. Use social media platforms to drive traffic to your website and online marketplaces. Create a consistent marketing message that reflects your brand identity and resonates with your target audience. Consider running promotions, discounts, and giveaways to incentivize customers to purchase your artwork.
The problem many artist encounters is the time it takes to market their products. To sell art online, people need to be aware of your work, and the best way to do so is by creating high-quality content for social media platforms. If you want to sell your art but do not have the time required to market yourself efficiently, use marketing experts like Art Storefronts. If you wish to sell prints of original art or original paintings, the marketing experts will sell your art online so you can focus on what you do best, create art.
Conclusion:
In summary, selling oil paintings online requires a combination of digital marketing and traditional business strategies. By creating an online presence, choosing a reliable marketplace, pricing your artwork appropriately, packaging and shipping your artwork securely, and executing effective marketing strategies, artists can successfully sell their art to a broader audience. Start by taking small steps, research extensively, and invest in your brand identity to achieve success in the online marketplace.
Related Posts:
How Artsy Differs from Other Art e-Commerce Platforms
7 Proven Ways to Make a Living as an Artist
5 Ways Artists Can Make A Presence On Instagram
Art Marketing Plan – How to Make a Presence Online
How To Sell Your Art Online – The Complete Guide