Selling your artwork can be a challenge, but it can also be exciting.
Any artist who wants to sell their work must establish a solid social media presence and an online portfolio.
With so much competition, making sure as many people see your work as possible is essential. But building an audience can be a challenge, especially for emerging artists.
Building a following takes time and effort, and getting noticed amidst all the noise can be challenging. Once you've established a solid online presence, you must also learn how to price your work.
Undercharging can hurt your profits, but charging too much can turn potential buyers away.
Finding the right balance is essential if you want to sell your wall art successfully. Lastly, you need to know where to sell your work. Many options are available, from art galleries to online platforms like Etsy.
Do your research and find the option that best suits your needs. Selling artwork is no easy task, but it can be done with hard work and perseverance. This detailed post will cover everything you need to know to start selling your artwork online and offline.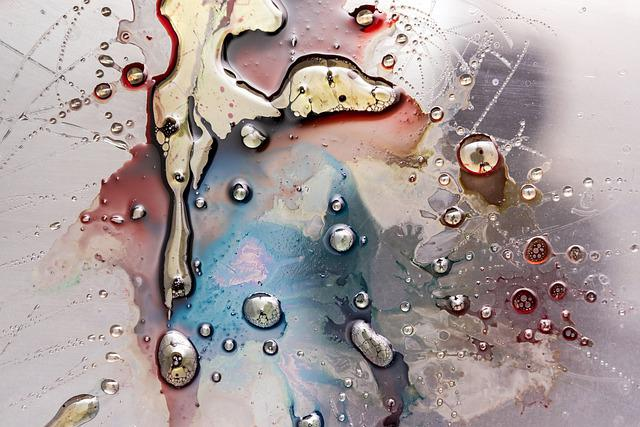 Disclaimer: This post may contain affiliate links. If you make a purchase by clicking on an affiliate link, Nevue Fine Art Marketing may earn an affiliate commission at no additional cost to you. Affiliate relationships include, but are not limited to, Bluehost, Tailwind, Skimlinks, SareASale and StudioPress. To learn more visit Affiliate Link Disclosure Policy
The Importance Of Marketing Your Art And Art Business
Artists, if you want to sell your own work, it's crucial to market it.
Here are four reasons why:
1. It's the first step in getting people to see (and eventually buy) your work.
2. Most people don't know that an artist makes the art they admire.
3. There are many ways to market your art; you should try a few to see what works best.
4. Marketing your art can be fun! It's a great way to connect with people who appreciate your work.
Now that we've discussed the importance of marketing your art, let's discuss some specific ways to do it.
Promoting Your Art On Social Media
As an artist, promoting your work on social media can be a great way to reach new audiences and sell your art. Here are a few benefits of promoting your art on social media:
1. Social media channels have a large user base, so you have the potential to reach a lot of people with your art.
2. You can target specific groups of people with your promotions, such as people interested in art, following similar artists, or living in a particular location.
3. Social media platforms allow people to easily view and purchase your art.
4. Promoting your art on social media can help you build a fan base and connect with other artists.
5. Social media can share information about upcoming shows or exhibitions and promote special events or discounts. If you're an artist looking to promote your work, consider using social media to reach new audiences and sell your art.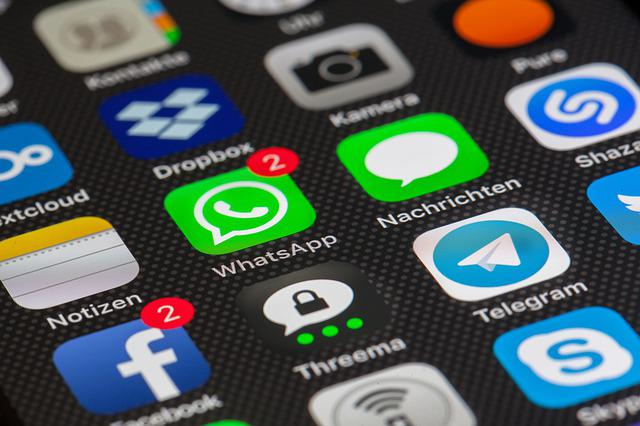 Best Social Media Sites To Showcase Your Work
Social media is a powerful tool for promoting business products and services. With the click of a button, you can reach a massive audience of potential fans and customers. But with so many social media platforms to choose from, it can be tough to know where to start.
Here are five of the best social media sites for showcasing your creative work:
1. Instagram: Instagram is a visually-focused platform, making it ideal for artists who want to share their work with the world. Whether a painter, sculptor, photographer or graphic designer, Instagram provides a great way to show off your work and connect with other creatives.
Related Post – 7 Instagram Tips For Visual Artists
2. Pinterest: Pinterest is another excellent visual platform perfect for creative professionals. It's especially well-suited for those who want to share tutorials, tips, and resources. In addition to promoting your own work, you can use Pinterest to build connections with other creatives and grow your following.
Related Post – Pinterest Basics For Artists
3. Behance: Behance is a beloved portfolio site by many artists and designers. It's easy to use and lets you professionally showcase your work. Behance is part of Adobe's Creative Cloud, which integrates seamlessly with other Adobe products.
4. Facebook: While Facebook isn't typically the first site that comes to mind for promoting creative work, it can be a powerful tool if used correctly. You can create a professional page for your business, share your work with friends and family, and join relevant groups to connect with others in your field.
Related Post – How To Sell Art On Facebook
5. Twitter: is an excellent platform for sharing news, articles, and insights with others. You can also share your work, although it's best to use Twitter as part of a broader social media strategy.
Related Post – How To Get Art Noticed On Twitter
Remember which social media platform you choose. Quality is always more important than quantity. It's better to have a smaller number of well-crafted posts than a large number of poorly executed ones.
And don't forget to interact with others on the platform—social media is all about building relationships.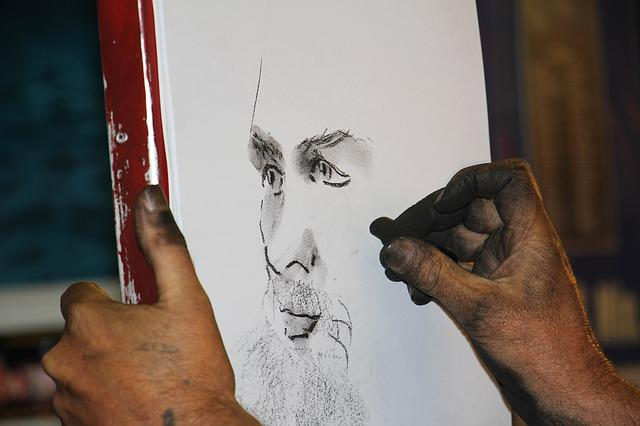 Promote Your Art Locally
Many artists focus on promoting their artwork online, and while there's nothing wrong with that, promoting your artwork locally can be just as important.
There are a few reasons for this.
First, promoting your artwork locally can help you build a following in your community. And if you're successful in building a local following, that can help you when it comes to selling art online.
Secondly, promoting your artwork locally can help you get your work into local galleries and exhibitions. This can raise your profile and increase your chances of seeing your work by a wider audience.
And finally, promoting your artwork locally can simply make you feel good. It's satisfying to know that people in your community appreciate and value your work.
How To Promote Artwork Locally
There are many ways to promote artwork locally, and the most effective approach depends on the type of artwork and your goals.
One standard method is participating in an annual local art fair and exhibitions. Art shows are a great way to meet potential collectors and sell art prints and original paintings.
Another option is to consign works with local galleries, coffee shops, or gift shops. This can provide a steady income stream and exposure to new audiences.
Additionally, many towns and cities have public art programs that commission artists to create works for display in public spaces. This can be a great way to reach a broad audience and add some beauty to the community.
Other ways to promote artwork locally include artist websites, social media, and word-of-mouth. The most important thing is to be creative and persistent in getting the word out about your work.
With a little effort, you can find plenty of ways to get your artwork noticed by the people who matter most.
Related Posts: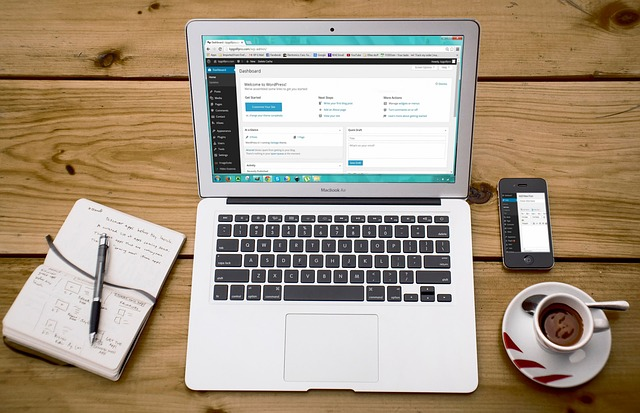 Showcase Your Art On A Website Or Online Portfolio
Artists had to rely on galleries and art fairs to sell their work in the past. However, this is no longer the only option available. Thanks to the internet, artists can now create their own websites and online portfolios, directly connecting them to buyers worldwide.
Perhaps the most crucial reason to have an online presence is that it allows you to reach a much wider audience than you would through other channels.
In addition, having an online portfolio gives you more control over how your work is presented and how much information you share about each piece. It also makes it easy for interested buyers to contact you directly.
For these reasons, more and more artists are showcasing their work online. Creating an attractive and informative website or online portfolio allows you to reach a global audience and sell art online directly to buyers without a middleman.
How To Sell Art On A Website
There are a few things to remember when selling art on a website.
First, it's essential to have high-quality images of your artwork. This will help potential buyers understand what your work looks like in person.
Second, include detailed descriptions of your artwork, including dimensions, medium, and other relevant information.
Related Post – How To Write Well-Written Art Descriptions
Third, set realistic prices for your work. Be sure to research the market value of similar artists' work to understand what you should charge.
Finally, promote your website and artwork through social media and other online channels. By following these tips, you'll be well on your way to selling art online successfully.
Related Post – 16 Best Artist Website Builders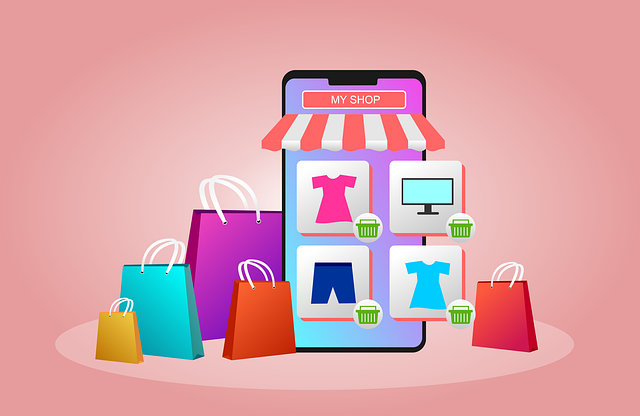 Why Artists Should Have An Online Portfolio
An online portfolio is essential for any artist who wants to get ahead in today's world. There are several reasons for this.
First, it provides a convenient way for potential clients and employers to view your work.
Secondly, it allows you to showcase your work in the best possible light without worrying about the physical constraints of a traditional portfolio.
Finally, an online portfolio allows you to reach a global audience, which is impossible with a traditional portfolio.
In short, an online portfolio is an invaluable tool for any artist who is serious about taking their career to the next level.
The Importance Of High-Quality Images For An Online Store
As any professional artist knows, the quality of an image is essential when trying to sell a product. An online store is no different.
Low-quality images can make a product seem cheap and unappealing, deterring customers from buying it.
Conversely, high-quality images can give potential customers a better sense of the product and make them more likely to purchase it.
The type of camera used, the lighting, and the editing all play a role in the quality of an image.
With today's technology, there are many ways to create high-quality images that will help boost sales for an online store. Any business owner who wants to succeed in e-commerce should invest in good photography.
Save Digital Images Of Your Artwork
Any artist who sells their products online knows the importance of saving digital images of their original artwork.
This provides a backup in case the physical artwork is damaged or lost, making it easier to create new prints or products based on the same design.
Artists will often sell their original artwork and art prints or other products featuring the same design. By saving a digital image of the original artwork, the artist can easily create new products without starting from scratch.
Additionally, digital images can be edited or altered in ways that physical artwork cannot, giving the artist more flexibility when creating new products.
For all these reasons, artists need to save digital images of their original artwork if they want to sell art online.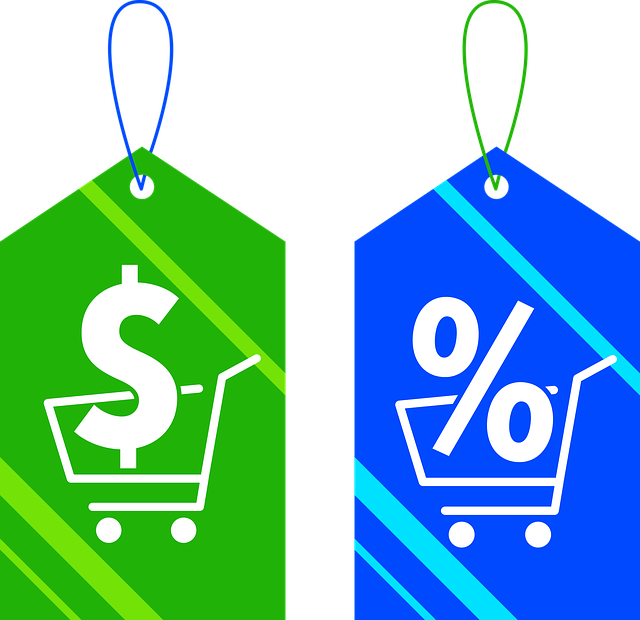 How To Come Up With A Selling Price For Art
If you're an artist trying to sell your work, you'll need to come up with a selling price that meets two criteria: it must be high enough to make a profit but not so high that no one will buy it.
It's challenging to figure out the right price, but there are a few things to consider if you want to get it right.
First, look at the prices of similar artists in your area. What are they charging for similar pieces?
Next, consider the cost of materials and its time to create the piece. You'll also want to factor in any framing or matting costs.
Finally, think about your time and labor – what is your time worth?
With all these factors in mind, you should know how much your art is worth.
Remember, it's essential to be realistic – if you price your art too high, you may not sell anything. The objective is to make money selling art online, so make sure you do not price your art too low.
Work With Art Advisors
Art advisors are professionals who help individuals and organizations to buy or sell art. They also guide how to care for and display artworks and offer advice on investment opportunities in the art market.
In addition, art advisors can help to negotiate loans and insurance coverage for works of art.
While some art advisors work independently, others are employed by auction houses, galleries, or museums. Many art advisors have a background in fine arts or art history and experience working as professional artists. As a result, they are well-positioned to offer insights into the world of contemporary art.
What Are The Benefits Of An Artist Working With Art Advisors
As an artist, working with art advisors can be highly beneficial.
Art advisors have a wealth of knowledge about the art world. They can provide invaluable guidance regarding building an art career, marketing your work, selling art, finding galleries, and pricing your art.
They can also help you build relationships with other artists and professionals in the industry.
Working with an art advisor can focus on what you do best – creating art – while leaving the business side to someone experienced and knowledgeable.
What Are The Cons Of An Artist Working With Art Advisors
While art advisors can provide a valuable service to both novice and experienced collectors, there are also drawbacks to working with an advisor.
First, art advisors typically charge a percentage of the total value of the art sales, which can add up to a significant sum of money.
Second, art advisors may have relationships with specific galleries or dealers, biasing their recommendations.
Finally, art advisors work on commission, meaning their incentives may not always align with the collectors. While these drawbacks should not dissuade collectors from seeking out the advice of an art advisor, they should be aware of these potential issues before entering into a relationship.
How Can You Find Art Advisors To Work With
There are a few ways to find the right fit for artists looking for art advisors and dealers to work with.
One option is to reach out to local galleries and see if they have any recommendations.
Another option is to search online for art advisory firms working with artists.
Finally, word of mouth can be a great way to find an art advisor who fits your needs well.
Once you have a few potential advisors in mind, it's essential to do your research and ensure that they are reputable and have a good track record of working with artists.
Once you've found an art advisor with whom you feel comfortable, the next step is to develop a working relationship and collaborate on your artwork.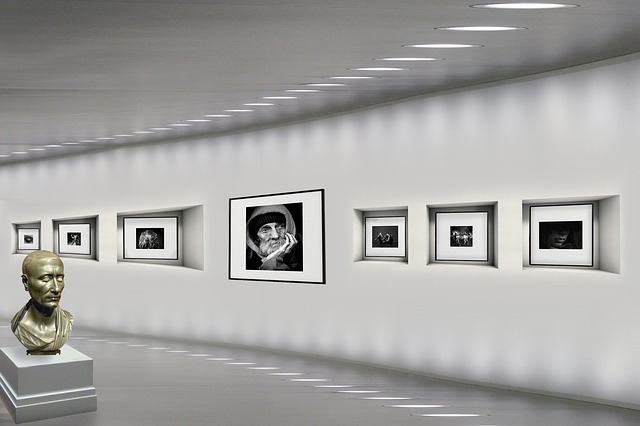 Working With Galleries Pros And Cons
One option for selling art is working with a gallery.
Galleries take on the marketing and promotion of artists they represent and handle sales, commissions, and shipping.
In return, they typically take a 50% cut of any sales. Many artists believe that gallery representation can be an excellent way to start because it can be helpful to have someone else taking care of the administrative side of things, freeing up the artist to focus on creating new work. And because galleries already have established relationships with art buyers and dealers, it can be easier to reach buyers through a gallery than going it alone.
However, there are downsides to working with a gallery as well.
First, galleries can be selective about the artists they represent, and competition for slots is intense. In addition, once a gallery represents an artist, they may have less control over the pricing and promotion of their work.
As a result, artists must carefully weigh the pros and cons of working with an art gallery before deciding. It is possible to sell art without a gallery. The best choice for you will depend on your goals and objectives.
Selling Art Commissions
Many artists sell their work on commission, meaning they receive payment only after the artwork is complete and the buyer is satisfied. This arrangement can be beneficial for both parties.
Art commissions provide a predictable income source for the creator and can help build a strong relationship with a particular collector. On the other hand, the buyer gets to choose exactly what they want and can be assured that they will receive a unique piece of art.
How To Promote Commission Work
There are several ways that you can promote commission work.
One option is to create a website or blog where potential clients can see examples of your work. You can also distribute business cards and flyers to local businesses.
Social media can also be a great way to reach out to potential clients. Creating an online portfolio of your work is an excellent way to generate interest, and you can also use social media to post updates about commissions you're working on.
By taking a proactive approach to promoting your work, you can increase the chances of getting commission work and building a thriving art business.
Leasing Artwork
For most artists, the goal is to make a living solely from their artwork. However, the reality is that this can be difficult to do. One way that artists can supplement their income is by leasing their artwork. This can be a great way to generate additional revenue while maintaining complete control of the art.
When leasing artwork, the creator typically agrees to allow the lessee to display the art in their home or business for a set period. In exchange, the artist receives a monthly or yearly fee. This can be a great way for artists to see their work by a wider audience while still earning money from their original art.
Sell Art Prints
Successful artists earn money by selling prints.
Art prints are reproductions of original artwork, typically created by photographing or scanning the painting and then printing it on paper, canvas, or another substrate.
Artists can sell art prints through various channels, including online print-on-demand services like Fine Art America and brick-and-mortar galleries, and direct consumers through craft fairs or other events.
When selling art prints, it is essential to price them appropriately to make a profit.
First, consider the cost of materials and shipping. Next, calculate the time spent creating the artwork and any expenses associated with that process. Finally, factor in your desired profit margin.
Once you have determined a fair price for your limited edition prints, promote them heavily to generate interest and sales.
Print-On-Demand Partner
Artists can quickly sell art online with POD companies like Printful.
Here are some benefits of using a POD site:
1. Print-on-demand services provide a hassle-free way for artists to sell artwork and build online businesses.
2. Artists can upload their designs to the POD sites, which will print and ship the orders.
3. They typically have low minimum order requirements, so artists can sell their work without investing in large quantities of inventory.
4. Sites like Printful often offer artists a wide range of product options, such as t-shirts, mugs, and posters.
5. Artists can reach a global market of potential customers.
6. POD services typically charge a small per-order fee so that artists can keep more profits from each sale.
7. Using an online printing service is an excellent way for artists to start selling their work online.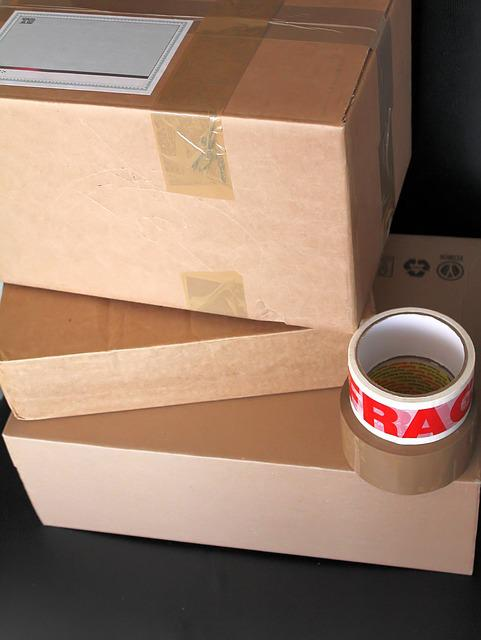 How To Ship Artwork
It is crucial to have your work arrive safely whenever it's being shipped.
Here are some tips to help ensure that your artwork arrives in the same condition it was left in:
1) Properly pack and pad your artwork.
2) Use a shipping service that offers tracking and insurance.
3) Include contact information inside the package if it gets lost.
4) If possible, hand-deliver your artwork or use a shipping service that offers signature confirmation upon delivery.
By following these tips, you can rest assured that your artwork will arrive safely at its destination.
Collecting Taxes
Selling your artwork can be exciting and intimidating, especially regarding managing the financial side of things. As an artist, you must know that you are responsible for collecting and reporting sales tax at the point of sale. This applies to physical pieces as well as digital products or services.
The sales tax rate may vary depending on where you live and where your customers reside. It is also important to note that if you regularly sell at specific events or locations, such as craft fairs or shops, you may have to register with the state as a "vendor."
Make sure to research applicable laws and regulations to avoid any potential tax issues. While it may seem like an extra step in the sales process, collecting and adequately reporting sales tax keeps you in compliance with the law and helps support essential community services funded by tax revenue.
Related Post – Everything You Need To Know About Collecting Taxes
Enhance Your Business Skills
To succeed, it is essential to have various marketing skills to learn how to sell art.
While it is possible to succeed without a strong business foundation, sustaining long-term success without basic knowledge of marketing, accounting, and other vital concepts cannot be easy.
By understanding the business side of things, you can better control your career, set realistic goals, and make informed decisions about where to sell your artwork.
In addition, having strong business skills can help you stand out from the competition and attract the attention of galleries and collectors.
Enhancing your business skills can give you a significant advantage in the marketplace.
Enhance Your Artistic Skills
Honing your skills is an integral part of being a successful artist.
Whether you want to sell your original art or simply create it for yourself and others, studying and practicing art techniques will improve the quality of your work.
There are many ways to enhance your skills, from taking classes and workshops to studying other people's work.
By increasing your knowledge and understanding of the principles of art, you can develop your unique style and approach to creating art.
In addition, by learning new techniques, you can keep your work fresh and exciting, which will help you stand out from other creatives.
So whether you're a beginner or a seasoned painter, enhancing your skills is essential to creating beautiful, successful art.
Conclusion
To sell art, painters and graphic designers must price their prints appropriately, promote them heavily, and understand the business side. Additionally, you should hone their artistic skills to create beautiful and successful artwork.
FAQ
Can You Make Money Selling Digital Art?
Yes, you can make money selling digital art. You can sell prints through various channels, including online print shops, brick-and-mortar galleries, and direct to consumers through craft fairs or other events. It is essential to price your prints appropriately and promote them to succeed. Additionally, you should have strong marketing skills and continuously hone your creative skills.
Can Individual Artists Be Successful Selling Art Online?
Yes, individual artists can be successful in selling art online. You need to have a strong online presence and promote your work heavily to sell products online. Additionally, you should have a robust understanding of marketing and be able to create high-quality artwork. Finally, it is essential to continuously learn new skills and keep your work fresh to attract buyers.
What Are The Best Ways To Sell Artwork?
There is no one-size-fits-all answer to this question, as the best way to sell art depends on the artist's goals and the buyer's preferences. However, some popular ways to sell art include online print shops, brick-and-mortar galleries, direct to consumers through craft fairs or other events, and licensing agreements.
Can I Sell My Art If I Don't Have A Business License?
In most cases, yes, you can sell your art without a business license. However, there may be some exceptions depending on where you sell your artwork and the type of artwork you are selling. It is always best to check local laws and regulations to ensure you comply with selling your artwork.
Do I Need A Copyright To Sell My Art?
No, you do not need a copyright to sell your art. Copyright law does not protect ideas, only the expression of those ideas. So, as long as you have created an original work of art, you own the copyright to that work and can sell it without obtaining copyright. However, if you are selling prints of your artwork, you will need to obtain a copyright for the print to sell it.
How Much Should I Charge For My Art?
There is no simple answer to this question, as art prices can vary widely depending on the artist's experience, the medium used, the size of the piece, and other factors. You should generally charge enough to cover your costs and make a profit, but not so much that buyers are unwilling to pay. It is important to research and price your artwork competitively to attract buyers.
Related Articles:
How To Get Started As An Artist: Building An Art Career
How to Sell Your Art Online – Strategies That Work