Selling art online offers many benefits for artists and crafters. One is the ability to reach a broad, global audience through platforms like Etsy or social media.
An online presence also allows for 24/7 access – potential buyers can browse and purchase work anytime from the comfort of their homes. This convenience can lead to increased sales and a more extensive customer base.
Additionally, selling online allows for accessible communication with customers, as artists can communicate via email or direct messaging about custom orders or commissioned pieces. It also allows artists to showcase past projects, display various available products, and provide information about themselves and their processes. Overall, online selling opens up new opportunities for artists to market and promote their work.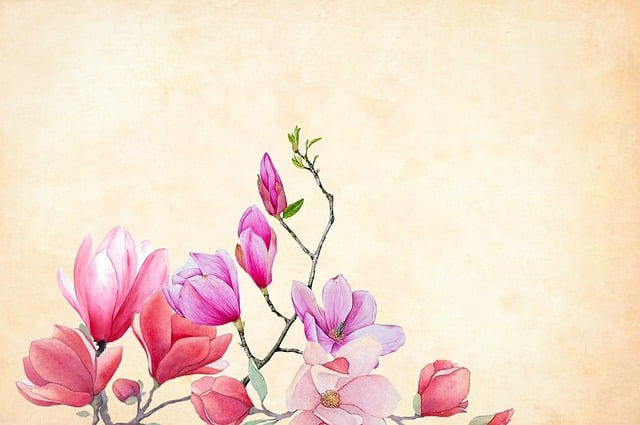 Disclaimer: This post may contain affiliate links. If you make a purchase by clicking on an affiliate link, Nevue Fine Art Marketing may earn an affiliate commission at no additional cost to you. Affiliate relationships include, but are not limited to, Bluehost, Tailwind, Skimlinks, SareASale and StudioPress. To learn more visit Affiliate Link Disclosure Policy
Can Artists And Crafters Sell Products Online For Free
Discovering how to sell a product online for free can be challenging for artists and crafters. Social media platforms, like Instagram and Facebook, have provided new opportunities for creators to reach a wider audience and potentially earn some income from their crafts.
Other platforms like Etsy and Fine Art America allow artists and crafters to set up an eCommerce store for free. However, these sales channels often come with fees and commissions that can add up quickly.
So, can a creator sell their products online for free? The answer is yes – by setting up a website or blog, artists and crafters can showcase their work and provide a way for customers to purchase directly from them without additional fees.
This option requires additional time and effort to set up and maintain, but for many creators, the ability to keep all of their profits may be worth it in the long run.
Overall, while cost-effective options are available on established sales channels, artists and crafters can sell their products online for free if they choose to do so.
Choose A Product To Sell
When selling art or crafts online, it's essential to carefully select the products that will bring in the most profitability and customer satisfaction.
One way to determine the best products is to consider your own strengths and skills.
Are there particular pieces or techniques that you excel at and enjoy creating? Those are likely the ones that will not only earn the highest profits but also bring you personal fulfillment.
Additionally, consider what type of potential customers you wish to target, whether a particular demographic or someone with specific tastes. Crafting a product line that aligns with your audience's interests can lead to more sales and positive customer reviews.
Finally, do market research to see what similar products are selling for and how well they perform. This can give valuable insight into current demand and pricing for particular items.
Related Posts:
Research Your Competition
As an artist trying to sell their work online, it can be tempting to post your creations and wait for the sales to roll in. However, blindly jumping into the market without researching your competition can lead to missed opportunities and lost profits.
By conducting thorough research on what other artists in your genre are selling, you can identify gaps in the market and set competitive pricing for your own products.
Looking at what other artists in your genre or medium are doing can give insight into current trends and help showcase the unique elements of your own work.
Studies have also shown that customers often compare products from different sellers before making a purchase, so being aware of what your competitors are offering can help identify ways to make your own products stand out.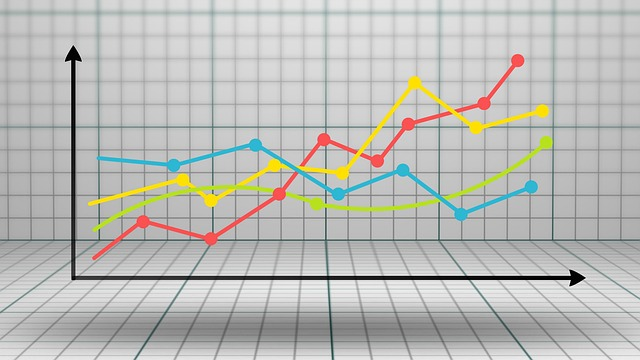 How To Research Your Competition
It's essential to understand the market you're entering and who your potential competitors are. One way to research these artists is through online platforms such as social media or websites. Look for common themes or styles in their work, and consider how your own artwork might fit into this landscape.
Pay attention to where these artists show and sell their work and any awards or recognition they have received. This can give insights into the types of galleries or events that might be interested in your own work.
Remember that competition isn't necessarily bad – it can provide motivation and inspiration and show what techniques or subjects are currently popular in the industry.
Document Competitor Research
When conducting market research on a competitor, it is essential to document your findings in a clear and organized manner. One way to do this is by creating a spreadsheet that includes all relevant information, such as the competitor's pricing structure, product offerings, promotional tactics, and target audience demographics. This allows for easy comparison and analysis of the competition's strategy.
Additionally, taking notes while analyzing their website can provide valuable insights. It is also helpful to document any changes or updates in the competitor's strategy over time.
By adequately documenting research on competitors, art and crafting businesses can stay informed about their competition and make informed decisions about their own marketing strategies. Online marketplaces are constantly evolving. Researching online shopping trends will only benefit your business.
Hosted eCommerce Platforms
Hosted platforms provide everything you need to set up and run your store, from a customizable storefront to payment processing and secure checkout. Some notable examples include Shopify, BigCommerce, and Volusion. With a hosted eCommerce platform, you must upload your products, set your prices, and start selling – no technical experience is required. Plus, these platforms often offer additional features such as marketing tools and integrations with third-party platforms like shipping and inventory management. So a hosted eCommerce platform may be an excellent option if you're looking for a hands-off way to run your online store.
Shopify
Shopify is a popular hosted eCommerce platform that allows businesses to set up their own online store quickly.
What sets Shopify apart from similar platforms is its extensive range of features and resources for entrepreneurs. In addition to providing a user-friendly website builder and customizable themes, Shopify offers multiple sales channels, including the ability to sell on social media and marketplaces like Amazon and eBay.
The platform also includes tools for managing inventory, processing payments, and shipping orders. Another unique aspect of Shopify is its app store, where users can add additional functionality through various integrated apps and services. Overall, Shopify offers a comprehensive solution for small businesses looking to establish an online presence and start selling their products or services.
Visit Shopify to learn more.
BigCommerce
When it comes to hosted eCommerce platforms, there are plenty of options available. So what sets BigCommerce apart from the rest?
One key difference is their focus on scalability. With BigCommerce, you can access unlimited products and bandwidth, making it easy to grow your online business without switching platforms. In addition, they offer built-in fraud protection and robust security measures to keep customer data safe. Their platform integrates with major marketplaces like Amazon and eBay and popular payment processors like PayPal and Square. Overall, with its focus on growth and security, BigCommerce offers a solid option for online businesses looking for a scalable eCommerce solution.
Visit BigCommerce to learn more.
Volusion
One popular option when creating an online store is a hosted eCommerce platform. These platforms offer convenience and ease of use for businesses that don't have the resources or technical knowledge to create their own website. However, not all platforms are created equal. Volusion stands out from the pack with its robust features and capabilities. From product management tools that help manage inventory to multiple payment options and even built-in marketing features, Volusion offers everything a business needs to launch and manage its online store successfully.
And if that wasn't enough, Volusion also provides 24/7 support and personalized onboarding assistance to ensure smooth sailing for every customer. It's clear why so many businesses choose Volusion as their go-to eCommerce platform.
Visit Volusion to learn more.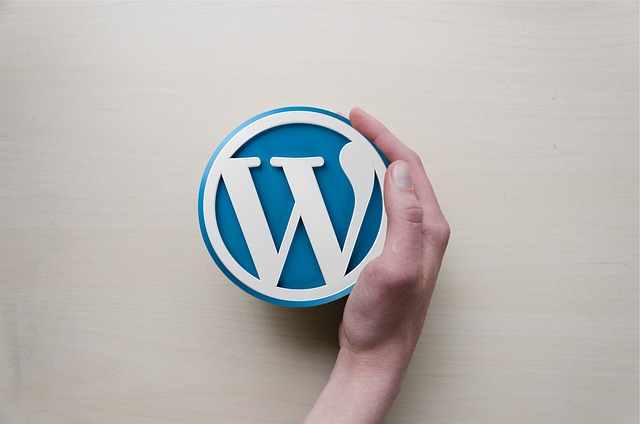 Self-Hosted eCommerce Platforms
For online retailers, having a website is essential to reach customers and produce online sales. While there are many options for creating and hosting an eCommerce website, one option is to use a self-hosted platform.
This means the retailer purchases and manages their online stores instead of using a third-party platform such as Shopify or Amazon. Self-hosted platforms offer the benefit of more customization options and greater control over things like data and branding.
However, they also require more technical knowledge and maintenance on the retailer's part. Overall, a self-hosted eCommerce platform can be a good choice for retailers who want more flexibility and customization for their online selling sites.
Create A Sales Page For Your Product
When marketing a product, one important tool is a sales page. This is a dedicated space where potential customers can learn about the features and benefits of your product and make the decision to purchase.
So, how do you go about creating a compelling sales page? First, identify the unique selling proposition of your product and ensure that this is clear on the page. Next, list the key features and include customer testimonials to demonstrate its value. Finally, provide different options for purchasing, such as payment plans or bundles.
Related Post – How To Write Well-Written Art Descriptions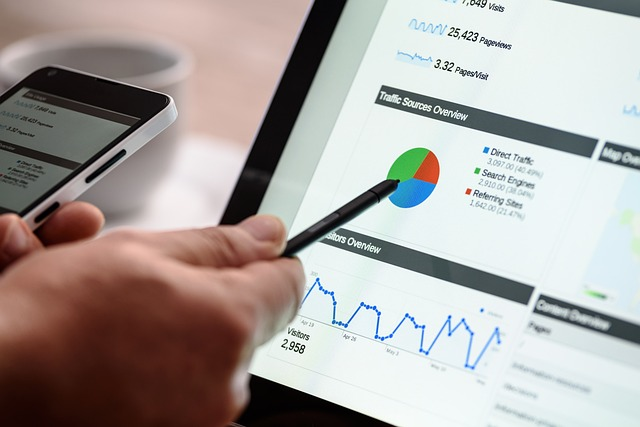 How Search Engine Optimization Helps Drive Traffic To Sales Pages
Have you ever noticed that when you search for something on Google, specific results appear more often than others? This is because of a practice known as search engine optimization, or SEO. In short, it involves creating content and using specific strategies to boost a website's ranking on search engines like Google and Bing.
Making a website more visible in search results can attract more visitors and increase revenue. However, it's important to note that there are ethical considerations involved with SEO because some tactics, such as keyword stuffing, can hurt the user experience.
When it comes to increasing traffic to your website, utilizing the best search engine optimization (SEO) practices is crucial. This includes using keywords throughout your content commonly searched for by your target audience and regularly updating and improving your website.
Building a solid network of backlinks from reputable websites can also improve your search engine rankings.
And finally, making sure your website is mobile-friendly and loading quickly can make a difference in how effectively it reaches potential customers. By taking these steps and consistently monitoring your SEO efforts, you can significantly increase the visibility and success of your website.
Promote Product On Social Media
With the rise of social media platforms like Instagram, Twitter, and Facebook, artists now have a new avenue to showcase and promote their work.
Posting images or videos on these platforms allows potential buyers to easily view your art, with the bonus of being able to share it with friends and followers. This can lead to increased exposure to your work and potentially more sales.
Social media also offers opportunities for direct customer interaction, whether through comments or private messaging. This personal connection can increase the likelihood of interested buyers purchasing from you.
Related Post – 10 Social Media Marketing Tips Every Artist Must Know
Collect Email Addresses
As an online artist, one of the most important things you can do is to collect email addresses from your customers and fans. By building a solid email list, you can effectively communicate with your audience about new releases, events, promotions, and special offers.
In addition, emails have a much higher open rate than social media posts, meaning your message is more likely to reach your audience. And unlike social media algorithms that determine who sees your content, email lists give you direct access to your followers.
Building an engaged email list lets you maintain a direct relationship with your customers, strengthening the bond between artist and fan.
Related Post – How Cakemail Can Increase Online Art Sales For Artists
Conclusion:
This article shows you how to set up online shops, write a product page and start selling on online selling platforms. We've also discussed the importance of SEO and social media marketing in driving traffic to your sales page. Finally, we've highlighted the benefits of collecting email addresses from customers and fans. You'll be well on your way to a successful online art business by taking these steps. Now you can start selling products online and build a successful eCommerce business.
Related Posts:
Tips For eCommerce Photography For Crafters
Best Shopify Print-on-Demand Sites
16 Best Artist Website Builders
Research Your Online Art Market To Boost Sales
Best Artist Website Platform for Selling Art
Where To Sell Handmade Crafts Locally