Are you an artist looking to jump into the art world, of selling your work online? It can be daunting to navigate all the steps, from pricing your paintings to building a following. But it doesn't have to be.
In this blog post, we will walk through 10 easy steps that you can use as a roadmap to start earning money and turning your painting passion into profit. Learn how to price and sell prints, market your artwork in ways that speak directly to potential customers, connect with them emotionally, establish yourself as an expert in the industry, and take advantage of new creative opportunities.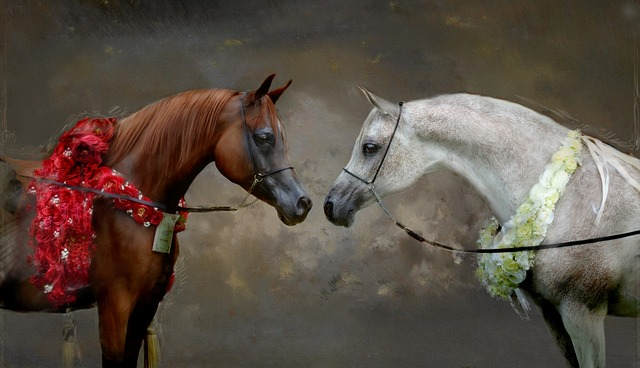 Disclaimer: This post may contain affiliate links. If you make a purchase by clicking on an affiliate link, Nevue Fine Art Marketing may earn an affiliate commission at no additional cost to you. Affiliate relationships include, but are not limited to, Bluehost, Tailwind, Skimlinks, SareASale and StudioPress. To learn more visit Affiliate Link Disclosure Policy
Determine Your Target Market
To run a successful business, it is essential to determine your target market and understand their needs and desires. By doing so, you can tailor your products or services to meet their specific requirements, thereby increasing the likelihood of customer satisfaction and loyalty.
You can use various methods such as surveys, focus groups, and data analysis to accomplish this task. Collecting and analyzing demographic and psychographic information can give you insights into their purchasing behaviors, lifestyle choices, and values. With this knowledge, you can create targeted marketing campaigns that resonate with your intended audience and solidify their loyalty to your brand. Understanding your target market is key to success in the art industry or any business venture and is the first step you take when starting an art business.
How To Write Targeted Marketing Campaigns That Sell Art Online
Know your audience
The first step to writing a targeted marketing campaign is to know your audience. Who are you trying to reach with your campaign? What are their needs and wants? What are their demographics? Once you understand your target market, you can craft a campaign that will resonate with them.
Write compelling copy
Your marketing campaign will only be as successful as the copy that it contains. Your copy should be clear, concise, and persuasive. It should also be targeted to your specific audience. Use strong words that evoke emotion, and include a call to action that compels your readers to take action.
Select the right channels
Not all marketing channels are created equal. Some channels will be more effective than others at reaching art buyers. Select the most effective media to get your target market and focus your efforts there.
Create attractive visuals
People are visual creatures and will often respond better to visuals than they will to text alone. Include attractive visuals in your marketing campaign that accurately represent your brand and product. These visuals should be high-quality and eye-catching to capture attention.
Monitor and adjust as needed
Once you have launched your marketing campaign, monitoring its performance and adjusting as needed is essential. Keep an eye on your metrics and make changes to improve the effectiveness of your campaign over time.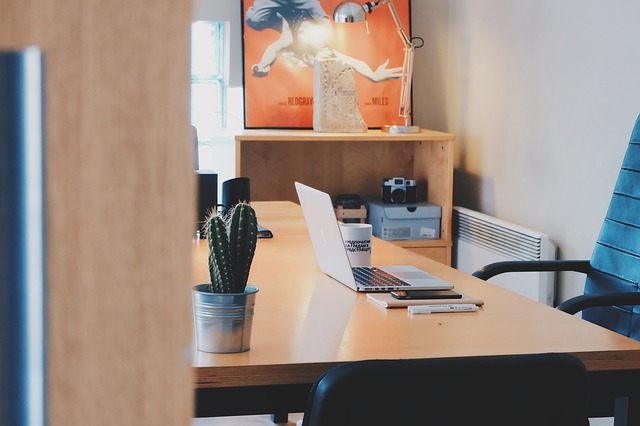 Selling Art Online Is A Business
For artists, the traditional method of selling art through galleries has shifted to the online marketplace. The rise of online art and sales channels has led many artists to treat their art sales as a business. Artists must understand that selling art online requires just as much effort and attention as managing a physical store. By treating their art sales like a business, artists will gain better visibility and develop a framework that helps them create a brand, establish a relationship with art lovers, and efficiently manage their sales and inventories. Furthermore, taking a business approach ensures that artists' art reaches the right people at the right time and sets the correct prices, both helpful in generating a profitable income. Therefore, artists must think beyond their finished work and strive tirelessly to achieve their business goals.
Write Business Goals
Define your business goals
The first step in writing business goals for independent artists who wish to sell original artwork is defining what you want to achieve with your art career. What are your long-term and short-term goals own art business? What do you hope to accomplish in the next year, five or ten years? Once you have a clear idea of your goals, you can write them down.
Set realistic goals
It is important to set realistic goals for your art business. If you want to make a living from your art, be realistic about the income you can expect to earn. Don't set unrealistic sales goals that will be impossible to reach. Instead, focus on setting achievable goals to help you move closer to your long-term objectives.
Make a plan
Once you have defined your business goals, it is essential to make a plan for how you will achieve them. What steps do you need to take to reach your desired outcome? What resources do you need? Who can help you achieve your goals? Answering these questions will help you create a road map for success.
Take action
After you have created a plan, it is time to take action and start working towards your goals. Set aside time each day or week to work on your art business. Follow your plan, and don't give up if you encounter setbacks. Remember, Rome wasn't built in a day.
Measure your progress.
As you achieve your business goals, measuring your progress is important. This will help you stay on track and adjust your plan if necessary. Keep track of metrics such as sales, website traffic, and social media engagement to gauge how well you are doing.
Celebrate your successes
Last but not least, don't forget to celebrate your successes! Even small milestones are worth celebrating when running an independent, custom art, business. Take the time to enjoy your accomplishments and pat yourself on the back for a job well done.
Decide What Types Of Products You Will Sell On Your Online Art Store
Once you have written business goals and created a plan for achieving them, you must decide what products you will offer on your online art store. Think about the type of art you create and what kind of products would be attractive to customers. Do you want to focus on selling original artwork or art prints? Can you offer unique items, such as custom-made products or limited editions? What about items that complement your artwork, such as books, prints, greeting cards, and stationery? Consider the art you create and what will best showcase it. Once you know what products to offer, you can create them for your online art gallery.
Develop A Promotion Plan To Increase Exposure
Now that you have decided what types of products to sell on your online store, it is time to develop a promotion plan for increasing exposure and driving more sales. Promoting your artwork can be done using both online and offline strategies. For example, consider setting up an email list with Cakemail and creating a social media presence for your art business. You can also participate in local art fairs and collaborate with other artists to gain visibility. Finally, don't forget traditional marketing methods such as display advertising, press releases, and word-of-mouth recommendations. You can maximize your reach and increase sales by combining online and offline tactics.
Select a pricing structure that works best for you and your goals
Choosing the proper pricing structure for your business can be a daunting task. There are numerous factors to consider, such as your overall goals and objectives, customer demand, and your bottom line. Understanding that the pricing method you select will significantly impact your revenue and profitability is crucial. The available options include cost-plus, value-based, and competition-based pricing. As you choose, consider the value your product or service brings to the market and its uniqueness. Whichever pricing model you select, ensure it aligns with your business goals, satisfies your customers, and generates the required profits. Choosing the best pricing structure for your business requires careful thought, but the right approach can be a game-changer that sets you apart from the competition.
Create an online portfolio of your work to showcase your talents
In today's digital age, having an online presence to showcase your talents is crucial. One of the most effective ways to do this is by creating an online portfolio of your work. It allows potential employers or clients to see the quality of your work and demonstrates your creativity and skills in the digital world. Your portfolio is a collection of your work and a reflection of yourself as a professional. It's essential to carefully curate your portfolio and keep it up-to-date to showcase your latest and best work. An online portfolio is also an excellent opportunity to highlight your strengths, share your story, and stand out. So why wait? Start building your online portfolio today and put your talents on display for the world to see.
If you plan on selling your art online, you will need a website that accepts payments and manages orders.
Designing and setting up a website is no small feat. It requires in-depth knowledge of the web and much effort, mainly if you sell art online. When creating a website for your online art store, there are specific considerations to remember. Your website should be easy to navigate, with clear calls to action and product links. Choose a website platform that is reliable, secure, and supports payment processing methods.
Additionally, ensuring customers feel safe when purchasing on the site would be best. Invest in quality hosting services and use measures like SSL encryption to protect customer data. Finally, consider adding features such as product reviews, customer service chat, and a newsletter sign-up to enhance the user experience. With this in mind, you can create an online art store that is secure and engaging for customers.
If this seems intimidating, you can use a provider like Art Storefronts to build a professional artist website. What separates Art Storefronts and other third-party website builders is that the team at Art Storefronts is there with you the entire time. Not only will they build you a website where you can sell original art and prints on merchandise, but they will provide you with a marketing team that provides you with a step-by-step guide on how to market your art business.
Other online platforms like Saatchi Art or Fine Art America are available, but those sites do not offer marketing materials to help you build an audience.
Promote Your Own Art
In today's digital age, promoting your work through social media and email campaigns is crucial to building your brand and expanding your audience. With the vast number of people using these platforms, you can connect with potential clients and customers worldwide. By crafting engaging and informative content highlighting your expertise and showcasing your work, you can create a powerful presence that attracts new followers and builds trust with your existing audience, which will help you to sell your art from your own online store. Whether you're a freelancer, small business owner, or creative professional, leveraging the power of social media and email campaigns can help you reach your goals and achieve tremendous success. So why wait? Start crafting your strategy today and take your work to new heights!
Reach Out To Potential Buyers Through Blogs, Forums, And Networks
In today's highly competitive business world, getting the attention of potential buyers is challenging. However, as technology advances, so do the opportunities for businesses to reach out to potential buyers. One way to do this is by leveraging the power of blogs, forums, and networks. These platforms provide an excellent opportunity to engage with your audience and establish yourself as an authority in your field. By sharing valuable information, responding to queries, and participating in discussions, you can demonstrate your expertise and build trust among your audience. This, in turn, can lead to increased traffic to your website, more conversions, and, ultimately, higher revenue for your business. So, use these powerful tools to expand your reach and connect with potential buyers meaningfully.
Offer Discounts
In today's competitive marketplace, businesses constantly seek ways to attract new customers. One proven strategy is offering discounts or other incentives that make purchasing easier for potential customers. Whether it's a percentage off the total price, free shipping, a gift, or a special promotion, offering an incentive is a powerful way to motivate consumers to take action. By providing these types of offers, businesses can effectively attract customers who are on the fence about making a purchase and make them feel valued and appreciated. If you want to increase your sales at a craft fair or your own online shop and attract new customers, consider offering discounts or other incentives to make it easier for potential customers to purchase from you.
Conclusion:
Taking the time to research, learn how to sell your art, and understand your target market, carefully selecting a price structure, showcasing your work through an online portfolio or gallery representation, marketing your paintings through social media and email campaigns, using potential buyers as leverage through blogs, forums, and networks, and offering discounts or incentives to facilitate sales are all key steps in ensuring success in selling art online. With some dedication and know-how, you can turn your art into a successful business venture. Although the process of pricing artwork is complex and requires thoughtfulness, by following the above tips, you can be well on your way to achieving success. It might even start a stream of passive income that will bring much joy to both you as an artist and your customers.
Related Posts:
How to Make Money Selling Your Art Online
Benefits of Using Social Media for Artists
How To Write An Artist Marketing Plan That Works
How To Create An Effective Art Marketing Plan
How To Turn Visitors Into Buyers With A Cakemail Email Newsletter