Last Updated on
Are you ready to start selling your artwork online or are you trying to take your art business to the next level? If you are you will have to learn how to develop a successful art business so you can build an online presence. I have created a course that will help you to build a successful art business step-by-step. I cover everything I did to build a blog that receives over 100,000 page views a month.
How To Run A Successful Art Blog
My story begins in 2002. During that time, I was a guitar instructor with over 70 students a week and I was performing at local clubs on an average of 3-4 times a week.
Prior to that, I was a manager of a retail department. Business came easily to me. If I were to guess it was because I grew up watching my father and grandfather own their own businesses.
When I became self-employed teaching guitar lessons and performing I knew that I had to market and promote myself. I knew that the better I became at marketing myself the more jobs I would land.
As time went on the economy crashed and I lost 50% of my students because families could not afford the expense. It was a tough time for everyone.
I knew that I would have to look into finding other incomes sources to be able to pay my bills and live the lifestyle I was used to living.
I decided to start selling my artwork online. I have been a graphite artist all of my life, but I never sold my work. I thought it would be a good idea to give it a try so I could supplement my income.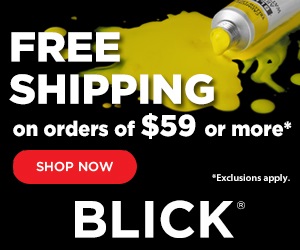 I lived in a small town and I was not familiar with selling art at craft shows and I didn't have the spare time to invest in that.
Someone suggested selling my art on eBay. I looked into it and decided to give it a try. I had nothing to lose.
I spent a couple of months drawing and when I was ready to start posting my work on eBay I realized I had no way of taking images of my art.
Smartphones didn't exist at the time, so I purchased a digital camera just to find out that the photographs did not pick up the soft values of my art. There was no way someone would purchase my drawings based on the images I had.
I was discouraged but I didn't give up. I decided to learn how to paint. After a couple of months, I had some paintings I was going to try to sell and I was happy to find out that the camera I purchase took quality photos of my paintings.
The rest is history, in about 2 years I was generating 6 figures a year just from selling commissioned paintings online.
Needless to say, I was very happy with the success I was making but I was not passionate about what I was doing. Painting was more like work for me. My true passion was drawing.
About 4 years ago I looked into different ways to take images of my drawings and stumbled on scanners.
I was so excited to find out that it worked so I decided to rebrand my business and start from scratch.
The problem I faced was I did not know much about the changes that were occurring with digital marketing.
What I already had was working so all I had to do was maintain it.
Looking back, I should have kept that business and branched off to a different medium, but I didn't. I just gave up the other business and started from scratch. (Lesson learned)
I started the graphite business by doing some of the strategies I was using over 16 years ago but I was not going anywhere. So I decided to learn everything I could about the new way to market businesses online. If I didn't take the time to learn the new strategies my business would fail. I had no choice but to change with the times.
It did not take me long to figure out that I had to start a content marketing strategy (blogging).
This news was quite discouraging. Writing did not come easily to me at all.
I was good at business, math, and music. Writing was more painful and less enjoyable than going to the dentist to have a tooth pulled.
But I knew that if I wanted to succeed I had to learn how to write.
For two years I studied, researched and wrote blog posts every day.
Today I have a successful graphite art and wood burning art business thanks to this blog Nevue Fine Art Marketing.
Not only do I sell my art from this website, but I am also helping artists around the world to learn how to start, grow and monetize an online art business.
There has been a lot of changes over the past 16 years, but one thing has stayed consistent. I am making a living doing something I love to do and that is creating art and helping others live their dreams.
How To Run A Successful Art Blog Step By Step Strategies
I have spent over a year to develop a course that is a daily step-by-step guide to help you build your artist blog faster.
It covers everything I have learned about building a successful art blog.
Click the link below to start building your successful art blog today so you can start selling more art.
Content Marketing For Artist Course
You will be able to access the course at your convenience and new material will be added periodically.
This will be the only content marketing course you will ever need.
Content Marketing crucial for all businesses to be noticed on the overpopulated web.
This course is for the artist who wants to grow a strong online art business and who are new to content marketing. If you are ready to take your business to the next level and want to be found on the internet, this course is for you. Learn how content marketing will help you to attract your target audience and learn basic and easy to implement content writing strategies that will make your audience wanting more.
Content Marketing For Artists Course What You Will Get
Introduction
28 Day Blogging Challenge for Visual Artists eBook
Module 1 Content Marketing Basics
21 page downloadable PDF Content Marketing Basics
About Content Marketing – video
Business and Storytelling – video
Content Marketing – video
Art Blog Checkoff List – video
Module 2 Content Marketing Fundamentals
Setting Goals – PDF
Artist Blog Vission Statment – PDF
Schedule Time to Write – video
Blog Post Structure – video
Unique Writer's Voice – video
Blogging Platforms – video
Module 3
28 Day Blogging Challenge
Day 1 Vision and Goals – Video
Day 2 Create a List Post – Video
Day 3 Research Your Niche – Video
Day 4 Promote Your Blog Post – Video
Day 5 Comment on Blog Posts – Video
Day 6 Showcase Your Art on a Blog Post – Video
Day 7 How to Write an Outbound Link Post Video
Day 8 Choose One Social Media Platform – Video
Day 9 How to Create a Social Media Calendar – Video
Day 10 How to Write a Review Post Part 1 – Video
Day 11 How to Write a Review Post Part 2 – Video
Day 12 How to Brainstorm Post Ideas for Art Blogs – Video
Day 13 How to Create a Blog Editorial Calendar – Video
Day 14 How to Monitor Your Niche – Video
Day 15 Revise Your Top Blog Pages – Video
Day 16 Write an Instructional Post – Video
Day 17 Create Headlines That Attract Readers – Video
Day 18 Keyword Research Introduction – Video
Day 19 Write a FAQ Page – Video
Day 20 Solve a Readers Problem – Video
Day 21 Email Marketing – Video
Day 22 Call-to-Action Strategy – Video
Day 23 Revise an Old Post – Video
Day 24 Analyze Other Blogs – Video
Day 25 SEO Basics – Video
Day 27 Google Analytics Basics – Video
Day 28 Schedule Next Months Blogs – Video
Module 4
Content Marketing Strategies
What Are Website Backlinks and How to Build Them – Video
Content Marketing Basics – Video
You will get all of this for only $19.95
Just the eBook The 28 Day Blogging Challenge For Visual Artists sells for $14.95.
For $5.00 more dollars you will also receive 30 videos.
OVER 1,000 ARTISTS HAVE STARTED THEIR BLOGGING JOURNEY
Click Here To Start Your Course Today
Best wishes for your success and do not forget to sign up for my newsletter so you can keep up-to-date with whats going on with digital marketing.
The Complete Blogger Template Toolkit 
OVER 450+ Templates You Need to Quickly Create Stunning, Jump-Off-The-Screen Image to Grow Your Blog-- Without Having to Learn Design!