Would you like to know how well your art blog posts are optimized for the search engines? In this post, you will discover how to review Yoast Analysis on art blog posts in WordPress so each post will be optimized for SEO.
Disclaimer: This post may contain affiliate links. If you make a purchase by clicking on an affiliate link, Nevue Fine Art Marketing may earn an affiliate commission at no additional cost to you. Affiliate relationships include, but are not limited to, Bluehost, Tailwind, Skimlinks, SareASale and StudioPress. To learn more visit Affiliate Link Disclosure Policy
How To Review Yoast Analysis
You will need to focus on more than just optimizing your site for search results. Site speed, keywords, image size, inbound links, outbound links and the quality of the content also play an important role in higher search rankings.
Before you start to concentrate on optimizing your posts for search, make sure that your art blog is optimized. My WordPress SEO Basics goes over everything you will need to know and do to optimize your site for SEO.
After you have your site optimized for the search engines you will want to focus on optimizing every post you publish. Lucky for us the Yoast SEO plugin makes this task easy.
Review Yoast Analysis For Content Creation
The Yoast SEO plugin has many powerful features but there is one section you will be utilizing on a regular basis.
You will find the Yoast Analysis at the bottom of your WordPress editor.
Here you will be able to control these four different parts of your content:
Readability
Page Analysis
Social
Advanced
Today we are only going to be focusing on the written content of your post.
Yoast On-Page Optimization
In the first section, you will be able to make important changes to the meta tag, SEO title, focuses keyword, and cornerstone content. These changes will influence how search engines rank your posts.
Snippet Preview
The snippet preview allows you to see how your page will appear in the search results. You will also have the option to edit the title, meta description and slug of your post.
To make changes click Edit Snippet.
You can also click on the mobile and desktop icons to view what your post will look like on each device.
SEO Title
This is where you can set a different title for your blog post to be displayed in the search results. This feature works well if your title is too long. Be cautious when you are using this feature because the title tag carries a lot of weight for search rankings.
Meta Description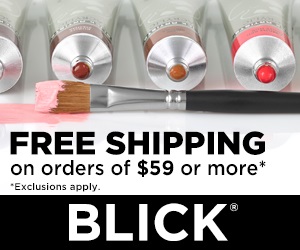 The meta description is the text that is underneath the URL in the search results.
It is a good practice to write a custom description that explains what the content is about as well as including keywords you would like the post to be indexed for.
Most people read this information prior to clicking on the link. The description should be enticing.
Focus Keyword
The focus keyword is a word or phrase that will best describe your content. These are the words you will be hoping to rank for in the search engines.
Cornerstone Content
There is a checkbox for cornerstone content under the focus keyword. Check this box if the post best describes what your site is about.
Yoast Page Analysis
After you have written your content, a title and focus keywords, the Yoast plugin will grade how well you did.
Here you will find valuable information about:
Keyword density
Stop words
The Slug
The SEO Title
Inbound links
Outbound links
How much text is in the post
Meta description
Subheadings
URL
Images
If the keyword was used in a different post
You can also see your overall score in the Publish box at the top right of your WordPress editor.
Google Prmotes Quality Content
All of the information discussed above is very useful for an SEO standpoint. However, keep in mind that you are writing content for your readers, not Google's algorithm.
Yoast's Analysis helps you to communicate to Google what your content is about but you want to make sure that your readers can understand the text you are writing. If people click off of your post quickly, Google will take notice and start to lower your page rankings.
Google's mission is to provide the best content to its users.
Readability
The last thing I would like to talk about is Yoast's Readability section.
The readability feature shows you how easily your content can be consumed by your audience.
This section grades the:
Subheadings
Transition words
 Copy Score
Length of the paragraphs
Length of the sentences
Passive voice
Conclusion:
Content marketing is more important than ever for marketers.
How do successful artists sell their artwork online? They sell art by blogging and writing quality content that is optimized for search engines and valuable for their readers.
The Yoast SEO plugin will only help you if you take the time to review what it is telling you.
You might also be interested in:
28 Day Blogging Challenge for Visual Artists
Are you ready to start building an online presence?
Available on Amazon or Download your copy today.
The Productive Artist How to Live Your Dreams
The right mindset and time management skills are essential for any business. These topics are often not talked about but are key elements for your success. You will learn how to have a winning mindset and time management skills necessary for operating a successful art business.
Available at Amazon or Download your copy today.
Get More Done in Less Time The Part-time Artist
Proven strategies that will help you to get more work done in less time so you can sell more art and earn more money.
Available at Amazon or Download your copy today.
Did you enjoy this article? Don't forget to sign up for my free weekly newsletter.
You can also join me on:
Learn how to start, grow and monetize your online art business.
Art Business Planners