When starting in the art world, it can be tempting to leave promotion and self-marketing to a gallery or agent. However, in today's digital age, an artist who wants to sell their work needs to take an active role in promoting themselves. This means creating a solid online presence through platforms like Instagram and a personal website, attending events and reaching out to potential clients, and networking with fellow artists or industry professionals.
In addition to increasing visibility, promoting oneself also shows potential buyers that you are confident and dedicated to your career as an artist. Taking control of one's promotion also allows an artist to maintain brand consistency and effectively communicate their unique vision and style. As a whole, self-promotion is vital for any successful artist looking to sell their work.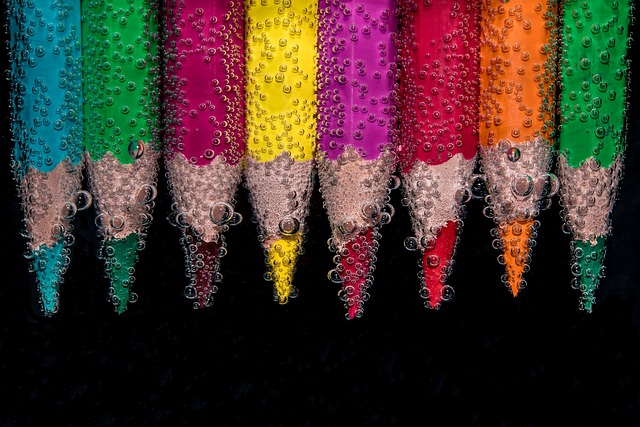 Disclaimer: This post may contain affiliate links. If you make a purchase by clicking on an affiliate link, Nevue Fine Art Marketing may earn an affiliate commission at no additional cost to you. Affiliate relationships include, but are not limited to, Bluehost, Tailwind, Skimlinks, SareASale and StudioPress. To learn more visit Affiliate Link Disclosure Policy
Establish A Social Media Presence
A solid social media presence can help increase visibility and attract potential buyers and art lovers.
First, set up dedicated accounts for your artwork on platforms such as Instagram, Twitter, and Facebook.
Ensure a consistent handle and professional profile picture across all platforms. Then, start sharing content that showcases your work in the best light – high-quality photos or videos of finished pieces, glimpses into your artistic process, or even time-lapse videos of creating a piece.
In addition to posting regularly, engage with other artists and art-related accounts by liking and commenting on their content.
Connect with art enthusiasts by responding to comments and messages promptly, and offer special deals or promotions through social media.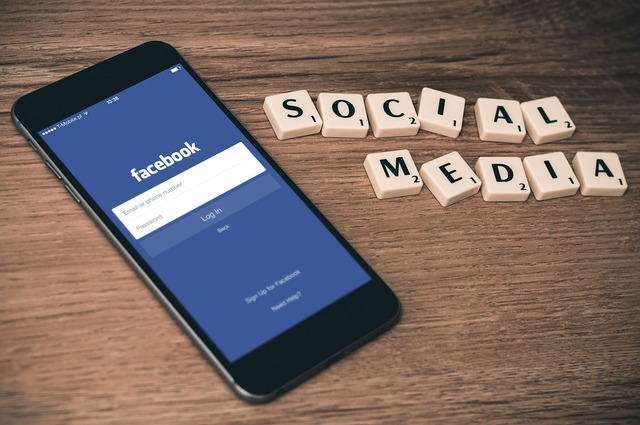 How To Brand Yourself On Multiple Social Media Platforms
When promoting your art online, having a solid brand is critical.
But how do you effectively carry that brand across multiple social media platforms?
The first step is to define and communicate what makes your business unique. Consider creating a mission statement or a tagline that captures the essence of your brand.
Next, create a visual identity by choosing colors, fonts, and graphics that align with your brand message. When creating content, ensure that each post fits within this overall aesthetic while also catering to the specific platform it's being posted on (for example, visually-focused platforms like Instagram vs. more text-heavy ones like Twitter).
Finally, engage with your audience by responding to comments or messages and interacting with other accounts in your industry.
Best Times To Post On Instagram, Facebook, and Twitter
When it comes to social media marketing, timing is everything. Each platform has its unique user base, and when you post can significantly impact the reach and engagement of your content.
So when should you hit that publish button?
Instagram tends to have the highest level of engagement between 2-3 PM, while a Facebook page sees more activity during the mid-week evenings and weekends. On the other hand, Twitter experiences a steady stream of activity throughout the day, with peak times being 12-3 PM and 5-6 PM.
Of course, these time frames may vary based on your specific audience and industry, so it's essential to analyze your insights and experiment with different posting times regularly.
Create A Website Or Blog
A website or blog can significantly expand your audience and make it easier for potential buyers, galleries, and other industry professionals to view and evaluate your work. It also allows you to showcase a broader range of pieces, as physical exhibitions and portfolios have limited space.
Additionally, by regularly updating your website or blog with new artwork, recent projects, and events where your work will be featured, you can keep followers engaged and offer them a more dynamic look into your artistic process.
In today's digital age, having a solid online presence is crucial for artists looking to build their art business and attract new opportunities. Setting up a website or blog is a simple yet effective way to showcase your talent and make vital connections in the art world.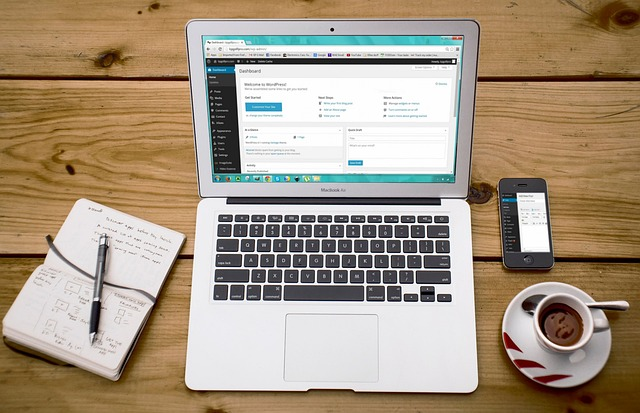 Best Website Builders
For artists looking to set up their own art websites, the options for website builders can be overwhelming. However, some stand out for their ease of use and features specifically geared toward creative professionals.
Squarespace offers elegant, professional designs perfect for graphic designers and photographers.
Related Post – Best Squarespace Templates For Art Websites
Weebly offers an intuitive drag-and-drop interface with robust e-commerce features, making it an excellent choice for artists selling their work online.
Ultimately, the best art website builder will depend on each individual's needs and technical abilities, but these three boast a strong reputation among artists.
Related Post – 16 Best Artist Website Builders
How To Write Blogs That Drive Traffic
The key to driving traffic to your blog is providing valuable content that people want to read. Think about what your readers might be searching for, and always ensure that your titles and descriptions accurately reflect the content of your posts.
Related Post –5 Proven Ways To Boost Your Artist Blog Traffic
Another crucial aspect is search engine optimization (SEO). Ensure to incorporate relevant keywords throughout your posts and use descriptive alt-text for any images.
Related Post – SEO Tips For Artists
Building backlinks from other websites can also improve your search rankings and drive more traffic to your blog.
Related Post – What Are Website Backlinks And How To Build Them
Finally, don't forget the power of promoting your posts through social media channels and email newsletters.
Related Post – How Cakemail Can Increase Online Art Sales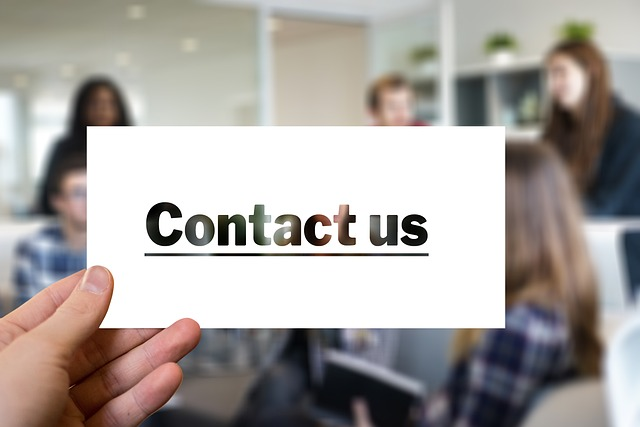 Make Business Cards And Other Marketing Materials
As an emerging artist, your artwork is likely your greatest passion and focus. However, it is also important to remember that you are running a business.
A critical aspect of any successful art business is marketing, and one easy and affordable way to do this is through business cards, postcards, and other promotional materials.
These materials allow you to effectively share contact information with potential clients or collaborators and serve as a visual representation of your brand. By creating professional and cohesive marketing materials, you can establish trust and credibility in the eyes of those interested in purchasing your artwork or hiring you for freelance work. In addition, having physical copies of your marketing materials allows you to distribute them efficiently at events or meetings, providing another opportunity for networking and exposure.
Where To Purchase Business Cards Online
Are you need new business cards but don't have time to go to a physical store? Luckily, there are plenty of options for purchasing them online.
Vistaprint offers customizable designs and a variety of finishes, as well as the option to upload your own design.
For luxury options, check out Moo, which offers premium paper stocks and special features like gold foil stamping.
GotPrint is a budget-friendly choice with competitive pricing and quick turnaround times.
Don't forget to check for deals and discounts before purchasing – many sites offer sales or promo codes for first-time customers. No matter your needs, there's an online option to find the perfect business card.
Related Post – The Benefits Of Postcard Prints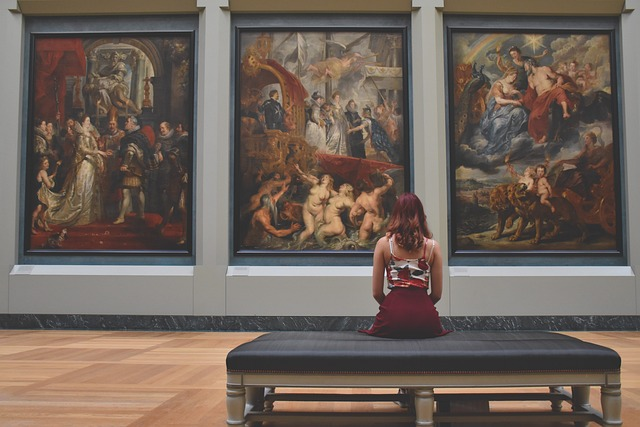 Exhibit Work In Local Art Galleries, Art Exhibitions, And Art Competitions
As artists, it can be tempting to focus solely on creating our own work and worrying about personal success. However, it is also essential to actively engage with the local fine arts community through exhibitions, galleries, and competitions.
Not only does this give you a chance to network and connect with other artists and potential buyers, but it also allows us to showcase our work to a broader audience and receive critical feedback. This feedback can be invaluable in helping us improve and grow as artists and can also provide validation that our work is meaningful and impactful.
Additionally, participating in local exhibits adds diversity to the art community and helps support the overall artistic culture of our location.
How To Join Art Competitions
First, it's essential to research what types of competitions are available in your area or online. Many have specific guidelines and categories, so make sure your artwork fits those criteria before submitting. It's also helpful to read past winners or judges' remarks to get an idea of the pieces they typically choose.
When submitting your work, follow all instructions and consider including an artist statement showcasing your piece's concept and techniques. And finally, don't be discouraged if you don't win every competition you enter – use any feedback received to continue honing your skills and perfecting your work for future submissions.
Related Post – An Introduction to Art Competitions: Winning Strategies and Tips for Artists
Network With Other Artists And Art Professionals
Collaboration and networking are invaluable tools for any artist. Building connections with fellow artists can lead to opportunities for joint exhibitions and projects and exchanging advice and feedback.
Networking with art professionals, such as gallery owners or curators, can also open doors for potential representation or shows. But networking doesn't have to be all business; connections with other artists can lead to valuable friendships and support systems within the often competitive world of art.
Related Post – 9 Networking For Artists Strategies
Conclusion:
There are many different ways for artists to promote themselves, and it often depends on the type of artist they are. Standard methods include establishing a social media presence, creating a website or blog, making business cards and other marketing materials, exhibiting work in local galleries and art shows, join artist organizations, selling artwork online, and networking with other artists and fine art professionals. The objective of artist promotion is to get their art noticed by art collectors.
Related Posts:
Social Media For Artists – What Platform Is Best
Essential Artist Networking Tips For Creative People
Artist Social Media Strategy: Strategies That Work