When selling handmade goods like vinyl crafts, it can be challenging to determine precisely how much to charge for your products. However, pricing your crafts correctly is essential for running a successful and profitable craft business.
One way to come up with prices is by factoring in the cost of materials, the time spent creating the item, and any associated expenses, such as packaging and shipping fees. In addition, staying conscious of market trends and competitors' prices can help inform your own pricing strategy.
It may also be helpful to experiment with different price points to see what customers are willing to pay. Ultimately, setting reasonable prices allows you not only to cover your costs and make a profit but also to attract more customers and establish yourself as a professional crafter.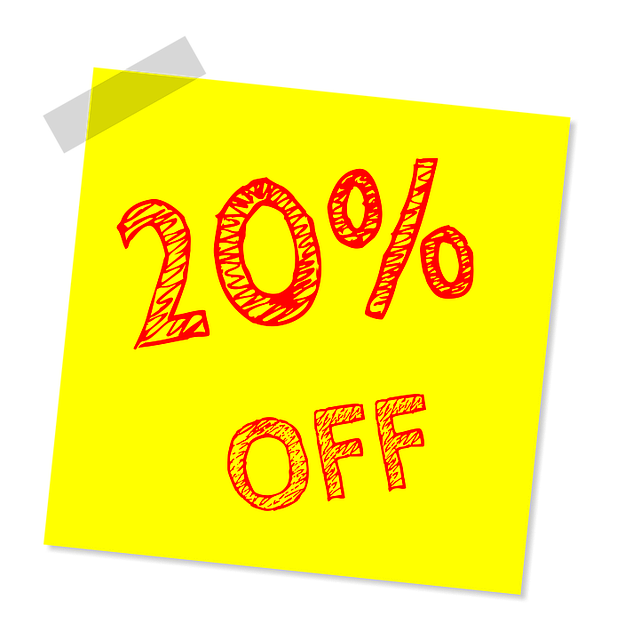 Disclaimer: This post may contain affiliate links. If you make a purchase by clicking on an affiliate link, Nevue Fine Art Marketing may earn an affiliate commission at no additional cost to you. Affiliate relationships include, but are not limited to, Bluehost, Tailwind, Skimlinks, SareASale and StudioPress. To learn more visit Affiliate Link Disclosure Policy
Challenges Crafters Face When Determining A Selling Price
Crafting can be a fulfilling hobby, but it can also be a challenging business. One of the problems crafters face when selling handmade products is accurately pricing their items. It can be challenging to balance the cost of materials and the time spent creating the product with what customers are willing to pay. In addition, there is often a wide range in prices for similar products, making it difficult to determine an appropriate price point.
Further complicating matters is that many crafters undervalue their labor and struggle to charge enough for their products. However, setting fair prices not only helps to cover the costs of crafting materials, marketing costs, shipping costs, and time but also sends a message about the value and quality of the handmade product. As a result, correctly pricing handmade goods can ultimately lead to tremendous success for crafters in the long run.
What Are Vinyl Crafts
Vinyl crafts refer to any type of creative project or decoration made with vinyl material. This material can come in sheets or rolls and is often used for heat transfer projects, decals, and stencils. It can also be used for artistic endeavors such as fabric printing and custom apparel designs.
Vinyl is popular among crafters and small business owners thanks to its flexibility and durability. In addition to being easy to cut with machines or simple scissors, vinyl is waterproof and fade-resistant, making it an excellent option for outdoor signage and decorative accents.
Decide On The Price Point You Want To Sell Your Vinyl Crafts At
As a crafter, setting a price point for your handmade products can be difficult. While it's important to consider the time and materials used in creating the item, it's also essential to consider the value of your work and the market demand for your product.
Setting too low of a price can devalue your work and make it harder for you to turn a profit while setting too high of a price can prevent potential customers from purchasing.
It's important to do thorough market research and set a price that reflects both the value of your craftsmanship and what customers are willing to pay. In addition, consistently maintaining your chosen price point helps to establish trust and credibility with customers.
By carefully determining and sticking to a price point, crafters can increase their chances for financial success and build long-term customer relationships.
Research What Other Vinyl Crafters Are Selling Their Products For
Crafters need to understand what the market will bear when setting a retail price for their products. One way to gather this information is to research what other crafters charge for similar items. This can be done online by searching for the product on websites such as Etsy or by joining crafting-related social media groups and seeing what prices are being discussed. In-person crafts fairs and markets provide an excellent opportunity to see how much similar items are selling for.
It's important to keep in mind, however, that many factors can influence pricing, such as overhead costs and hourly wage. Ultimately, crafters should price their products based on their costs and the value they provide to customers. Researching prices can be a helpful starting point in the pricing process.
Take Into Account The Cost Of Materials And Labor
When starting a crafting business, it's easy to get caught up in the excitement of creating and selling beautiful pieces. However, it's important also to consider the costs of materials and labor when determining to price for your products. If these expenses are not accounted for, you risk losing money or even going into debt with each sale.
It's important to keep track of how much each item costs to make, including materials, equipment usage, and time spent crafting. This information can help inform your pricing decisions and ensure that you're making a profit from each sale. It can also help with planning future purchases and budgeting for your business.
Taking the time to consider the business costs and labor may seem tedious, but it is necessary for running a successful crafting business.
Factor In Business Expenses
As a craft business owner, there are many expenses to consider when pricing your products. These include materials and supplies, marketing and advertising costs, website maintenance fees, and the cost of any necessary equipment or tools. It's also important to factor in the time and labor required to create each item and potential shipping or packaging expenses.
While it may be tempting to only focus on profits, failing to account for these expenses properly can have disastrous consequences for your business. Not only could it result in lost profits, but it could also lead to undervaluing your skills and products. Therefore, carefully considering all business expenses is essential to running a successful craft business.
Factor In Shipping Costs
When setting retail prices for your handmade crafts, it's important to consider the shipping cost. Not accounting for shipping can result in losing money on each sale, potentially affecting your profitability as a business. It also affects how competitive your prices appear to potential customers, who may choose to buy from another seller with more realistic shipping fees.
To accurately calculate your shipping costs, consider the weight and dimensions of your crafts and the distance they will be traveling. It's also a good idea to factor in any additional packaging materials necessary for safe arrival at the customer's doorstep. By appropriately factoring in shipping costs, you'll be able to set prices that cover your expenses and give customers a fair and competitive deal.
Use A Pricing Tool like Etsy's Pricing Calculator
The Etsy's craft pricing calculator is a tool that allows sellers to determine their listing and transaction fees quickly.
Simply enter the item's price, select applicable upgrades, and the calculator will display the total cost automatically. This feature can be accessed directly from the "Listings Manager" page on a seller's account.
In addition to calculating fees, the pricing calculator can help sellers determine a competitive price for their products by allowing them to search for similar items and view their listed prices. The Etsy pricing calculator can help sellers maximize their market profit potential by ensuring accurate and well-informed pricing decisions.
Good Craft Pricing Formula
Figuring out how to price your crafts can be a daunting task. One standard formula is to take the cost of materials plus the time spent creating the product and then add a profit margin for yourself. This can help ensure that you are not underselling your work, but it's important to remember that pricing is not just about covering costs.
The market value of your craft and the perception of its quality will also play a role in determining its price. Additionally, it's essential to factor in additional expenses such as shipping costs or subscription fees for online marketplaces.
Ultimately, there is no one-size-fits-all formula for pricing crafts – it's essential to research, consider your own needs and goals, and find what works best for you and your business.
Vinal Decal Pricing Tips
When pricing your vinyl decals, it's essential to take the time to research the market and figure out what price point will most effectively attract customers. You'll want to consider what kind of quality you're producing and which materials you're using. For example, does your decal last longer if it's made from high-performance vinyl? If so, you should adjust your prices accordingly. Additionally, research competitor pricing to ensure that you're getting a fair price for yourself, ensuring profitability while remaining competitive. Finally, don't forget all the other costs associated with offering such products, such as advertising and other overhead expenses. With a comprehensive approach and an understanding of customer needs, you can create effective pricing plans and successful brand loyalty around your vinyl decals.
Vinyl Sticker Pricing Tips
For the modern crafter, creating vinyl stickers is a great way to show off your art and share it with others. However, pricing these stickers can be confusing and overwhelming to figure out. With some research and creativity, you can devise a plan for setting the right price for your stickers. Consider the cost of production, including materials, time, and labor, and what's fair to charge compared to similar products. You should also think about trends in the industry and any promotions you may want to offer on top of your base rate. With creativity and care, you can develop a pricing system that works best for you as a craftprenuer!
Conclusion:
Pricing your crafts can be a daunting task. Still, by using a pricing formula and considering all applicable expenses, you can create prices that are both fair to customers and profitable for your business. The Etsy Pricing Calculator is a valuable tool for helping sellers determine their listing and transaction fees and understand what competitive prices look like. By taking the time to research and experiment with different pricing strategies, you can find a good starting point that works best for you and your craft business.
FAQ
How do I price my crafts to generate larger profits?
There is no one-size-fits-all answer to this question. You'll want to consider the cost of materials and labor, shipping costs, and other applicable expenses. Additionally, it's important to research what similar products are selling for and find a pricing strategy that works best for you and your business. Etsy's Pricing Calculator can be a helpful tool for determining fees and understanding competitive prices.
What if I don't factor in shipping costs when pricing my crafts?
You could lose money on each sale if you don't factor in shipping costs when pricing your crafts. Additionally, potential customers may be put off by the unrealistic shipping fees and choose to purchase from a different seller. By appropriately factoring in shipping costs, you'll be able to set prices that cover your expenses and give customers a fair and competitive deal.
I'm not sure if I'm making a profit from my crafts. How can I tell?
It's important to keep track of your expenses and revenue to make a profit on your crafts. You can use a simple spreadsheet to record your income and expenses or invest in accounting software specifically for small businesses. Regularly checking in on your finances will help you catch any potential problems early on and make necessary adjustments to your pricing or other business practices.
Related Posts:
How To Start Selling Vinyl Decals On Etsy
How To Price Your Artwork For Better Sales
Craft Calculator – How To Price Handmade Products
How You Can Increase Art Selling Prices