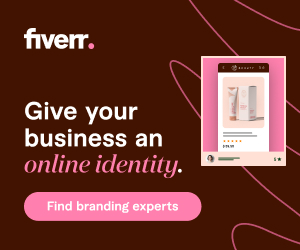 Disclaimer: This post may contain affiliate links. If you make a purchase by clicking on an affiliate link, Nevue Fine Art Marketing may earn an affiliate commission at no additional cost to you. Affiliate relationships include, but are not limited to, Bluehost, Tailwind, Skimlinks, SareASale and StudioPress. To learn more visit Affiliate Link Disclosure Policy
Art Pricing Guide For Creatives
One of the most complex tasks a rising artist faces when they are just starting to sell their art is learning how to price art. The price tag you stick on your artwork could be the main reason your art sells or doesn't sell.
Many emerging artists use their emotions when they are pricing their art.
Pricing artworks with emotions and not by studying the market is a recipe for disaster.
It is essential to put your emotions aside when you are pricing artwork.
The art market, how well known you are as an artist, the mediums you use, the size, and your art's quality dictates your price point, not your personal connection with the art.
The more you study the art market, the better prepared you will be when it is time to price your artwork.
If you would like to see your art sell and not collect dust in your studio, take the time to learn how to price art.
Starting an art business is difficult and requires researching different marketing strategies, including content marketing, email marketing, social media marketing, and pricing.
Be patent and learn everything you can about starting an art business, and soon, you will begin to see your business grow.
To read more about starting an online art business visit Sell Art Online Startup.
How to Price Art – Ultimate Art Price Guide
Many artists work hard to learn and enhance their craft with the dream of someday selling their artwork.
So many artists take art classes in college and soon realize after they have graduated, they do not know anything about marketing.
I believe that art marketing should be incorporated into art classes.
I advise all emerging artists who are interested in selling art to spend time studying and mastering art marketing while they are improving their artistic skills.
Do not just learn from artists. Learn from every successful business large and small.
Entrepreneurs are thriving for a reason. Study what they are doing and learn what strategies are working for them.
Your knowledge and skills for both creating and selling art should complement each other.
You want to work as hard on marketing your art as you do on enhancing your craft skills.
Here are some popular posts to help get you started with online art marketing:
Sell Art by Blogging – Reach Millions of People Online
What Is Your Art Worth
How much do you think your artwork is worth?
Many artists who are just starting to sell their art, price their work with their emotions.
When an artist feels emotionally attached to a particular piece, they will price the work higher.
They think that a specific piece is worth more because they have an emotional bond with it.
Sure, it is important to feel a connection with your artwork, but that connection should not define how much you are charging for your art.
Sometimes artists are not happy with a finished piece, so they price the work lower.
This is a mistake that you will not want to make, and it will only lower the value of your artwork.
Just because a piece did not come out the way you envisioned does not mean that others will not like it.
There have been many times when I was not thrilled with my final piece.
In fact, every time I start a new project, I strive to make it better than the last.
Everyone views art differently, and everyone has unique tastes.
To give you an example, I was at a local craft fair, and there were two pieces I was not fond of, so I didn't display them.
My wife advised me to put them on display, and I am happy that I did because both sold within minutes of me laying them on the table.
I was really shocked. I didn't think they were my best, but others thought differently.
The moral of this story is, don't price your art because of your thoughts, let the market dictate what your art is worth.
Who determines if your art is good or not? The art collector, the market.
If someone is willing to spend money on your art, it doesn't matter if you are happy with it or not.
All that matters is if the buyer is happy with the purchase.
Pricing with your emotions is a mistake you should avoid at all costs.
It is important to understand that inconsistency with your art prices will only harm your artist brand. All your work should be priced per their size not how much you personally like it.
It is important to recognize that inconsistency with art prices will only harm your artist brand and lower the value of your art business. All your work should be priced per their size, not how much you personally cherish it.
The collector determines the worth of your art, not you.
Your art is only worth what someone is willing to spend. Not a penny more.
Another obstacle artists have overcome is comparing their art with other artists who are at a different level.
Artists that have been selling art online for five or ten years have built a following.
Before you can start to compete with their prices, you will have to work hard to build the following and brand awareness.
You might think your work is as good or even better than the artists you are researching, and it might be, however people do not know you. People do not have a connection with you and your art yet. This takes time and a lot of hard work.
The harder you work at marketing your art and building brand awareness online the sooner you will be able to raise your prices.
There is a lot that goes into building a brand and it is going to take time to build your brand awareness online.
If you are new to marketing I recommend you taking the Brand Your Creative Business video course by Megan Auman.
How To Value Your Art
Pricing is not only about the quality of the art. The artist's reputation is also a large factor when it comes to the pricing of their artwork.
Your reputation, where you are located, and what medium you work with, need to be factored in when you are deciding how much you will be charging.
How well known are you as a local artist?
How well known are you as an artist online?
How many followers do you have on Facebook, Instagram, Twitter, and Pinterest?
How many people read your art blog posts?
How long have you been creating and selling your paintings and drawings?
How many pieces have you sold during your career?
To research the market prices online visit:
Another valuable tip is to attend local auctions, art fairs and a local gallery.
The truth is art collectors, the market, and how well-known the artist determines the value of art, not the artist.
Just because you price your art for $1,000 does not mean it is worth $1,000.
If a collector pays that amount, then yes, it is worth the amount you are asking.
If no one is willing to spend the amount you are asking, then your art is not worth that price.
The bottom line is the market and art collectors will determine how much your art is worth, not the artists.
You need to take your emotions out when it is time to price and sell your art. The only time you should be emotional about your work is when you are creating it.
When your art is finished it is time to take off the artist hat and put on the business hat.
I am going to go over some different formulas, tools, and how to research your market so you can price your art to sell.
How to Price Artwork for Beginners
It is problematic for young artists to put a price tag on their art. This might be one of the toughest things you will have to do when starting your art business.
Pricing art is not black and white. There are many variables that come into play for pricing art. You will want to be familiar with all of the variables.
If you want to make money being an artist you will need to do your homework.
To start, you will have to make a price list for all of the supplies you use for each piece you create.
The price of your art should never be lower than the costs of making the piece.
The main objective of your art business is to make a profit when selling work.
Let's go over different pricing formulas that will help you to price your artwork for a profit and turn potential buyers into loyal art collectors.
Art Pricing Basics
The basics are simple, your work has value and you deserve to be paid for your time and skills.
There is someone in the art world that would love to display what you have created in their home and are willing to pay a reasonable price for a particular piece.
Reasonable is the keyword.
You do not want to overprice your work or no one will buy it.
On the other hand, your skills and time are valuable so you do want to be paid what you're worth.
Pricing Art for the First Time
An easy way for you to start pricing your art is by following this simple formula.
Decide on an hourly rate you want to be paid.
Know the cost of materials
Know the cost of the expenses to sell the art.
Multiply your hourly rate by the amount of time it took to create the piece.
Add the cost of materials and other expenses.
The sum will be your price.
Here is an example:
Your hourly rate equals 20 dollars per hour.
It took you ten hours to create the piece.
20 x 10 = $200.00
The cost of materials and other expenses equal $75.00.
$200.00 + $75.00 = $275.00
You will charge $275.00 for the piece of art you have created.
The cost of materials will include canvas, paper, graphite, charcoal, paint, ink, frames, and so on.
Other expenses will include online and offline marketing, the cost of craft shows, or commission costs if you are hiring someone to help sell your art.
This is just a starting point for new artists who are starting to sell their art.
Artists at different levels will use different formulas for their pricing.
After you have your price, it is a good idea to check what the market value is for artwork that is the same size, experience, medium, and location.
After you have learned what the market is, adjust your pricing accordingly.
Overpricing or underpricing your artwork will affect your sales reflect on your artist brand.
Art Pricing Calculator
The Art Price Calculator makes calculating your art a breeze. If you are not good at math, this might be a helpful tool for you.
All you have to do is add some simple details and the art calculator will provide you with thousands of real-world examples.
You will receive an average price based on the specifics you specified.
This is a great tool for any artist selling art.
The Art Price Calculator can be purchased on Google Play for $1.99.
Art Price Calculator Features:
Art pricing data from millions of pieces, sampled from some of the most popular art selling websites
A clean and simple interface
Ability to filter by size, type (e.g. painting, photograph, illustration, etc.), style, subject, and more
Handy save feature – keep a record of your estimates and attach images if desired
Option to increase the amount of your art price estimates up to 200%
Support for multiple currencies, with exchange rates updated daily
Imperial and metric units
The Art Price Calculator has just come out with a newer and improved version that searches millions of real-world pieces from multiple websites with more filtering options like style, medium, and subject.
Also available for Andriod devices, iOS coming soon.
How To Price Art By Linear Inch
Here is a simple formula used by many artists for pricing their art.
(Square inches x your price) + Cost of materials + *Marketing Expenses
*If you are selling your art online you will want to include how much it costs you for operating an online business. Take a percentage of all the costs associated with operating and promoting an online business.
If you are selling your art at craft shows, add in the expenses associated with the show.
How much does it cost for a booth, business cards, etc?
Here is an example using this formula:
The first step is to multiply your drawing or paintings width by its length. This will give you the total size in square inches.
For example:
If your drawing is on an 8 x 10 Bristol board.
8 x 10 = 80
80 would the total size in square inches.
The next step is to multiply the square inches by your cost.
80 x your cost = $
Let's say that you charge $4.00 per square inch.
80 x $4.00 = $320.00
Add the total cost of materials and promoting.
Let's say the expenses add up to $50.00
$320.00 + $50.00 = $370.00
The price in this example would be $370.00.
How To Price Original Artwork
There are many factors that come into play when you are pricing original art.
Defining your market, knowing what you have to offer and researching other artists will help with your pricing strategy.
Define Your Market
Who is your target audience?
How old are they?
How much is their yearly household income?
Where do they live?
Are they male or female?
Are they in a relationship or single?
Where you sell your art will influence your pricing.
Do you sell locally, nationally or internationally?
The style of art and prices in your market are what you will want to focus on.
Knowing who your target audience is, including age, gender, marriage status, demographics, yearly household income, is essential for determining your asking price and developing an effective art marketing plan.
Related Posts:
What Style Of Art Do You Create
What sizes do you offer?
What mediums do you use?
What are the physical characteristics of your art?
How do you categorize your art? For example, is your art abstract, realism, etc?
Narrow down your niche.
For example, if you create realism paintings, what subjects do you paint?
Do you paint animals, humans or still life?
Defining your artistic style and narrowing down your niche will help you to develop a pricing strategy as well as help you to market to the right audience.
Identifying what subjects sell the best will also help you to decide how much you should charge for your artwork.
Best-Selling Painting Themes (Source: Felt Magnet)
Traditional landscapes
Local views
Modern or semi-abstract landscapes
Abstracts
Dogs
Figure studies (excluding nudes)
Seascapes, harbors, and beach scenes
Wildlife
Impressionistic landscapes
Nudes
How To Price Art By Researching Other Artists
The next step is to research other artists with the same style and skill level as you.
The easiest way is to go online and do a search. Bookmark all the artists that have similar accomplishments as you do.
A great place to start is Etsy for original art and Fine Art America for giclee prints.
I also use Keysearch and Semrush to help me find my competitors online.
Gather and log information such as:
How long they have been creating art
How long they have been selling art
Education and awards
Name recognition and brand awareness
Blog traffic
Social media shares
Social media followers
Take all the prices from the different artists you have found and come up with the average price for all of them.
This will give you a good idea of what people will be willing to pay for your work.
You could also visit local galleries and compare the prices of the artwork displayed in galleries that are similar to yours.
Another good idea is to research local artists. Find out what is selling for them and the price of their artwork. Learn where they are selling their work and tactics and strategies they are using for their marketing plan.
The more information you can gather the easier it will be for you to come up with a price range that will work for you.
Visit Your Local Craft Shows
It is a great idea to visit your local craft shows throughout your art career.
There are many benefits for artists to go to local craft shows. Besides building relationships and networking with other artists and being inspired by new art, you will learn what people are willing to pay for art.
Take notice of the prices of art that is similar to yours. You are looking for the same medium, size, subject and skill level.
If the prices range from $500.00, $750.00 and $900.00 and nothing sells except the $750.00 priced art, you know what people are looking for and are willing to spend.
Analyze several booths to get a more accurate study.
Competitive Prices
You might not like how it sounds, but you are competing against other artists. If you sell a piece of art, that is one less piece a fellow artist is selling.
The good news is that there are collectors for every artist. Artists are unique. Just like music. There millions of singers making a living from their music.
Why?
Because everyone has different tastes. So, when you are competing with another artist, you are not competing against them in a sporting event. You are just pricing your art competitively.
I have tried different strategies, and I have found that I get the best results when I price my art in the middle of the road. I will go on the higher side of the average, but my art will not be priced the highest.
The lowest price and the highest price always seems to turn off buyers.
Think about when you are going to buy a high-ticket item.
What happens when you see a very low price?
You probably think that there is something wrong with the quality. The words, "You get what you pay for", will ring in your head.
When you see the highest price, you say to yourself, "That is overpriced."
You will be more competitive pricing your art in the middle than you would under or overpricing your competition.
Like I mentioned earlier, Keysearch is an excellent tool for discovering who your competition is online.
How To Price Art Prints
Selling prints of your original artwork is one of the many ways you can increase your income.
Whether you are a full-time artist or a part-time artist, selling art prints can be a valuable asset for your art business.
For example, I sold one of my original graphite drawing two years ago for $700.00.
The amount of time it took me to complete the drawing was 40 hours.
The wages I made for this one drawing equals 17.5 an hour. This does not include the costs of creating the artwork.
I was able to increase the value of my time by offering prints of the drawing.
Over the past two years, I have sold 192 prints of the original drawing that was sold.
The profit for each print was $12. The total amount of revenue I earned from the prints equals $2,304.
The value of my time for that one drawing is now $75.10 per hour.
This is just one example of how selling prints of your original art will increase your time's value.
How do you decide what you are going to charge for your art prints?
This is a difficult question, and the prices will depend on:
How long you have been creating art
How long you have been selling art
Is your art available in Galleries
Do you sell your art online
Do you sell your art at craft shows
How well you build a brand for your art business
How effective is your art marketing strategies
How much does a print cost
I will outline some pricing strategies and break it down to the basics so you can have a better chance of pricing your artwork with confidence.
How To Price Fine Art Prints Know Your Objectives
Before you can develop a pricing strategy that will be worth your time, you need to have a clear understanding of what your objectives are.
What are your original paintings or drawings worth?
How much is your time worth?
How much would you like to make per week or month?
For example, if you would like to generate $400 a month and the profit you make from one print is $5.00, you would have to sell 80 copies per month.
On the other hand, if your profit for each print is $10 you will only need to sell 40 prints per month.
Your prints pricing will determine how many prints you will have to sell to reach your goals.
What would you like your hourly wages to be?
If you would like to make $20 an hour, you would have to earn $800 dollars a week.
How much time are you able to spend on marketing your art prints?
The only way you will become successful in selling your artwork is if you take the time to learn how to market your art online and offline.
The bottom line is that the value of your brand reflects the value of your time.
You will be able to sell your art at higher prices when your art becomes higher in demand, and you build name recognition.
How To Price Your Art Prints
How much do art prints cost?
How much do giclee prints cost?
How much do canvas prints cost?
To make a profit, you need to know exactly how much it will cost per print and any other costs associated with the sale of your prints, such as shipping and handling costs, marketing costs, etc.
The cost of prints will be determined by:
Service charges
Quality of ink and paper
If they are giclee prints
Size of the prints
Quantity of prints being purchased
Here are some online printing services to reasearch prices for your art prints.
You might want to research how much your local printing shops charge for giclee printing.
To read more about giclee printing visit What Art Giclee Prints?
How Much To Sell Art Prints For Pricing Formula
Here is one formula you can use for pricing art prints. The formula is straight forward and will be easy to figure what you will be charging per print.
Cost of product + profit = sale price.
For example, if it costs you $10 per print, including other fees associated with a sale and you would like to earn $5, you will have to charge $15 per print.
Cost of product – $10
Profit per print – $5
Selling price -$15
Note that I did not include hourly wage or marketing costs.
The hourly wage is not included in this formula because you have already received your hourly wage from the original painting or drawing.
I don't include craft fair costs in my pricing, but I subtract the fair costs from the total profits earned at the show, so I know exactly how much money was generated from the event. You can use the same strategy with your marketing costs.
Charging different prices at craft fairs and on your website might upset the people who purchase the print at a higher price.
Limited Edition And Open Edition Prints
Another thing to consider with your art print pricing strategy is if you will be offering limited edition prints or open edition prints.
Limited edition prints are more valuable because there is a set number of prints offered to the public.
Open edition prints are less valuable to an art collector because there is not a limit on the prints being offered to the public.
Limited edition prints should be priced higher than all open edition prints.
To read more about limited edition prints, read How To Sell Limited Edition Art Prints.
How To Price Giclee Prints
Giclee prints are more valuable to art collectors because giclee prints are printed with archival ink on acid-free paper, which increases the lifespan of the prints and prevents fading.
Giclee printers have twelve inkjets which makes it possible to reproduce the original painting more accurately.
Pricing giclee prints is the same as pricing fine art prints. The only difference between the two is the cost of making the prints.
Cost of giclee prints + Profit = Selling price
Pricing Digital Art
There are a couple of ways to price digital artwork.
The first way is using a cost multiplier.
The cost multiplier adds up all of the cost of materials and multiplies the sum by a specific number.
For example:
Paint supplies $30.00 + Canvis $10.00 = $40.00
$40.00 x 2 = $80.00
$40.00 x 3 = $120
This works well for traditional artwork.
Pricing Digital Art With The Cost Multiplier Example
The only costs for selling digital art prints is the cost of the prints.
Print cost $10.00 x 2 = $20.00
Print cost $10 x 3 = $30.00
Pricing Digital Prints With A Hourly Rate Formula
How many hours to create to art x Hourly rate = Selling price
10 hours x $30 (Hourly rate) = $300
Research What Artists Are Charging For Prints
After you know what your objectives are, you will need to take some time to research how much people are willing to spend on art that is created by artists similar to yours.
What should you be looking for?
Search for artists who create art that is similar to yours.
Search for artists you have been creating and selling art for as long as you have.
Search for artists who have a similar following on social media platforms like Facebook, Instagram, Twitter, and Pinterest.
Visit Etsy and see what the low, middle and high prices are for an art that is similar to yours.
The information you gather will be an excellent example of what people are willing to spend on your artwork.
Keep in mind that if you are starting you might not be able to reach your hourly rate.
At first, you might only make a dollar or two off of each print. This not a bad thing.
The good news is that if you devote some time to learning how to build your artist brand and how to market your artwork, you will be able to increase your prices over time.
The harder you work at promoting your artwork, the sooner you will be able to reach your goals.
Related Posts:
Study The Outcome Of Your Efforts
There is a lot that goes into pricing art.
If the time, materials, and tools are the three factors of the cost of a work of art, pricing artwork would be effortless.
However, it is not that simple.
Some people say it is as much of an art as it is a science.
Unfortunately, there is no simple answer on how to price art prints.
You will be able to make a better decision based on the tips outlined above, but you will still have to test the waters.
Decide on a price based on the research you did and test it for a month or two.
Work hard at promoting your art prints to everyone during those couple of months.
Keep detailed notes on what marketing strategies you are implementing.
After one month, review how many sales you landed and what affects your marketing strategies produced.
Revise your prices and your marketing strategies according to the data you gathered.
Keep in mind that there is no right or wrong way to price your art. As long as you are making a profit, you are heading in the right direction.
Related Posts:
Be Consistent With Your Art Prices
Now that you have a good idea of how to price art, it is time to set your price range and stick to it.
Many new artists change their prices on a regular basis.
They start to put their emotion back into pricing.
If something is not selling right away, they might feel their art is priced too high so they will reduce the price.
Other times they might increase the costs of some art because they have a certain connection to it.
There will be a time when you should increase the prices of your art or reduce the price. You should not change them on a regular basis.
This will only confuse your audience and they will begin to lose trust in you.
As you build your brand you will be able to increase the price of your art.
If you have a surplus of art that is not selling, look deep into your marketing strategies.
Maybe you are not targeting the right audience.
If your marketing is on target, maybe holding a sale would work well for you.
If you are holding a sale make sure you include the original cost of the sale price.
Letting the buyer know how much they are saving is a great selling strategy.
Also, include the date the sale ends. You want them to purchase right then and there.
Stay consistent with your prices online and offline.
It does not matter if you are selling your art in your studio, an art gallery, or online, the prices must stay the same, or you will increase the chance of diminishing your brand's reputation.
Justify Your Asking Price
There will be times when a collector might ask you about your art prices.
This will happen more if you provide commissions. It is as important to be able to explain your pricing as it is to tell the story of your art.
When someone asks you about your art prices, you want to be convincing with your answer.
How you answer this question could be the difference between a sale or no sale.
The way you answer the question needs to be convincing.
You are not being dishonest by convincing people your art is worth the asking price, you are providing the facts.
Know how much it costs you to create your art and how much your time is worth.
Explaining your pricing to new collectors or people on the fence will reassure them they are making a "good" purchase.
Pricing artwork consistently comes with a wide range of benefits.
A consistent pricing strategy allows you to build credibility and build an outstanding reputation among buyers and art collectors.
Some buyers like understanding how art is priced.
Final Thoughts On How To Price Art
Congratulations on deciding to sell your art. It is a great feeling knowing someone will enjoy your art in their home.
The best thing you can do at this point is to take the time to research. You do not want to rush into something that will harm your brand and art business.
The more information you can gather will help you to make a better decision.
After you have decided on a price for your art, you will need to market and promote your work. Your art will not sell itself.
You will need to spend time during the week to promote what you have for sale.
You have learned a lot about how to price art today.
Unfortunately, there is no magic formula that will work perfectly for you.
You will have to put in the work and research the market and compare prices with your fellow artists and similar artwork.
Do not undersell yourself of your art.
You spent many hours enhancing your artistic skills, and you deserve to be paid a reasonable hourly rate for your expertise.
Keep track of all costs for doing business, such as art materials, marketing expenses, internet costs, and website costs. The cost of doing business should be calculated in your prices.
Remember to keep your emotions out of the equation.
Have confidence in your skills and stand by your prices.
Pricing artwork for emerging artists is a challenge, but once you have an idea of all the different strategies artists use to price art, you will be able to make a better decision.
You might have to price your art lower than you would like while you are building name recognition. After you have built a following and your art is in demand, you can start to price your artwork at higher prices.
More Art Pricing Related Articles
Deciding how much you are going to charge for your artwork and handmade crafts will affect how well you perform with your competitors and how much profit you will be making per sale. In this post, you will discover how to calculate the selling price of a product for more sales and higher … [Read more…]
Creating art and crafts is something we all enjoy doing and can become a profitable business if you are willing to put in the work. Using a craft calculator will help you to operate a profitable business. One of the hardest things to decide when making the leap into selling your crafts is … [Read more…]
How to Price Art
What is your favorite art pricing strategy? Let us know in the comment section bellow.