Painting an elephant with pastels can be a fun and rewarding experience. Pastels are an excellent medium for painting animals because they allow you to create subtle shades and textures.
In this blog post, we will walk you through the process of painting an elephant using pastels. We will cover everything from choosing the right supplies to adding the finishing touches to your painting.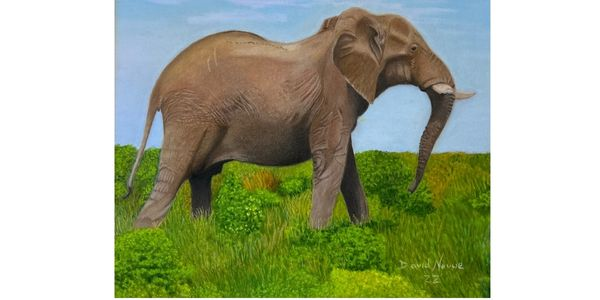 Disclaimer: This post may contain affiliate links. If you make a purchase by clicking on an affiliate link, Nevue Fine Art Marketing may earn an affiliate commission at no additional cost to you. Affiliate relationships include, but are not limited to, Bluehost, Tailwind, Skimlinks, SareASale and StudioPress. To learn more visit Affiliate Link Disclosure Policy
Supplies Needed For A Pastel Painting
When it comes to supplies, you will need a few things before you start painting your elephant. First, you will need a selection of pastels in various colors. You will also need a piece of paper or canvas to paint on and some fixative to keep your pastels from smudging.
Soft Pastels
Richeson Handmade Soft Pastels
Pastel Pencils
Stabilo CarbOthello Pastel Pencils
Pastel Paper
Reference Photo (Optional)
Related Post-Pastel Pencils vs. Colored Pencils
Start With A Sketch Of The Elephant
Once you have your supplies, you can start sketching out your elephant. It can be helpful to look at reference photos to get the proportions of the animal right. When you are happy with your sketch, you can begin painting.
Do not press too hard when sketching your elephant because you may need to erase some lines later, and if the lines are too dark, it will be challenging to cover them with pastels.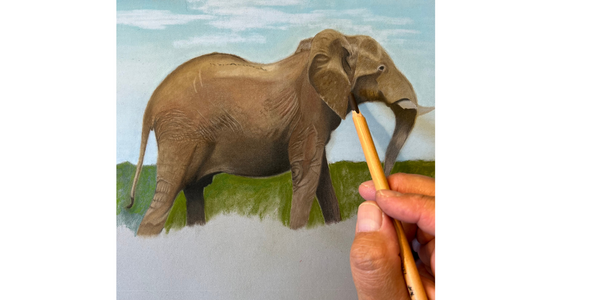 First, Start By Painting In The Background, The Sky, And Field
Before you start working on the actual elephant, it can be helpful to paint the background first. This will give you a better idea of how your finished painting will look, and you can see the colors of the elephant's skin better. Start by adding some primary colors for the sky and the field. You can always come back and add more details later.
Next, Add The Midtones Of The Elephant's Skin
Once the background is complete, you can start working on the elephant. Begin by adding some midtone colors to the elephant's skin. These colors should be between the lightest and darkest colors you will use in your painting.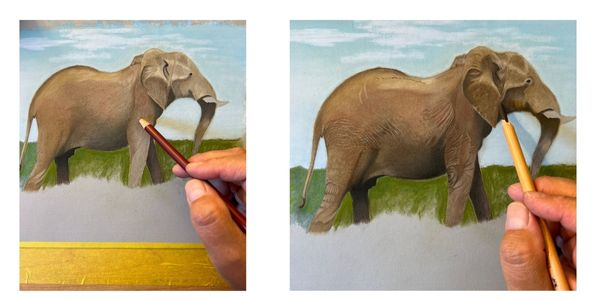 Continue To Add Different Colors And Shades To Add Depth To The Skin
After adding some midtone colors, you can start adding darker and lighter shades to create depth and dimension in your painting. Use a variety of colors to make your painting more enjoyable. Remember to blend your colors so that they flow smoothly into each other.
Add The Texture Of The Elephants Skin
One of the best things about pastels is that they allow you to create texture in your paintings. To add texture to the elephant's skin, use a dry brush technique with a light touch. This will create small bumps and ridges that add realism to your painting.
You can also youse the stippling technique to add texture to the skin. To do this, lightly tap the pastel pencil on the drawing surface to create small dots.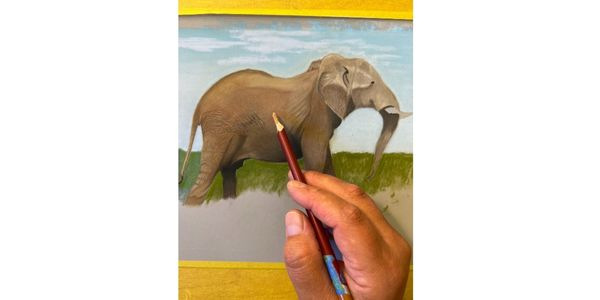 Add The Details To The Field
Once you are happy with the elephant, you can add some final details to the background. This can include things like trees, bushes, and grasses. Try to keep these details simple so that they don't detract from the main subject of your painting.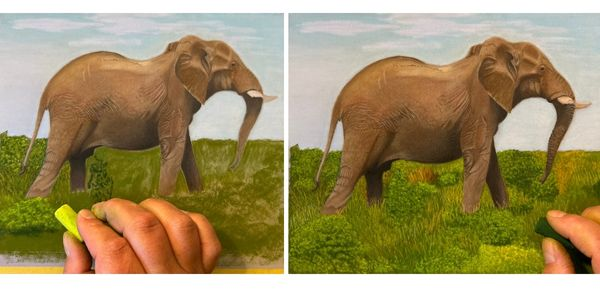 Conclusion:
We hope this blog post has given you some helpful tips for painting an elephant using pastels. Remember to take your time and have fun with it.
Check out these posts if you want to learn how to sell a pastel drawing:
How To Paint An Owl With Pastels
How To Sell Your Art Online – The Complete Guide
The Best Ways To Seal Chalk Pastels