Sometimes, it can be hard to make sales at craft fairs. You might be wondering how you can improve your sales.
Here are some tips to help you optimize your craft fairs:
You might want to optimize your craft shows to ensure you get the most out of your investment. When you invest time and money in a craft fair, you want to ensure you get as many sales as possible. Following these tips can increase your chances of making a sale and getting the most out of your investment.
Another reason you might want to optimize your craft show sales is to reach more customers. A craft fair is an excellent opportunity to get your products in front of new customers and expand your reach.
Finally, another reason someone might want to optimize their craft fair sales is to create a good impression with potential buyers. People looking for unique or handmade products often go to craft fairs to find them. By having a well-organized booth and making good sales, you can create a positive impression with potential buyers and increase the chances that they'll buy from you in the future.
Here are some tips to help you optimize your craft shows.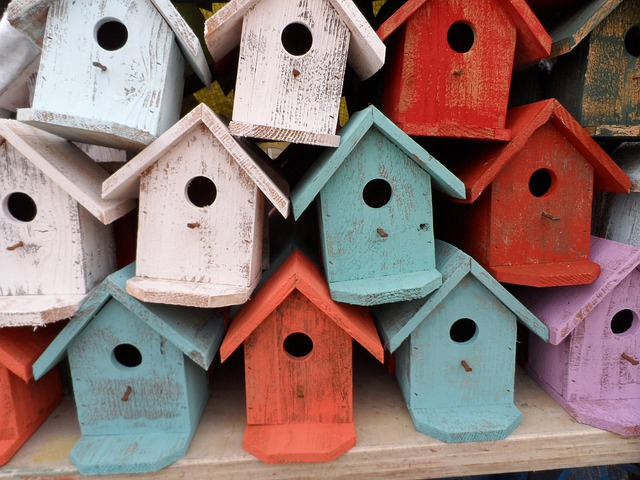 Disclaimer: This post may contain affiliate links. If you make a purchase by clicking on an affiliate link, Nevue Fine Art Marketing may earn an affiliate commission at no additional cost to you. Affiliate relationships include, but are not limited to, Bluehost, Tailwind, Skimlinks, SareASale and StudioPress. To learn more visit Affiliate Link Disclosure Policy
Plan Your Craft Fair Strategy
If you're a crafter, chances are you've considered selling your handmade goods at a local craft fair. But developing a marketing strategy is essential before setting up your table.
What Is A Marketing Strategy For Starting A Craft Business
A marketing strategy is a plan of action designed to promote and sell products or services. When starting a craft business, it is essential to develop a marketing strategy to reach your target audience and convince them to buy your products.
Craft Fair Sales Tracker
Get Your Craft Sale Tracker Today
How To Identify Your Unique Selling Proposition
There are several elements to consider when crafting a marketing strategy, including your USP (unique selling proposition), your target market, and your marketing mix. Your USP makes your products or services unique and sets you apart from the competition. You need to understand your target market to identify the proper channels for reaching them. And finally, your marketing mix combines tactics you will use to reach your potential customers, such as advertising, public relations, and digital marketing.
How To Identify Your Unique Selling Proposition
To identify your USP, start by looking at your crafting habits.
What materials do you like to work with?
What techniques do you use?
What styles do you lean towards?
Once you have an idea of your preferences, look at the competition. See how your work compares, and look for areas where you could stand out. For example, if you specialize in recycled decorative wall decor, that could be your USP. Or if you focus on luxurious, one-of-a-kind items, that could also be a point of difference.
How To Identify And Understand Your Target Market
As a new crafter, it is essential to take the time to identify and understand your target market. This process will help you determine who will most likely purchase your handmade crafts, their needs and wants, and how best to reach them.
One way to start is by considering your personal crafting preferences and habits.
Do you like to make things for yourself or others?
What kind of things do you like to craft?
Once you understand your crafting style, you can start looking for others who share your interests.
Social media platforms, craft fairs, and online forums are all great places to find potential customers. Take the time to get to know them and learn about their crafting needs and wants.
With this information, you can tailor your products and marketing strategy to appeal to your target market better.
Research What Shows Would Be Best For Your Products
Take some time to research the craft fairs in your area. This will help you find events likely to attract your target audience.
Once you've narrowed your options, promoting your products is next to let people know what handmade items you will be selling at the craft fairs.
Create social media accounts and posts encouraging potential customers to visit your booth.
You can also distribute flyers and postcards to local businesses. And don't forget to take advantage of word-of-mouth marketing by telling your friends and family about your upcoming sales.

Make A Sales Plan
Before you start selling your wares at craft fairs, it's essential to have a sales plan in place. This will help you take stock of your inventory, determine price points, and set up an efficient sales process.
First, take an inventory of the items you plan to sell. Make sure you have enough to cover a busy day of sales, but not so much that you're stuck with unsold merchandise at the end of the day. Remember that you could lose sales if you do not have enough products.
Next, set your prices. Be sure to account for the cost of materials, time spent making the item, and overhead costs such as booth fees.
Finally, devise a sales process that will be quick and easy for both you and your customers. This might include pre-made signage for your craft show booth, a well-organized sales area, and a system for processing transactions.
Related Post – How A Planner Can Help You Market Your Craft Business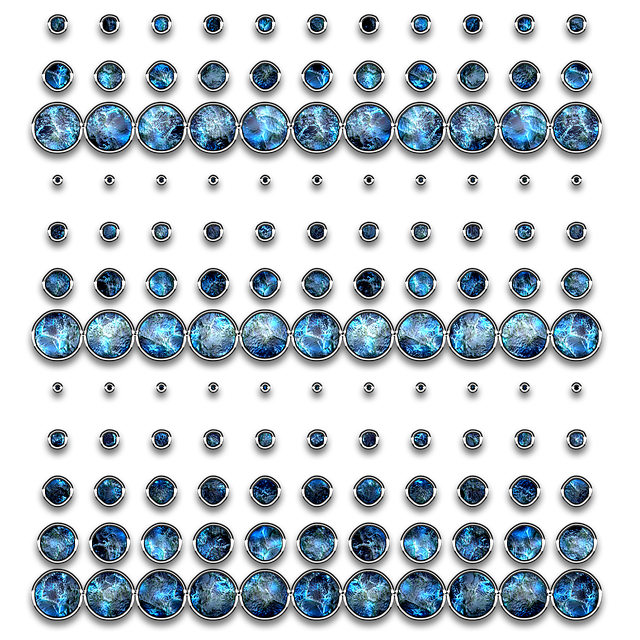 Prepare Your Products
As any crafter knows, one of the most important things to consider when preparing for art shows is how much product to bring. This can be a difficult decision, as there is always the risk of either running out of product or having too much left over.
However, there are a few factors that can help crafters to determine the right amount to bring.
Consider the booth size and the space available for displaying products.
Know the average number of sales made by other crafters at similar events.
It is wise to err on caution and bring slightly more product than necessary.
Package Products For Travel
You must package your items correctly to avoid damage during transport. If you don't, you can find yourself losing money.
Here are a few tips on how to safely package your crafts:
Pack heavier items on the bottom of the box and lighter items on top to avoid crushing.
If possible, use bubble wrap or packing peanuts to cushion delicate items.
Wrap breakable items in tissue paper or newspaper for extra protection.
Label the box "fragile" if it contains anything that could break.
If you are reusing a box, ensure all old labels are removed or covered.
Ensure the box is taped shut so that nothing falls out during transport.
Rubber bins work well for transporting craft products to events. Just make sure you do not make the bins too heavy.
Where To Buy Storage Bins:
Price Your Products
When selling crafts, it's important to remember that you're not just selling the materials- you're selling your time, effort, and creative vision. With that in mind, it's essential to price your items in a way that covers all your costs and leaves you with a profit.
Below are a few things to keep in mind when setting prices for craft show:
1. The cost of materials: This is probably the easiest cost to calculate. Simply add the cost of all the materials you used to make the item.
2. The cost of labor: This is the value of your time and effort. To calculate this, figure out how much you would need to be paid per hour to be willing to make the item, then multiply that by the number of hours it took you to make it.
3. The cost of overhead: This includes costs like renting space at a craft show or buying packaging supplies.
Once you've calculated all your costs, add them up and then add a reasonable profit margin. That's your final price. Remember that prices that are too low will devalue your work, while prices that are too high will discourage sales. Finding a balance that works for you and makes customers happy is essential.
Promote Your Craft Fair Booth
You can do a few things if you're looking to promote your craft events and increase traffic and sales.
First, make sure you're advertising in the right places. Create a list of potential marketing outlets and research which will most likely reach your target audience. Then, get creative with your promotion. Instead of just relying on traditional methods like flyers and posters, try thinking outside the box. For example, you could create a social media campaign or even host a contest related to your event.
Social Media Marketing Plan For Promoting Craft Fairs
Making a social media marketing plan for promoting craft fairs can seem daunting, but it doesn't have to be.
By following a few simple steps, you can create a plan that will help you to promote your event and reach your target audience effectively.
First, decide which social media platforms you want to promote your event. There are many different platforms, so choosing the ones that best reach your target audience is essential. Once you've selected your platforms, take some time to create engaging content that will grab attention and get people interested in attending your event. Make sure to use images and videos where possible, as these are more likely to be shared than text-only posts.
Next, develop a schedule for posting content leading up to the event. You don't want to bombard people with too many posts, but you also don't want to go too long without posting anything. A good rule of thumb is to post once or twice weekly in the weeks leading up to the event and then increase the frequency of posts as the event gets closer. Use scheduling tools like Tailwind to schedule posts weeks ahead so you can focus on other essential tasks.
Finally, include a call-to-action in every post, telling people how they can learn more about the event or purchase tickets.
Following these steps, you can create a social media marketing plan to help you effectively promote your next craft fair.
Whatever you do, make sure you're putting in the effort to reach potential customers and get them excited about your offer. You'll surely see increased traffic and sales at your next craft event with a bit of hard work.
Follow Up With Customers After The Craft Fair
After a successful craft fair, following up with your customers is essential to stay top of mind and build relationships for future sales.
There are a few key ways to do this.
Send a thank-you note or email to each customer who made a purchase, letting them know how much you appreciate their support.
Invite them to sign up for your mailing list or follow you on social media so they can stay up-to-date on your latest products and specials. You can also include a coupon or discount code for their next purchase.
Take plenty of photos at the craft fair and post them online, tagging any customers who are featured in the photos. This will help spread the word about your business and give customers another way to connect with you after the event.
Give each buyer a business card so they can visit your online store.
Conclusion:
Craft fairs can be a great way to sell your products, but it takes some effort to have a successful event. By advertising in the right places, creating engaging content, and following up with customers after the event, you can increase your chances of making sales at your next craft fair.
Related Posts:
How To Find Your Target Audience In 3 Easy Steps
Instagram Profile – Art Branding Tips To Build A Large Following
7 Profit Boosting Online Strategies For Artists
How To Start Selling at Craft Fairs and Shows