How To Make Prints Of Your Art
Selling art prints is a great way to earn passive income from original art that has already been purchased.
If you have already been selling original art online or at local fairs, learning how to sell prints will take you no time at all to learn.
But before you can start selling prints, you will want to know how to make prints.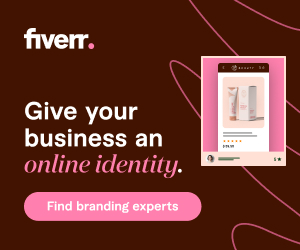 Disclaimer: This post may contain affiliate links. If you make a purchase by clicking on an affiliate link, Nevue Fine Art Marketing may earn an affiliate commission at no additional cost to you. Affiliate relationships include, but are not limited to, Bluehost, Tailwind, Skimlinks, SareASale and StudioPress. To learn more visit Affiliate Link Disclosure Policy
Different Printing Techniques
Many artists are confused about art prints and reproductions.
A print is a work of art by an artist who transfers an image to a different surface. The most common techniques artists use for printmaking are lithography, woodcut, etching, and screenprint.
A reproduction is a copy of another work of art. It could be a copy of a painting, drawing, or an original print. There is no creative process involved. Prints, commonly called Limited Edition prints, are offset lithographs which is a photographic reproduction process. Giclees most often fall into this category since a work of art is photographed, and a computer generates the print. (Resource: Seaside Art Gallery)
Marketing Your Prints
The way you market your reproductions could affect the price people are willing to pay for your work. For example, art collectors are willing to spend more money on limited-edition giclee prints than fine art prints. Properly labeling your artwork will increase your sales and profits.
Become more familiar with the terms art prints, giclee prints, limited edition prints, and open-edition prints before creating a landing page for your artist website. Visit Fine ArtGiclee Printing – What Artists Need To Know to learn more.
Making Art Prints To Sell
There are three ways an artist can make reproductions of their artwork.
Your art business goals will determine what the best option is for you.
Printing Company
Print at Home
Online Printing Companies
Local Print Company
Although local printing companies are not as popular for artists, it is still an option. Research your local print shop for prices and if they offer giclée printing.
Print At Home
It is easy for anyone to produce high-quality prints at home.
There is a slight learning curve involved with setting up the printer and editing your digital images to print accurate prints of your work, but once you configure the printer, you will be all set to create prints from home.
Recommended Home Inkjet Printers
To read more about fine art printers visit, 7 Best Printers For Printing Fine Art Prints.
Fine Art Giclee Printing Paper
Online Printing
Another option is to outsource the printing job to an online printing service. Ordering prints of your art online is both covenant and affordable. Research different printing companies for quality and pricing if you are selling originals and reproductions at craft fairs.
Here is a list of popular printing services for artists and photographers.
Print On Demand
Do you sell original art online and looking for other ways to increase your income? Print-on-demand sites are becoming more and more popular for artists.
All you have to do is set up an account on a POD site and market the prints on your online store. When a buyer purchases a print, the POD site will fulfill the order and ship the item directly to the customer, and you will receive a commission for each sale.
Read the terms and conditions of each service before setting up an account.
Popular POD companies
POD sites like Fine Art America, Printful, Redbubble, and Zazzle are very popular with artists and photographers. They offer great customer service and produce high-quality prints on fine art paper, canvas prints, and merchandise.
Final Thoughts On How To Make Prints
If you want to make extra income from original art that has already been sold, selling reproductions can be very profitable. Creating prints of your art is more affordable than in the past. Depending on where you are selling your prints will determine if investing in an inkjet printer is your best option. If you just sell your prints on your website, a POD service might be your best option.
More Related Posts About Selling Prints
Selling art online has become easy for artists over the past few years. There are multiple website builders for creative people to sell products and services to people worldwide. Even though it is easy and affordable to start selling your art online, … [Read more…]
There is nothing more exciting than seeing "You Have A Sale" in your email inbox. Selling art prints online is a great way to increase your revenue, and to learn the best way to ship art prints will prevent a loss during shipping. You have total control of storing … [Read more…]
There is no better feeling than selling an original drawing, but did you know that you can earn even more money by selling reproductions of your pencil drawings? Making high-quality digital images and giclee prints … [Read more…]
Whether you are an artist storing prints to sell at local art shows or an art collector showcasing your favorite limited edition prints in your home, learning how to store art prints and care for your art prints will keep them looking like new for many years. There … [Read more…]