Selling art prints is a great way to earn passive income from purchased original art.
Passive income is a form of income that you earn without actively working.
For example, suppose you are already selling original artwork online and at local craft fairs. In that case, you can easily make a passive income by selling prints of your work on fine art paper, canvas, metal, coffee mugs, and whatever else you can imagine your artwork on.
There are a few different ways to make prints, and each has its own benefits and drawbacks. In this blog post, we'll explore the different ways to make prints and discuss the pros and cons of each method. We'll also provide tips on how to make high-quality prints that will impress your friends and clients. So, whether you're a beginner or an experienced artist, read on for helpful information on making prints of your art.
Disclaimer: This post may contain affiliate links. If you make a purchase by clicking on an affiliate link, Nevue Fine Art Marketing may earn an affiliate commission at no additional cost to you. Affiliate relationships include, but are not limited to, Bluehost, Tailwind, Skimlinks, SareASale and StudioPress. To learn more visit Affiliate Link Disclosure Policy
Different Printing Techniques
The first thing you will want to do is to develop a content marketing and social media marketing plan so you can reach your potential buyers online.
Many artists are confused about the definition of art prints and reproductions.
A print is a work of art by an artist who transfers an image to a different surface. Artists' most common techniques for printmaking are lithography, woodcut, etching, and screenprint.
A reproduction is a copy of another work of art. It could be a copy of a painting, drawing, or original print. There is no creative process involved. Prints, commonly called Limited Edition prints, are offset lithographs, a photographic reproduction process. Giclees most often fall into this category since a work of art is photographed, and a computer generates the print. (Resource: Seaside Art Gallery)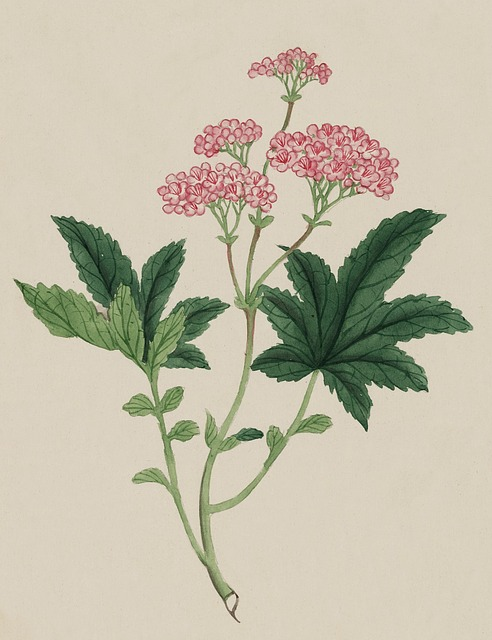 Making Art Prints To Sell
There are three ways an artist can make reproductions of their artwork.
Your art business goals will determine what the best option is for you.
Printing Company
Print at Home
Online Printing Companies
Local Print Company
Although local printing companies are not as popular for artists, it is still an option.
You will need a scanned image or photograph artwork saved on a digital file saved on a flash drive to bring to your local printer.
One benefit of working with a local printer is that most services use high-quality inks on acid-free archival paper to know you will receive the best quality for your money.
The challenge is to create price points that will inspire online sales while making a decent profit.
Research your local print shop for prices and if they offer giclée printing.
Local Printing Company Pros
1. Personalized Service
You can expect to receive personalized service when you use a local printing service. The staff at a local printing service will get to know you and your business, and they will be able to offer advice and assistance with your print projects.
2. High-Quality Products
Local printing services use high-quality equipment (like a large format inkjet printer) and materials to produce original art prints. They also have the experience and expertise to ensure that your prints are of the highest quality.
3. Fast Turnaround Times
Depending on their workload, local printing services can usually provide fast turnaround times for your print projects. This means you can receive your prints quickly without waiting for weeks or even months.
4. Competitive Pricing
Local printing services typically offer competitive pricing for their products and services. This means you can get the prints you need at a price that fits your budget if you buy in large quantities.
5. Convenient Location
Local printing services are usually located conveniently. This makes it easy for you to drop off your artwork and pick up your art prints when they are ready.
6. Support Local Businesses
When you use a local printing service, you support a local business. This helps to boost the economy and create jobs in your community.
Local Printing Cons
1. Limited Selection
One of the primary disadvantages of using a local printing service is that the selection of papers and inks may be limited. This can be a problem if you are looking for a specific type of paper or ink that is not carried by the local printing service. Additionally, the local printing service may be unable to print on certain materials, such as canvas or metal.
2. Higher Cost
Another disadvantage of using a local printing service is that the cost may be higher than using an online printing service. This is because local printing services typically have higher overhead costs, such as rent and utilities. Additionally, local printing services may charge more for shipping and handling. However, if you buy in bulk, you might get a better price.
3. Longer Turnaround Time
Another potential downside of using a local printing service is that the turnaround time may be longer than an online one. This is because the local printing service will need to order the paper and ink, print the artwork, and then ship it to you. The entire process can take several days or even weeks.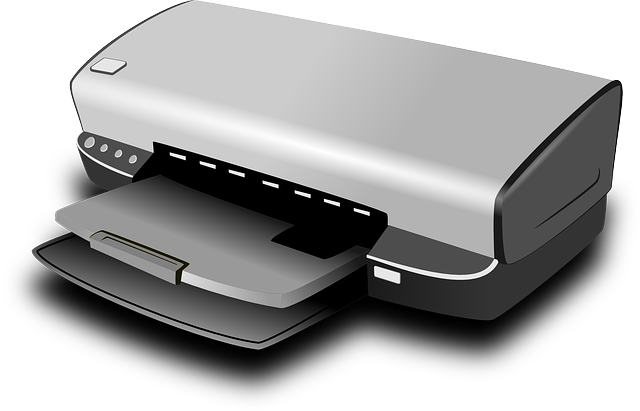 Print At Home
Another option is to produce prints of your original work of art on canvas, metal, and fine art paper at home.
It is easy for anyone to produce high-quality prints with an inkjet home printer.
There is a slight learning curve involved with setting up the printer and editing your digital images to print accurate prints of your work, but once you configure the printer, you will be all set to create prints from home.
Recommended Home Inkjet Printers
If you are planning on producing prints of your artwork, you will need to invest in a good printer. A standard office printer will not do the job.
Here are some popular printers artists use for their online business.
Fine Art Giclee Printing Paper
You will need to consider what type of paper you will use for your prints. You want to choose the right paper for your business goals.
Here is a list of popular fine art papers.
Related Post – What Is Baryta Paper
Pros On Printing Original Artwork At Home
1. Cost
One of the biggest pros of printing original art on a home printer is the cost. Home printers are relatively inexpensive, and ink and paper costs are also relatively low. This means that you can produce a large number of prints without spending a lot of money.
2. Quality
Another pro is that the quality of home printers has improved significantly in recent years. This means you can produce prints that look just as good as those produced by professional printers. Home printers now have various features that allow you to produce high-quality prints, such as borderless printing and high resolutions.
3. Convenience
Another big pro is convenience. With a home printer, you can print your art anytime, anywhere. You don't need to make an appointment with a professional printer or wait for your prints to be delivered. You can also print multiple copies of your art to have extras on hand if someone wants to purchase more than one print.
4. Flexibility
Another advantage of making art prints on a home printer is that it gives you more flexibility in the size and format of your prints. You can experiment with different sizes and formats until you find something that works for you and your art. You can also sell art prints on various papers, including watercolor, giclee, glossy, and even canvas.
Related Post – How To Choose The Right Canvas Sise For Your Digital Art
5. Personal Touch
When you print your art, you add a personal touch that you wouldn't be able to add if you were using a professional printer. People who see your prints will know that they are one-of-a-kind and that you took the time to print them yourself. This can make your prints even more special and valuable to potential buyers.
6. Marketing Opportunity
Printing your own art also allows you to market yourself as an artist. You can include information about yourself and your original paintings on the back of each print, which can help people learn more about you and your work. You can also use your prints as business cards or flyers to promote upcoming exhibitions or other events
Cons of Printing Original Art On A Home Printer
1. Lower Quality
One of the primary disadvantages of original art on a home printer is that the quality will be lower than if a professional printer printed it. Home printers are not designed to produce high-quality prints; as such, the colors will likely be less vibrant, and the overall appearance will be less professional unless you invest in a high-quality printer.
2. Limited Edition Sizes
When you print original artwork on a home printer, you are limited in terms of print size. Home printers typically have a maximum paper size of 8.5" x 11", which means that your prints will need to be smaller than this if you want to use a home printer. This can be limiting if you want to sell larger or framed prints. However, large format printers are available for larger prints.
5. Difficulty Matching Colors
Trying to match colors when printing original artwork on a home printer can be challenging. Home printers typically use four-color ink cartridges, which can sometimes struggle to reproduce specific colors accurately. Printing at home may not be the best option if color accuracy is essential.
6. Wastefulness
Another disadvantage of printing on a home printer is that it can be quite wasteful. This is because you will likely need to print several test sheets to get the colors and settings right before you can produce the best-quality prints. This can waste a lot of paper and ink, which can be costly over time
Online Printing
Another option is to outsource the printing job to an online printing service. Ordering prints of your art online is both covenant and affordable. Research different printing companies for quality and pricing if you sell originals and reproductions at craft fairs.
Here is a list of popular printing services for artists and photographers.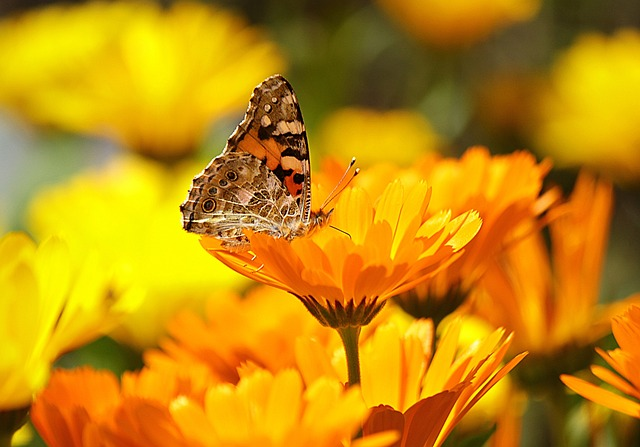 Print On Demand Companies
Print-on-demand services are digital printing companies that allow customers to order personalized products, usually in small quantities, without paying for the cost of setting up lithographic printing plates.
POD providers use various technologies, including inkjet, laser, and thermal transfer printing, to offer high-quality prints on various substrates, such as fabric, paper, metal, and glass. Because there is no need to maintain a large inventory of finished products, POD services can be an economical option for businesses that sell custom-printed products.
In addition, POD providers typically offer a wide range of templates and design tools that make it easy to create professional-looking products. As a result, POD services are an increasingly popular option for businesses that want to offer custom-printed products without the hassle and expense of traditional print production methods.
Popular POD companies
POD sites like Fine Art America, Printful, Redbubble, and Zazzle are very popular with artists and photographers. They offer excellent customer service and produce high-quality prints on fine art paper, canvas prints, and merchandise.
Pros Of POD Services
1. POD services provide artists with an easy and efficient way to sell reproductions of their work.
2. These services typically handle all aspects of the reproduction process, from scanning and printing to framing and shipping.
3. As a result, artists can focus on creating new work rather than worrying about the logistics of selling reproductions.
4. POD services offer artists various options, including acid-free paper types, matte paper, bulk printing, framing styles, and shipping methods.
Cons Of Print-On-Demand Services
1. Higher Costs
While print-on-demand services have become more affordable in recent years, they are still more expensive than traditional printing methods. This is because print-on-demand companies typically have higher overhead costs associated with their businesses. As a result, artists who use print-on-demand services may have to charge more for their prints to make a profit.
2. Longer Turnaround Times
Another downside of print-on-demand services is that they often have longer turnaround times than traditional printing methods. This means that it can take longer for an artist to receive their prints after ordering them. Additionally, some POD companies do not offer rush shipping options, which can further delay the delivery of prints.
3. Lower Profit Margins
Because of the higher costs associated with POD services, artists often have to sell their prints for less than they would if they used traditional printing methods. This can make it difficult for artists to profit from selling their prints, especially if they sell them online.
Related Post:
How To Print Your Artwork On Products
Offer Different Art Print Sizes
As an artist, it's essential to offer a variety of print sizes to your customers.
Not everyone has the same budget or the same amount of space, so offering a range of sizes provides more options for people who want to buy your artwork.
Smaller prints are usually more affordable, so they're a great option for people just starting to collect art.
They can also be displayed in various ways, so they're versatile. Larger prints are perfect for people who want to make a statement with their art collection.
They can be hung on their own or grouped with other pieces to create an impactful display.
Remember that the quality of physical prints is always more important than quantity, no matter what size art print you choose.
Make sure you're using high-quality materials and offering a reliable printing service to make your customers happy with their purchases.
Printing Different Mediums
One of the most significant decisions an artist has to make is the medium they want to use for their work. Each medium has its own unique set of properties that can create very different effects. For example, watercolor paintings are known for their delicate, transparent quality, while oil paintings have a rich, luscious texture. Drawings can be either loose and gestural or highly detailed and precise. When making prints of these artworks, there are a few key differences to keep in mind.
Watercolor paintings are difficult to reproduce as prints because the transparent nature of the medium means that colors can often bleed through the paper.
On the other hand, oil paintings print very well because the heavier pigments stay on the surface of the paper.
Depending on the desired effect, drawings can be reproduced using screen printing or photocopying. Screen printing gives a more graphic quality to the print, while photocopying is better for capturing Fine details.
No matter what type of artwork you're working with, a printmaking method can help you achieve your desired results.
Marketing Your Prints
How you market your reproductions could affect the price people are willing to pay for your work.
For example, art collectors are willing to spend more money on limited-edition giclee large format prints than fine art prints. Properly labeling your artwork will increase your sales and profits.
Before creating a landing page for your artist's website, become more familiar with art prints, giclee prints, limited edition prints, and open-edition prints. Visit Fine ArtGiclee Printing – What Artists Need To Know to learn more.
The next step is to decide on a price range for your own prints. It's good to research what potential customers are willing to pay for work similar to your creations. The best way to get started is to study what Other Etsy sellers charge for high-quality prints, digital downloads, and other merchandise with their art.
Related Post: How To Price Art – Ultimate Guide For Selling Art
After establishing your brand and building name recognition, you can price your work higher.
Related Post: How You Can Increase Art Selling Prices
Final Thoughts On How To Make Prints
If you want to make extra income from original art, selling reproductions can be very profitable. Creating prints of your art is more affordable than in the past. Where you sell your prints will determine if investing in an inkjet printer is your best option. A POD service might be your best option if you sell your prints on your website.
More Related Posts About Selling Prints
Why Artists Should Sell Art Prints Online
How To Make Prints Of Drawings
Where To Print Prints From Etsy
How To Store Art Prints – Caring For Art
7 Best Watercoloring Printing Services