There is no better feeling than selling an original drawing, but did you know that you can earn even more money by selling reproductions of your pencil drawings?
Making high-quality digital images and giclee prints can help you create a professional online or tangible portfolio that will help you build a thriving art business.
But how do you get a digital image that does not lose all details of a graphite drawing?
Have you been trying to take pictures of your sketches with a smartphone or a digital camera?
Are you disappointed with the quality of the digital image?
The good news is that it is possible to make high-quality prints of your graphite drawings that accurately represent your originals. All you have to do is follow the steps in this post.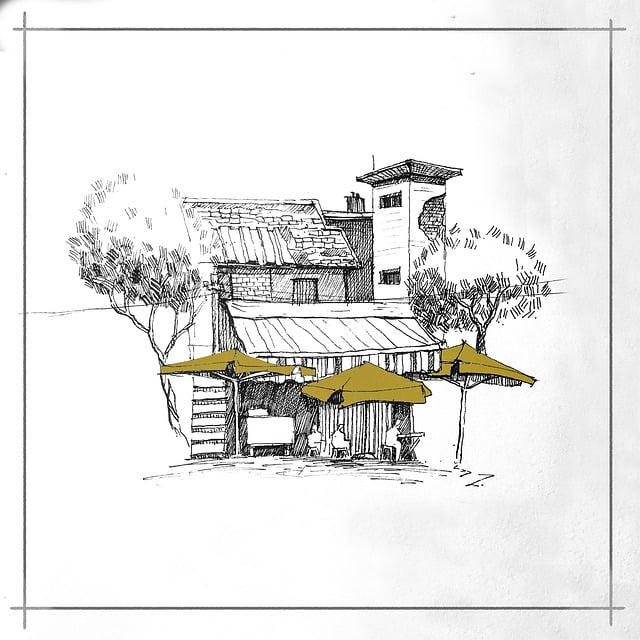 Disclaimer: This post may contain affiliate links. If you make a purchase by clicking on an affiliate link, Nevue Fine Art Marketing may earn an affiliate commission at no additional cost to you. Affiliate relationships include, but are not limited to, Bluehost, Tailwind, Skimlinks, SareASale and StudioPress. To learn more visit Affiliate Link Disclosure Policy
How To Turn A Drawing Into A Print
Learning how to print drawings will be easier than you thought.
The first step is to create a digital image of your original artwork.
The tools you need to make a digital image will be different if you make prints from original paintings or prints from your drawings.
You can use a digital camera to capture an acrylic and oil painting's colors accurately, but you will never capture all of the smooth value changes of a greyscale drawing.
You will need to invest in a high-quality scanner to capture the smooth value changes of a drawing made with graphite.
The good news is that high-quality scanners are affordable.
Many professional artists use the Epson Perfection V600to create a scanned image of their drawing.
Related post – Best Art Scanner For Graphite Artists.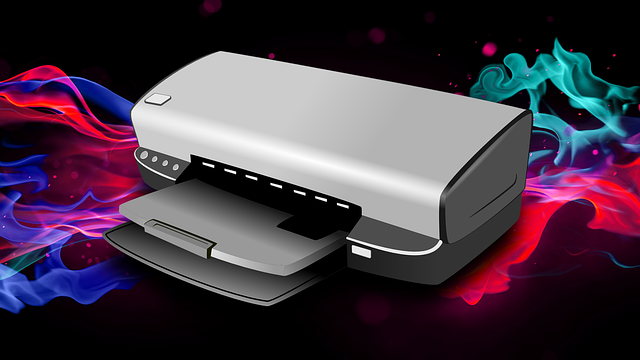 Scanner Settings
Make sure that your scanner is clean before you scan your drawing. Keep a cover over the scanner when it is not used to keep it free of dust.
The most critical settings for the Epson scanner are the Image Type and the resolution.
Set the image type as 16-bit grayscale and the resolution 600dpi or higher.
Dpi is dots per inch. The more dots per inch you have the scanner set at, the better your scan will be.
Most cameras have a dpi of 72, which is one of the many reasons digital cameras can not capture graphite's smooth value changes.
Edit Digital Image In Adobe Photoshop
The next step is to upload your digital image in Photoshop, a photo editing program.
After you upload your drawing, go to the top menu bar and click Image > Adjustments > Curves.
You will want to edit your image in photoshop, whether you make prints from paintings, colored pencil drawings, or pastels.
It is important to note that the prints will print darker than what appears on the screen because the light illuminates behind the image on the monitor.
When making the adjustments, you might want to make the image lighter. Always print a test print to compare it to the original before saving it on your PC.
Save Your Digital Image To Your PC
After editing your drawing in photoshop, you will want to save it to your PC.
Naming the digital image with the title of the drawing is not only essential to locate it on your PC, but it will also contain keywords that will be searchable when you upload images on your website and blog.
First, create a new folder in the picture settings on your PC and name it Images For Print.
You will see a file name section when you save an image to your new folder. This is the place where you name your image. The name you give your digital will be searchable on the internet when you publish it on your blog.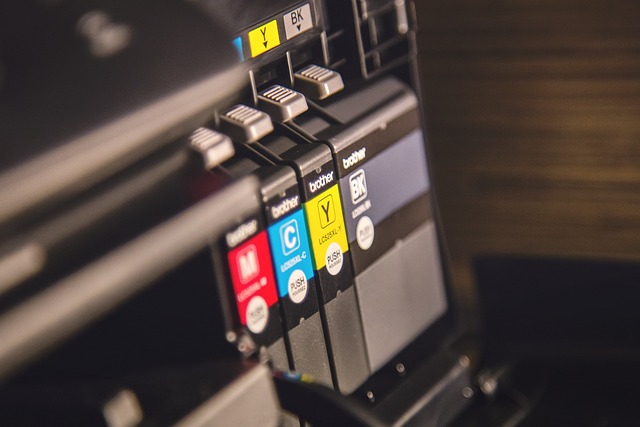 How To Turn Drawings Into Prints
After saving your digital image on your PC, you can make copies of your drawings.
There are three ways you can make copies of your drawings, and they are:
Outsourcing your printing job with a local print company
Upload them to a print-on-demand site
print copies at home
Related Post – Where To Get Prints Made
Local Print Shop
When it comes to printing fine art prints, there are some factors to consider.
One of the most important is the quality of the printer. Local printing companies have a reputation for providing high-quality prints, which is essential if you want your artwork to look its best.
In addition, a local printer typically has a deep understanding of the printing process and can offer helpful advice on how to get the most out of your artwork. They can also work with you to ensure that your prints are produced at the highest resolution possible, ensuring that every detail is captured.
Most local printers have a variety of paper, including acid-free archival paper and watercolor paper for limited-edition prints. They also have a large-format inkjet printer for large format printing.
Another benefit is that most services offer discount prices for bulk printing.
Overall, working with a local printing company is a great way to ensure that your fine art prints look their best for selling prints. All you have to do is bring a digital file, decide on the paper type, and choose the quantity you wish to purchase.
To find local printing services, search for "print shop near me" on Google.
Print-On-Demand Companies
If you are an artist who wants to sell art prints, you may be wondering if it is worth working with print-on-demand services. There are several benefits to using a print-on-demand company for your fine art prints.
You will save time and money by not having to print the prints yourself.
Upload scanned images to the online POD company, and they will fulfill the order when a print sells.
You will be able to offer a wider variety of products to your customers.
They produce high-quality prints of your art.
They use a high-quality printer for giclée printing. Giclée prints sell more than art printed on regular printing paper.
Many POD sites provide you with your own website to promote your products.
You will have more time to create art while the print-on-demand company handles printing.
Printful allows you to upload your drawings and set selling prices for merchandise like fine art paper, framed prints, mugs, shirts, and more. You can also integrate Printful with your Etsy shop.
Related Post – How To Print Your Artwork On Products Like A Pro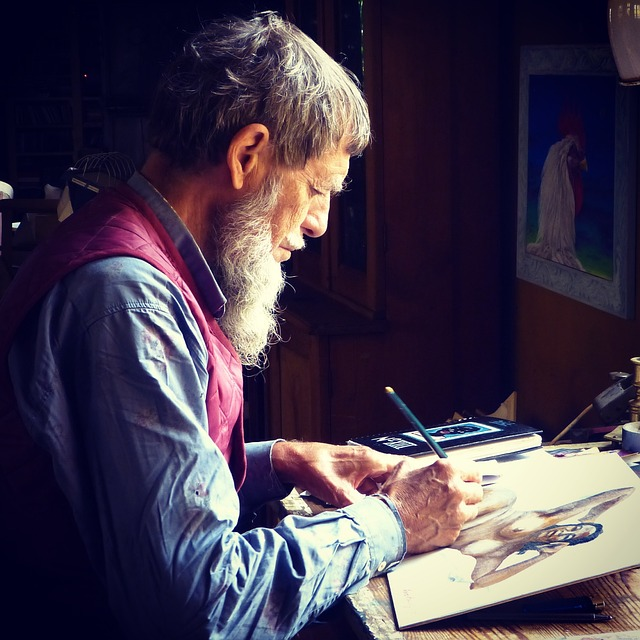 Print At Home
Printing prints will be the most cost-efficient way of making prints after paying off the printer.
The cost of prints on Printful start at around $7.00, the same size print for making art prints at home will cost $1.72. For a cheaper alternative, printing at home might be your best alternative.
Most artists use the Epson XP-15000.
To research other printers, visit 7 Best Printers For Printing Fine Art Prints.
Print Drawings On Acrylic
Sublimation printing is a great way to print on acrylics.
First, you'll need to purchase an acrylic sheet and sublimation ink.
Next, you'll need to print your design onto transfer paper using a sublimation printer. Once your design is printed, you'll need to heat it using a Heat Press.
Finally, you'll need to apply pressure to the back of the acrylic sheet for about 60 seconds. Be sure to check the manual for the correct temperature and time. You might have to experiment a little until you find the best settings.
Once your design is transferred, you're all done.
Marketing Your Prints
To research other printers, visit 7 Best Printers For Printing Fine Art Prints.
The prints you make of your drawings should be called fine art prints or giclee prints, and the name you use will depend on the printer and the paper you are using for the copies.
To learn more about the different prints, visit Limited Edition Giclee Prints – Fine Art Prints What Is The Difference.
You do not want to call them just prints because prints refer to the art of printmaking.
To learn more about original prints, visit Reproduction Print And Original Print – What's The Difference.
You will also want to know how much pencil drawings sell for so you can set a price for your artwork.
Final Thoughts On How To Make Prints Of Drawings
Taking a little time to learn how to scan and edit your drawings will pay off with increased art sales.
Your business goals will be determined by your business goals, deciding on what scanner you will invest in and how you will make copies of your artwork.
Now that you know how to produce a high-quality print at home and where to print them, it is time to take action and make copies of your favorite drawings, make your portfolio, and create listings on your website to earn money from selling giclee prints.
A local printing service might be your best option if you are interested in bulk prints of your art. However, if you wish to have professional prints on greeting cards and other merchandise, a POD service might be your best option.
More Articles Relating To Art Prints