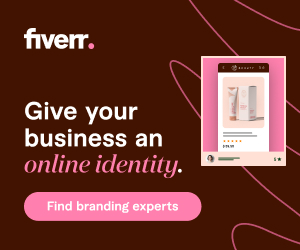 Disclaimer: This post may contain affiliate links. If you make a purchase by clicking on an affiliate link, Nevue Fine Art Marketing may earn an affiliate commission at no additional cost to you. Affiliate relationships include, but are not limited to, Bluehost, Tailwind, Skimlinks, SareASale and StudioPress. To learn more visit Affiliate Link Disclosure Policy
How Can A Creative Person Make Money
There is a misconception that it is difficult for artists to make money.
The starving artist, stereotype, could not be farther from the truth.
You can make money with art skills, and multiple opportunities are waiting for you.
Just take a few minutes to think about all of the opportunities that are available like graphic design, illustrator, sell original artwork and giclee prints online, monetize your art blog, and sell online courses.
These are just a few ways you can earn money from your creative work.
How To Make Money With Art Skills
There might have been times when you have wondered if there are ways to make money doing something you love.
Developing an art career that can generate enough money to support yourself or your family can be challenging.
Artists who turned their passion into an occupation done so by:
Writing business goals
Enhancing their artistic skills
Studying online and offline marketing
Networking with other artists
Building name recognition
Creating multiple revenue streams
Analyzing what strategies worked for them
Learning how to make money with art skills is possible, but it does take a lot of work and discipline.
What Separates A Hobbyist And A Professional Artist
In many of my articles, I explain how easy it is to start an online art business.
Even though it is easy to build an artist website, it is a challenge to make name recognition with all of the competition online.
There are many different digital marketing strategies you will have to become aware of.
You will also have to experiment with multiple strategies until you find the perfect mix for your target audience.
There are different reasons why there are many artists who fall short of their goals, and one of the main reasons is because they are impatient.
They want instant success, and unfortunately, there is no such thing as instant success.
You will have to put in many hours studying digital marketing while creating art and maintaining your online art gallery.
Another reason why some artists fail is that they put all of their eggs in one basket.
They are only focusing on original art sales for income.
The artists how are thriving have many different revenue streams that are generating money for them.
Not all of them are producing a tremendous amount of money, but all of the revenue streams combined create a decent yearly salary.
In today's post, I will talk about how you can make money from your artistic skills. The ones outlined below are not the only options out there, but it is a good start.
If you are interested in learning more about art marketing visit, Art Business – Art Marketing Resource. You will find over a thousand art marketing articles, eBooks, and workbooks to help you build a thriving online art business.
Sell Original Art
The first way you can start earning money from your artistic skills is by selling your original artwork.
Your original paintings and drawings will start to separate yourself from all of the other artists selling art online.
There are a few different ways you can start selling your originals.
Your first option is to build a website.
The easiest way to build a professional online art gallery is to purchase hosting through BlueHost or SiteGround and launch a WordPress site.
Starting a WordPress site is easier than you might think.
If you purchase a shared hosting account with BlueHost of SiteGround, they will install WordPress automatically upon the completion of signing up for an account.
There are other hosting services available. But BlueHost and SiteGround make it easy to launch a WordPress site, and they are both very affordable.
Before you head over to one of the two hosting services mentioned above, you will want to take some time to name your art business and think of a domain name.
A domain name is the address (URL) people will use to go directly to your website.
Related Posts:
After you have your WordPress site live, you will want to consider purchasing a premium theme like StudioPress Themes.
WordPress Themes are templates that allow you to design the look and flow of your website.
You do not have to purchase a premium theme to start selling your art on WordPress. However, premium themes offer more features, making it easier to build a unique brand, your site will be optimized for SEO, and your website will be more secure.
The last step is to install the free WooCommerce WordPress plugin.
Wocommerce is a free plugin for WordPress that allows you to showcase and sell your artwork on your WordPress website.
Related Posts:
Create a logo for your website before you start uploading your artwork and start writing blog posts. The Logo will be a part of your branding.
You can create a logo or outsource the project by hiring a freelancer from Fiverr or a different company.
Fiverr is an excellent place to start. Many talented affordable freelancers are looking for work.
Outsourcing specific jobs like creating logos will provide you with extra time to work on more important tasks.
Another option for selling art online is to build a website on a third-party platform like Shopify.
Shopify is a subscription to a software service that offers you a website and uses its shopping cart solution to sell, ship, and manage your products. Using their service, you can get access to easy to use admin panel where you can add products, process orders, and enter store data.
(Source: WebsiteSetup)
To learn how to set up an online Shopify store visit, Tutorial for Creating an Online Shopify Store.
For more third-party options visit, 16 Best Artist Website Builders.
If you do not have a large following, you might want to consider selling your art on Etsy or eBay.
Related Resource: How To Start An Etsy Shop
I would suggest building a website after you have grown your fanbase because it will be easier for you to drive traffic to your site and separate yourself from all of the other artists selling on platforms like Etsy and eBay.
You will also appear more professional with your website, which will increase your original artwork's value.
Galleries and craft fairs are other places you can sell your original artwork.
Sell Prints
An excellent way to earn extra money is by selling prints of your original artwork.
Successful artists find ways to make the most profit out of every piece of art they create.
Offering reproductions of art, you have already sold or are waiting to sell will help you reach a broader audience.
Some people have a passion for art but can not afford to make a substantial investment in an original oil painting but can purchase a giclee print.
When an artist sells an original painting, the profit margin is calculated by:
Selling price – The cost of materials – Marketing costs = Proffit.
$1,000 (selling price) – $300 (Cost of supplies) – $200 (marketing costs) = $500 (profit)
The $500 will be all of the money an artist can generate from an original piece of art unless they offer reproductions of the original artwork.
For example, let's say that an artist offers giclee prints of the original painting they sold for $1,000.
They are selling the prints for $40 a print.
$40 (selling price) – $10 (cost of prints) – $5 (marketing costs) = $15 (per print profit)
If the artist sells one hundred prints in a year, the profit generated for the year will be $15 (profit per print) x 100 (prints sold) = $1,500 (profit)
The original painting has now generated $2,000 in one year just because the artist offered reproductions of their artwork.
The two options for selling prints are:
Limited Edition Prints– Limited edition prints are when you only offer a specific amount of prints. After a certain amount of prints have been sold, there will be no more available. Most artists sign and number the print on the back. Signing and numbering limited editions make the print more valuable to the buyer.
Open Edition Prints– There is no limit to how many prints are available for purchase. You can continue to sell prints of your artwork for as long as you wish.
How to make prints of your art:
Print your prints at home– If you have a large fanbase, you might want to consider purchasing a high-quality fine art printer.
Related Resource: Best Printers For Art Prints – Selling Art Online
Print On Demand Sites– If you do not have the funds to purchase a printer, you can sell your art prints on a POD (print on demand) site.
Sites like Printful will print your art on fine art paper or other merchandise and ship it directly to your buyer with no upfront costs.
When a print is sold, you pay for the costs of the materials and shipping fees. The extra money from the sale is yours.
For example, if it costs $10.00 to have Printful print and ship your item and you are charging $20.00 for the print, you will make $10.00 from that sale.
Related Post: How To Sell Art Prints On Etsy With Printful
Printing Shop The other option is to go to your local printer and purchase prints in bulk.
Commissions
Commissions are a great way for you to earn extra money from your art skills.
Instead of creating an original piece of art that you hope people will be interested in, a client will hire you to create a unique piece of art for them.
A commissioned sale might include:
Family portraits
Pet portrait
Landscape
Special Place
Offering commission work is a guaranteed sale.
One of the problems you might encounter is that you become overbooked.
You will want to decide on a schedule and terms and conditions before you start offering commission work.
Related Resources:
Optimizing Social Media
Social media is vital for artists to grow a following and build their trust.
Social networks like Instagram, Facebook, and Twitter, are the most popular networks for artists selling art online.
The larger your following becomes on social media, the better your chance of having certain brands sponsor.
Companies are always searching for authoritative people to sponsor their products on social media.
Reach out to your favorite supply company if you have a large following on Facebook or Instagram to see if they will be willing to sponsor you.
The problem you are going to face is that it takes a lot of work and time to build a social media following.
Below are some online courses you might want to look into to help you learn more about social media marketing:
YouTube Chanel
If you feel comfortable in front of a camera, YouTube might be a great income source for your art business.
Not only will you reach a broader audience online, but if your videos are popular enough, you can make some decent money from ads and sponsorships.
To be eligible for monetization on YouTube, you need 1000 subscribers and 4000 watch hours in the past 12 months.
Youtube imposed this rule in 2018.
It will take some time to reach 1,000 subscribers and 4,000 watch hours per year. Read YouTube's terms and conditions before developing a YouTube marketing strategy.
But until then, you will be getting better at creating videos, and you will also learn what type of videos your audience likes.
Video ideas for artists:
Favorite Art Books
Art Giveaway
Art Studio Tour
Art Supply Reviews
Art Supply Unboxing
Drawing tutorials
Painting tutorials
Supply cleaning tutorials
Art marketing tutorials
Packaging art for shipping tutorials
Above are just a few ideas to get you started.
I have learned over time that the best videos are instructional videos.
Videos that help solve a viewer's problem tend to get many views.
Try different strategies to see what works best for you and your art business goals.
How To Make Money With Art Skills On Patreon
Patreon is a way to get paid for creating the things you're already creating (webcomics, videos, songs, whatevs).
Fans pay a few bucks per month or per post you release, and then you get paid every month, or every time you publish something new. (Source: Patreon)
If you enjoy making "How To" videos, Patreon is an excellent way to earn extra income.
But Patreon will only work if you already have a following.
One strategy that works well for artists is to build a following on YouTube than start a Patreon channel that will provide more value.
eBook And Online Courses
Creating a tangible product like an eBook or online art course is another opportunity to earn money from your art skills.
You can sell tangible or downloadable products on social media, your WordPress artist website, or even sell your eBooks on Amazon.
So if you have a specific skill and you like to talk about it, you can easily create an eBook or course that you can continue to sell and make passive income.
Take a look into Thinkific if you are interested in selling courses online.
Thinkific Features:
Free and paid memberships
Create a course curriculum with their Course Builder
Customizable websites to deliver courses
Ecommerce solution to accept payments for the courses
Business and marketing tools
Student success tools
How To Make Money With Art Skills Blogging
Blogging is essential for any business selling products or services online.
Published blog posts provide information that helps solve a problem.
Developing a digital content marketing strategy will make it easier for your target audience to discover your artist's website online.
If you are only relying on social media to drive traffic to your site, you miss out on reaching a lot of potential buyers.
One of the most effective ways to build brand awareness while providing relevant and useful content to your target audience is through consistent blogging. Blogging is an inexpensive way for small businesses to drive traffic to their site, enhance inbound marketing efforts, and attract more prospective customers. (Source: CBO)
Blogging provides a way for people searching on Google, Bong, and even Pinterest to discover your art website.
The content you publish will build trust with your readers, which will turn a potential buyer into an art collector.
Artists will increase their art sales by blogging, but can also monetize their blog posts with affiliate links, ads, and sponsorships.
Affiliate Links – are links that, when a reader clicks on an affiliate link and makes a purchase, the author of the post will earn a commission of the sale at no extra costs to the reader. I will talk a little more about affiliate marketing next.
Ads – Many websites, large and small, generate income from ads on their sites. It costs money to operate a website and time to write a blog post. Ads will help to compensate for the costs of owning a website.
I know many bloggers who are earning a six or even seven-figure income blogging.
I will tell you that it is much work to generate that amount, but it is possible.
Would you like to learn how to build a blog that generated over $15,000 a month?
Debbie Gartner explains exactly how she created a blog that makes her six figures a year.
I have read and strongly recommend purchasing Debbie's books if you are interested in learning how to make money with art skills.
Ads For Websites
There are several popular ad companies available for bloggers.
The most popular one is Google Adsence.
Google AdSense is an easy way to get started, but if you are interested in earning a six-figure income, you will want to apply for Monumetrics or Mediavine.
Monumetric is a company that has a team of people who will maximize the potential of your ads.
Mediavine is similar to Monumetrics, but it is more difficult to be accepted.
Sponsorships – are similar to being sponsored on social media. The only difference is that a company will pay a fee for you to put a banner with a link back to their business on a highly visible area of your website and blog posts.
Related Source: 28 Day Blogging Challenge for Visual Artists
Affiliate Marketing
If you're unfamiliar with affiliate marketing, the concept is pretty simple:
Promote products/services on your blog. Add special links to those products/services in your content. When your readers click those links (or purchase products after clicking those links), you get a cut of the profits from the merchant. (Source: Search Engine Journal)
New artists are always searching for the best products to use for their artwork.
Why not earn a few cents when you are talking about your favorite art supply, art books, art classes, or even art marketing classes?
All you do is sign up for an affiliate program (most large businesses offer affiliate programs) and link affiliate links to products you use and trust.
Top Affiliate programs:
ShareASale Affiliates
Amazon Associates
Shopify Affiliate Program
Clickbank
Rakuten Marketing Affiliates
Teach Art Classes
If you like to teach but do not like to be in front of a camera, teaching local art classes or one-on-one classes is a great way to earn weekly income.
Do some research and see if there is a local place that will allow you to teach art classes.
Another option is to provide one-on-one art classes from your studio or travel to their house.
How Do Artists Make Money
The artists who have built a thriving art career started where you are asking, "How can I make money as an artist?"
Successful artists making money:
Wrote down business goals
Built a website for their business
Learned about SEO and keyword research
Published blog posts
Enhanced their artistic skills
Learned about the creative market
Built multiple revenues streams
You can become as successful as they are as long as you put in the hard work and are patient.
The best advice I can give you is to work on one project at a time.
Once you have a strategy working smoothly, start on another plan.
Trying to do too many projects at once is difficult, and most often fall short.
Final Thoughts On How To Make Money With Art Skills
The ideas above are a few different ways on how to make money with art skills.
Making money as a creative person has never been easier. You can work online or online or even do both.
You do not have to just create art to become a successful artist.
The internet has changed the art world and the art industry is booming.
Develop several different revenue streams that relate to your art business goals so you can start making more money from your creative side.
Would you like to learn how to build a blog that generated over $15,000 a month?
Debbie Gartner explains exactly how she created a blog that makes her six figures a year.
Check out this eBook to learn how to be more effective with your keyword research, Get Your Keywords Together: How To Do Keyword Research With Only Free Tools.
You Might Also Be Interested In: