Whether you are trying to earn some extra money during the Covid-19 outbreak, an art student, a stay at home mom or an emerging artist trying to make a career selling art, there is money to be made from your art skills. Determining how to make money selling art online can be a challenge, but I am going to make it easier for you in this post.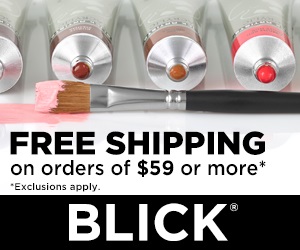 Disclaimer: This post may contain affiliate links. If you make a purchase by clicking on an affiliate link, Nevue Fine Art Marketing may earn an affiliate commission at no additional cost to you. Affiliate relationships include, but are not limited to, Bluehost, Tailwind, Skimlinks, SareASale and StudioPress. To learn more visit Affiliate Link Disclosure Policy
Why Many Artists Fail
I have been selling my artwork online since the early 2000s, and I have made plenty of mistakes, implemented art marketing plans that produced no results. I am still consistently revising my art marketing strategies as my art business continues to grow.
It has never been easier for artists and crafters to showcase their creations to people around the world.
The challenge is not getting lost in the crowd.
How can you get your artwork notice when there are so many artists uploading new artwork every day?
The artists who succeed are the ones who have goals, work every day towards their goals, patient, and develop marketing strategies that complement their goals.
One reason artists fail today is that they what instant results. They expect that once they upload their artwork on Facebook, everyone will stop what they are doing to admire and purchase the original art.
Wouldn't it be nice if it was that easy?
Unfortunately, it is not, and that is why I am writing this how to make money selling online art post for you.
To start, I want you to read 11 Reasons Artists Fail At Selling Art.
This post covers some of the most common mistakes artists are making when they are trying to sell fine art.
I am a big believer in studying what works for successful businesses, but I also believe you can save a lot of time learning what not to do.
How To Make Money With Art Skills
Did you know that there is more money to be made than just selling original art?
You have a skill that has multiple levels.
Why not use your skills to earn extra money?
Different Ways Artists Can Make Money
Monitize your art bog
License your art
Teach group art classes
Teach online classes
Publish eBooks
Private commissions
These are just a few options for you to make money fro your art skills.
For more information, visit:
How To Increase Your Income Stream Selling Wearable Art
17 Art Business Ideas To Help You Supplement Your Income
How To Earn Passive Income For Artists
What Is Your Specialty
If I were to ask you what your specialty is, what would you tell me?
Most artists, including me, have creative minds and enjoy trying different mediums and using various subject matters.
I have been a graphite artist for over 40 years, and just recently, I have started using pastels for my wildlife art.
I also enjoy woodburning and painting with acrylics, but if I had to say what my specialty is, it would be creating wildlife art with pastels and graphite.
Before you can start learning how to make money selling art online, you need to know what your specialty is so you can market your artwork to your target audience.
What is your specialty?
What comes easy to you?
What is the first thing you want to start painting or drawing?
Enhance Your Artistic Skills
Learning how to make money selling art online is a business skill.
You will have to learn about:
Social media marketing
Content marketing (blogging)
Email marketing
Website design
To get started learning about the business side of selling art visit:
You will find over a thousand articles I have written to help you learn how to sell art online.
My mission is to provide you with all of the information I have learned over the past fifteen plus years to help you achieve your goals quicker.
You can also invest in online classes to help you learn about a specific topic.
CreativeLive has professional artists and marketers that share their expertise.
These are just a few courses from CreativeLive that will help you to build a successful online art business.
While you are learning how to operate an online art business, you will also want to devote some time to enhance your artistic skills.
You have spent many years practicing your creative skills, experimenting with new techniques, and trying different tools.
You now have a unique artistic style that will separate you from all of the other artists online.
However, if you do not continue to work on your skills, you will lose them.
Just like a professional guitarist has to practice scales every day or a singer has to practice vocal exercises every day, an artist must continue to work on their skills every day.
Visit Free Drawing Tutorials to learn how to draw realistic drawings.
These studies are also beneficial for painters.
Pricing Art
Pricing art is a challenge for every artist who is just starting to sell art online.
You will adjust your prices several times in the early stages.
The goal is to make a profit when you sell a piece.
So many times, I see artists pricing their art too low just to land a sale.
The bottom line is, if you are losing money every time you land a sale, you will not be in business very long.
Below are some helpful articles that will help you with your pricing strategy:
How To Calculate The Selling Price Of A Product
How To Price Your Artwork For Better Sales
Show Your Art Prices To Increase Sales
How Creating A Pricing Chart For Your Art Will Increase Profits
7 Art Pricing Rules To Stick With
Craft Calculator – How To Price Handmade Products
How To Price Art – 5 Essential Strategies That Increase Sales
Art Business Basics: Show Your Art Prices To Increase Sales
How You Can Increase Art Selling Prices
Pricing Artwork – Best Practices For Beginners
Networking
Networking with other people locally or online will help you to meet more people.
Every person you meet can be a potential advocate for your artwork and art business.
Take advantage of every opportunity that arises to share your elevator speech.
Devote some time every week to meet people on social media who share the same interests.
The more people who get to know you, the better.
Business Mindset
There is more to selling art than just creating beautiful artwork.
If you think that just because you upload an image on Instagram, you will land a sale you are wrong. There are thousands of images being uploaded on Instagram every day.
If you think that when you publish a new blog post, people are going to stop what they are doing to read your post, you are wrong.
There are so many people trying to do exactly what you are doing right now, learning how to make money selling art online.
The artists who succeed are the ones who have a business mindset.
Creating art is your creative side, selling art is your business side. You need to have an equal balance to become successful.
Time Management
The last thing I would like to talk about is learning how to manage your time.
If you are not careful, you will find yourself working around the clock, and it will start to interfere with your home life.
I had to learn the hard way.
There was one point in my career when I was working over a hundred hours a week, and this lasted for a few years.
I realized that there is so much more to life than operating a business.
I realized that the only way I could continue was to learn how to manage my time better and prioritize what was necessary for the business.
Take a look at Organization And Time-Management Class by CreativeLive if you struggle with time management
Conclusion:
Learning how to sell art online and make money is a lot of work.
As long as you devote time to enhance your artistic skills and your marketing skills, you will achieve your art business goals.
Popular Art Marketing And Sales Tutorials
Below are some of the most famous art marketing courses that will grow your online art business:
Most Popular – How to Make a Living Selling What You Make by Megan Auman
Most Popular – Build a Successful Creative Blog by April Bowles-Olin
How to Build a Business While Learning Your Craft by Megan Auman
Pinterest Marketing for Makers & Designers by Megan Auman
Did you enjoy this article? Don't forget to sign up for my free weekly newsletter.
You can also join me on:
Learn how to start, grow, and monetize your online art business.
Art Business Planners