The colors in acrylic paintings are often flat and dull. Adding more paint is not the solution for creating vibrant colors with acrylics. Some artists might think they could make bright colors by mixing white paint with other colors. Doing so can make light colors, but adding too much white could make the color look faded. Here are some tricks that will help you achieve vibrant acrylic paintings. The good news is that there are ways to make your acrylic paintings more vibrant, and in this post, we will share tips on how to make acrylic paintings bright and vibrant.
Disclaimer: This post may contain affiliate links. If you make a purchase by clicking on an affiliate link, Nevue Fine Art Marketing may earn an affiliate commission at no additional cost to you. Affiliate relationships include, but are not limited to, Bluehost, Tailwind, Skimlinks, SareASale and StudioPress. To learn more visit Affiliate Link Disclosure Policy
Why Are Acrylic Paintings Dull?
When acrylic paint is wet, it reflects light. However, once dried, the reflection of light from your painting lessens, causing the color to look dull.
Matte paints like acrylic are duller and less vibrant than oils and other mediums. Oil paints are richer because oils have a higher oil to pigment ratio, making them more luminous.
Here are some quick tips that will make your acrylic painting more lively.
Add A Gloss Medium To Your Paint
Using gloss medium in your acrylic paint can help brighten up the colors of your paintings. However, a glossy finish can add a glare to the painting when light hits the shiny paint.
Popular Gloss Medium For Acrylics:
Golden Acrylic Glazing Liquid is a slow-drying acrylic medium designed for artist acrylic paints and indoor interior paints to create a fantastic mixture of color glazes.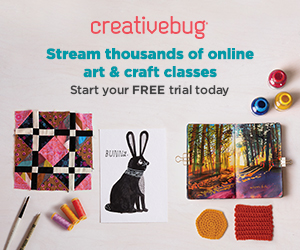 Painting Repeat Patterns by Hand: A Daily Practice by Cleo Papanikolas on Creativebug!
Gloss Gell Medium by Artist Loft is a quick-drying gloss gel that mixes well with Golden Acrylic paints and mediums. Add gloss, transparency, and texture to your paintings by adding this gell to your acrylic paints.
Liquitex Gloss Gell Medium increases the brilliance of acrylic paints without changing the thickness of the paint when used with high-quality acrylics.
Use Artist Grade Acrylics
Use the highest quality acrylic paint possible for your painting. Most artist-grade acrylic paints come with a higher pigment to binder ratio than student-grade paints, making them brighter and more vibrant.
Student grade acrylics are good for practice, but they will not give you the same results as artist grades. Student grade acrylics are good for practice, but they will not give you the same results as artist grades. Student-grade acrylics are less expensive because they do not contain as much pigment or lower quality pigment to lower the cost of production.
For the best results, the highest quality brand of paint for your artwork.
Best Artist-Grade Acrylic Paints:
Liquitex Heavey Body Artist Acrylics is an artist-grade acrylic with a higher pigment to binder ratio than student grades, making it brighter and more vibrant.
Golden Heavey Body Acrylic Paints is a favorite among artists for its high pigment to binder ratio. They offer a wide range of different colors suitable for most projects.
Galeria Acrylic paint from Winsor & Newton is a high-quality acrylic that produces professional results and is perfect for painters on a budget. The Galeria acrylic collection has various colors, ranging from subtle rosy undertones to vibrant punchy primary colors. The paint's fluidity and consistency allow the artist to use and combine it with ease while still maintaining its shape and brush strokes.
Pigments
There are two types of pigments used for acrylics.
Traditional pigments like burnt umber, yellow oxide, red oxide, burnt sienna, and cadmium red light are made from minerals from the earth. The quality of the minerals will determine the color vibrance.
Organic pigments are manufactured in a lab and tend to be more brilliant than traditional pigments. Examples of organic pigments are phthalo blue, phthalo green, Hansa yellow medium, and dioxazine purple.
Experiment with both pigments to see what works best for your painting.
Underpainting
A technique used by many artists is to create an underpainting before adding the final layers of color to their paintings. An underpainting is a monochrome painting of the entire composition. Underpainting can be done in either light or dark tones, depending on your desired effect.
An underpainting can make your acrylic painting brighter and more vibrant. However, this technique is not for everyone and should only be used by artists who know how to do it properly.
A good practice would be to start with a white background. Cover the entire canvas with a titanium white and let dry before painting your subject matter.
Mixing White Paint
Mixing white paint with other colors will lighten the tone of the color. However, if you use too much white paint, it will lessen the vibrance of the color.
Mixing Black Paint
Adding black to a different color will darken the value but adding too much black will also lessen the vibrance of the original color. Use black and white paint sparingly if you want to create a painting with vibrant colors. Keep in mind that when you mix black or white paint with a different color, there will be less pigment, so the color will not be as vibrant.
Lighter Colors Next To Darker Colors
Using a lighter color next to a darker color will make the lighter color appear brighter. The same applies to using dark colors next to a lighter color. The darker shade will appear darker. Artists' biggest problem is not learning how to accent their detailed work with different shades.
Warm Colors And Cool Colors
Adding cool colors next to warm colors will make the warmer colors more vibrant.
For example, the background of a landscape painting is often softer and mutated. Artists use cooler colors in the background and warmer colors for the focal point to create depth.
The Color Wheel
Selecting color opposites on the color wheel can make your colors more vibrant. Using analogous colors (colors next to each other on the color wheel) will mute and tone down your palette.
Examples of color opposites:
Red – green
blue – orange
yellow – purple
Final Thoughts On Making Acrylic Paintings More Vibrant
Acrylics are not as vibrant as oils or watercolors. The key to painting with acrylics is experimenting and looking at the results under various lighting.
The best way to achieve vibrant acrylic paintings is by using professional artist quality paint and color theory for your compositions.
Adding a gloss varnish or glaze will make your acrylic paintings more vibrant but experiment with them before using them with your finished artwork.
Be careful when mixing colors because mixing colors can create muddy or beautiful colors.
More Painting Related Articles
21 Watercolor Painting Prompts For Beginner And Advanced Artists
Essential Oil Painting Supplies For Beginners
How To Choose The Best Paint Brushes For Acrylics
How To Paint Trees In Acrylic With Videos