Last Updated on
I have been drawing with graphite for over forty years, and it is still one of my favorite mediums to work with.
I love how you can create photorealistic drawings with soft value changes.
Unlike art with color, greyscale drawings and photographs remind me of a particular time in the past.
However, with all the positives there are with graphite, there is one big problem many artists face. The problems artist face is how to keep drawings clean during the drawing process.
I have learned many tips over the past forty years, and learning how to keep my drawings clean was a valuable lesson learned.
In this post, I am going to share with you how I protect my drawings from smudging while I am drawing.
How To Keep Graphite Drawings Clean
Below are some tips that I have learned along the way.
Some of them are obvious, but sometimes, just hearing it will prevent a disaster.
Keep Your Drawing Area Clean And Organized
Take a few minutes to clean your drawing table before you start your drawing project.
Your last project might have left some graphite on the table, which will get on your drawing surface and hands.
It will be imposable to keep your graphite drawings clean if they become spoiled before your first line.
Just make sure that the table is dry before you put your drawing paper on it.
I can not tell you how many times I had to start a project over because of my Strathmore Bristol Board getting wet and warping.
Another tip is to keep food and drinks away from your drawing table.
If you know me, you know I love coffee. You will always see me with a cup of coffee either in my hands or nearby.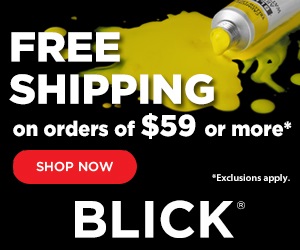 You might see where this is going.
I have ruined more drawings by dripping or dribbling coffee on my drawings.
The only way I learned how to prevent this from happening was by putting my coffee on the other side of the room.
This makes me get up to have a sip of coffee, rather than spilling it on my work. An extra benefit is standing up every now and then is healthy.
Keep Graphite Drawings Clean By Planning Before You Draw
Some artists draw from the lefts side of the paper towards the right side to prevent their hands from smudging their drawings.
If an artist is lefthanded, they will work from right to left.
I can not draw like this.
I tackle every drawing differently.
I identify where the darkest values are, and I work from there.
I also rotate my paper to make it easier to draw different lines.
Everyone has a different drawing technique, and this is what makes our work unique.
The best way to prevent smudging your paper is by planning before you start.
Decide what you will be doing and when you will be doing it so you can prevent any mistakes that might occur.
This brings me to my next tip.
Do Not Rest Your Hand On Your Drawing
There are two reasons why you should never touch your drawing surface.
The first reason is that the oil on your hand will soil the drawing area, which will make it imposable to draw smooth value changes.
It does not matter how many times you wash your hands before you draw; you will still have oils on your hand that will transfer on your paper.
The second reason is that if your hand touches the graphite, some of the graphite will go on your hands. The next time you touch your drawing surface, the graphite on your hand will be transferred to your drawing surface.
To prevent this from happening, always have a piece of paper between your hand and the drawing surface.
You do not need to purchase anything expensive. I use a cheap printer paper.
Be sure to lift the protective paper instead of pushing the protective paper when you are going to work in a different area.
Pushing the paper will spread the graphite, just like a blending stump does.
Another tip is to always start the day with a clean piece of protective paper.
Blending Tools
Depending on your drawing styles will determine if you use blending tools or not.
If you like to blend your drawings, never use your fingers to blend.
Like I said earlier, oils and lotion on your hands will destroy your drawing surface.
I use a variety of blending tools, and I will be making a video explaining the different tools I use soon, but until then, below is a list of what I most frequently use.
I hope these tips help you to keep your drawings clean.
You spend a great deal of time on your artwork.
Learning how to keep graphite drawings clean during the drawing stage will reduce stress in your life.
Drawing Supplies I Use For My Drawings
Drawing Paper
Blending
Shading Pencils Set
Value Finder
Erasers
Extras
Popular Art Marketing And Sales Tutorials
Below are some of the most famous art marketing courses that will grow your online art business:
Most Popular – How to Make a Living Selling What You Make by Megan Auman
Most Popular – Build a Successful Creative Blog by April Bowles-Olin
How to Build a Business While Learning Your Craft by Megan Auman
Pinterest Marketing for Makers & Designers by Megan Auman
28 Day Blogging Challenge for Visual Artists
Are you ready to start building an online presence?
Available on Amazon or Download your copy today.
The Productive Artist How to Live Your Dreams
The right mindset and time management skills are essential for any business. These topics are often not talked about but are critical elements for your success. You will learn how to have a winning mindset and time management skills necessary for operating a successful art business.
Available at Amazon or Download your copy today.
Get More Done in Less Time The Part-time Artist
Proven strategies that will help you to get more work done in less time so you can sell more art and earn more money.
Available at Amazon or Download your copy today.
Did you enjoy this article? Don't forget to sign up for my free weekly newsletter.
You can also join me on:
Learn how to start, grow, and monetize your online art business.
The Complete Blogger Template Toolkit 
OVER 450+ Templates You Need to Quickly Create Stunning, Jump-Off-The-Screen Image to Grow Your Blog-- Without Having to Learn Design!