POD Websites: How To Increase Art Sales
Selling prints of your original artwork can be a great way to generate extra income.
Many POD websites are available for artists to sell prints such as Zazzle, Fine Art America, and RedBubble.
If you are using these sites, you might have found that selling prints of your work might not be as easy as you have hoped.
In this post, I am going to talk about how you can increase your art sales using POD websites.
Wouldn't you like to generate extra income from art that has been sold years ago?
Many artists have learned how easy it is to supplement their income by selling prints of their original artwork.
If one of your goals is to discover different ways on how to increase your income, selling prints might be the solution you were searching for.
POD (Print on Demand) companies allow artists and photographers to sell prints of their original art with no upfront costs.
You are only required to pay a commission based on the sales created from your listings.
Best of all, they take care of all the orders, produce the prints, and ship them to the buyer.
Can you imagine earning extra money from art you have created with no risks or additional work?
Before print on demand fulfillment sites existed, artists would have to purchase large quantities of prints from local printers.
They could only hope their investment was a good idea. If they didn't sell the giclee art prints, they would be out of the money they spent on the prints and have a lifetime of presents for their friends and family.
Today there are no risks. You might not produce the same profit margin, but it sure beats losing money.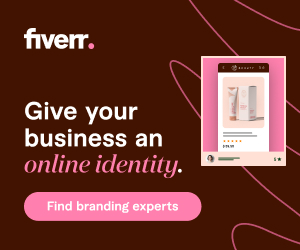 Disclaimer: This post may contain affiliate links. If you make a purchase by clicking on an affiliate link, Nevue Fine Art Marketing may earn an affiliate commission at no additional cost to you. Affiliate relationships include, but are not limited to, Bluehost, Tailwind, Skimlinks, SareASale and StudioPress. To learn more visit Affiliate Link Disclosure Policy
What Are POD Websites
POD stands for Print On Demand. POD websites like the ones listed above will take the order from a customer, print your artwork on merchandise, and ship it to the buyer.
You earn a percentage of every sale that is generated from your images. The profit line is not high, but it does add up.
The extra money that comes in could be helpful when you are waiting for your original artwork to sell.
Some demand sites like Fine Art America and Printful will allow you to add the markup for each item.
For example, you can decide how much money you would like to receive from a print of other merchandise like phone cases, shirts, and wall art sold on Fine Art America.
When you upload an image on to Fine Art America you will have the option to add in your markup for each product. If you leave the area blank the product will not be available for someone to purchase.
Here is a list of some popular print on demand merchandise sites used by artists and photographers. (This is a small list but it will get you started.)
Fine Art America was founded in 2006 and is a recommended site by many artists and photographers.
Their specialty is offering museum-quality prints, artists and photographers are proud of selling.
FAA has recently started to offer prints on other merchandise, including mugs, shirts, towels, facemasks, and more.
You set how much you would like to earn from each product sold.
Printful is known to be the t-shirt dropshipping leader and has been around since 2013.
One of the features offered by Printful is the ability to integrate Printful to other e-commerce platforms like WooCommerce, Etsy, Shopify Gumroad, Ecwid, and more.
You have the choice of how much you will earn from each sale from Printful.
Society6 has artists from around the world, uploading and selling their original artwork on over 30 premium products.
Society6 specializes in high-quality art prints and has an active community and marketplace art buyers visit for quality artwork.
Society6 does not allow artists to markup the prices. You will receive 10% of the retail price when an item is sold.
Redbubble is a print on demand platform from Australia that gives independent artists a way to sell reproductions of their art.
Redbubble offers over 60 products you can sell your artwork on, including postcards, hoodies, smartphone cases, notebooks, and much more.
You have the liberty to decide on your artist margin. Redbubble will take your artist margin and add it to the base price to come up with the retail price.
Redbubble sends payments to the artists on the 15th of every month as long as they reach the threshold of $20.
Zazzle California based POD website that offers over 1300 customizable products.
They claim that their website receives over 30 million visitors each month.
You have the option to set your royalty from 5% to 99%.
Zazzle has a payment threshold of $50.00 for PayPal deposits and $100.00 for payment by check.
Teespring is a print on demand platform that allows you to sell your original artwork on products by uploading digital images of your original work.
Their userfriendly platform makes it easy for everyone to make money selling designs on a large variety of products.
They will print and ship your items when an order is placed.
You set the selling price for each item. For example, if the base cost for a t-shirt is $8 and you sell it for $20, you will receive $12 for every t-shirt sold.
Most POD websites sell prints on merchandise along with fine art prints, like coffee mugs, T-shirts, calendars, and hundreds of other products.
The most popular POD sites that offer prints on merchandise are RedBubble, CafePress, Zazzle, Printful, and Society6.com.
Fine Art America has also been introducing a line of merchandise such as smartphone covers, mugs, T-shirts, and more.
Here are some more POD sites to look into:
How To Choose A POD Service
Deciding on what POD service will be best for you might feel overwhelming at first.
But if you take the time to write what your goals are, you will have an easier time filtering through all of the available sites.
Answering these questions will help you to make a better decision for your art business goals.
Do you want only to sell fine art prints of your artwork?
Are you offering limited editions?
Would you like to sell your art on merchandise like mugs, T-shirts, cards, and calendars?
Would you like to have a storefront for your POD products?
After you know exactly what you would like to accomplish, visit the sites listed above and find the perfect company for you.
Be sure to read all of the terms and conditions before deciding what site you will be working with.
Also, take notes of how much commission you will be earning for each sale.
Marketing Tips For Selling POD Art Prints
Now that you have a good idea of what POD site you will be using, let's talk about how to market your artwork.
For you to sell your art, people have to know that it exists.
Learn how to be an expert at marketing your art, both online and offline.
Do not be fooled by sites that claim they have thousands of people visit their website every month.
Traffic is only useful if the traffic is directed to your art listings and purchasing your products.
If a POD website generates much traffic, it does show that the site is reputable, and you should feel secure with the quality of their products and services.
However, if you want to sell art prints online, you will have to put in the hard work and start promoting the items.
It is becoming more difficult for artists to sell their art online due to the number of artists and photographers sharing the same dreams.
I want to tell you upfront that selling your art online is not easy.
It is a lot of work, but the good news is that you can and will be successful if you are patient, willing to learn how to market your art, and willing to put in the effort.
Most artists fail and get discouraged with POD websites because they think that they will start seeing sales roll in once they have listed an item.
Unfortunately, that is not how it works.
To be successful, you will need to market your art prints just like you do for your original art.
The artists that are successful with these sites are the ones putting in the hard work and time.
As I have discussed earlier, the first step is to decide on what POD website you will be using.
They all have similar features, and the commissioned earn is relatively equal for each site.
However, I always recommend you to read the terms and conditions before using any POD website's services and spend a few minutes looking through the art prints on demand reviews.
Take some time and visit the POD websites listed above and decide what will be a perfect fit for your goals.
The next step is to write out your goals for your POD website.
You can not increase art sales without goals and a plan.
For help on writing goals, you can achieve visite:
Annual Art Business Review Workbook
Artist Goal Planners in Light Blue
Artist Goal Planners in Light Pink
The final step is to take action and start promoting the products you will be selling to the world.
How To Promote Art Online
Here are the most common ways artists promote their art online:
Artist blog
Social media sites like Facebook, Instagram, and Twitter
Pinterest
Email
Forums
Blogging is an excellent way to showcase your work and generate traffic to your POD Sites.
Your artist blog will be the fuel that will drive traffic to your art listings.
Blogging is not an "instant" sale technique. It takes hard work and dedication for this to work. It is a long-term project that will build your business and increase art sales.
For example, some of my posts I published over two years ago continue to driving traffic to my artist blog.
The work I put in two years ago is still paying off.
Having a plan for your blog will help you build your audience quicker.
Here are a couple of in-depth articles that will get you blogging like a pro.
Do you have a difficult time sticking to a writing schedule?
I am going to make it easy for you. I have done half of the work. I wrote The 28 Day Blogging Challenge for Visual Artists. This eBook is a step-by-step strategy that is designed to help you grow your art blog.
Good Headlines
With the fast-paced lifestyle we live in and the over-saturated content on the Internet, headlines are overlooked.
It has been said that only two out of ten people will open a post after reading a headline.
That is if the headline caught their attention in the first place.
Use relevant keywords that describe your content and your artwork.
Keep your headlines interesting.
The headline should be accurate and describe the content in the post.
To learn more about writing headlines, visit How to Create Headlines That Attract Buyers.
To market your art to the right audience, you will need to find your niche and create a brand for your business.
Knowing who is interested in the artwork that you create is essential for your marketing efforts. You will save time and money if you do some research first.
By creating a brand, you will build brand awareness on your blog, social network sites, website, and POD websites.
Try not to be too broad. That will make it more difficult for people to find you.
For example, my niche is commissioned dog drawings.
However, I do provide other commissioned work, but my main business is drawing dogs with graphite.
I now know whom I need to market too.
If I just branded myself as a commissioned artist, I would get lost in the crowd. My marketing efforts would be a waste of time and money.
Related post: Art Branding Basics Increase Your Art Sales.
Most artists that I meet do not feel comfortable promoting their artwork.
They feel that they are being conceded or pushy.
There are many ways that you can and should promote your work that will not be pushy or make you sound like you are tooting your horn.
Promoting your artwork is a must if you want to increase your art sales.
When you are promoting your work, you are just creating brand awareness for a product that you create.
An excellent way to start is by showing your work to people who are close to you. They will be your best advocates. Your friends and family want you to succeed and will be more than happy to tell their closest friends about your artwork.
The more you share your work with your friends, the easier it will become for you to show your artwork to strangers. Practice makes perfect.
More art marketing ideas:
Share your artwork on social media sites with a link to where they can purchase the prints.
Put the URL on your business cards and postcards.
Promote your art to your email list.
Are you growing your email list?
Your email list will be your biggest asset. You will often hear artists saying, "I wish I started building my email list sooner." Do not become one of them, artists.
Start building your list today. The people who sign up for your email list will be the most accessible people to whom to sell your work.
They are already interested in what you create. All you have to do is promote the new art prints you have available and a link to the POD website where they can purchase it.
Here are some articles that will help you to build your email list:
Best Places to Add an Email Opt-in on Your WordPress Blog
Final Thoughts About POD Websites:
Selling original artwork or prints takes much energy.
You will need to have a marketing strategy for your original artwork as well as your prints. The effort you put in could be financially rewarding.
If you sell an original for $1,000.00, your profit is $1,000.00 minus costs to create, market, and ship.
If you sell prints of the original, your profit margin will continue to increase with each sale for that one original that you have created. In time, this could become very rewarding.
Successful people are driven and patient. Stick to these tips and you will start to see that your following will grow.
Have a content plan checklist for your blog.
Write eye-catching titles that will make people want to read more.
Create a unique brand for your art business.
Promote your work to everyone.
What are your thoughts on selling prints of your original artwork? Do you think it is worth the energy to increase art sales? Are you using any POD websites? If so which ones are you using and what are your thoughts?
POD Websites How To Increase Art Sales Overview:
What Are POD Websites
How To Choose A POD Service
Marketing Tips For Selling Art Prints
How To Promote Art Online
Artist Blog
Branding
Promote Your Artwork
Did you enjoy this article? Don't forget to sign up for my free weekly newsletter.
You can also join me on:
Learn how to start, grow, and monetize your online art business.
Art Business Planners