You may be an artist looking for new ways to sell your prints. If so, you should consider using a print-on-demand service. These services allow artists to sell their prints online without worrying about inventory or shipping. In addition, they offer a variety of marketing tools that can help you promote your artwork.
There are many different print-on-demand services, and it can be difficult to decide which one is right for you.
This article will introduce you to the best print-on-demand services for selling prints of your original art. We'll also provide some tips on marketing your artwork so you can reach a broader audience.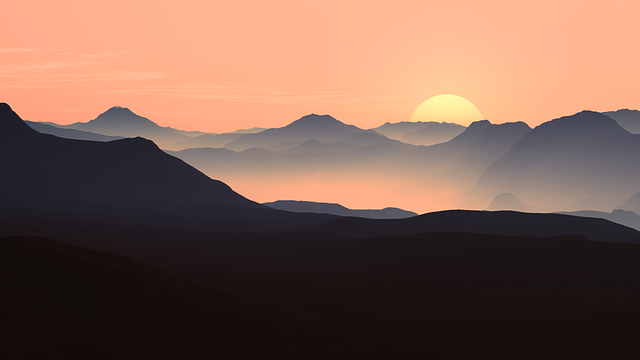 Disclaimer: This post may contain affiliate links. If you make a purchase by clicking on an affiliate link, Nevue Fine Art Marketing may earn an affiliate commission at no additional cost to you. Affiliate relationships include, but are not limited to, Bluehost, Tailwind, Skimlinks, SareASale and StudioPress. To learn more visit Affiliate Link Disclosure Policy
What Are POD Sites
POD stands for Print On Demand. Companies like those listed below will take the order from a customer, print your artwork on merchandise, and ship it to the buyer.
You earn a percentage of every sale generated from products with your art on them. The profit margin is not high, but it does add up.
The extra money that comes in could be helpful when you are waiting for your original artwork to sell.
Some demand sites like Fine Art America and Printful will allow you to add the markup for each item which means you can decide how much money you will earn from each sale.
Here is a list of popular print-on-demand merchandise sites artists and photographers use.
Fine Art America is the world's largest online art marketplace and print-on-demand technology company. They have been helping artists sell wall art, posters, shirts, iPhone cases, and more since 2006.9
Artists can upload their artwork, and they take care of fulfilling the order and shipping the product to the customer.
Within minutes, an artist's gallery is live, and their artwork is available for sale as prints, posters, tote bags, shirts, greeting cards, framed prints, iPhone cases, and more.
Fine Art America fulfillment centers are located in North America, Europe, Australia, Canada, and United Kingdom, allowing them to ship products worldwide. Plus, every order comes with a 30-day money-back guarantee!
Fine Art America Benefits
This demand company makes it easy for artists to set up their own online stores and sell their work to a global audience without worrying about printing and shipping logistics.
FAA also offers a money-back satisfaction guarantee, which gives buyers peace of mind when purchasing prints.
In addition, the site provides several tools to help artists promote their work, such as social media integration and discount options for orders. As a result, FAA is an ideal demand site for artists who want to sell prints of their work.
Printful is a print-on-company that offers services to print and ship high-quality products on behalf of artists and businesses.
Printful provides an artist with an easy way to sell their artwork on various products, such as t-shirts, posters, and custom cases for phones, without worrying about printing or shipping.
POD platforms like Printful offer a unique service for artists. With Printful, artists can create and sell custom-printed products without worrying about inventory or domestic or international shipping. Instead, Printful takes care of everything from printing to fulfillment, leaving the artist free to focus on creating new artwork.
Unlike other platforms, Printful allows artists to decide their profit margins, giving artists the potential to earn a significant profit on each sale.
By selling through a pod platform like Printful, artists can tap into a global market of potential buyers, significantly expanding their reach and earnings. These companies offer a powerful tool for artists selling their work online. By simplifying the process of selling and fulfillment, pod makes it easy for artists to focus on what they do best: creating art.
Related Posts –
How To Sell Art Prints On Etsy With Printful.
Society6 has artists from around the world uploading and selling their original artwork on over 30 premium products.
Society6 specializes in high-quality reproductions and has an active community and marketplace art buyers visit for quality artwork.
As an artist, one of the best ways to sell your work is through demand websites like Society6.
These sites make it easy for customers to find and purchase your work, but they also handle all manufacturing and shipping. This frees up your time to focus on creating new art.
In addition, demand sites typically have a much wider reach than brick-and-mortar galleries so that you can connect with art lovers worldwide. And because customers can purchase your work 24/7, you have the potential to make sales even while you're sleeping.
So if you're looking for an efficient and effective way to sell your art, demand sites like Society6 are worth considering.
Redbubble is a company from Australia that gives independent artists a way to sell reproductions of their art.
Redbubble offers over 60 products you can sell your artwork on, including postcards, wall art, hoodies, notebooks, etc.
You have the liberty to decide on your artist margin. Redbubble will add your artist margin to the base price to develop the retail price.
Redbubble sends payments to the artists on the 15th of every month as long as they reach the threshold of $20.
Related Post – The Ultimate Guide To Selling On Redbubble
Zazzle is a printing company that enables artists and businesses to create and sell various products with customizable designs.
Founded in 2005, Zazzle has been used by millions of customers worldwide to create unique gifts, accessories, and decor. The company offers many printable products, including t-shirts, mugs, phone cases, posters, etc.
Artists can easily upload their designs and set their royalty from 5% to 99%, while businesses can use Zazzle to create branded merchandise.
Whether you're an artist looking for a new way to sell your work or a business owner who needs promotional materials, Zazzle is an excellent resource.
You can set your royalty from 5% to 99%.
Zazzle has a payment threshold of $50.00 for PayPal deposits and $100.00 for check payments.
Teespring is a printing company that allows you to sell your original artwork on products by uploading digital images of your original work.
Their user-friendly platform makes it easy for everyone to make money selling designs on various products.
They will print and ship your items when an order is placed.
You set the selling price for each item. For example, if the base cost for a t-shirt is $8 and you sell it for $20, you will receive $12 for every t-shirt sold.
Saatchi Art is a print-on-demand company that offers artists various print options.
The company has an online gallery where artists can upload artwork, and prints are available in various sizes. Saatchi Art also offers giclée printing, a high-quality print process using archival ink and acid-free paper.
Overall, Saatchi Art is one of the world's leading print-on-demand sites for artists looking for high-quality prints and dedicated customer service.
ArtPal is a print-on-demand site that lets artists sell their work directly to buyers. Unlike traditional print shops, ArtPal does not require artists to print and ship their work.
Instead, ArtPal prints and ships the work on the artist's behalf. This makes it easy for artists to sell their work without worrying about fulfillment or shipping costs.
In addition, ArtPal offers a wide range of print options, including canvas prints, giclee prints, and more. This allows buyers to find the perfect print for their home or office. All of ArtPal's prints are produced using high-quality materials and techniques. As a result, buyers can be confident that they get a quality product when they purchase from ArtPal.
POD companies have been around for a while, but ImageKind has captured the attention of professional artists.
ImageKind offers high-quality printing, framing, and worldwide shipping, and they have a wide variety of print options. They also offer a money-back satisfaction guarantee, which not all POD companies can say.
In addition, ImageKind has an Artist Community full of helpful information and resources for artists of all levels. If you're looking for a POD company that provides high-quality prints and superior customer service, then ImageKind is worth considering.
Spreadshirt is a print provider that enables people to design, buy, and sell custom-printed apparel and other products. The company was founded in 2002. Today, Spreadshirt has over 1000 employees and operates in 5 countries.
Spreadshirt also offers a wide range of products, including shirts, sweatshirts, hoodies, aprons, tote bags, and mugs. In addition to selling directly to consumers, Spreadshirt also offers a platform for designers and artists to sell their designs.
Whether you're an experienced artist or just getting started, Spreadshirt is a great way to get your designs on products. If you want to sell t-shirts, Spreadshirt is worth looking into.
TeePublic is an e-commerce platform that allows artists to sell their designs on various products. Products include t-shirts, hoodies, mugs, stickers, and more.
Artists earn a royalty on each sale. TeePublic also offers a referral program, allowing artists to earn commission on sales made by people they refer to the site.
TeePublic is a great way for artists to sell their designs and make extra money.
Threadless is an online community of artists and design enthusiasts who submit their own designs for t-shirts, posters, and other merchandise. The company was founded in 1999.
Set your own prices using their easy-to-use pricing tool or have Threadless handle it.
Threadless also licenses its designs to companies like Gap and Urban Outfitters. Artists who have their designs selected by Threadless receive a commission on every product sold. The company has been praised for its innovative business model and supportive community of artists.
Teefury is a print-on-demand platform that was created in 2008. The company offers a daily t-shirt design, available for only 24 hours before replacing it with a new one.
Other POD sites exist, but the list above is a great place to start.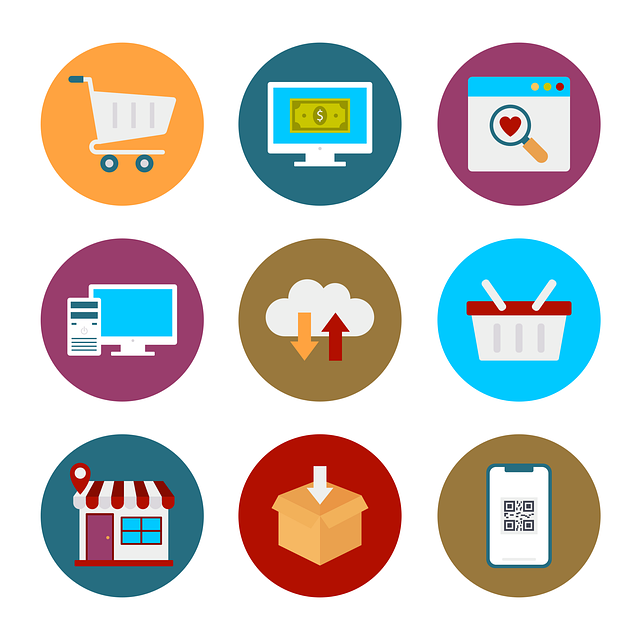 How To Choose A POD Service
Deciding on what print-on-demand sites will be best for you might initially feel overwhelming.
But if you take the time to write your goals, you will have an easier time filtering through all the available sites.
Answering these questions will help you better decide your art business goals.
Do you want only to sell prints of your artwork?
Are you offering limited editions?
Would you like to sell your art on mugs, T-shirts, cards, and calendars?
Would you like to have a storefront for your POD products?
After you know precisely what you want to accomplish, visit the print-on-demand platforms listed above and find the perfect company.
Before deciding what site you will work with, read all the terms and conditions, monthly fees (if any), and custom branding options.
Also, note how much commission you will earn for each sale and if you can set your own prices.
You might find getting prints representing the original painting challenging if you are a watercolor artist. Because watercolor paints are a unique medium, you will want to use a watercolor printing service to reproduce your original artwork.
Sell Digital Products
Gumroad is a great choice for you as an artist selling digital products online.
Gumroad makes it simple to sell digital products to a broad audience with its user-friendly interface and built-in marketing tools. Whether you sell ebooks, music, or tutorials, Gumroad gives you the flexibility and control to sell your creations effectively.
In addition, Gumroad also offers helpful features like analytics tools and discount codes that enable artists to grow their customer base and expand their businesses over time.
So if you're looking for a platform to help you sell your digital creations easily and efficiently, look no further than Gumroad.
With its award-winning customer support and cutting-edge technology, Gumroad is the perfect solution for artists like you looking to sell their own products in today's dynamic online marketplace.
Marketing Tips For Selling POD Products
As an artist, selling your work can be a daunting task. You may wonder how to sell your work or if you're even doing it right.
Marketing your print-on-demand products is one way to increase sales and reach a wider audience. Print-on-demand products are a great way to sell your work because they're easy to produce and ship, and customers can order them directly from you.
When marketing your print-on-demand products, it's important to consider your target audience and how to reach them.
You'll also want to create attractive, professional-looking product photos and descriptions and set up a system for taking orders and processing payments. By following these tips, you can sell more of your print-on-demand products and reach a broader audience for your work.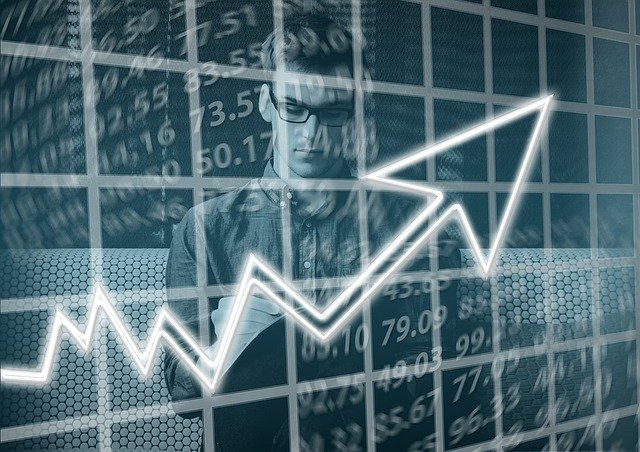 Set Goals For Your POD Site
When pod sites first came onto the scene, they were a revelation for artists. No longer did independent artists rely on traditional galleries to sell their work. They could now reach a global audience and sell their art directly to buyers.
But to make the most of this new opportunity, it was essential to have a plan and some clear goals. Without these, it was all too easy to get lost in the vastness of the internet and fail to make any sales.
So, how do you write practical business goals as an independent artist?
First, start by brainstorming a list of potential goals. These could be anything from increasing your online visibility to landing more gallery representation.
Once you have a good selection of ideas, narrow them down to the most realistic and achievable targets.
Break each goal into smaller, actionable steps you can complete weekly or monthly. And finally, make sure to set a deadline for each goal to stay on track.
By following these simple steps, you can succeed as an independent artist.
For help on writing goals, you can achieve visite:
How to Write Goals You Can Achieve Workbook
How To Promote Your Own Shop Online
Here are the most common ways artists promote their art online:
Artist blog
Social media sites like Facebook, Instagram, and Twitter
Pinterest
Email
Forums
Artist Blog
Blogging is an excellent way to showcase your work and generate traffic to your POD Site.
Your artist blog will be the fuel that will drive traffic to your art listings and website.
Blogging is not an "instant" sale technique. It takes hard work and dedication for this to work. It is a long-term project to build your business and increase art sales.
A blog plan will help you build your audience more quickly.
Here are a couple of in-depth articles that will get you blogging like a pro.
Good Headlines
With the fast-paced lifestyle we live and the over-saturated Internet content, headlines are overlooked.
It has been said that only two out of ten people will open a post after reading a headline.
That is, if the headline caught their attention in the first place.
Use relevant keywords that describe your content and your artwork.
Keep your headlines interesting.
The headline should be accurate and describe the content in the post.
To learn more about writing headlines, visit How to Create Headlines That Attract Buyers.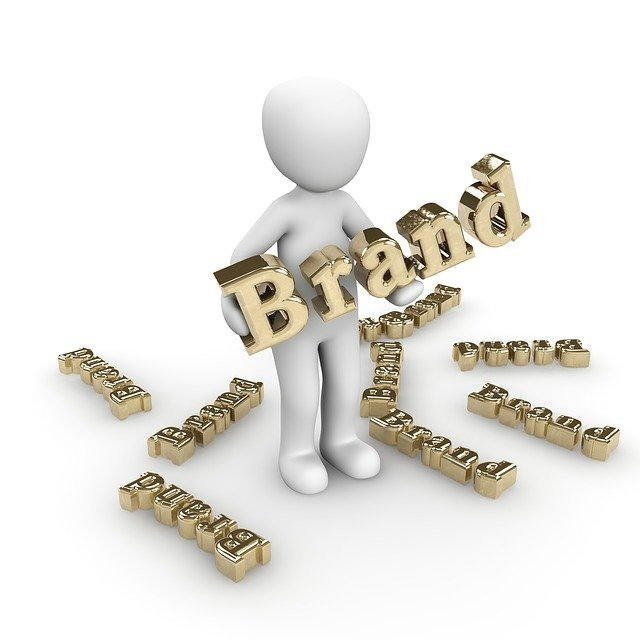 To market your art to the right audience, you must find your niche and create your own brand for your business.
One of the most important things an artist can do is create a brand for themselves. A strong brand will help an artist stand out and make it easier for fans to find and connect with their work.
There are a few key elements that all successful brands have in common.
First, a good brand should be distinctive. It should be immediately recognizable and communicate what makes the artist unique.
Second, a good brand should be consistent. Once artists find their signature style, they must stick with it. Consistency will reinforce the artist's branding and make it more memorable.
Finally, a good brand should be flexible. As an artist's career grows and evolves, their brand should be able to grow with them.
By considering these three elements, artists can develop a strong and successful brand.
Related post: Art Branding Basics Increase Your Art Sales.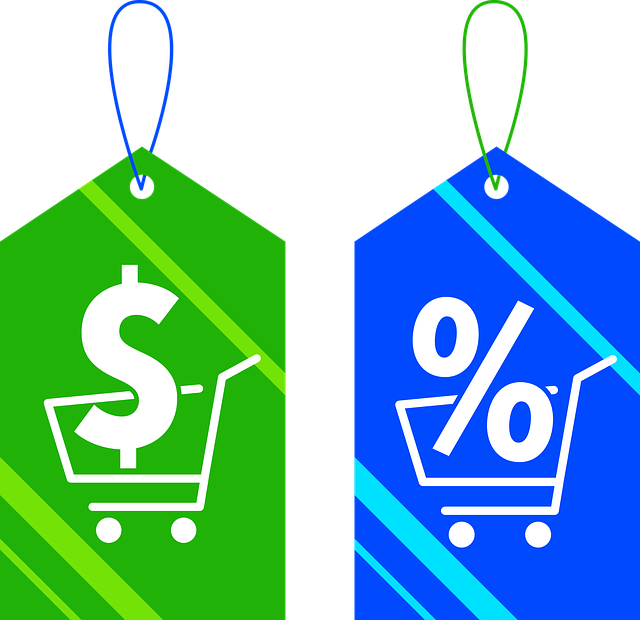 Promoting your artwork to reach a wider audience and build your career as an artist is important.
There are many ways to promote your work, including social media, online portfolios, and exhibiting your work in galleries.
You can reach new audiences, gain exposure for your talent, and generate interest in your art by promoting your work.
In addition, promoting your artwork can help you sell more pieces and earn a living from your art.
Therefore, promoting your artwork should be a crucial part of your strategy if you are serious about building a career as an artist.
More art marketing ideas:
Share your artwork on social media sites with a link to where they can purchase the prints.
Put the URL on marketing materials like business cards and postcards.
Promote your art to your email list.
Email List
Are you growing your email list?
If you haven't done so yet, start building your list today.
As an artist, one of the most important things you can do is build an email list. Why? Because your email list is a direct line of communication between you and your fans. It's a way to let them know about new projects, upcoming shows, and exclusive events. Plus, it's a great way to create a community of supporters who can help promote your work.
Keep a few things in mind when building your email list.
First, offer something of value in exchange for signing up. This could be a discount on merch, gifts at art events, or a special invitation to an open studio event.
Second, be sure to keep your emails relevant and engaging. No one wants to be bombarded with irrelevant messages, so make sure whatever you're sending is something your fans will want to see.
Finally, don't forget to promote your email list on all other channels (social media, your own website, etc.). The more people you can get signed up with, the better.
Here are some articles that will help you to build your email list:
Final Thoughts About Print Providers:
Selling original artwork or prints takes much energy.
You will need a marketing strategy for your original artwork and prints. The effort you put in could be financially rewarding.
Successful people are driven and patient. Stick to these tips, and you will see that your following will grow.
Have a content plan checklist for your blog.
Write eye-catching titles that will make people want to read more.
Create a unique brand for your art business.
Promote your work to everyone.
Decide on a platform to sell art online
FAQ
How to get organic sales for t-shirt designs?
No one answer fits all businesses, but some general tips can help you increase your sales.
First, make sure your designs are high-quality and eye-catching. People are more likely to purchase a design if they like it.
Second, use keywords in your titles and descriptions so people can find your designs on search engines.
Third, use social media to promote your designs. Share them on popular platforms like Instagram and Pinterest, and include a link to your website or shop.
Finally, consider running ads targeting potential customers interested in t-shirt design. This can be an effective way to reach a larger audience and boost sales.
Are their upfront costs associated with a print-on-demand website?
No, there are no upfront costs associated with a print-on-demand website. You will only be charged for the prints you sell.
Most sites allow artists to create a free artist shop to showcase their designs, but some sites charge extra marketing tools.
Do POD sites handle customer service?
Customer service will vary depending on your own site, but most print-on-demand sites have excellent customer service teams that can help with any issues.
Do all POD companies allow you to sell custom products?
Yes, most companies allow you to sell custom products. You can add your text, images, or designs to various products like mugs, t-shirts, phone cases, etc.
Which POD website is best for selling an art print?
There are a few factors to consider when choosing a POD website for selling prints.
First, take a look at the quality of the prints. Make sure they are high quality and you're happy with the results.
Second, consider the prices of the prints. Some sites are more expensive than others, so compare pricing before deciding.
Finally, take a look at the customer service and shipping options. You want to make sure you're happy with both before selling your prints on a particular site.
Some of the best print-on-demand sites for selling art prints include FAA, Society6, and Redbubble.
What sites offer the best print quality?
A few sites offer high-quality prints, but the best depends on your specific needs.
If you're looking for high-quality photo prints, sites like Mpix and Snapfish are excellent.
Websites like FAA and Redbubble offer great options for fine art prints.
Finally, if you're looking to sell apparel, Society6 is a good option.
Is there Custom pricing for selling t-shirts?
Most popular eCommerce platforms allow you to set your own prices, but some companies set the price, and you will receive royalties for each sale. Research the terms and conditions to determine what eCommerce platform will give you the best profit margin.
More Related Posts
How To Sell Photo Prints Online
Best Print On Demand For Greeting Cards
How To Print Your Artwork On Products Like A Pro
Fine Art Giclee Printing – What Artists Need to Know
Printful Print On Demand Canvas Prints – Increase Art Sales
Best Printing Companies That Print On Canvas
How To Sell Art & Handmade Products Online Free