Creating beautiful and meaningful work is only the beginning of your journey as an artist. To have a thriving career in the art world, getting your art in front of the right people is essential to build your brand and creating opportunities. In this post, we'll uncover the secrets to getting your artwork noticed by your ideal audience. From identifying your target market to utilizing online platforms, we'll guide you step-by-step toward a successful career as an artist. You can promise your art career and achieve your creative dreams with the right tools and mindset. So let's dive in and unlock your true potential.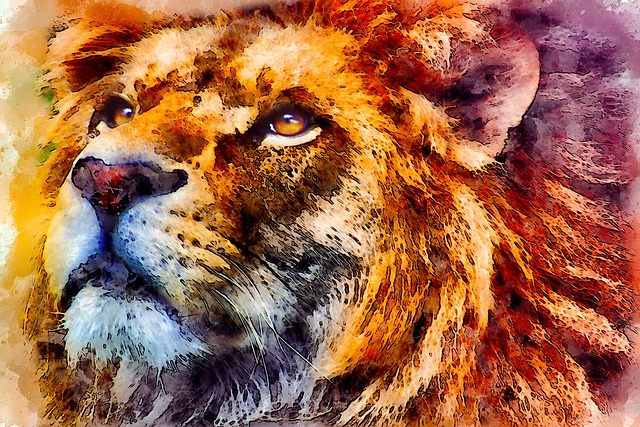 Disclaimer: This post may contain affiliate links. If you make a purchase by clicking on an affiliate link, Nevue Fine Art Marketing may earn an affiliate commission at no additional cost to you. Affiliate relationships include, but are not limited to, Bluehost, Tailwind, Skimlinks, SareASale and StudioPress. To learn more visit Affiliate Link Disclosure Policy
Identify Your Target Audience
To effectively reach your ideal audience, you must first identify who they are. This involves understanding their interests, preferences, and demographic information such as age, gender, and location. Consider creating buyer personas to help you visualize your target audience, including their goals, challenges, and buying habits. Knowing your audience can tailor your marketing efforts to their specific needs and interests.
How To Create A Buyer Persona
Define your ideal customer
When creating a buyer persona for your art business, it is crucial to define your ideal customer. Consider factors such as age, gender, location, and interests. This will help you narrow down your target market and create a more likely persona to purchase your artwork.
Give your persona a name and a face
Once you have defined your ideal customer, give them a name and a face. This will help you to humanize your persona and make them feel like a real person. You can find photos of people matching your persona's demographics and use these to inspire their appearance.
Write out their story
Now that you have given your persona a name and a face, it's time to write out their story. What are their likes and dislikes? What are their hobbies and interests? What motivates them? Answering these questions will help you better understand your persona and create artwork that appeals to them.
Determine where they hang out online
Where does your ideal customer spend their time online? This is important to consider as it will help determine where to market your artwork. If they are active on social media sites, create profiles on the platforms they use most frequently. If they prefer to read blogs, be sure to guest post on popular sites in your niche.
Think about their buying habits
What are your persona's buying habits? Do they like to purchase art online or in person? Do they prefer original artwork or prints? Knowing this information will help you to decide how to price your artwork and where to sell it.
Keep them updated on your latest work
Once you have created your buyer persona, update them on your latest work. You can send them newsletters, blog updates, or social media posts. If you keep them informed about what you're working on, they are more likely to purchase from you in the future. Posting frequently on your blog and social media site will also help to build your brand and create an audience for your artwork.
Use your buyer persona as a guide
Use your buyer persona as a guide as you continue to market and sell your artwork. When creating new art pieces, think about what they would like and how they would want it displayed in their home or office.
Now let's explore how you can use online platforms to get your art noticed.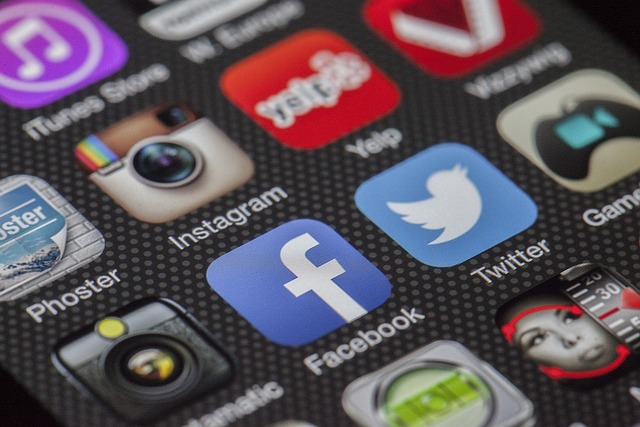 How To Get Your Art Noticed Online
You must utilize online platforms to get your art noticed to reach your target audience effectively. With the rise of social media and e-commerce, artists have more opportunities to showcase their work and gain exposure. Start by setting up a website or online portfolio where you can showcase your art and make it easily accessible to potential buyers.
Social media platforms like Instagram, Twitter, and Facebook can also be valuable tools for getting your art noticed online. Use hashtags on your Instagram page to categorize your art and make it easier for users to discover your work. Engage with your followers by responding to comments and messages, and consider partnering with influencers and professional artists in your niche to expand your reach.
Related Posts:
Tips For Artists Looking To Sell Their Artwork On Instagram
How To Get Art Noticed On Twitter
In addition, online marketplaces like Etsy and Saatchi Art can provide a platform for artists to sell their work and gain exposure to a broader audience. Optimize your listings with high-quality photos and detailed descriptions to attract potential buyers.
These online platforms can increase your visibility and reach your target audience more effectively. However, it's important to remember that these tools are just one aspect of a comprehensive marketing strategy. To truly succeed in the art world, it's important also to leverage art exhibitions and competitions to showcase your work and gain recognition.,
Leverage Art Exhibitions and Competitions
In addition to online marketplaces, exhibitions and competitions are valuable tools for setting your art noticed in the art world. Participating in these events allows artists to showcase their work to a diverse audience, network with other professionals, and potentially win prizes or awards.
Art exhibitions range from the local community shows to prestigious national or international events. Researching and applying to exhibitions that align with your artistic style and goals can be a great way to get your work in front of curators, collectors, and art lovers. Similarly, art competitions can allow artists to showcase their skills and potentially win recognition and prizes.
By leveraging online platforms and in-person events, artists can increase their visibility and reach their ideal audience. However, connecting with gallery owners is important to establish long-term relationships and expand your professional network.
Knowing how to navigate the art world and effectively market your work is critical for building a successful career as an artist. With a comprehensive strategy that includes online platforms, exhibitions, and gallery connections, you can increase your chances of achieving your goals and making a name for yourself in the industry.,
Connect with Galleries and Online Art Galleries
By establishing connections with galleries and online galleries, artists can take their careers to the next level. Galleries can provide a platform for many artists to showcase their work and gain exposure to a wider audience. Not only that, but galleries also offer the opportunity to network with other artists and industry professionals.
When reaching out to galleries, being professional and showcasing your best work is essential. Research galleries that align with your style and aesthetic, and tailor your approach to their needs. Remember that galleries receive countless submissions, so make sure your work stands out and makes an impression.
In addition to traditional brick-and-mortar galleries, online art galleries are a great way to connect with a global audience. Online galleries offer the convenience of showcasing your work anywhere, anytime. Research reputable online galleries and submit high-quality images of your work.
Artists can create long-term relationships and expand their professional network by connecting with online and in-person galleries. These connections can lead to future opportunities and collaborations.
Connecting with galleries is just one piece of the puzzle – promoting your brand is equally important. In the next section, we'll explore strategies to help artists grow their careers and reach their ideal audience.,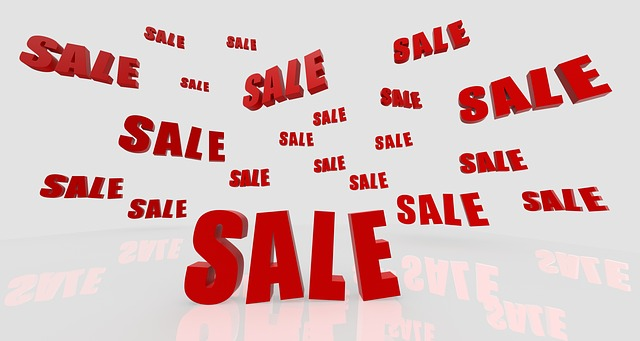 Promote Your Brand and Grow Your Career
You can establish your brand and gain a following within the art community by showcasing your unique style and perspective. Creating a robust online presence is an effective way to grow your career. Social media platforms like Instagram and Twitter allow artists to share their work, connect with fans and fellow artists, and gain exposure to new audiences. It's important to post consistently and engage with your followers to build a loyal fan base. Instagram stories and live videos are great ways to interact with your followers in real-time.
In addition to social media, blogging is a great way to build your brand and share your expertise with the world. Creating and promoting art-related content on websites like Medium can help you reach new audiences. Additionally, participating in online conversations or submitting a guest blog post to a popular art website can increase your visibility and help you connect with potential buyers, curators, and gallery owners.
Artists can also use traditional marketing tactics such as magazine or newspaper ads, postcards, and flyers to reach their target audience. These methods may be more expensive, but they're still effective in connecting with a larger group of people.
Networking events and art fairs can also help artists gain exposure and connect with potential buyers and collaborators. By attending events and sharing your portfolio, you can make valuable connections and create lasting relationships with others in the industry.
A well-written artist statement will allow art buyers to understand who you are and the motivations behind your work. Additionally, every artist should have a website or portfolio to showcase their work and give buyers an easy way to contact them. Leveraging technology can also help artists stay organized by keeping track of submissions, deadlines, and events.
Another effective way to promote your brand is through email marketing. You can keep your fans and followers up-to-date on your latest projects by sending regular newsletters featuring new work, up-to-date information, or upcoming events.
Remember, promoting your brand is an ongoing process. It takes time and effort, but staying consistent and authentic can establish yourself as a reputable artist and build a flourishing career. In the next section, we'll explore additional strategies to help you take your art career to the next level.
Join Artists Communities
Finally, developing relationships with other artists and joining online art groups is a great way to learn the ropes of the industry, get advice from experienced professionals, and stay up-to-date on new trends and techniques. Participating in local artist-run galleries or open studios can also help you build connections and gain valuable insight into the creative process.
These communities provide a platform to share ideas, and visual art, collaborate on projects and receive constructive feedback from fellow members. Look for forums, Facebook groups, or online exhibitions related to your niche and build meaningful relationships with other artists who create art.
Conclusion:
In conclusion, as an artist, getting your work noticed by your ideal audience is paramount to building and growing your career. You must identify your target audience, leverage online platforms, social media websites, exhibitions, and competitions, connect with art galleries, and promote your brand. Remember to stay true to your creative process and brand, seek opportunities to showcase your work, and persist in your efforts. Ultimately, with dedication and the right strategies, you can promise your art career and achieve success as an artist. As Pablo Picasso once said, "Inspiration exists, but it has to find you working." So, get to work and let your art shine!
Related Posts:
Best Content Marketing For Artists
Facebook Art Marketing – Who Is Your Audience
Developing a Niche Marketing Strategy Course