Are you an artist who is new to the business side of art? If so, then you may be wondering how to get new customers. It cannot be easy to attract potential customers when you're just starting, but there are a few things that you can do to increase your chances of success. This post will discuss tips to help you land clients and grow a small business. Let's get started!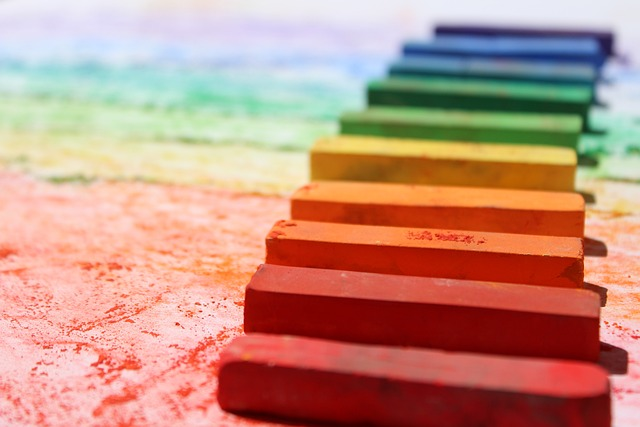 Disclaimer: This post may contain affiliate links. If you make a purchase by clicking on an affiliate link, Nevue Fine Art Marketing may earn an affiliate commission at no additional cost to you. Affiliate relationships include, but are not limited to, Bluehost, Tailwind, Skimlinks, SareASale and StudioPress. To learn more visit Affiliate Link Disclosure Policy
Establish Your Art Business
Starting a new business can be an exciting and intimidating venture. One of the first steps is to develop a robust and unique idea. This will set your business apart from competitors and attract customers.
Next, market research and ensuring demand for your product or service is essential. You'll also need to establish a solid business plan, including identifying target customers and outlining financial goals.
From there, it's time to choose a legal structure for your business and obtain any necessary licenses or permits.
Finally, creating a brand identity and establishing a presence through marketing and networking will help you successfully launch your business.
Of course, these are just the basics – running small businesses requires ongoing effort and adaptation as the market changes. But following these steps can give you a solid foundation for success.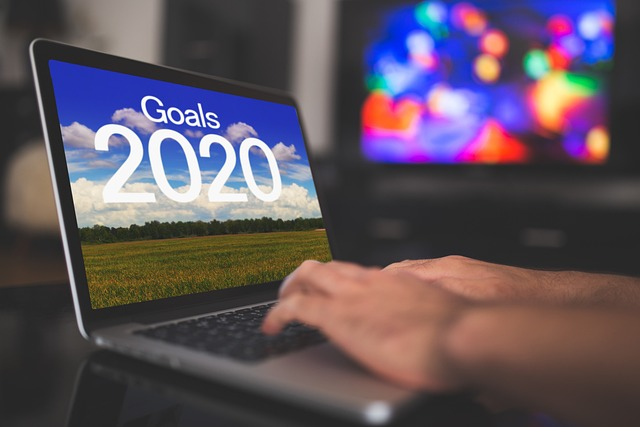 Set Business Goals
Setting goals for your small business is a crucial step in ensuring success. After setting your overall mission and vision, it's essential to break down long-term goals into smaller, achievable steps.
Start by identifying areas you want to improve: increasing revenue, expanding your customer base, or streamlining processes.
Once you know what you want to accomplish, establish deadlines and track your progress toward these goals.
This will allow you to adjust any strategies that may not work and stay on track toward meeting your objectives.
It's also important to remember that goals can change as your business grows and evolves.
Stay open to reassessing and adjusting them as needed, but always keep the end goal in mind and work towards achieving it.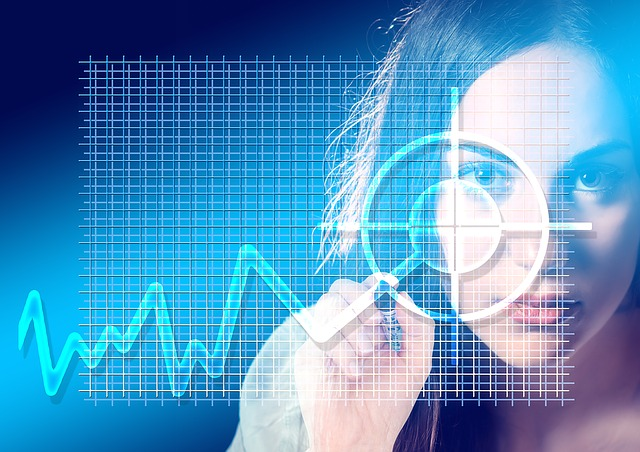 Define Your Target Market
A target market refers to a specific group of consumers most likely to be interested in a company's products or services. Market research identifies this group by considering demographics, interests, and behavior.
By targeting their marketing efforts toward this specific audience, businesses can save time and money by focusing on consumers more likely to make purchases.
It's essential for companies to regularly review and update their target market, as preferences and demographics can change over time. Businesses can effectively connect with potential customers and drive successful sales growth by targeting the right audience.
When it comes to marketing, targeting a specific audience can be crucial for success. But how do you define a target market?
First, consider your product or service and the specific benefits it provides.
Who is most likely to need and appreciate these benefits?
Demographic factors like age, gender, income level, and location can also define your target market.
It's essential to narrow your focus to a specific group rather than trying to appeal to everyone. Once you've identified your target market, you can tailor your messaging and advertising efforts to appeal directly to their needs and interests. By defining a target market, you can better target your efforts and achieve tremendous success in achieving your business goals.
Develop A Marketing Strategy
As an artist, building a successful career often involves more than just creating and selling your work – it also means effectively promoting and managing your brand.
Developing a marketing strategy can help with this by providing a clear plan for how to market yourself and your work. This can include identifying your target audience, setting goals, establishing your unique style or brand, and implementing specific tactics such as social media campaigns or email marketing.
A marketing strategy can also help develop a budget and determine where to allocate resources for the most significant impact. In short, having a well-thought-out marketing strategy can significantly improve the overall success of an artist's career.
How To Write A Marketing Strategy
Crafting a successful marketing strategy requires careful consideration of your target audience, brand image, and marketing channels.
First, define your overall goals and the distinct characteristics of your target demographic. This will help guide the tone and messaging of your campaign.
Next, consider how you want to position your brand with competitors and establish a distinct visual identity through branding elements such as logo, color scheme, and slogan.
Finally, choose the most effective marketing channels for reaching your target audiences, such as social media ads, email campaigns, or in-person events.
How To Assess If A Marketing Plan Is Working
It's essential to assess its effectiveness to make changes and improve results regularly. One key metric to consider is sales numbers.
Are they increasing over time? If not, it may be necessary to adjust the plan and try new tactics. However, it's also essential to look at other metrics, such as website traffic and social media engagement. These can provide insight into how well the plan reaches its target audience and builds brand awareness.
Additionally, surveys, online reviews, and customer feedback can provide direct insight into how a potential client perceives the current marketing strategy. By regularly evaluating all of these elements, you can ensure that your marketing plan remains on track and continues to be successful so you can reach new customers and have repeat sales from current customers.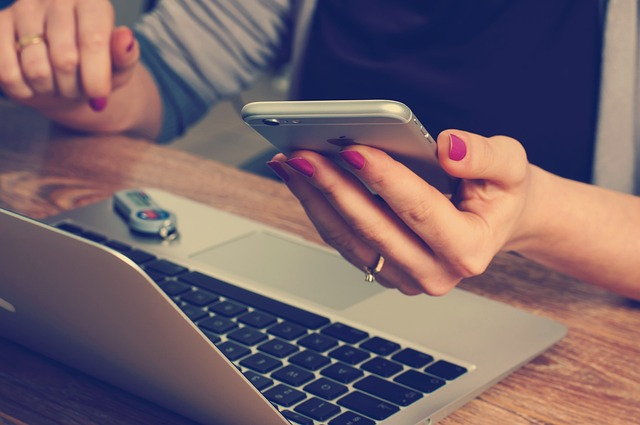 Create A Portfolio Or Website
Having a portfolio or website to showcase your work is critical as an artist. It makes it easier for potential clients or employers to view your artwork and allows you to control how your work is presented and perceived.
A professional portfolio or website demonstrates that you are serious about your career and takes the guesswork out of researching your work for interested parties. It can also serve as a place to connect with other artists and industry professionals, expand your network, and stay current with trends and opportunities in the art world.
Starting a website for an art business can seem daunting, but it doesn't have to be overwhelming. The first step is figuring out your goals for the website.
Do you want to showcase and sell your artwork, or do you want it to serve as more of a digital portfolio? This will determine the type of platform you choose and any necessary features, such as shopping cart integration.
Next, think about your branding and design aesthetic. How do you want your website to reflect your art business? Take some time to browse through websites in similar industries for inspiration.
Finally, don't be afraid to seek help from professionals if needed – a well-designed website can be a valuable asset for any art business. You can successfully launch a website that represents your brand with careful planning and creativity.
Related Post – 16 Best Website Builders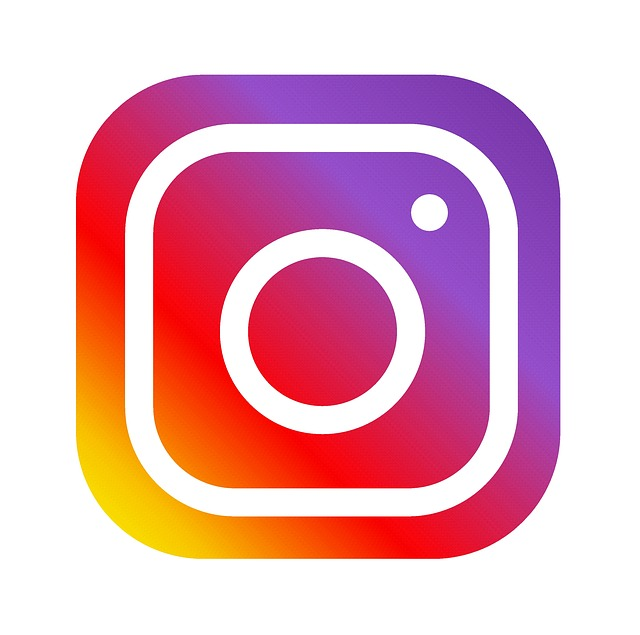 Promote Your Art Business On Social Media Channels
If you have an art business and want to expand your customer base, leveraging social media can be a powerful tool.
First, ensure your profiles on platforms like Instagram and Facebook are professional and visually appealing. High-quality pictures of your work can grab attention, as engaging and well-written captions that give potential customers an idea of your artistic style and process.
Utilize hashtags to increase visibility, and consider creating a website or online shop for easy access to purchasing information.
Interacting with other artists or industry professionals and offering promotions or discounts can also help to attract new followers and more customers.
However, it's important to remember that social media success takes time and consistent effort – don't give up if you don't see immediate results.
Related Post – Benefits Of Using Social Media For Artists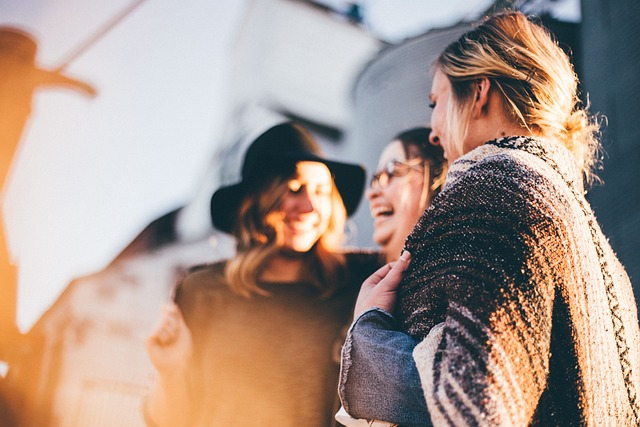 Start Networking With Other Artists And Businesses
When it comes to being successful as an artist, networking is critical. By connecting with other artists and local businesses, you not only have the opportunity to exchange ideas and benefit from the advice and experiences of others, but you also vastly expand your potential customer base. For example, collaborating with a clothing company on a design for a t-shirt not only allows you to reach their existing customers, but they may also promote your work to their followers on social media. And word-of-mouth is a powerful tool – if someone in your network posts about your work or recommends it to a friend, that person is far more likely to trust and value that recommendation over generic advertising. Bottom line: networking helps build connections and establish credibility, leading to increased opportunities and customers for your art. So get out there, join networking organizations, connect with other businesses, and watch your career take off.
Related Post – 9 Networking For Artists Strategies
Attend Art Events And Festivals
Attending art events and festivals can be an excellent way for artists to promote their work and gain new customers. By displaying their artwork in a public setting, they have the opportunity to showcase their talents and connect with potential buyers. In addition, these events often attract a diverse range of attendees, giving artists a chance to attract new customers beyond their usual circle.
Networking with other artists at these events can also lead to valuable referrals and collaborations. While there may be cost and effort involved in participating in art events and festivals, the benefits can be well worth it for any artist looking to grow their business.
So next time you see an upcoming event or festival, consider taking advantage of the opportunity to showcase your work and acquire new customers.
Related Post – How To Find Local Craft Shows
Offer Discounts To New Customers
As a small business or independent artist, attracting new customers is often challenging, and it can be not easy to compete with larger companies that offer deep discounts. However, offering discounts to new customers can be an effective strategy for building loyal, long-term relationships.
Not only does it give potential customers a chance to try your products or services at a more affordable price, but it also helps to foster a sense of goodwill and appreciation. And as these new customers experience the value of your offerings, they may be more likely to become repeat buyers and spread word-of-mouth recommendations.
So whether it's providing a percentage off their first purchase or offering a special deal for signing up for your email list, offering discounts to prospective customers can be an excellent way to cultivate loyalty in the long run.
Ask For Referrals
Building a successful art business means reaching out to as many potential customers as possible. One way to do this is by asking for referrals from your current clients and connections. Not only does this save you time in the long run, but it also provides an endorsement from someone who has already experienced your work.
In addition, asking for referrals can expand your network to new markets and industries, potentially leading to new collaborations and opportunities. However, it's essential to ask for referrals in an authentic and meaningful way. Instead of sending a generic email or social media message, consider personalizing each request with a note about why you value their opinion and why they may have connections that would be interested in your work.
When done thoughtfully, asking for referrals can be vital in building your art business.
Follow Up With Former Clients
When building a successful art business, repeat customers are invaluable. They provide repeat income and support and can also serve as advocates for your work by recommending you to their friends and colleagues.
One way to nurture these valuable relationships is to stay in touch with former clients. Following up with them after a sale or project completion shows that you value their business and strengthens the connection between artist and customer.
Additionally, former clients can be excellent sources for potential new customers – through word-of-mouth recommendations or by commissioning additional work for themselves or someone they know. So don't let those past sales fade into the background – try to reach out and keep those connections strong. Who knows where it might lead?
Conclusion:
Creating a successful art business takes time, effort, and a lot of networking. However, by following the tips we've provided in this article, you'll be on your way to reaching more potential customers and building long-term relationships with them. Stay focused on your goals, ask for referrals from current clients, and follow up with former ones – these are all excellent ways to grow your art business.
Related Posts:
The Importance of SEO in Fine Art Business
A Step by Step Guide to Building Your Dream Artist Career
A Step by Step Guide to Building Your Dream Artist Career
Tips for Aspiring Artists: How to Land More Commissioned Work
10 Art Commissions Tips For More Sales
10 Ways Your Website Will Help Your Art Career