Whether you're a beginner artist or a professional, there is always something to learn when perfecting your craft. Drawing is no exception. With the right tools and guidance, it is possible to improve your drawing skills immensely. If you're looking for tips on how to get better at art and enhance your drawing skills, read on.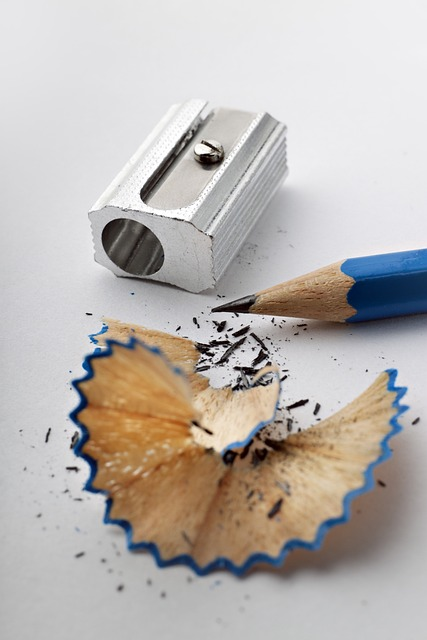 Disclaimer: This post may contain affiliate links. If you make a purchase by clicking on an affiliate link, Nevue Fine Art Marketing may earn an affiliate commission at no additional cost to you. Affiliate relationships include, but are not limited to, Bluehost, Tailwind, Skimlinks, SareASale and StudioPress. To learn more visit Affiliate Link Disclosure Policy
Drawing Tools
The basic supplies you need to start drawing are paper, pencils, and erasers.
However, if you want to improve your skills beyond a beginner level, there is more equipment that can help.
Different types of pencils with varying degrees of softness or darkness allow for different types of shading effects and provide better fine control of your lines.
Different types of drawing paper with varying amounts of tooth will allow you to achieve different results regarding shading, texture, and layering.
Specialty drawing tools such as charcoal, pastels, pens, markers, and watercolors can add depth and texture to your drawings.
Using different drawing tools is part of the learning process, so experiment with different supplies.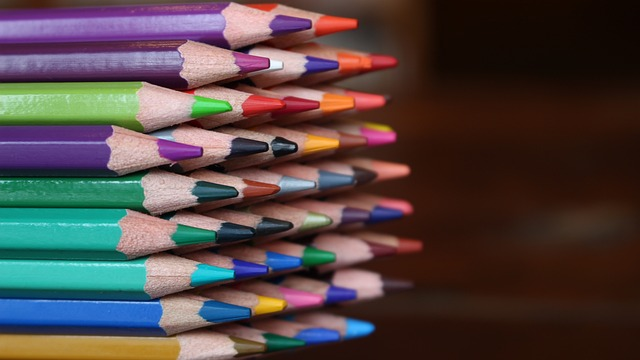 Practice Makes Perfect
The most important part of improving as an artist is practice. The more you draw, the better you will become in time. Even seemingly small tasks such as doodling can help improve your techniques over time. Finding different drawing exercises that focus on other areas you wish to improve in, such as shading or perspective, is also essential.
The Best Ways To Practice Drawing To Enhance Drawing Skills
Use A Daily Sketchbook
Drawing in a sketchbook every day can have vast benefits for an artist. Establishing this daily practice is essential for developing and honing various artistic techniques, such as refining the accuracy of our perspectives or capturing minute details and nuances on the page. Spending time with sketchbooks also allows you to experiment fearlessly, exploring ideas that you might not be comfortable taking risks with during a significant work of art. Additionally, keeping a consistent journal can better track your progress and successes. Furthermore, sketchbooks can help you find inspiration when working through creative blocks, presenting you with endless possibilities for exploring concepts and ideas. With dedication and persistence, artists can use their sketchbooks to push their drawing skills further than ever before.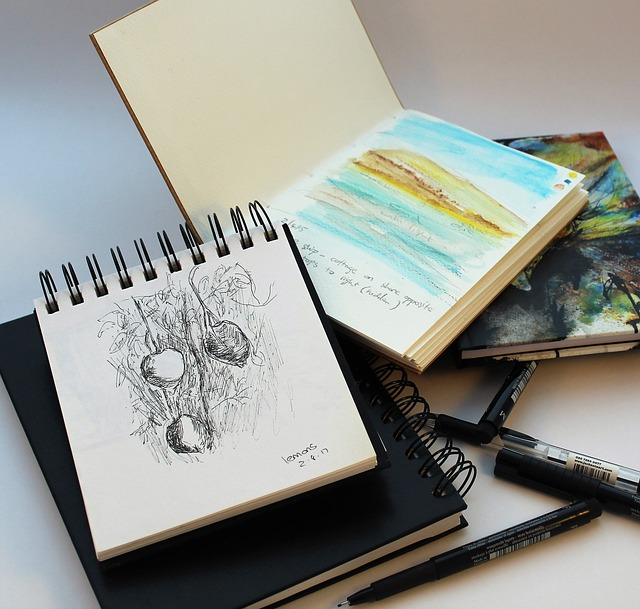 Warm Up
As an artist, developing a comprehensive warm-up routine is essential for improving your hand and arm movements and the speed and accuracy of hand-eye coordination. A great way to quickly reach this goal is by practicing drawing freeform textures on large sheets of sketching paper in short intervals. All you need is a pencil and lots of room—not worrying about quality means it's all up to the quantity. Set yourself five minutes per round to ensure concentration; doodle small shapes such as swirls, spirals, and checkers–anything goes. Over time these exercises will help hone the technique while doing something enjoyable at the same time.
Use a reference
One of the best ways to improve your drawing skills is to use reference photos. A reference can be anything from a photo to a real-life object. Using a reference will help you better understand the proportions of your drawing and how to shade it correctly.
Break down the subject
Try to break down the subject into smaller basic shapes when looking at your reference. This will make it easier for you to draw, as you won't have to worry about getting all the details right in one go. Once you've broken down the subject, work on the larger shapes and move on to the more minor details.
One of the best art tips to work on is learning to see like an artist—seeing like an artist means more than just observing the world around you. It involves using what comes to your eyes as a starting point and looking deeper, being inspired by the details in front of you, and ultimately creating something unique out of it.
It requires an openness to creativity, taking risks, and liberating oneself from established forms and conventions. Seeing like an artist expands our perspectives beyond merely interpreting what is before us and imagining new possibilities. Through cultivating an artistic eye, one can discover how to better express their own experience of the world in their work. Ultimately, seeing like an artist is about learning to view everything with fresh eyes and using that sense of wonder to create something beautiful.
Use different pencils
One way to add interest to your drawings is to use different types of pencils. For example, you could use a thicker, softer pencil for shading and a thinner, harder pencil for adding details. Experiment with different kinds of pencils and see which ones you like best.
Draw Everyday
If you want to see improvement in your art skills, it's important to practice regularly. Aim to draw something every day, even if it's just for a few minutes. The more you practice, the better you'll become at drawing.
Take your time
Don't rush your drawings – taking your time and getting them right is essential. If you rush, you're likely to make mistakes, and your drawings won't look as good as they could. So, relax, take your time, and enjoy the process.
Join an art class
Why not join a class if you want a structure for your drawing practice? There are plenty of classes available both in-person and online. A course will give you access to a teacher who can offer feedback and guidance on your drawings. It can also be motivating to learn alongside other students.
Watch tutorials
There are many helpful drawing tutorials available online, like Skillshare, that can teach you new techniques and help you improve your skills.
Find a mentor
If you know a professional artist, ask them if they wouldn't mind giving you tips and advice occasionally. Having a mentor is a great way to get individualized help with your art style and progress more quickly than if you were working alone.
Find Inspiration
It can be helpful to search online for inspiration from other artists and drawings that catch your eye (it's okay if you don't like them all). Examine their work for techniques that stand out to you and implement them into your art. Don't forget about observing nature—sometimes, the best ideas are found by simply looking around us!
What Are The Different Drawing Techniques An Artist Should Practice
Blind Contour Drawing
Blind contour drawing is a technique in which the artist draws the contours of an object without looking at the paper. This type of drawing forces the artist to look at the thing and can help to improve observational skills.
Gesture Drawing
Gesture drawing is a technique in which the artist captures the essence or gesture of an object or figure. This type of figure drawing is often used to warm up before starting a more detailed drawing, as it can help to loosen up the muscles and get the creative juices flowing.
Line Drawing
Line drawing is a technique in which the artist uses lines to create a drawing. This type of drawing can be done with a pencil, pen, or any other kind of mark-making tool. Line drawings can be simple or complex, depending on the artist's desired outcome.
Value Drawing
Value drawing is a technique in which the artist uses different values (lights and darks) to create a drawing. This type of drawing can be done with a pencil, pen, charcoal, or any other medium that can create different values. Value drawings are often used to create illustrations or sketches with a lot of contrast.
Hatching
Hatching is a line drawing technique in which the artist uses closely spaced parallel lines to create value and form. This type of drawing can be done with a pencil, pen, charcoal, or any other medium that can create lines. Hatching is often used to create shadows or add depth to a drawing.
Cross Hatching
Cross-hatching is a line drawing technique in which the artist uses intersecting sets of parallel lines to create value and form. This type of drawing can be done with a pencil, pen, charcoal, or any other medium that can create lines. Cross-hatching is often used to create shadows or add depth to a drawing.
Stippling
Stippling is a dotting technique in which the artist uses tiny dots to create value and form. This type of drawing can be done with a pencil, pen, charcoal, or any other medium that can create dots. Stippling is often used to create textures or add shading to a drawing.
Be Patient and Positive
Drawing takes time and patience, so don't get discouraged if progress seems slow. Everyone starts somewhere, and it takes practice and dedication to become a master of any skill, including drawing. It may also help set specific, measurable, attainable, realistic, and timely SMART goals for yourself to track your progress while staying motivated. The most important thing? Have fun with it. Celebrate each small victory and remember why you started in the first place – because creating art brings joy into our lives.
Conclusion:
Improving at drawing is not an overnight process—it requires dedication, experimentation, exploration of new techniques, careful observation of other artists' work, setting achievable goals for yourself, and staying positive even when things don't turn out quite right the first time around…and plenty of practice too. If art resonates with you somehow, then put in the effort and dedicate some quality time each day toward getting better at it – we promise it will be worth it.
Related Post:
Sketching Tips To Make You A Better Artist
How To Enhance Your Artistic Skills Quickly
How To Sell Drawings Online – Complete Guide
How Much Do Pencil Drawings Sell For