As an artist, you've likely spent a lot of time searching for your unique style. Finding a style of art that resonates with you and your audience can be lengthy, but there are ways to make the process easier and faster. Let's look at some strategies for how to find your art style fast.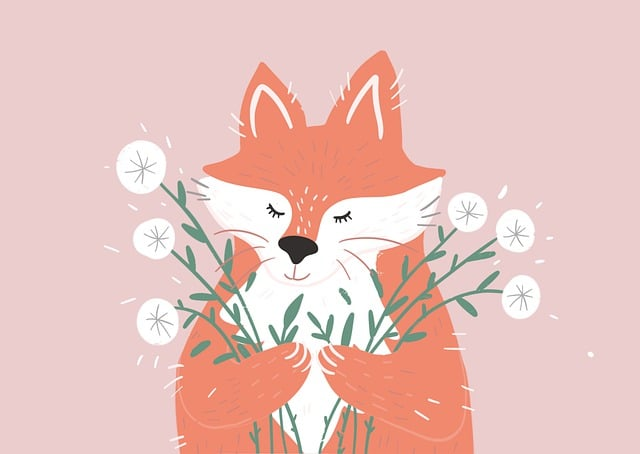 Disclaimer: This post may contain affiliate links. If you make a purchase by clicking on an affiliate link, Nevue Fine Art Marketing may earn an affiliate commission at no additional cost to you. Affiliate relationships include, but are not limited to, Bluehost, Tailwind, Skimlinks, SareASale and StudioPress. To learn more visit Affiliate Link Disclosure Policy
Why Is It Important For Artists To Discover Their Unique Art Styles
Your own art style is what sets you apart from other artists. It's the visual expression of your unique creativity and skill set and helps to identify you as an artist. When you discover an artistic style that works for you, your artwork will become more unified and begin producing an enduring brand identity with which people can relate.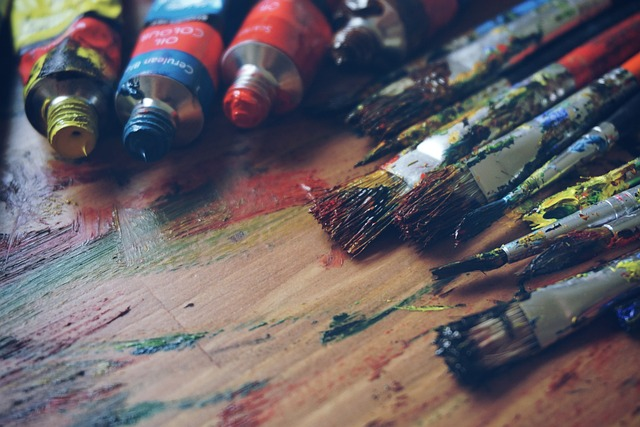 Explore Different Mediums and Techniques
One of the best ways to find your own artistic style is by exploring different mediums and techniques. This means trying other materials, such as watercolor paints, acrylics, colored pencils, charcoal, or pastels. This can help you discover which mediums you prefer most and lead you to new techniques that help define your artwork. For example, if you like working with watercolors and try out wet-on-wet painting (where wet paint is applied to another wet layer), this could inform how you approach future pieces.
Different Art Styles To Experiment With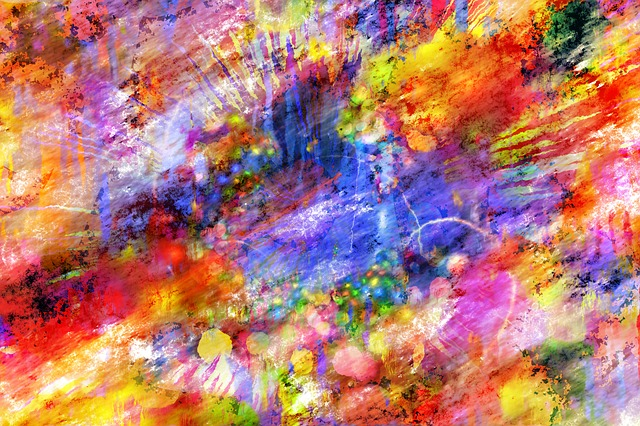 Abstract Expressionism
Abstract Expressionism is a painting and drawing style that emerged in the 1940s. The style is characterized by large, gestural brushstrokes and focuses on the creative process rather than the final product. Abstract Expressionist artists often worked on large canvases and used bright, bold colors.
Action Painting
Action Painting is a style of painting that emphasizes the physical act of painting itself. Action painters often worked on large canvases and used various techniques, including dripping, pouring, and splattering paint. The style developed in the 1940s and 1950s as a reaction against more traditional types of painting.
Cubism
On the dawn of the 20th century, Cubism emerged as a revolutionary form of painting and drawing. The aim was to deconstruct objects into their individual elements, then reconstruct them in ways never seen before – using geometric shapes, abstract forms, and bold two-dimensional surfaces that set it apart from other styles.
Futurism
Futurism was a short-lived but influential style of painting and drawing that originated in Italy in the early 20th century. Futurist artists sought to capture the dynamism and energy of modern life through their artworks. Bold colors, sharp lines, and fast-moving subjects characterize the style.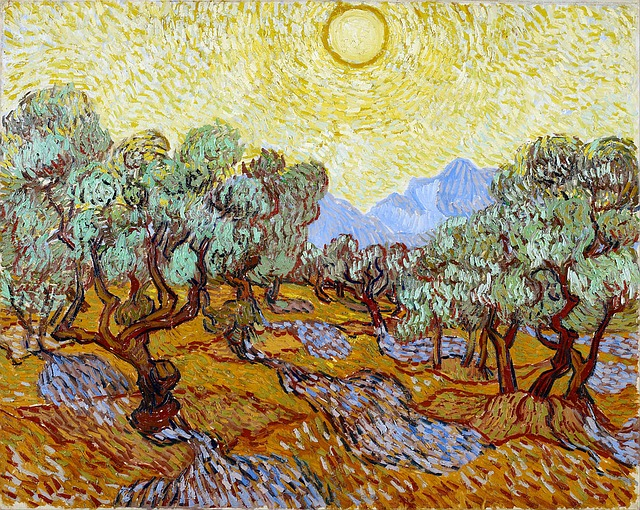 Impressionism
Impressionism is a style of painting that originated in France in the late 19th century. Impressionist painters sought to capture the fleeting effects of light and color by using small, broken brushstrokes. Light colors, soft edges, and an emphasis on visual effects over realism characterize the style.
Neo-Expressionism
Neo-Expressionism was a style of painting that emerged in the 1970s as a reaction against conceptual art. Neo-Expressionist painters sought to return to traditional values such as emotion, color, and technique. Bright colors and expressive brushwork characterize the style, and often intense, subjects matter, such as violence or sex.
Pop Art
Pop Art was a style of painting and drawing that emerged in the 1950s in Britain and America. Pop Artists sought to challenge traditional notions of what art could be by using everyday objects and images from popular culture as their subjects matter. The style is characterized by bright colors, flat shapes, and often ironic or humorous subject matter
Study the Masters
Another way to find your artistic voice fast is by studying your favorite artists whose work inspires you. Take note of their styles and techniques for making art—what makes them distinct? How do they use color or line work? What kind of composition do they use? You don't have to copy their exact technique for it to influence your new art style; instead, focus on the elements that make them unique and see how those elements could be incorporated into your own style.
Art Masters To Study
Here is a list of some different artists you might want to study.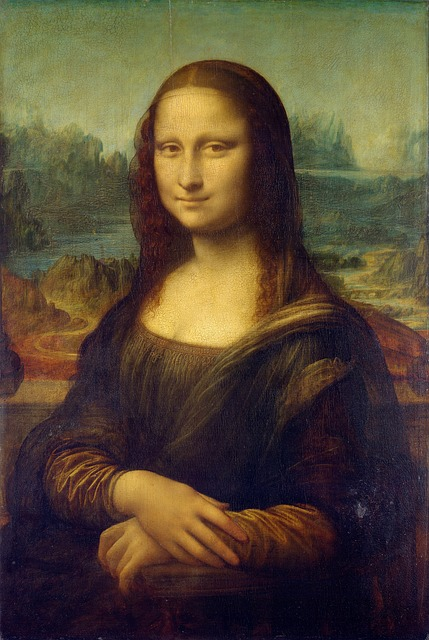 da Vinci
One of the most famous artists of all time, Leonardo da Vinci, was not only a master painter but also an inventor, architect, musician, and scientist. He is perhaps best known for his painting of the Mona Lisa and his Last Supper fresco. Da Vinci's work is characterized by its incredible detail and lifelike quality, achieved through his use of light and shadow.
Michelangelo
Michelangelo Buonarroti was an Italian sculptor, painter, and architect who was active during the High Renaissance. He is perhaps best known for his David statue and painting of the Sistine Chapel ceiling. Michelangelo's work is characterized by its muscularity and dramatic use of light and shadow.
Rembrandt
Rembrandt van Rijn was a Dutch painter considered one of the greatest artists in history. He is best known for his portraits and self-portraits, which are characterized by their intense emotional expressiveness. Rembrandt was also a master etcher, and many of his paintings were based on the etchings he had created.
Cezanne
Paul Cezanne was a French artist who is considered one of the fathers of modern art. He was a Post-Impressionist painter characterized by geometric forms and bold colors. Cezanne's work laid the foundation for the work of later artists such as Pablo Picasso and Henri Matisse.
Van Gogh
Vincent van Gogh was a Dutch Post-Impressionist painter whose work is characterized by its intense colors and emotional expressiveness. Van Gogh is perhaps best known for his painting of sunflowers and his self-portraits. His work has had a profound influence on subsequent generations of artists.
Monet
Claude Monet was a French Impressionist painter characterized by luminous colors and delicate brushwork. Monet is perhaps best known for his series of paintings depicting water lilies, as well as his series of photographs depicting the Houses of Parliament in London. His work has had a significant impact on subsequent generations of artists.
Renoir
Pierre-Auguste Renoir was a French Impressionist painter whose work is characterized by its lightness and elegance. Renoir is perhaps best known for his paintings of fashionable women, characterized by their soft colors and gentle brushwork. His work has had a significant impact on subsequent generations of artists.
Gauguin
Paul Gauguin was a French Post-Impressionist painter noted for using bold colors and primitive forms. Gauguin is perhaps best known for his painting The Yellow Christ and his series of paintings entitled The Tahitian Women. His work has had a significant influence on subsequent generations of artists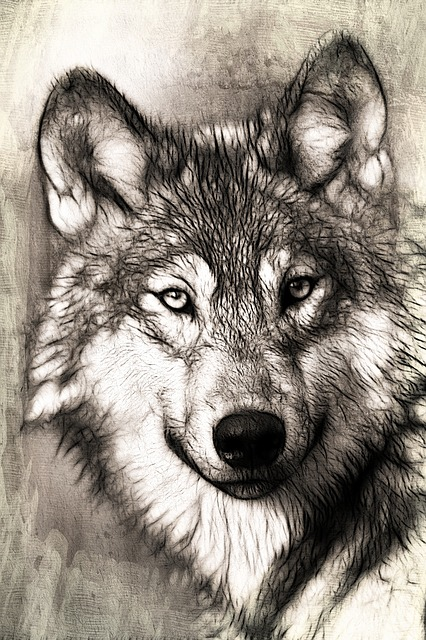 Experiment & Practice
The best way to find different styles quickly is through trial and error—experimenting with different approaches until something feels right for you. Don't be afraid to experiment; mistakes are part of the artistic process. Once you start creating artwork in a particular style or with specific techniques, practice will help further solidify it as yours. Keep working on pieces in that same vein; over time, they will become more refined as your skill improves.
How To Practice
Sketch regularly
Sketching is a fundamental skill for any artist, as it helps to train the eye to see detail and form. By sketching regularly, you will improve your observational skills and learn how to capture the essence of your subject matter quickly and efficiently.
Work from both life and photographs
Working from life and photographs will help you develop a well-rounded skill set. Painting from life will teach you how to capture the subtleties of light and shadow, while painting from pictures will give you practice in working with different color palettes.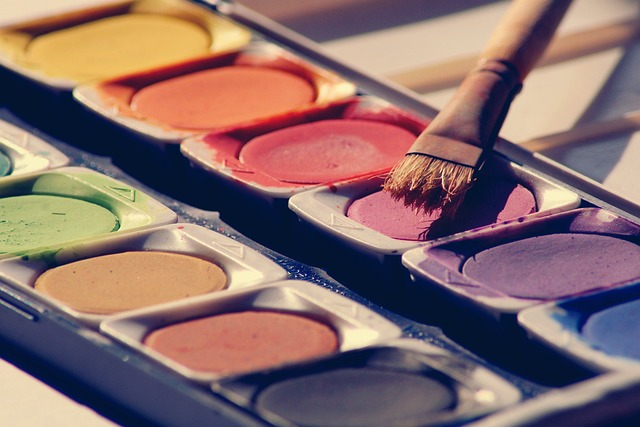 Paint in short bursts
When first starting, it is best to paint in short bursts to avoid becoming overwhelmed. Set a timer for 15 minutes and focus on completing a small section of your painting during that time. Once the timer goes off, take a break, come back, and start where you left off again.
Don't worry about perfection
One of the biggest mistakes that new painters make is worrying too much about perfection. Remember that painting is an imperfect art form and that part of the beauty of painting is in the imperfections. Embrace your mistakes and use them as opportunities to learn and grow as an artist.
Take critiques constructively
If you are ever lucky enough to have someone critique your work, try to take their feedback constructively. Remember that they are only trying to help you improve, so take their critiques with a grain of salt and use them as an opportunity to grow as an artist.
Join or start a painting group
Joining or starting a painting group is a great way to meet other artists and get feedback on your work. These groups typically meet weekly or monthly, so they are perfect for those who want to stay motivated and focused on their painting goals.
Attend workshops or classes
Attending workshops or classes is another great way to meet other artists and learn new techniques. These events are typically held over the course of one or two days, so they are perfect for those who want to dedicate some time to learning new skills.
Conclusion:
Finding an art style doesn't have to be complicated—it just takes patience and practice. By experimenting with different mediums and techniques, studying masters who inspire you, and practicing often, you can uncover a unique art style that resonates with you and your audience faster than ever. There are many different art styles out there. It would be best if you discovered your own unique style so you can create art that will resonate in the art world.
FAQ
How long does it take to find your art style?
It can be a long road for any artist to find their art style. Every artist begins this journey differently and often goes through various iterations before settling on something that feels right. The amount of time it takes is unique to each individual. It depends on many factors, like the artist's dedication level, the breadth of their influences, plus other opportunities for experimentation and growth. Fortunately, plenty of helpful resources today provide guidance and inspiration to help artists explore different paths and find what resonates with them most. Ultimately, though it may take some trial and error, an artist's vision for their original art is worth uncovering.
Can you change your art style?
Absolutely! Artists have the freedom to develop and expand their art style as they, please. This could mean increased complexity, such as transitioning from abstract items to more detailed, intricate pieces; or changing the color pallet to be more prosperous and diverse. It could also consist of exploring new mediums and expanding one's knowledge of various approaches and artistic forms. Every artist is different and driven by a range of inspiration, creativity, and desire; thus, each individual can craft their own unique styles for expression over their artistic career. Allowing for experimentation and growth adds richness to the experience, allowing them to express themselves better. An artist should never feel restricted in how they create.
Related Posts:
Unlocking Your Drawing Style: Tips and Techniques for Developing a Unique Creative Voice