Have you ever dreamed of having your artwork displayed in a prestigious gallery or museum? Or, maybe you want to gain more recognition in your field. Either way, entering an artist competition, solo show or art contest might be the perfect way to achieve your goals. These events can provide exposure for your fine art and offer the chance to win prizes and build your credibility in the art world.
This guide will show you how to find and enter art competitions near you. From checking local galleries to networking with fellow artists, we'll provide you with a roadmap for success. So, whether you're a beginner or a seasoned professional, keep reading to learn more about the world of art competitions.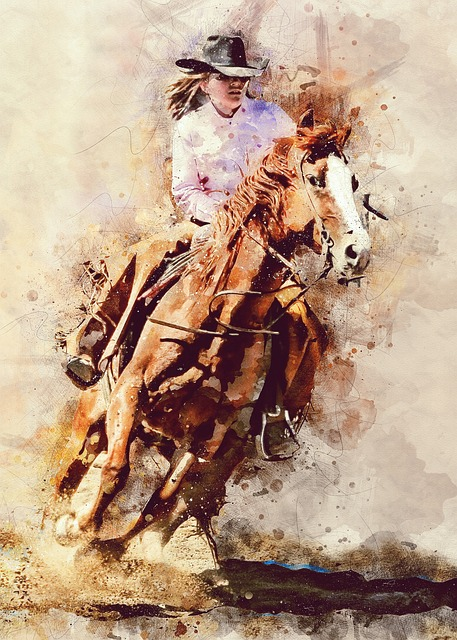 Disclaimer: This post may contain affiliate links. If you make a purchase by clicking on an affiliate link, Nevue Fine Art Marketing may earn an affiliate commission at no additional cost to you. Affiliate relationships include, but are not limited to, Bluehost, Tailwind, Skimlinks, SareASale and StudioPress. To learn more visit Affiliate Link Disclosure Policy
What Is An Art Competition
Before diving into how to find the best art competitions near you, let's first define an art competition. Simply put, an art competition is a juried competition where visual artists submit their artwork to be judged by a panel. The entries are typically judged on creativity, technique, and originality. Some contests have different categories for digital artworks, watercolor paintings, acrylics, oil paints, pastels, or mixed media.
The winners are announced at the end of the event and winners may receive cash awards, artist grants, or recognition like social media promotion or gallery exhibitions.
Are Art Competitions Worth It
In considering whether competitions are worth the effort, it's essential to recognize their potential benefits. Art contests allow artists to have their artwork featured to gain recognition, leading to increased exposure and potential sales. Additionally, winning an art contest can be a valuable addition to an artist's resume and portfolio, helping to set them apart from others in the field.
But even for those who don't win a cash prize, participating in art contests can be a valuable learning experience. Submitting work and awaiting judgment can help artists develop a thicker skin and learn how to handle rejection, an invaluable skill in the competitive art world. Additionally, viewing the work of other artists and seeing how it is judged can provide valuable insight into what makes a successful piece of art.
So, if you're considering entering an art or photography competition, know there is undoubtedly value. Not only can it provide an opportunity for recognition and exposure, but it can also be a valuable learning experience. With that in mind, let's dive into how to find the best art contests near you.
Check Local Galleries and Art Centers
A great way to find local art contests and competitions are to check with nearby art centers and galleries. These institutions often actively promote and support local artists by organizing and hosting competitions. Stopping by your local art center or gallery and asking about upcoming competitions is a great start. Additionally, you can watch their website or social media pages for announcements on upcoming events.
You can also learn about art-related workshops, classes, and other events that may help you improve your skills and knowledge by checking with local art centers and galleries. They may also have resources to help you prepare your submissions or provide feedback on your work.
Of course, if you're unsure where your local art center, exhibition or gallery is located, a quick online search can help you find it. This brings us to our next point on finding art competitions near you – searching online and social media.
Search Online and Social Media
The internet is a vast information resource; you can use it to your advantage when looking for art contests. With a few simple clicks, you can find dozens of art competitions in your area and those open online or internationally. You can also look for art communities on social media platforms, such as Facebook groups, where you can interact with other artists and learn about upcoming events.
However, when searching online and on social media, it's essential to be cautious of scams or illegitimate contests. Research the competition and its organizers before submitting any personal information or artwork.
Once you have found a competition that interests you, the next step is to prepare your art call submission. This is where art competition directories can be handy. They often provide detailed contest rules and instructions for each contest, like the entry deadline, prize money, or the type of artwork accepted.
The next section will explore using these directories to your advantage.
Use Art Competition Directories
Art competition directories can be valuable resources during this stage. These directories often provide detailed guidelines and instructions for each contest, including deadlines, entry fees, and submission requirements. You can streamline your search using a directory and focus on competitions that best fit you. For example, if you want to feature a traditional painting, you will want to look for competitions that accept this type of artwork.
In the next section, we'll explore how to take advantage of these directories to increase your chances of success. But before we get there, remember to do your due diligence and thoroughly research any competition before submitting your work.
Networking with professional artists is another crucial aspect of finding opportunities and honing your skills. In the next section, let's look at how you can connect with other artists and build supportive relationships.
Network with Fellow Artists
Networking with fellow artists is an excellent way to learn about local art contests, boost your creativity, and gain valuable insights into the art world. One of the best ways to connect with other artists is to join local art communities or groups. You can find them on social media platforms like Facebook or Instagram or by attending local art exhibitions or events.
You can also participate in art workshops or classes, where you'll meet other artists who share your passion for creating art. These gatherings are great opportunities to share your work, ask for feedback, and learn from other artists' experiences.
Building relationships with other artists can also help you stay accountable and motivated to improve your skills. You can organize monthly art challenges with a group of artists, where you'll set a theme and create art pieces based on it. This exercise will help you push your boundaries and experiment with different art techniques.
Networking with fellow artists is essential, but remember to focus on your goals and use your time wisely. In the next section, we'll explore how to pay attention to deadlines and guidelines to increase your chances of success.
Pay Attention to Deadlines and Guidelines
Another crucial aspect to remember when searching for art competitions and contests is to pay attention to deadlines and guidelines. Each competition has a specific set of rules that must be followed, and missing deadlines can result in disqualification. It's essential to read through all guidelines thoroughly and ensure that your art piece meets the necessary criteria.
Some contests have strict size limitations, while others require a specific medium or style like still life art or colored pencil drawings. Failure to comply with these guidelines could result in rejection, making paying attention to every detail critical. Along with policies, deadlines must be strictly adhered to for your entry to be considered. Some contests may have an early-bird deadline that offers reduced entry fees, while others may have a late submission deadline with an increased fee.
Paying attention to deadlines and guidelines increases your chances of success and avoids disqualification. In the next section, we'll weigh the pros and cons of participating in art competitions to help you make an informed decision.
Pros And Cons Of Art Competitions
Participating in art competitions can be a valuable experience for artists of all levels. However, with every opportunity comes potential drawbacks. In this section, we'll explore the pros and cons of art competitions to help you decide if entering one is the right choice for you.
One significant advantage of art competitions is having your visual arts recognized and potentially winning cash prizes or monetary awards. This can help boost your career and expose you to potential buyers, gallery owners, and other artists. Additionally, competitions can provide a deadline and motivation to create new work and push yourself creatively.
On the other hand, some artists may feel that competitions are too focused on the idea of winning first prize and not necessarily on the quality of the artwork. This can sometimes lead to a focus on creating work that fits within the competition's guidelines rather than following your own artistic vision. Additionally, some may argue that the competitive aspect can make sense of rivalry or comparison between artists, detracting from the supportive and collaborative nature of the art community.
Another potential downside to competitions is the financial cost. Many competitions require an entry fee, which can increase if you enter original work in multiple contests. Additionally, some artists may find that the cost of producing and shipping their artwork to meet competition guidelines can be prohibitive.
Conclusion:
In conclusion, competitions can offer valuable opportunities for artists to gain recognition and exposure, while also providing motivation and inspiration to create new work. However, weighing the potential downsides before deciding to enter is essential, including the focus on winning over artistic expression and the financial cost. Ultimately, the decision to enter an art competition should be based on what feels suitable for you and your creative goals.
In a world where the art industry can seem vast and overwhelming, art competitions offer a unique opportunity for artists to showcase their work, gain recognition, and build their careers. Finding the proper competition becomes much more manageable by utilizing various resources such as local galleries, online directories, and fellow artists. The pros and cons of entering competitions should also be considered to ensure the experience is worth the investment. As an artist, it's crucial to keep creating and pushing yourself beyond your comfort zone. So take a chance, submit your best work, and see where it takes you.
Related Posts:
An Introduction to Art Competitions: Winning Strategies and Tips for Artists
How To Get Started As An Artist: Building An Art Career