Are you looking to increase your engagement on your Pinterest Business account? In this post discover how to enable Rich Pins on Pinterest so you can start increasing the engagement on your pins.
How To Enable Rich Pins On Pinterest
Disclaimer: Please note that some of the links on this post are affiliate links and will be clearly marked as so. I will earn a small commission when you purchase a product or service from an affiliate link at no extra cost to you which helps with the costs of operating Nevue Fine Art Marketing. I will only recommend products I have used, found helpful to my business and are companies I trust.
If you have started a Pinterest Business account, one of the first things you will want to check off of your list is enabling Rich Pins.
You can see from one of my pins above, the Rich Pins helps to make the pins stand out and look more professional.
The title is Bold.
It displays my website name as well as my sites' favicon.
WordPress makes setting up Rich Pins very easy and will only take a couple of minutes to complete.
Enable Rich Pins on Pinterest Step-by-Step
If you have not done so already, you will want to install the Yoast SEO Plugin.
For the people who do not know, Yoast is a SEO (search engine optimization) plugin that helps you to optimize your site for search. Even if you are not enabling Rich Pins I highly recommend this plugin.
In order for you to enable Rich Pins you will have to prep your posts with meta tags. The Yoast SEO plugin makes this easy.
After you have installed the Yoast plugin, go to the General Settings and click on Features on the top menu.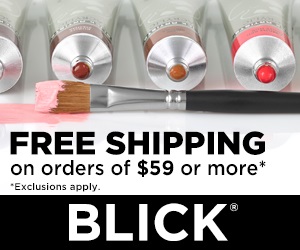 Disclaimer: This post may contain affiliate links. If you make a purchase by clicking on an affiliate link, Nevue Fine Art Marketing may earn an affiliate commission at no additional cost to you. Affiliate relationships include, but are not limited to, Bluehost, Tailwind, Skimlinks, SareASale and StudioPress. To learn more visit Affiliate Link Disclosure Policy
Scroll down and enable Advanced Settings Pages.
Now your site's metadata is enabled and you are ready to go to the next step.
Visit Rich Pin Validator.
Go back to your site and copy the URL link from any post.
Note: it cannot be the homepage URL. The URL has to be from a blog post.
Go back to the Rich Pin Validator and paste the URL into the box that says Enter a valid URL.
Click Validate.
You will receive a message stating Your Pins Ben Validated if everything went well.
Click Apply Now.
A pop-up will appear with your website's domain name.
Click Apply Now again.
That's it you are done.
It takes a few days for Pinterest to approve Rich Pins.
After you have been approved all of your pins will display your websites name, have a blot title and show your favicon.
Congratulations you have enabled Rich Pins on Pinterest.
Make It Easy For People To Pin Your Blog Posts
You can build your audience quicker by allowing people to share your blog posts on their social media networks.
Social Warfare (affiliate link) is more than just a social sharing plugin. It is a powerhouse.
When I added Social Warfare (affiliate link) to my site, my shares increased by over 3,000%.
You can see how well it works by the screenshot above of one of my pins that received over 8,000 repins.
I recommend you to take a look at this plugin. It is worth every penny.
Conclusion:
Enabling Rich Pins will make your pins stand out and increase your engagement on Pinterest.
You might also be interested in:
How to See if Your Art Posts are Being Pinned on Pinterest
How to Sell on Pinterest Tips for Artists
Whats New with Pinterest – Pinterest Adds Pinch to Zoom
28 Day Blogging Challenge for Visual Artists
Are you ready to start building an online presence?
Available on Amazon or Download your copy today.
The Productive Artist How to Live Your Dreams
The right mindset and time management skills are essential for any business. These topics are often not talked about but are key elements for your success. You will learn how to have a winning mindset and time management skills necessary for operating a successful art business.
Available at Amazon or Download your copy today.
Get More Done in Less Time The Part-time Artist
Proven strategies that will help you to get more work done in less time so you can sell more art and earn more money.
Available at Amazon or Download your copy today.
Did you enjoy this article? Don't forget to sign up for my free weekly newsletter.
You can also join me on:
Learn how to start, grow and monetize your online art business.
Art Business Planners