Learning how to draw grapes is an easy subject to practice your artistic skills using curved lines. Creating realistic pencil drawings can be accomplished by adding shadows and highlights. In this how to draw grapes drawing tutorial, I am going to share with you my drawing techniques so your pencil drawings will pop off the drawing surface.
Grapes come in a variety of shapes, sizes, and colors which make them a fun subject for artists to paint and draw.
Some grapes are more round while others have more of an oval shape which makes drawing grapes a top choice for artists when it comes to creating still life artwork.
Learning how to draw grapes is similar to learning how to draw an apple.
But it is different than learning how to draw a strawberry or how to draw orange.
The skin of apples and grapes is smooth.
Strawberries and oranges have dimples.
Light reacts differently to a smooth surface versus a dimpled surface.
While this drawing tutorial will demonstrate how to add shadow and highlights for a realistic drawing, it can also be a fun exercise for kids.
Kids can learn how to draw the contour of the grapes and color it with crayons or colored pencils.
I encourage all children to have fun with their creative minds.
I recommend using a reference image of grapes for your grape drawing.
I use Pixabay for reference images for most of my tutorials.
Pixabay offers stunning free images and royalty-free stock which you can use for practicing your art skills.
For my original drawings, I get most of my images at Wildlife Reference Photos or commissioned jobs.
Disclaimer: This post may contain affiliate links. If you make a purchase by clicking on an affiliate link, Nevue Fine Art Marketing may earn an affiliate commission at no additional cost to you. Affiliate relationships include, but are not limited to, Bluehost, Tailwind, Skimlinks, SareASale and StudioPress. To learn more visit Affiliate Link Disclosure Policy
Reference for this drawing tutorial image courtesy of Pixabay
Drawing Supplies
Below is a list of all the materials I use for my drawings. I purchase all of my drawing supplies online at Blick Art Materials.
Drawing Paper
Blending
Pencils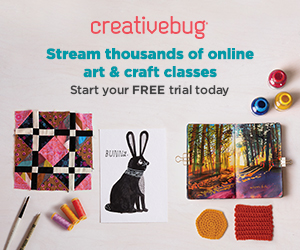 Painting Repeat Patterns by Hand: A Daily Practice by Cleo Papanikolas on Creativebug!
Value Finder
Erasers
Extras
How To Draw Grapes Step By Step
Lightly draw the grapes outline using a Tombow Mono HB Pencil on a 5″ x 7″ piece of Strathmore Series Bristol Board Smooth.
You can create the drawing larger or smaller if you wish. But if you draw the grapes too small you will find it difficult to add subtle value changes and details to the drawing.
Drawing Tip: The proportions of the subject you are drawing have to be accurate if your goal is to draw a realistic drawing. Using the grid method to sketch out the subject will help you to keep the proportions accurate.
Drawing grapes can be a challenge because there are multiple numbers of grapes overlapping one another and the shapes will vary depending on how they are facing.
You can also use this as a practice for sketching grapes to enhance your sketching skills.
Note: The lines in the drawing below are darker than what I normally sketch for my drawings.
I only drew the outline of the grapes darker in this drawing tutorial so you can see them better on this post.
Sketching the subject lightly will make it easier to erase the outline of the subject after you have added the shading.
Nothing in life has a line around it.
If you are trying to create realistic drawings you want to create a form and separate planes with values, not outlines.
Values are the different shades you will be drawing with your graphite pencil.
Sketch The Grapes
Start by sketching the stem and grapes outline.
The shapes are going to vary depending on how they are facing. Some will have more of an oval shape while others will have more of a round shape.
Drawing Tips – Sketch the grapes lightly so you can easily erase the guidelines later.
Keep in mind that you will be adjusting the drawing as you go along, this is just a rough sketch at this point.
Draw two parallel lines for the stem and follow the curves of the stem from your reference image.
Continue drawing the grapes and refer back to your reference image for the shapes of the grapes.
To draw a realistic drawing, you will have to add values to the grapes.
To learn more visit Drawing Tips For Realistic Drawings – The Elements Of Shading.
At this point, you could give the contour drawing of the grapes to your child to color.
Shade The Grapes
Shading the grapes will create a three-dimensional illusion an make the grapes pop off the drawing surface.
Before you start to add value to your drawing stand back to think about what you are going to be drawing.
Identify which direction the light is coming from and where the darkest values are on the grapes.
Is there a cast shadow?
A cast shadow is a shadow that casts from an object or figure. The cast shadow varies in value and is not a solid shape. The closer the cast shadow is from an object the darker it will be. The farther the cast shadow is from an object the lighter and less defined it will be.
Drawing Tip: The darkest part of an object is where the light does not hit.
Start by adding value with your 2H pencil to the darkest area of the grapes.
Drawing Tip: Using a 2H pencil first will condition the paper and add graphite to the bottom of the tooth on your drawing paper. This will prevent the little white dots you will get if you start with a softer lead. When you can not get any more value from your 2H pencil start applying graphite with your HB pencil. If the area is still not dark enough continue with your 2B pencil.
Work from dark to light and follow the contour of the grapes.
Begin each line from the darkest area and draw towards the lighter areas reducing the pressure as you go and lightly lift the pencil off the paper to feather the line to white.
Start by adding graphite to the darkest areas. Keep looking at your reference photo to identify where the darkest darks are.
Don't worry about adding to much detail at this point. The objective is to only add value to the darkest areas.
Build up tone gradually on the other dark areas of the grapes.
Always work from dark to light and keep the lines going in the same direction as the grapes.
You can see that the grapes in the image above are starting to take form just by adding some value to the dark areas.
Drawing Tip: lightly remove some graphite from the outline of the grapes with your kneaded eraser. This will help you to blend in the lines so you will not see a dark outline of the contour. Remember nothing in life has a line around it. Erase any lines you do not want with your Tombow Mono Zero Refillable Eraser.
Next start working on one grape at a time. Draw each grape as if you were drawing an apple.
How to draw vines:
Start adding graphite to the lower section of the grapevine.
Gradually lighten up the value as you go towards the to of the vine.
Connect some grapes with the vine. Add a highlight where the vine connects to the grape.
Tap off some graphite to lighten up some areas the light is hitting.
Use the kneaded eraser to create the highlights.
Look at your reference image to see how the light is creating highlights on each grape.
Drawing Tip:
A bunch of grapes drawing will look more realistic if the grapes on top of the bunch are lighter than the ones underneath them.
The grapes will get darker the further they are from the top.
Use a blending stump to blend the values.
Finish the drawing by balancing the lines that separate the different grapes.
Drawing of grapes is an excellent practice if you are planning on drawing portraits. The smooth value changes on the green grapes drawing is similar to an infant portrait.
I hope you enjoyed this how to draw an apple step by step tutorial with videos.
More Drawing Tutorials
Art Challenge Ideas Spark Creativity
Over 100 Ideas Of What To Draw And Sketch
5 Awesome Art Techniques Using Various Mediums
Realistic Drawing Tips You Must Know
How To Draw Realistic Cat Eyes
How To Draw Realistic Eyes Step By Step
How To Preserve Pencil Drawings
How To Keep Graphite Drawings Clean
How To Draw Realistic Hair With Graphite
How To Shade Drawings With Graphite
Drawing Tips For Enhancing Your Drawing Skills
Drawing Tips For Realistic Drawings
Popular Art Marketing And Sales Tutorials
Below are some of the most famous art marketing courses that will grow your online art business:
Most Popular – How to Make a Living Selling What You Make by Megan Auman
Most Popular – Build a Successful Creative Blog by April Bowles-Olin
How to Build a Business While Learning Your Craft by Megan Auman
Pinterest Marketing for Makers & Designers by Megan Auman
Did you enjoy this article? Don't forget to sign up for my free weekly newsletter.
You can also join me on:
Learn how to start, grow, and monetize your online art business.
Art Business Planners