Step By Step Elephant Drawing With Pastels
Elephants are the world's largest land animal. These highly sensitive and caring animals have made them fascinating creatures to be studied, and they play an important role in our ecosystem. Unfortunately, they are at risk of extinction.
There is good news. African elephants are protected to varying degrees in all the countries of their geographic range. They're also protected under international environmental agreements, CITES, and the Convention on the Conservation of Migratory Species. (Source: National Geographic) Hopefully, humans have not gone too far, and these gentle giants can be taken off the endangered list.
In this elephant drawing tutorial, I will share the techniques I use to paint an elephant and calf with pastels.
Supplies used for this elephant drawing:
Reference image courtesy of Wildlife Reference Photos For Artists.
Elephant Drawing Tutorial
First, you will need to get a high-quality image of an elephant. I am using a photo I purchased from Wildlife Reference Photos For Artists. This is a great site to purchase reference photos of wildlife. Once you make a purchase, you have the right to use the reference for your artwork, and you can sell the original or prints of your original pastel painting.
If you are not planning on selling your art, you can get some great reference images at Pixabay.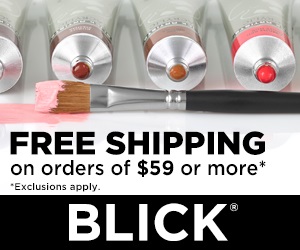 I use Clairefontaine Pastelmat Card for all of my pastel paintings. It is acid-free cardboard with thin fibers of cellulose fixed on them, making it possible to add multiple layers of pastels without using a fixative. The smooth surface makes it more comfortable and easier to blend with your fingers.
Elephant Drawing Step 1
Disclaimer: This post may contain affiliate links. If you make a purchase by clicking on an affiliate link, Nevue Fine Art Marketing may earn an affiliate commission at no additional cost to you. Affiliate relationships include, but are not limited to, Bluehost, Tailwind, Skimlinks, SareASale and StudioPress. To learn more visit Affiliate Link Disclosure Policy
This tutorial is more about showing you how to paint realistic animals with pastels. I will show you all of the steps I use to create my wildlife animals. I will not be telling you exactly what colors I will be using because I use up to 60 – 70 different colors for each painting. Instead, I will explain the steps I use for the project.
The images below are taking every 1-2 hours so you can see the progress.
Start by sketching the elephant. I use the grid method, but you can use whatever technique you use for your drawings.
After you have stretched out the elephant, spend a few minutes to decide what colors you will be using and make a color swatch on a separate piece of Pastelmat.
Start adding the darkest and lightest tones to the drawing. Do not be concerned with all of the details at this point. The objective is to paint the midtones to give the elephant its shape.
Start by adding the darkest tones to the elephant. Next, add the lightest tones followed by the mid-tones.
Mid-toned colors are in the middle of the tonal spectrum. They are neither darkest nor lightest values of a color.
Pastel drawing tip: Add the pastel slowly. You do not want to oversaturate the Pastelmat. Doing so will make it impossible to add more layers. Pastelmat can only take about seven layers, so it is important to add the layers slowly. It is possible to add more layers if you spray the drawing with a fixative. However, fixatives can darken the pastels.
Lascaux Fine Art Fixative is the fixative I use on my pastel paintings if I need to use a fixative; however, most of my pastel paintings do not have a fixative on them.
Step 2
Add some of the background colors so you can see the values of the elephant more clearly. You will notice that the values you added to the elephant will either look darker or lighter, depending on the background's colors. A darker background will make the subject look lighter were a lighter background will make the subject look darker.
Adding the background will allow you to adjust the values as you go along.
In this tutorial, the background is dark grays making the elephant look lighter and give it a three-dimensional illusion.
Step 3
Next, I started to add some texture to the elephant by drawing in the creases with a soft touch, and I used the stippling technique for some of the skin to create texture.
Step 4
Add the mid-tones of the background and start adding the dark and light values of the mother elephant. Sketch in some of the creases. Do not be too concerned about getting the exact values of the creases at this point. You will adjust them as you go along.
At this point, I am continuing to add light and dark values to the mother elephant as well as mapping out the creases in her skin.
Note: I will be adding more to this post every week until the painting is done so be sure to come back soon.