It may be tempting for artists to throw their paintings onto any available wall space at an art show, but how they display their work can have a massive impact on sales. Attention to detail in presentation signals to potential buyers that the artist has pride in their work and cares about how it is perceived.
It also helps to create a cohesive and visually pleasing display, guiding the viewer's eye around the space and making it easier for them to appreciate each piece. Even something as simple as adequately hanging artwork or arranging a thoughtful vignette can make a significant difference. Investing time and effort into crafting an attractive showcase for one's art not only improves the likelihood of sales but it also strengthens the artist's professional image and reputation in the industry. In short, taking care of how you display your work at art shows is crucial for attracting interest from buyers and furthering your career as an artist. In this post, you will discover how to display paintings at art show events so you can land more sales.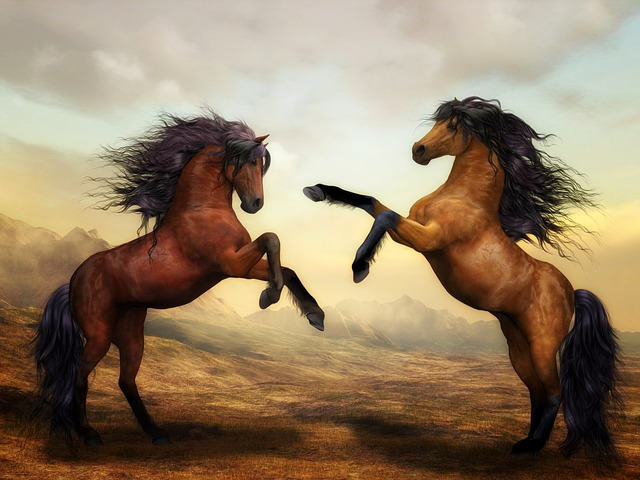 Disclaimer: This post may contain affiliate links. If you make a purchase by clicking on an affiliate link, Nevue Fine Art Marketing may earn an affiliate commission at no additional cost to you. Affiliate relationships include, but are not limited to, Bluehost, Tailwind, Skimlinks, SareASale and StudioPress. To learn more visit Affiliate Link Disclosure Policy
Choose The Correct Paintings For Your Art Show
Choosing the right pieces for different art fairs can make all the difference in determining its success. The selected pieces should showcase not only the artist's unique style and skills but also impact the show's overall tone and theme. In addition, it is essential to consider how these pieces will be displayed in relation to each other, as well as any practical considerations such as size and medium.
By carefully selecting exhibit pieces, artists can ensure that their work will have the desired impact on viewers and create a cohesive and memorable show.
How To Choose The Best Paintings For an Art Fair
When selecting paintings for display at an art fair, carefully consider your booth's overall aesthetic and theme. Choosing your personal favorites may be tempting, but they may not necessarily be popular with potential buyers. Instead, think about the style and subject matter currently trending in the art world and select pieces that fit this mold. Consider also how the paintings will be displayed – smaller, more straightforward works may get lost amongst more prominent, eye-catching pieces.
Overall, aiming for a cohesive collection will make for a more prosperous and visually appealing booth display at an art fair. Don't be afraid to mix styles or explore different mediums, but make sure there is an underlying thread tying the pieces together. And most importantly, always trust your instincts – if a work speaks to you, it is likely to resonate with others as well.
Hang Paintings On Display Walls In An Exciting Way
When it comes to selling artwork, presentation is everything. By hanging pieces on a display wall in a haphazard manner, the art may not be given the attention it deserves. Potential buyers may even pass over specific works because they were not adequately showcased.
On the other hand, carefully arranging paintings on a wall can highlight their individual qualities and create a cohesive overall look. This draws the eye of gallery-goers and allows each piece to shine in its own right.
Taking the time to hang artwork properly can make all the difference in catching the interest of potential buyers and ultimately making sales at art shows.
Panels For Displaying Art At An Art Show
As a professional artist, making a solid first impression is crucial to success at art shows and exhibitions. Display panels are necessary for presenting your work in the best light, allowing you to effectively arrange and display your pieces. Without them, potential buyers may not be able to see the full scope of your work or may not fully appreciate the careful composition and thought that went into each piece. In addition, high-quality display panels add a level of professionalism and credibility to your presentation. They show that you take your artwork seriously and have committed to presenting it in the best way possible. As an investment in both your artwork and your career, investing in display panels is essential for any serious artist.
Best Panels For Art Shows
Flourish Freestanding Steel Frame Display Wall
Flourish Three -Pannel Display Walls
Multiplex Swinging Panel Display
Best Gridwall Panels For Art Shows
2′ x 6′ Grid Wall Panel Floorstanding Display Fixture 3 pack
Use Backdrop Colors That Enhance Paintings
A successful art piece requires attention to every detail, including the setting in which it is displayed. Choosing a complimentary backdrop can enhance the visual impact of a painting and bring out its unique qualities. For example, a vibrant abstract painting may look washed out against a white wall but pop against a deep blue backdrop. On the other hand, a soft watercolor landscape may be better suited to the neutral background color.
A skilled artist will also consider how their choice of backdrop complements the mood or theme of the work.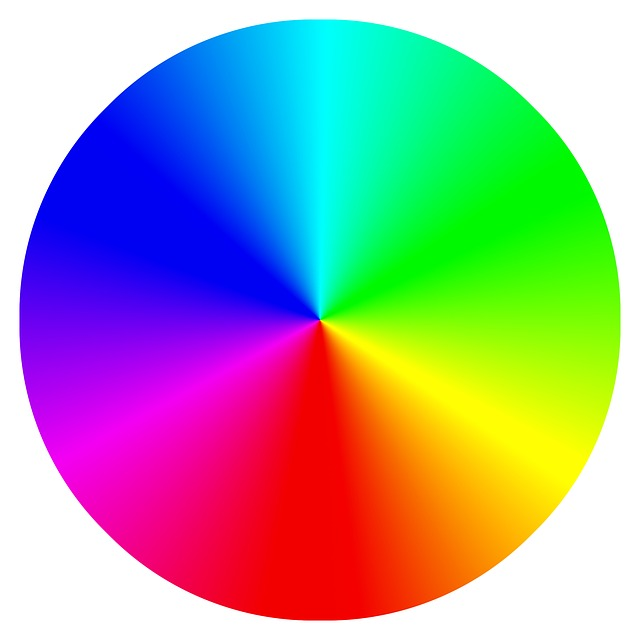 How To Choose The Best Backdrop Colors To Display Paintings
When displaying paintings, the backdrop can significantly impact how the artwork is perceived.
So how do you choose the best colors for your paintings? One starting point is to consider the overall color palette of the piece. A complementary backdrop of purples and blues can enhance the contrast and make the colors POP if it has solid reds and greens. Alternatively, using a neutral backdrop such as white or gray can help draw attention to subtle nuances in the painting. It's also important to consider natural or artificial lighting, as different lighting may affect how colors appear on the backdrop.
Experiment with various options before making a final decision for your art display, and don't be afraid to ask for opinions from friends or colleagues. With careful consideration, you'll be able to choose the perfect background to showcase your masterpiece.
You will also want to have a unified color scheme for your tables as well. Choose a tablecloth that enhances the focal point of your display.
How To Display Canvas Art At A Craft Fair
Keeping a few key points in mind when displaying canvas art at craft shows is essential.
First, make sure to have varying sizes of artwork on hand. This creates visual interest and allows potential buyers of different budgets to find something they like.
Secondly, arrange the artwork in a way that is pleasing to the eye. Think about how you want to lead customers through the display – perhaps with larger pieces at the back and smaller ones at the front or organized by color.
Lastly, don't forget to incorporate lighting in your display – spotlighting certain pieces or using ambient light can make your artwork stand out.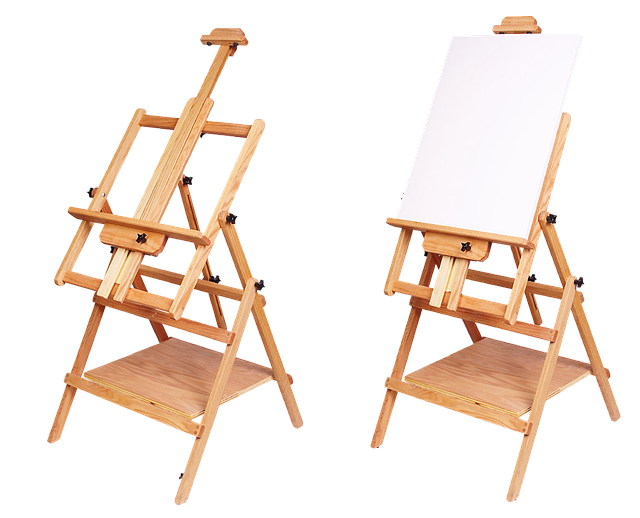 Use An Art Display Easel To Highlight Your Best Painting
At art shows and craft fairs, there is often a lot of competition and noise vying for the attention of potential buyers. Utilizing an art display easel can help your standout piece to stand out even more. An easel draws the eye up, encouraging viewers to focus on the featured painting rather than getting lost in the sea of other artwork. It also adds a sense of professionalism and significance to the piece, showing that it is a highly valued component of your art collection. Additionally, using an easel allows for more versatile display options – you can angle the painting to best showcase its features or easily switch it out for another piece.
Display Art On The Outside Wall To Attract Buyers
When attending a craft show, vendors often have a small space to showcase their artwork inside their booths. However, by utilizing the outside wall of their booth, artists can increase their visibility to potential buyers and draw them in.
By displaying art on the outside wall, passersby can get a glimpse of the artist's work before deciding whether or not to enter their booth. This allows the opportunity to pique the interest of individuals who may not have stopped by.
Additionally, displaying art on the outside wall adds another dimension to the booth and helps it stand out among other vendors. It also gives the artist more space to showcase a diverse range of work, allowing for a more comprehensive representation of their skills and style.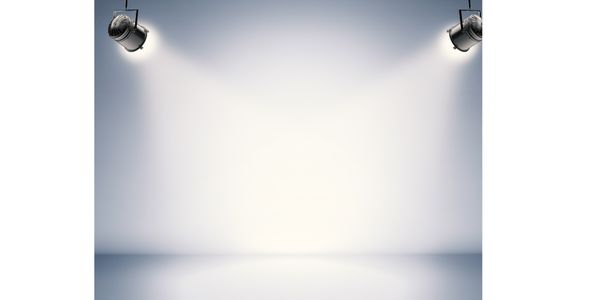 Use Lighting To Make Your Paintings Stand Out
When setting up at a craft fair, artists must pay attention to their lighting. Without proper lighting, customers may not be able to see all the details and nuances of a work of art. In addition, poor lighting can create shadows that distort the actual color of a piece and make it difficult for customers to envision how it will look in their own space.
Good lighting can enhance the overall presentation of art displays and attract potential buyers. It can also help set the desired mood or atmosphere for viewing the artwork. Proper lighting can significantly show a product's best features and impress potential customers.
Create A Display That Tells A Story
A successful art installation doesn't just showcase individual pieces but tells a larger story through the way they are arranged and displayed.
By carefully selecting and arranging her pieces, an artist can convey emotions, explore themes, and give the viewer a deeper understanding of her message. In addition, a brilliant display adds depth to the artwork and can draw in the viewer, immersing them in the story being told.
However, creating such a display requires artistic ability, planning, and attention to detail. A cohesive narrative may require reworking or adjusting elements until everything comes together perfectly. But in the end, the result is a compelling and memorable installation that genuinely brings the artist's vision to life.
Add Signage To Help People Understand Your Paintings
It's not enough for an artist to create a visually stunning piece – they also need to communicate their ideas and message to the viewer. This is where signage can come in handy.
A well-written label or accompanying statement can provide context and depth to the artwork, allowing the viewer to understand and appreciate it truly. It can also guide potential buyers, giving them medium, size, and price information.
In short, signage helps bridge the gap between the artist and their audience, leading to a more meaningful and fulfilling experience for all parties involved. As artists, it's our responsibility to ensure that our work is not only visually appealing but also effectively communicated – and signage is one tool that can aid us in achieving that goal.
Be Prepared For Questions From Guests
As a professional artist, you must prepare questions from guests at your shows or exhibitions. Not only does this show that you are confident and knowledgeable about your work, but it can also lead to valuable connections and potential sales.
First, anticipate common questions about materials and processes used in creating your art. Additionally, think about the inspiration and message behind each piece and be ready to discuss them with guests. Finally, have a polite and professional way of stating prices for those who may be interested in purchasing your work.
Being prepared for questions shows that you are a serious artist who takes pride in your work, leading to a more successful show overall.
Conclusion:
When displaying your paintings at an art show, it's essential to choose the correct paintings, hang them on the wall in an exciting way, and use the best panels to display art. You should also consider using backdrop colors to enhance your paintings and an easel to highlight your best painting. If you're displaying art on the outside wall, use lighting to make them stand out. And lastly, create a display that tells a story to help people understand your paintings better. By preparing questions from guests, you can show that you are confident and knowledgeable about your work which can lead to valuable connections and potential sales.
FAQs
How should I choose the paintings for my art show?
The best way to choose paintings for your art show is to carefully select each piece based on its quality, message, and ability to captivate viewers. You should also consider using a variety of colors, mediums, and styles to create an exciting display that will draw in guests.
How can I make my paintings stand out at an art show?
There are several ways to make your paintings stand out at an art show. First, you can use colorful backdrop colors to enhance your paintings. Second, you can use an easel to highlight your best painting. Third, you can use lighting to make your paintings pop if they're displayed on the outside wall. And lastly, you can create a cohesive display that tells a story and captivates viewers.
What should I say to guests who ask about my paintings?
When guests ask about your paintings, be sure to have a professional and polite way of answering their questions. It would be best if you were also prepared to discuss each piece's inspiration and message. Finally, have a pricing sheet ready for those interested in purchasing your work. By being prepared, you'll become a confident and knowledgeable artist, leading to more success at your art show.
Related Posts:
How To Promote Art Online For Free
How To Enhance Your Artistic Skills Quickly
How To Plan For A Successful Art Show
Richer Images for Twitter Help Artists Grow Their Audience
5 Tips For Setting Up Your Craft Fair Display