Let's face it, and artists are creative people. And being creative means that sometimes you will get stuck, lack inspiration, and sometimes feel overwhelmed. We've all been there, whether you call it art block, artist's block, or simply a lack of motivation. The good news is that there are ways to overcome artist's block so you can start the creative process again. This blog post will explore the most effective strategies for curing art block.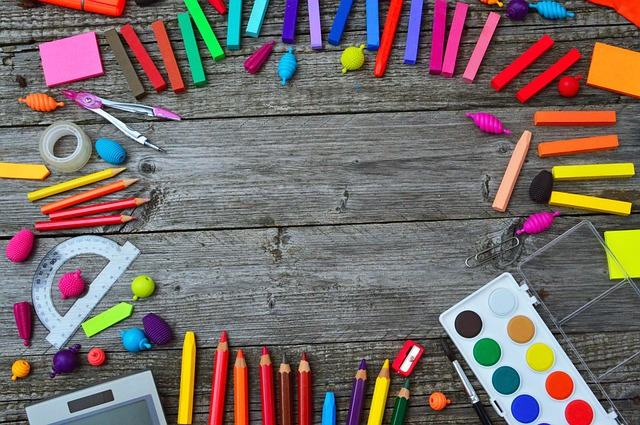 Disclaimer: This post may contain affiliate links. If you make a purchase by clicking on an affiliate link, Nevue Fine Art Marketing may earn an affiliate commission at no additional cost to you. Affiliate relationships include, but are not limited to, Bluehost, Tailwind, Skimlinks, SareASale and StudioPress. To learn more visit Affiliate Link Disclosure Policy
What Is Art Block?
Art block is the feeling of being stuck creatively. It can manifest as a lack of ideas, motivation, or confidence. Art block can strike anytime, lasting for days, weeks, or even months. It can be frustrating and discouraging if you're an artist who experiences art block regularly. But don't despair. There are ways to keep the creative juices flowing so you can keep creating the art you love.
Is Art Block Real?
Yes, creative block is actual. And no, you're not alone. Almost every artist, even a professional artist, experiences art block occasionally. The critical thing to remember is that the art block is temporary. With a little effort and perseverance, you can overcome art block to continue creating art you love.
Strategies To Inspire You To Create Art Daily
Take A Break
Sometimes, the best way to get past the creative rut is to take a break from your artwork. Step away from your canvas or put down your pen and take time to recharge your creative engine. Go for a walk in nature, read your favorite book, or watch a movie. When you come back to your artwork with fresh eyes, you may be surprised at how much easier it is to start again.
Try Something New
Trying new things is a great way to jump-start your creativity. If you typically work in oil paints, try watercolors, acrylics, or drawing instead. Or, if you usually write short stories, try writing poetry or songs. Stepping outside your comfort zone can be scary but lead to some of your best work.
Get Organized
A cluttered workspace can lead to a cluttered mind. Take some time to organize your creative space before starting your artwork. This will help you focus on your creative project and eliminate distractions leading to art blockage. Take a few minutes when you are finished painting for the day to put all of your art supplies away, so it's ready for you the next time.
Find Mentors And Inspiration
Connecting with other artists in your local artist community can be a great source of inspiration and motivation. Seek out mentors or follow the work of other artists who inspire you. This can help get those creative juices flowing again and give you the confidence to keep creating.
Set Some Goals
Having specific goals in mind can help give you direction and motivation when creating artwork. Whether completing a certain number of paintings by the end of the year or entering your work in a local art show, setting goals will help keep you focused and on track.
Practice Regularly
Like anything else, practice makes perfect—or at least better! Committing to creating artwork regularly, even when you don't feel inspired, you will find that the muse often comes. So dust off that easel and get started today.
Use Painting Prompts
An easy way to find inspiration is to use painting or drawing prompts. Drawing prompts are simply ideas for what to paint or draw. They can be anything from a random object to a particular color palette or scene. There are many websites and books with painting prompts that will give you new ideas for your next project.
Take Some Time To Enjoy Nature
One way to overcome physical exhaustion is to get fresh air while walking through nature. This will also help to clear your mind and give you time to think about new ideas for your artwork. Make it a daily habit of walking outside, even if it's just around the block. Walking has many benefits, including relieving stress, improving creativity, and reducing anxiety.
Track Your Progress
Tracking your progress can be a great way to push yourself and stay motivated. Try writing down the ideas you have for your next piece of art, or make a note of how long it takes you to complete one creative project. This will help you set goals and keep track of your improvement over time. A journal will be a helpful tool for measuring your progress.
Draw Animals
If you are a landscape artist and you and you start feeling overwhelmed, try drawing your favorite animals instead. Drawing animals can be a great way to change your style and bring some life into your artwork. Plus, it's a fun challenge to see how accurately you can capture the anatomy of each animal you draw. This will help sharpen your skills and give you something different to work on when the art block hits.
Take A Course
An easy way to kick-start your creative thoughts is to enroll in a free or paid online art course. You can find various tutorials on Skillshare that will help you brush up on your art skills. There are also many live classes available that offer critiques, feedback, and guidance on improving your skill level. Taking a class can allow you to learn new techniques and meet other artists who can provide support.
Conclusion:
Art block doesn't have to be the end of the world—it can be an opportunity for growth and discovery. By trying new things, getting organized, setting goals, and practicing regularly, you will find that the muse often comes. So dust off that easel and get started today.
Related Posts:
Unleashing Your Inner Artist: 6 Unique Artist Block Ideas And Solutions
How To Make Resin Art: A Step-by-Step Guide
How to Be More Productive Marketing Art Online
10 Ways To Overcome Art Block (That Actually Work)
What To Draw When You Have Artist Block