Creating high-quality giclee prints from home can be daunting for an artist. Professional-grade printing often involves costly equipment, a large format giclee printer, sophisticated software, and archival inks. But with the right combination of knowledge and resources, you can achieve professional giclee prints at home.
This blog post will cover everything you need to know about preparing your artwork for giclee printing, exploring the different types of paper available, learning the basics of color management, and discussing various finishing procedures to give your pieces a vivid appearance.
Read on to unlock the secrets needed to create stunning professional-quality fine art prints from your own studio.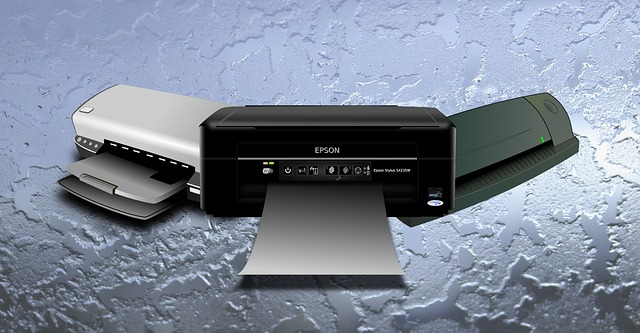 Disclaimer: This post may contain affiliate links. If you make a purchase by clicking on an affiliate link, Nevue Fine Art Marketing may earn an affiliate commission at no additional cost to you. Affiliate relationships include, but are not limited to, Bluehost, Tailwind, Skimlinks, SareASale and StudioPress. To learn more visit Affiliate Link Disclosure Policy
Giclee Prints
Artwork may come in many forms, from traditional oil and acrylic paintings to sculptures to digital art. But giclee prints are the perfect solution for artists who want to share their work with a broader audience or preserve a valuable piece of artwork. Let's dive into what giclee prints are and how they help artists like you.
What Are Giclee Prints?
Giclee (pronounced "zhee-clay") is the French word for "spraying." In printing, it refers to a digital process that uses inkjet technology to produce high-quality artwork reproductions on paper or canvas. The artwork is scanned onto a computer, then printed using fade-resistant archival inks onto high-quality paper or canvas. The result is an exact reproduction of the original artwork with vibrant color and detail that can last decades without fading.
The Benefits of Giclee Prints
Giclee prints offer many benefits for artists. Not only can you make multiple copies of your original artwork and sell them at a lower price than the original, but you also can make customizations such as size, frame style, and even color palette. Additionally, since giclee prints are produced digitally, there is no need for costly setup fees or complicated shipping arrangements; once your artwork has been uploaded, you can make as many copies as you want quickly and easily. And because they are printed on archival quality materials with fade-resistant inks, these prints will last much longer than traditional prints—up to 100 years.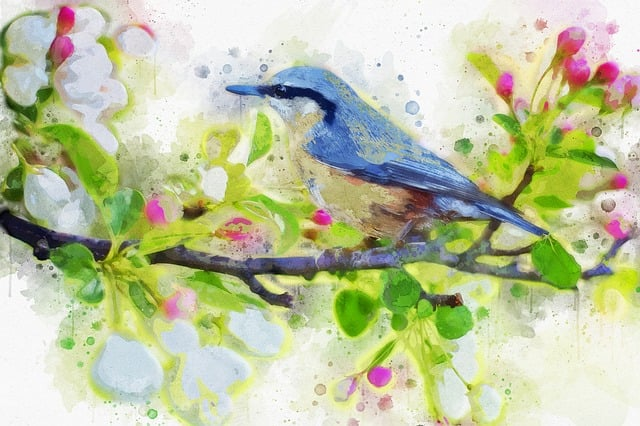 Why Should You Create Prints At Home
1. Cost-Effective
Printing giclee prints at home is a cost-effective way to sell your artwork. You will not have to pay for the high costs of printing and framing that you would if you sold your artwork through a gallery. Additionally, you will not have to pay commission fees to a gallery owner.
2. Quality Control
When you print giclee prints at home, you will have complete control over the quality of the print. You can ensure that the colors are accurate and that the print is as sharp as you want it to be.
3. Quick Turnaround Time
Another benefit of printing giclee prints at home is that you can get your prints much faster than if you sold them through a gallery. galleries typically have a long turnaround time, as they need to send the artwork out to be printed and then wait for it to be shipped back. If you print your own giclee prints, you can have them ready to sell in a few days.
4. Increased Profits
Because you will not have to pay for expensive framing and shipping costs, you will be able to keep more of the profits from your sales. This means that you can make more money from selling your artwork.
5. Greater Exposure
When you sell your artwork online, you will have the opportunity to reach a global audience. This is much more difficult when selling through galleries, as most galleries only sell to local customers. By selling limited edition prints online, you can reach people worldwide who may be interested in your artwork.
6. Easy-to-Use Technology
The technology needed to print giclee prints at home is now more affordable and more accessible to use than ever before. Previously, only professional printers had access to this type of technology. Now, anyone with a computer, an internet connection, and a fine art printer can print high-quality giclee prints at home.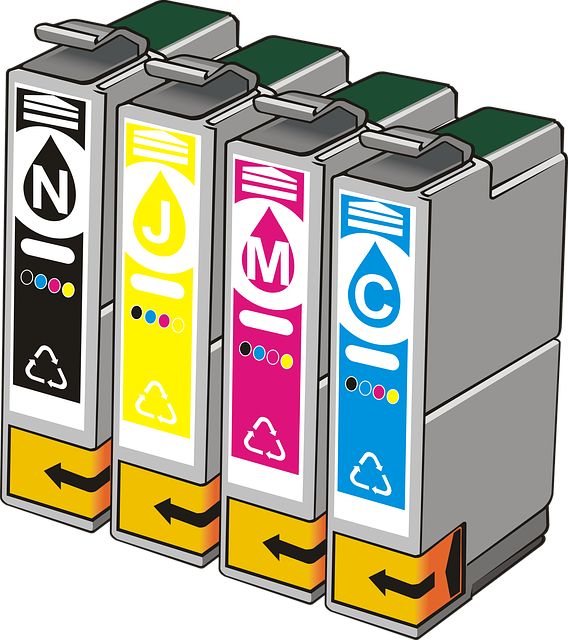 The Supplies You Need To Create Giclee Prints
A computer with internet access
You need to create digital images of your artwork to create giclee prints, so a computer is necessary. You will also need an internet connection to upload your files and purchase supplies.
An Inkjet Printer
Here are some popular inkjet printers artists use to make prints at home.
The Epson Workforce WF-7720 is an all-in-one printer that can print, scan, copy, and fax. It has a maximum resolution of 4800 x 2400 dpi and can print at speeds of up to 18 ppm. It also has a 250-sheet paper tray and duplex printing.
2. Epson SureColor P900 Photo Printer
The Epson SureColor P900 has a 10-channel print head with a max resolution of 5760 x 1440 dpi. Max borderless print size 17 x 22″.
The Canon ImagePROGRAF Pro 300 features 9-color pigment ink system with a max resolution of up 4800 x 1200 dpi. It also has an optional rotary cutter and can handle up to 13″ wide media. This large format printer is perfect for larger prints.
Giclee inks
Archival inks are a must for creating giclee prints, as they will ensure that your prints last much longer than traditional inks. For best results, read what pigment-based inks are required for your printer.
Giclee Paper
Giclee paper is specifically designed for fine art and photographic prints. The fine art paper is acid-free and archival, lasting up to 100 years without fading or degrading. Depending on your desired finish, you can choose from several types of giclee paper, such as glossy, matte, and watercolor paper. Giclee printing on canvas is also a popular choice.
Photo Editing Software
To ensure your artwork looks its best, editing your images with the right software is essential. Adobe Photoshop is one of the most popular image editing programs available, and it's also a great choice when you need to get ready for giclee printing. Let's explore what makes Photoshop ideal for this type of job and how you can use it in your own workflow.
Creating High-Quality Images
When preparing images for giclee printing, quality matters more than anything else. You want your images to be crisp and clear, so all the details are visible when printed on canvas or paper. Fortunately, Adobe Photoshop gives you all the tools you need to create high-quality images. It allows you to adjust color settings, crop out unnecessary elements from an image, and sharpen blurry sections. All these features ensure that print quality looks best when printed on giclee canvas or paper.
Color Management Tools
In addition to giving you the tools to enhance and refine your images, Adobe Photoshop allows you to manage colors accurately. This is especially important if you use multiple devices (such as a printer and a monitor) with different color capabilities or settings. With Photoshop, you can easily adjust color settings so that everything looks consistent across all devices – this ensures that colors are displayed accurately on both monitors and prints alike.
File Formatting Options
Different files require different formatting options depending on where they will be used – this includes files intended for use with giclee printing services. Fortunately, Adobe Photoshop has plenty of file format options available – including TIFF files which are commonly used by printing services due to their high-resolution capabilities – so no matter what type of file format is required by the printer, you can easily create quality prints that represent your original artwork with just a few clicks.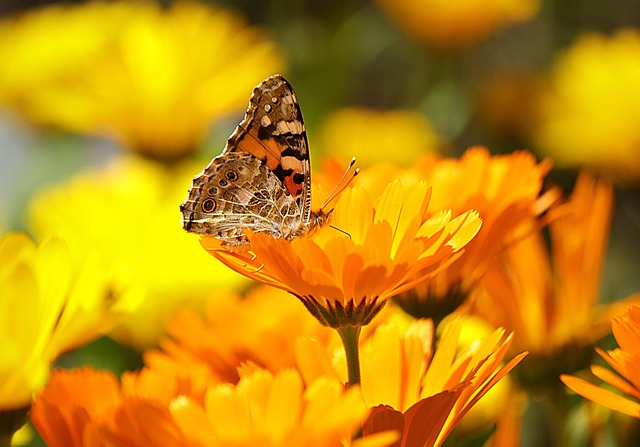 How To Set Up Your Printer For The Best Results
Setting up giclee printers for printing Giclée prints is not difficult and can be done with just a few simple steps. Let's go over what you need to know about setting up a printer for giclee printing from home.
Types of Printers
The first step in setting up your printer for giclee printing is choosing the right type of printer. The best art printers for this purpose is an inkjet printer specifically designed for photo and fine art reproduction like the ones mentioned above. These printers are designed to produce high-quality prints with accurate colors and details, making them ideal for professional-level giclee prints. It would be best to look for a printer that uses pigment inks instead of dye-based inks, as pigment inks are more resistant to fading over time. Another thing to consider is researching large format inkjet printers if you plan on selling prints larger than A4 size (8.5 x 11)
Paper Options
Regarding paper choices, many options are available depending on the type of work you plan on producing. For most types of artwork, acid-free archival paper is recommended as it won't fade or yellow over time as regular paper will. You may also want to consider specialty papers such as canvas or glossy photo paper if you plan on displaying your pieces professionally. Before purchasing, check each paper's specifications to know if it will work with your chosen printer model.
Print Settings
Once you have selected your desired paper and loaded it into your printer, it's time to adjust the print settings accordingly. Most modern printers have adjustable settings that allow you to choose the size and resolution of your print and how much ink should be used during each pass. It's important to note that selecting higher resolution settings will result in better quality archival prints but will take longer due to the extra passes the printer head needs over the same area multiple times. Additionally, using more ink will result in deeper colors and better contrast.
Tips For Creating High-Quality Giclee Prints
1. Use High-Quality Paper
One of the essential tips for creating giclee prints is to use high-quality paper. Giclee reproduction prints of original art are typically printed on archival quality paper, designed to last many years without fading or yellowing. Archival-quality paper is usually made from cotton or other natural fibers and has a smooth, matte finish.
2. Use High-Quality Inks
Another important tip for creating art prints is to use high-quality inks. Giclee prints are typically printed with pigment-based inks, which are more fade-resistant and longer lasting than the dye-based inks used in traditional printing methods. Pigment-based inks have a wider color gamut, meaning they can reproduce a greater range of colors than dye-based inks. It is a good idea to use replacement inks that are the same brand you used the first time. Changing ink brands can lower the quality of the print. Research what ink is recommended for your art printers.
3. Use High-Resolution Images
Another important tip for creating fine art prints is to use high-resolution images. When printing giclee prints, it is essential to use an image with a resolution of at least 300 dpi (dots per inch). An image with a lower resolution will result in a fuzzy or pixelated print.
4. Print at the Right Size
Another important tip for creating high-quality archival prints is to print at the correct size. When printing giclee prints, it is essential to match the size of the print to the image's resolution. For example, if you are using an image with a resolution of 300 dpi, you should print the image at a size of 300 dpi or smaller. Printing an image at a larger size will result in a lower-quality print.
Troubleshooting Tips If Things Go Wrong
If something goes wrong while printing giclee prints, there are several troubleshooting tips you can try. If the colors of your print appear faded or washed out, you may need to increase the amount of ink used during each pass. If the prints have a grainy appearance, this may indicate that the image was printed at too small of a resolution. Another issue could be the paper selection; if you use glossy or matte paper, the colors may appear different than on plain paper.
Conclusion:
Creating Giclee prints at home can be a rewarding experience, but it is essential to know the basics before getting started. Many factors go into producing high-quality giclee prints, from selecting quality paper and inks to adjusting print settings for resolution and size. Additionally, if something goes wrong while printing your artwork, there are troubleshooting tips you can use to help get back on track. With these considerations in mind, anyone should now feel confident enough to produce professional quality artwork from their own homes.
Related Posts:
How to Create Professional Prints of Your Artwork
Fine Art Giclee Printing – What Artists Need to Know
Limited Edition Giclee Prints – Fine Art Prints What Is The Difference
How To Make Prints of Drawings