Welcome to the world of professional art prints! Selling art prints of your artwork is a great way to expand your audience and make a little extra income. In this blog post, we'll discuss the process of making art prints of your artwork that you can sell or give away to build your following.
We'll cover topics like choosing a printing method, selecting a paper type, and working with a print shop. By the end of this post, you'll have all the information you need to make beautiful fine art prints of your artwork. So let's start so you can sell art prints online and at local art fairs!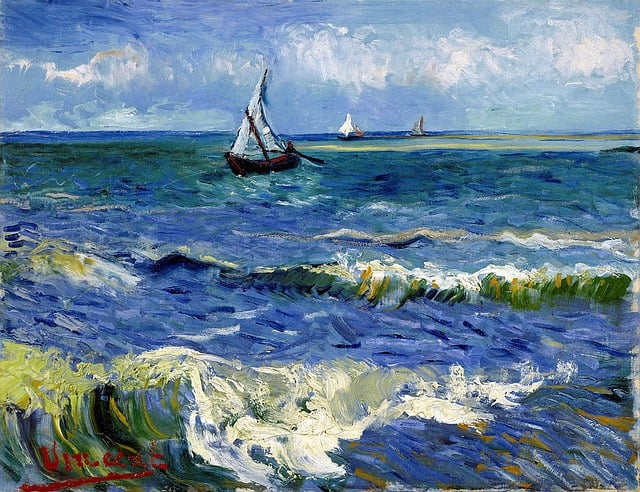 Disclaimer: This post may contain affiliate links. If you make a purchase by clicking on an affiliate link, Nevue Fine Art Marketing may earn an affiliate commission at no additional cost to you. Affiliate relationships include, but are not limited to, Bluehost, Tailwind, Skimlinks, SareASale and StudioPress. To learn more visit Affiliate Link Disclosure Policy
Understanding the Printmaking Process
Creating professional prints of your artwork can be a daunting task. The key to success in this endeavor is understanding the printmaking process. Numerous factors must be considered, from paper choice ink selection, and printer resolution. The type of paper you choose for your prints can make a big difference in the end result. Different papers can produce varied textures and colors, so it's essential to consider the look you're trying to achieve.
Ink selection is also crucial; suitable ink will ensure a crisp, clear image that lasts years.
Additionally, the resolution of your printer should be taken into account; a higher resolution will result in a higher-quality print.
Finally, ensuring the image size is appropriate for your chosen paper is essential. With all of these consideration factors, you can create beautiful, professional prints of your artwork.
Choosing the Right Materials for Your Fine Art Prints
When creating professional prints of your artwork, your chosen materials are just as necessary as the artwork itself. You'll want to select archival-quality paper, ink, and canvas to ensure your prints remain vibrant and authentic to your original artwork.
This type of material is designed to resist fading and other damage caused by exposure to light and other environmental factors. Plus, archival-quality materials for photo paper are designed to last a lifetime, so you can rest assured your prints will remain beautiful for years.
When selecting paper for your prints, look for acid-free, lignin-free paper designed for archival printing. This type of paper is thicker and heavier than regular paper and is designed to resist fading and discoloration. You'll also want to choose a paper compatible with your preferred printing method. For example, if you're using an inkjet printer, you'll want to select a paper designed specifically for that type of printer.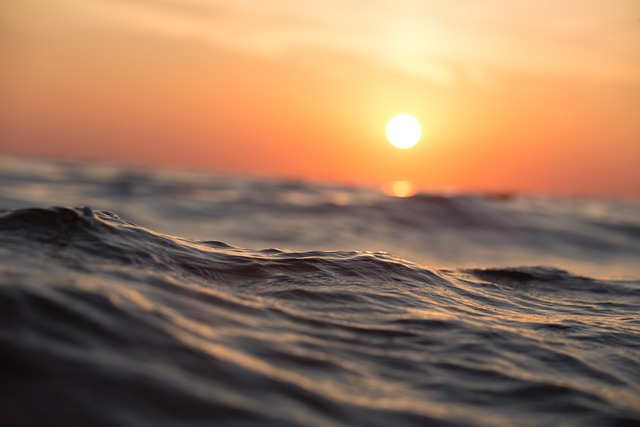 Best Archival Paper For Printing Art Prints
Several high-quality options are available when selecting the best archival paper for printing art prints. The choice ultimately depends on your particular needs and aesthetic preferences.
The Benefits of Printing Art on Watercolor Paper
Watercolor paper can be an attractive option for artists looking to print their artwork, especially those who originally created their work in watercolor or other wet mediums. One of the main reasons for this is that watercolor paper closely mimics the texture and feel of original artwork, giving a print a more authentic feel.
Printing on watercolor paper allows for deep color saturation and excellent image resolution, resulting in vibrant prints that remain true to the artist's original vision. The textured surface of watercolor paper can add depth and an element of tactile appeal to the print, enhancing the overall aesthetic value.
Moreover, watercolor paper is often acid-free and long-lasting, meaning that prints on this paper are less susceptible to yellowing and fading over time. This ensures the longevity of the prints, making them a suitable choice for artists seeking to sell their work.
Finally, printing on watercolor paper can be particularly appealing to artists who wish to retain their artwork's 'handmade' feel in print form, offering a unique touch that can set their prints apart in the market.
Top Watercolor Papers for Printing Artwork
When it comes to printing your masterpiece, the quality of the paper is just as crucial as the quality of your artwork. Here's a list of some of the most popular watercolor papers that artists typically use for printing their artwork:
Epson Watercolor Paper Radiant White: This acid-free paper has a beautiful smooth surface, making it an ideal choice for artwork that requires subtle details and shading.
Hahnemühle Watercolor Paper: This specialty paper offers a unique texture that can enhance the look of your artwork and excellent color saturation.
Remember, the choice of watercolor paper should be influenced by your specific requirements and the nature of your artwork. It's always a good idea to experiment with a few options to see which one best complements your work.
Remember, the best archival paper for you will depend on the specific look and feel you want for your own wall art and prints. Always test a few options to find the best fit for your artwork.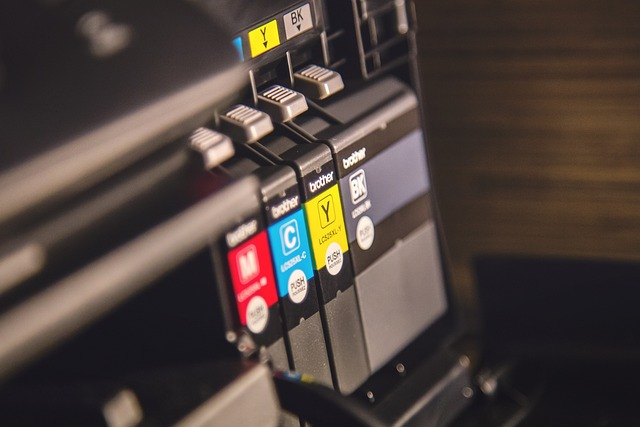 Archival Inks
Ink is another crucial factor when it comes to creating professional prints. Look for ink designed to stay vibrant and resist fading over time. Many professional printing companies use pigment-based inks designed to last a lifetime.
Best Archival Inks for Making Art Prints
When it comes to archival inks for producing art prints, there are several top-notch options available, providing excellent color accuracy, longevity, and resistance to fading:
Epson UltraChrome HD Pigment Ink: This ink set is renowned for its exceptional color range and clarity. The UltraChrome HD ink utilizes nine unique color pigments, making it perfect for professional artists seeking to create quality prints with vibrant colors and deep, rich blacks.
Canon LUCIA PRO Ink Set: Canon's ink set offers an expanded color gamut and superior color fastness. With high longevity and excellent color reproduction, these inks are ideal for creating lasting prints that accurately represent the original paintings.
HP Vivera Pigment Inks: These inks are designed for high longevity and color stability. HP Vivera inks offer excellent lightfastness, so your prints maintain their vibrancy over time and are perfect for artists who are interested in selling prints.
Remember, the best archival ink for you will depend on your specific printer and the type of look you want for your prints. Always conduct some tests to find the best match for your artwork. Finally, if you're creating canvas prints, you'll want to select a canvas designed for archival printing. Look for a canvas made of 100% cotton that is acid-free and lignin-free. This type of canvas is designed to resist fading and other damage caused by exposure to light and other environmental factors.
Preparing Your Artwork for Printing
Creating professional prints of your artwork requires a bit of preparation. Before you can send your artwork off to the printer, you must first create a digital file. The best way to do this is to scan your artwork at a high resolution. This will ensure that the digital file accurately captures all the details of your artwork. Once you have the digital file, you must also set the color profile correctly. This will ensure that the colors of your artwork are printed accurately. With the proper preparation, you can be sure your prints will look just as impressive as the original artwork.
Sometimes, you will have to photograph artwork instead of scanning it. For the best results, you will want to use a high-quality digital camera with reliable lighting and a tripod for stability. This will help ensure that your artwork's details are accurately captured in the photo. Use natural light or an LED light source to create even lighting and reduce color casts if possible.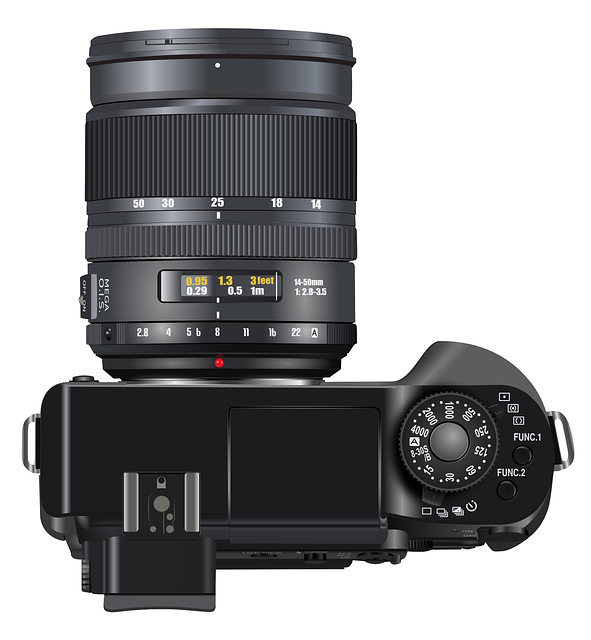 Best Equipment For Photographing Original Paintings
When photographing your original acrylic paintings for printing, the right equipment is essential to achieve high-quality images accurately representing your artwork. Here are some of the top choices:
Digital Camera: A DSLR or mirrorless camera with a high megapixel count is ideal. Cameras such as the Nikon D850 or Sony A7R IV are excellent choices, known for their superior image quality and resolution.
Lens: A prime lens, specifically a macro lens, is best for capturing artwork. A lens like the Sigma 105mm f/2.8 EX DG OS HSM Macro can provide sharp, detailed photos with minimal distortion.
Tripod: A sturdy tripod is essential for stability and sharpness. The Manfrotto MT055XPRO3 is a reliable choice that offers excellent stability.
Lights: Two LED lights with adjustable color temperatures, such as the Neew
Best DPI for Making Art Prints
When creating high-quality digital art prints, one essential factor to consider is the DPI or Dots Per Inch. DPI relates to the resolution of your scanned artwork or digital file: the higher the DPI, the greater the detail captured.
A DPI of 300 is recommended for most artwork as it is a standard for professional, high-quality prints. This resolution is ideal for art prints, ensuring excellent detail and sharpness without creating unnecessarily large file sizes. However, if your work contains intricate detail, you might consider scanning at a higher DPI, potentially up to 600.
It's vital to remember that while a higher DPI provides more detail, it also requires more storage space, and an excessively high DPI may not improve print quality due to human eye limitations and the printing process. Be sure also to check with your printer for their recommended DPI for the best results.
In conclusion, while 300 DPI is generally an excellent starting point for making art prints, the optimal DPI may vary based on your artwork's specific characteristics and your printer's capabilities.
Best Software For Editing Digital Images
When editing digital images for your art prints, your software can greatly impact the final product. Here are some of the best software options available for this purpose:
Remember, each software has strengths and weaknesses; the best choice depends on your specific needs and skill level. Always experiment with different software to find the one that best suits your workflow and your artwork's requirements.
Selecting a Printer for Your Artwork
Many resources and options are available when creating professional quality artwork prints. It's essential to research and find the right printer for your project. You can work with a professional printing service or purchase your own printer and produce prints on your own. Working with a professional print company can help to ensure that your prints are of the highest quality, as these services have the knowledge and expertise to produce professional-grade prints. If you are interested in selling large prints of your art, a print company might be your best option because they have a large format inkjet printer for large jobs.
However, this option can be costly, so weighing the cost against the quality of the prints you're looking for is essential. On the other hand, if you're looking for a more budget-friendly option, you can purchase your own printer and produce prints. This option can be more cost-effective, but it's essential to consider the quality of prints you're looking for and the time and effort you're willing to invest in the process. When selecting a printer for your artwork, it's important to consider the various high-quality prints made, resources, and options available to you. Doing your research and weighing the cost and quality of each option can help you make the best decision for your project.
Tips for Ensuring Professional Quality Prints
Creating professional quality prints of your artwork is an important part of a successful art career. Paying attention to your printer settings and color profile ensures you get the best possible results. When setting up your printer, use the highest resolution available and select the right paper type. You should also adjust the color profile to match the type of paper you're using, which will ensure the colors look as true-to-life as possible. If you're unsure how to do this, consult your printer's manual or contact the manufacturer for help. Once you've set up your printer, you should consider investing in a color calibration device. This will help you ensure that the colors in your prints match those on your monitor so you can be confident that the prints you're sending out are of professional quality. It's also a good idea to print out a few test pages before you start producing prints for sale so you can make sure the colors and other settings are accurate. Paying attention to these details will ensure that your prints are of the highest quality.
Caring for Your Prints
Once you have created your prints, ensuring they last for years to come is important. Using archival paper is a great way to ensure your prints stay pristine. Archival paper is made from acid-free material that won't yellow or degrade over time. Additionally, you can use a UV protection spray or laminate your prints to protect them from the sun's damaging rays. These simple steps will help your prints look great for years to come.
When Should You Use A Printing Company
When should you use print-on-demand services for printing artwork?
Using print-on-demand services for printing artwork is a great option under several circumstances. Print-on-demand companies can be an excellent choice if you are starting as an artist and don't have a large budget for printing and inventory. It allows you to offer a wide range of prints like greeting cards, tote bags, t-shirts, and more without any upfront costs or the need to manage inventory.
Print-on-demand is also beneficial when you are testing new artwork. You can gauge customer interest without making a substantial investment.
Artists with an international customer base may also benefit significantly from print-on-demand services. These services often have facilities worldwide, meaning your customers can receive prints faster and with minimal shipping costs.
Finally, print-on-demand services are also ideal for small or very limited edition prints or runs. You may not want to invest in a large quantity of prints, and using a print-on-demand service gives you the flexibility to produce just the amount you need without any waste.
Related Post – Where to Get Art Prints Made: The Best Places to Find Quality Prints
Conclusion: Creating professional prints of your artwork is an important step in an artist's journey. By understanding the printmaking process, choosing the right materials, preparing your artwork for printing, selecting a printer, and caring for your prints, you can ensure that your prints look their best and sell prints that will last for years. With the right knowledge and tools, you can take your artwork to the next level and create prints worthy of display, sale, and admiration. So don't hesitate to start creating professional prints of your artwork today!
Frequently Asked Questions
Q1: What is printmaking?
A1: Printmaking is a form of art that involves creating prints from a design or image transferred to a printing surface, such as paper, fabric, or metal. This process can include techniques like etching, lithography, woodcut, and screen printing. Printmaking is a great way most artists to create multiple copies of an artwork or design.
Q2: What materials do I need to create prints of my artwork?
A2: The materials you need to create prints of your artwork will depend on the type of art business amount of printmaking you choose to do. Generally, you will need a printing surface, such as paper, fabric, or metal, and inks, paints, or other materials to transfer your design onto the printing surface. You may also need a printing press or other tools to help you create the prints.
Q3: How do I prepare my artwork for printing?
A3: Preparing your artwork for printing is essential in the printmaking process. It would be best to start by ensuring that your artwork is the correct size and resolution for your chosen printing surface. You should also ensure that your artwork is formatted correctly for the type of printmaking you're doing. For example, if you're doing screen printing, you must ensure your artwork is in vector format.
Q4: How do I select a printer for my artwork?
A4: Selecting a printer for your artwork is an important step in printmaking. It would be best to start by researching the different types of printers available and their services. You should also consider the quality and cost of the printer's services. You should also consider the print turnaround time and the printer's customer service.
Related Posts:
How Much Is Giclee Printing: Why It Is the Ideal Choice for Art
Reproduction Print And Original Print – What's The Difference
How To Choose The Right Canvas Size For Your Art Prints