Would you like to make more money this holiday season selling more art and handmade crafts?
Do you have a plan?
In this post, I am going to share with you how I create a holiday marketing plan that reduces stress and increases sales.
How To Create A Holiday Marketing Plan For Artists And Crafters
More people are purchasing products online than ever before.
I know that I sound like a broken record. It seems like I am saying the same thing every year.
But it is true. You can not hide from the facts. In 2018, Cyber Monday generated 7.9 billion dollars in sales and became the biggest online shopping day in US history.
So what does this mean for you?
It means that if you develop a plan now, you will increase the odds of selling more products this holiday season.
The next few months could become the most profitable time of the year for you.
The problem you will be facing is that every other artist and crafters selling products online will be working towards the same goal. They are hoping to sell more art and handmade crafts this holiday season too.
For you to become successful this holiday season, you have to develop a clear action plan for the months to come, and you will have to start now.
Waiting till the last minute will only having you wish you started planning sooner.
To prevent this from happening, schedule a few minutes this week to create a holiday marketing plan for your business.
Below are some tips to help you create a holiday marketing plan that will produce real results.
Create A Holiday Marketing Plan by Creating A Timeline
Write down some of the biggest selling days for the holidays like Cyber Monday and Black Friday.
Here are some other shopping occasions you might want to consider focusing on:
October:
14th Canadian Thanksgiving – If live in Canida or offer international shipping
31st Halloween
November:
28th US Thanksgiving
29th Black Friday
30th Small Business Saturday
December:
2nd Cyber Monday
9th Green Monday
17th Free Shipping Day
22-30th Hanukkah
24th Christmas Eve
25th Christmas
26th Boxing Day
31st – New Years Eve
Highlight which dates you will be focusing on and ask your shipping service the cut-off dates for delivery.
You will also want to look into the cut-off dates for POD services if you are using a print on demand service like Printful.
The cut-off dates will be the days your customers should purchase their products to receive them for their festivities.
I suggest making the cut-off date 2-3 days before what is recommended by the services you are using in case there is a problem on their end. The buyers would be contacting you, not the post office, if they did not receive their art in time.
All cut-off dates should be posted on your website, social media accounts, and sent in a newsletter to inspire them to make a purchase sooner than later.
What Are Your Holiday Specials
The next step is to decide what you will be promoting and what sales you will be offering for the holidays you are focusing on.
Different Special Options:
Free Shipping
Discount
Giveaway
Contest
Discount To VIP Customers
Promo Codes
After you have decided what type of sales you will be offering, you will want to determine what products you will be promoting.
You might want to:
Promote your best selling art prints
Holiday crafts
Slow-moving items
Original art that did not sell over the past year
Crafts that did not sell during the craft fairs
New artwork
New craft designs
Prepare Your Website
Prepare your artist website for the specials you are going to be offering.
Schedule some time during the next week or two to prepare your online store for the holidays.
Create discounts
Create coupon codes
Create abandoned cart recovery emails
Create Exit Pop-ups
Post Deadlines
Preparing now will allow you enough time to fix any bugs that might arise.
Double Check Website Shopping Areas
Schedule some time within the next couple of weeks to make sure that your website is up to date and working correctly.
I have my wife order something to make sure that everything is working correctly during the checkout process. (Unfortunately, I have to give her the money back.)
Proofread:
Product descriptions
Store policies
Contact information
About Me Page
Subscription forms
If you notice that something needs attention, fix the problem right then.
Procrastinating on important tasks will lower your sales and increase unnecessary stress.
Create a Social Media Strategy
Now is the time to create a social media marketing strategy.
Popular Social Media Networks:
Pinterest
Facebook
Twitter
Instagram
Create all of the images and content for the posts you will be publishing over the holidays.
Creating posts now will save you a lot of headaches in the upcoming months and prevent you from posting content you did not want to post.
Create a calendar for each social media network and write down when you will be posting specific posts.
Take advantage of scheduling tools like Tailwind.
You can schedule all of your Pinterest Pins now for the next three or four months.
Scheduling social media posts ahead of time will free up time for essential things like packaging and shipping all of the items you are selling.
Holiday Newsletters
The people who subscribed to your email list are the ones that will be more willing to purchase your products this holiday season.
They gave you their email because they love your artwork and crafts.
Create a holiday newsletter strategy that will remind them that you have the perfect gifts for their friends and family.
Taking the time to write the newsletters now will save you a tremendous amount of time for the upcoming months.
Holiday Newsletter Ideas:
The offer of the Week
Order deadlines
Upcoming sales Preview
Gift guide
Free shipping deadlines
New Products
Conclusion:
Taking the time to create a holiday marketing plan now will help you to sell more this holiday season.
The strategies I have outlined above are what have helped me to have successful holiday seasons, and I hope they help you.
I wish you all of the best this holiday season.
Popular Art Marketing And Sales Tutorials
Below are some of the most famous art marketing courses that will grow your online art business:
Most Popular – How to Make a Living Selling What You Make by Megan Auman
Most Popular –  Build a Successful Creative Blog by April Bowles-Olin
How to Build a Business While Learning Your Craft by Megan Auman
Pinterest Marketing for Makers & Designers by Megan Auman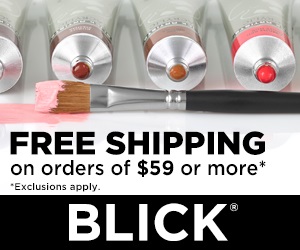 Disclaimer: This post may contain affiliate links. If you make a purchase by clicking on an affiliate link, Nevue Fine Art Marketing may earn an affiliate commission at no additional cost to you. Affiliate relationships include, but are not limited to, Bluehost, Tailwind, Skimlinks, SareASale and StudioPress. To learn more visit Affiliate Link Disclosure Policy
28 Day Blogging Challenge for Visual Artists
Are you ready to start building an online presence?
Available on Amazon or Download your copy today.
The Productive Artist How to Live Your Dreams
The right mindset and time management skills are essential for any business. These topics are often not talked about but are critical elements for your success. You will learn how to have a winning mindset and time management skills necessary for operating a successful art business.
Available at Amazon or Download your copy today.
Get More Done in Less Time The Part-time Artist
Proven strategies that will help you to get more work done in less time so you can sell more art and earn more money.
Available at Amazon or Download your copy today.
Did you enjoy this article? Don't forget to sign up for my free weekly newsletter.
You can also join me on:
Learn how to start, grow, and monetize your online art business.
Art Business Planners