Permalinks are important for SEO (Search Engine Optimization). Your permalink will determine what your URL will look like. In this article, I will show you how to change permalinks in WordPress.
For example, if you write a post called "My First Post," you will want your URL to be http://YOURSITENAME.com/my-first-post/. This will help the search engines know what your content is about.
How To Change Permalinks in WordPress
WordPress Permalinks Setting Page
When you are in your dashboard, hover over the "settings link" located on the left sidebar. Click Permalinks link.
Disclaimer: This post may contain affiliate links. If you make a purchase by clicking on an affiliate link, Nevue Fine Art Marketing may earn an affiliate commission at no additional cost to you. Affiliate relationships include, but are not limited to, Bluehost, Tailwind, Skimlinks, SareASale and StudioPress. To learn more visit Affiliate Link Disclosure Policy
It will direct you to the permalink settings page.
Here you will be able to choose from:
Default

Day and name

Month and name

Numeric

Post name

Custom Structure
If you are using the default setting, you will notice a weird URL name that looks something like this, http://YOURDOMAIN.com/?p=267.
This will not help the search engines find your page when someone is searching for content. The title of your post should be in the URL for better SEO.
There are many factors that go into SEO, but this is an easy way to help your content to rank higher in the search engines.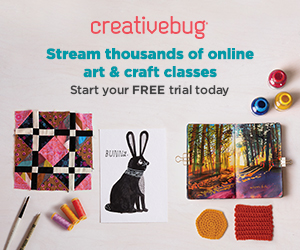 Painting Repeat Patterns by Hand: A Daily Practice by Cleo Papanikolas on Creativebug!
The best option would be to use the link that says Post name.
If you wish to use your post name in your URL.
Click the bubble to the right of "Post Name."
Click save changes.
The day and name or month and name options are good for people who have the duplicate titles that post daily or more.
For your artist blog, I recommend you to use the post name option.
Just a friendly reminder, do not forget to click save changes.
Was it easy for you to change your permalinks in WordPress?
WordPress Basics Course
Would you like to learn everything you need to know about your WordPress Dashboard?
Thake this course and I will walk you through the dashboard step-by-step.
Start Course Today WordPress Basics Course.
Become a member and have access to all of the courses available.
Conclusion:
It is important for you to optimize your WordPress site for the search engines. Learning basic SEO will help you to rank higher in the search engines which will drive more traffic to your site.
You might also be interested in:
If you enjoyed this article don't forget to sign up for my free weekly newsletter.
You can also join me on:
Learn how to start, grow and monetize your online art business.
Over 100 videos, PDFs and eBooks to help you start and grow your online art business all for a low monthly membership fee.
New material added monthly.
More resources to help build your online art business. 
Art Marketing Resource – All of the tools I use and recommend for my online art business.
28 Day Blogging Challenge for Visual Artists
Are you ready to start building an online presence?
Take the challenge and join all of the other artists selling their art online.
 By Dave Nevue
Download your copy today, or Purchase on Amazon.
The Productive Artist How to Live Your Dreams The right mindset and time management skills are essential for any business. These topics are often not talked about but are key elements for your success. You will learn how to have a winning mindset and time management skills necessary for operating a successful art business. Available at Amazon or Download today.
For Art Bloggers
By Dave Nevue
This eBook will help you to get familiar with your WordPress Dashboard so you can focus on writing content that will attract potential buyers to your artwork. Download Today.
Graphite Drawing by Dave Nevue
Purchase Prints and Greeting Cards