You may wonder why someone would want to enter the art world as an influencer. There are many reasons why this could be a desirable goal. Perhaps you have a strong passion for art and want to share your work. Maybe you're an artist looking for new ways to promote your work and grow your art career. Or perhaps you want to be a part of a creative and ever-changing industry.
When trying to become a social media artist influencer, people's common challenges are lack of experience, knowledge, and fear of rejection.
1. Lack of experience: One of the biggest challenges people face when becoming an influencer is a lack of knowledge. It can be challenging to build engaged followers if you don't have any work to show them. However, this can be overcome by starting small and gradually building up your portfolio. As you build your portfolio, you will see significant differences in the number of people interested in your creations.
2. Lack of knowledge: Understanding what your audience wants to see is essential. If you create content that isn't interesting or relevant to them, they won't stick around for long. Research your target audience (people interested in your products) before creating content.
3. Fear of rejection: Another common challenge people face is a fear of rejection. This can be a significant obstacle to overcome, but it's important to remember that not everyone will like your work. Don't take it personally if someone doesn't appreciate your art. Keep creating and promoting your work, and you'll find an audience that appreciates it.
This guide is perfect if you are ready to start influencer marketing and create a new revenue stream but don't know where to begin.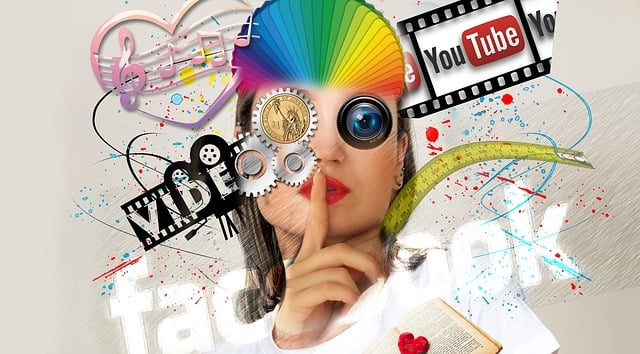 Disclaimer: This post may contain affiliate links. If you make a purchase by clicking on an affiliate link, Nevue Fine Art Marketing may earn an affiliate commission at no additional cost to you. Affiliate relationships include, but are not limited to, Bluehost, Tailwind, Skimlinks, SareASale and StudioPress. To learn more visit Affiliate Link Disclosure Policy
Choose a Niche
When it comes to becoming an art influencer, one of the most important things you can do is decide on a niche. This will help you focus your content and grow your following more effectively.
A niche is a specific category or area of interest in art. The great thing about focusing on a specialty is becoming an expert in that area, providing your followers with valuable information and insights.
You will see success quicker if you focus on a specialty rather than trying to market yourself as a generalist.
One way to find a niche is to think about your passion.
What type of art do you enjoy the most?
What do you like to learn about?
Your niche doesn't have to be overly specific, but it should be narrowed down enough that you can easily define your target audience.
For example, if you're passionate about modern art, your niche could be "contemporary art from the United States." On the other hand, if you enjoy learning about new and experimental art forms, your niche could be "contemporary performance art."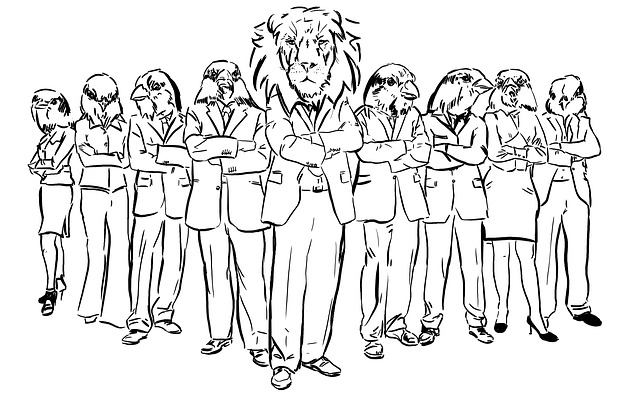 Know Your Audience
Knowing your audience is one of the most important things you need to do as an art influencer.
Who are you trying to reach?
What do they want to see?
You need to be able to answer these questions to create relevant content that is interesting to them.
Your audience will also dictate what type of post content you will publish.
For example, if you're targeting new people to the art world, you'll want to publish introductory and easy-to-understand content.
Your posts can be more experimental if you target more experienced art fans.
But no matter who your target audience is, you always need to keep what they want to see in mind.
That means publishing interesting, valuable, and relevant content to them.
Choose The Best Social Media Accounts
Choosing the right social media platform is essential when becoming an art influencer. Different platforms cater to different demographics, so you'll want to ensure you're using the one that will reach the most people possible.
For example, an Instagram account might be better in targeting young adults than Facebook.
And if you're looking to appeal to a more sophisticated audience, Twitter could be a good option.
Before deciding on a social media platform, take some time to research what other influencers are thriving on.
Look up some artists on Instagram and study their Instagram feeds to see how much engagement their posts receive and how many followers they have.
Then, search the same artists on other platforms to see if they have more engaged followers on those accounts.
When you decide what social media platform you want to make a presence on, create an account and start sharing your art and business brand.
Create Compelling Content
Once you've chosen your social media platform, it's time to start creating content.
But before you start posting, take some time to think about what type of artwork you want to specialize in.
Do you want to paint portraits? Landscapes? Still lives?
Or are you looking to branch out and try something new, like mixed media or sculpture?
Once you've decided on a specialty, create content around that theme.
For example, if you're a painter specializing in portraits, start by posting some of your work and tagging it with relevant hashtags.
Another idea is to post "art in progress" photos. People who have a passion for art enjoy watching art come to life. Study what content produces the most engagement to find the sweet spot.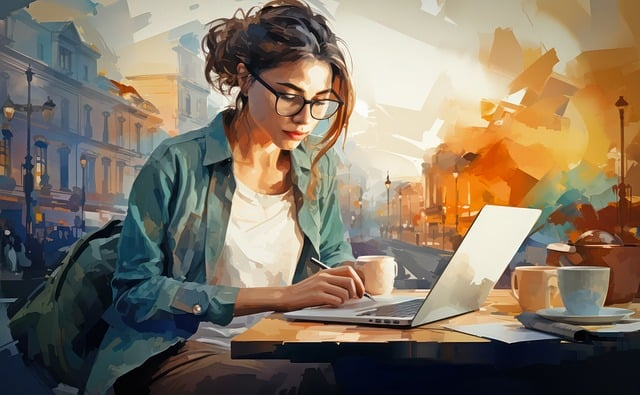 Create Captivating Captions For Instagram
One of the best ways to engage your followers on Instagram is to write engaging captions.
Your caption is your opportunity to give your followers more insight into your artwork and what inspired you to create art.
It's also a chance to be creative and engage with your followers personally, which will help you reach a new audience because your posts will rank higher, and more people will see your artwork.
Instagram is visual, but you still have a chance to explain your art in Instagram's captions. Include hashtags in the captions to make it easier for new people to discover your work. Gaining followers on Instagram takes time, so be patient.
Only Post High-Quality Images
When it comes to sharing your artwork online, quality is key.
If you want people to take your work seriously, you must ensure that your images are high quality.
This doesn't mean you must have a professional photographer shoot your work.
You can take your photos using a phone or DSLR camera.
But whatever you do, make sure you're taking the time to compose your shots and that the lighting is good.
People will be less likely to take your work seriously if your images are blurry or poorly composed.
Engage With Other Users
To build a following, you need to engage with other users.
This means commenting on and liking their posts.
When you like posts from an Instagram influencer, they'll get a notification and might check out your account.
They might follow you if they like what they see, which will benefit your business account.
The same goes for commenting.
When you leave a thoughtful comments on other artists' posts, they'll be more likely to check out your account and might even follow you.
But it would be best to be careful not to be too promotional.
No one likes a spammer, so make sure your comments are helpful and relevant to the conversation.
Network With Other Influencers
Networking with other influencers is essential for any professional artist looking to become an art influencer.
When you network with other influencers, you not only build a relationship with them, but you also learn from them.
You can ask them questions about their work and how they became successful.
You can also learn from their mistakes.
When you're networking with other influencers, attend art events and meet-ups.
This is a great way to meet like-minded people and learn from their experiences.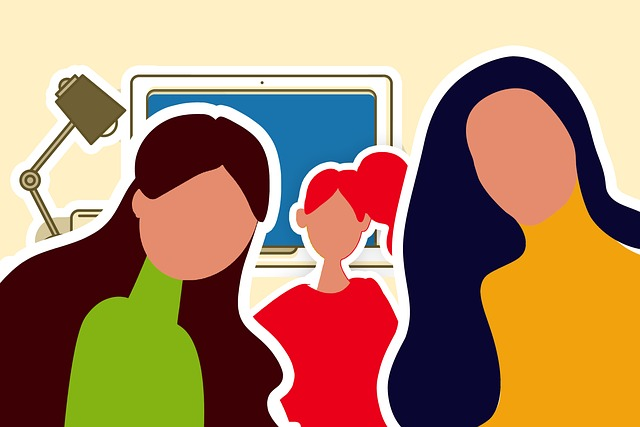 More Tips On How To Break Into The Art World as An Influencer
Use the analytics tools provided by social media platforms to understand your audience better. These tools can provide insights into what type of content resonates with your followers, what times they are most active, and other useful information that you can use to plan your content and posting schedule.
How To Use Social Media Analytic Tools
Incorporating social media analytic tools into your strategy is vital to becoming a successful artist. These tools can provide crucial insights that guide your content creation and engagement efforts. To begin, navigate to your chosen platform's analytics page; for example, on Instagram, this is called "Insights."
You'll be able to see important metrics such as:
Follower demographics: This includes age, gender, and location of your followers. This data can help you understand who your audience is, thus tailoring your content to appeal to them.
Engagement data: This will show how users are interacting with your posts. Many likes, shares, and comments indicate that your content resonates with your audience.
Post reach and impressions: These metrics tell you the number of people who have seen your post and how many times they've seen it. If your reach is vast, but engagement is low, it's a sign that your content may not be interesting or relevant to your audience.
Best posting times: Most social media analytic tools also inform when your followers are most active. Use this data to schedule your posts effectively and maximize your reach.
Remember to check these analytics and adjust your strategy accordingly regularly. It's a process of continuous learning and adaptation. By leveraging these tools, you can create a more impactful social media presence and pave your path to becoming a successful artist.
Final Thoughts
To become an art influencer, you must decide on a niche and create content that resonates with your audience. It would be best to connect with other users in your specialty and network with other influencers. You'll build a following and establish yourself as an expert in your field.
Many influencers are building brand awareness and increasing their sales on social media, and so can you.
FAQ
What's the best way to determine what my audience wants to see?
Talk to them! Ask your followers what kind of content they want to see more of. You can also look at your analytics to see which posts perform well and generate the most engagement.
How often should I be posting?
That depends on your audience and how much content you have. Aim for 1-2 times per week if you're starting. As you build up a following, you can start posting more frequently.
How do I make money being an influencer?
There are several ways to make money as an influencer. You can sell ad space on your website or blog or promote products and services on your social media platforms. You can also create sponsored content for brands that align with your audience's interests.
Related Posts:
How to Boost Your Art Sales in Q4: 5 Strategies That Work
5 Instagram Strategies That Will Help You Sell More Art
Why Instagram is the Ultimate Tool for Increasing Art Sales
Instagram Marketing For Artists – Build A Following