Are you constantly searching for things you can not find because it is being hidden by other possessions? In this post, you will discover how to get rid of clutter and become a productive artist so you can start generating more money.
How To Get Rid Of Clutter And Become A Productive Artist
How much time do you think you waste during a day looking and searching for something you misplaced?
How many minutes does that add up for a week?
Even if it is just a few hours a week, wouldn't you like to have that time back?
What would you do for with an extra few hours a week?
Maybe read a book, watch a movie you have always wanted to see or relax with a glass of your favorite wine.
You might want to take that time and use it for marketing your art online so you could build brand awareness and sell more art.
The piles of stuff you have around the house is preventing you from doing things you would rather be doing.
Let's be honest, I am sure you would rather have a glass of wine than spend an hour looking for an address you misplaced.
Ok, if you don't like wine maybe you would rather spend that time in the studio creating more art to sell.
If you have piles of stuff around the house and you convince yourself you know where everything is, you are only fooling yourself.
The piles you have are a sure sign that you have too much stuff.
Until you can learn how to get rid of clutter, you will be wasting time out of your day scrambling for something you miss placed.
5 Tips On How To Get Rid Of Stuff
Do you want to know how to get rid of clutter once and for all and start having control of your life?
Start with these five tips.
Implement these strategies for one month.
After a month get back to me tell me how much time you have saved during a week.
Put Things Away
This may sound obvious, but how many times have you finished a project and left tools hanging around?
How many times have you looked for scissors or packing tape?
When you are finished with something, put it away. It will only take you a minute to put everything back, but it will take an hour trying to remember where you had it last.
Stuff Needs A Home
Everything needs a special place. A place where you will know where it will be when you need it.
It is difficult to put something away if you do not know where it belongs.
Designate a place for all of your possessions.
It could be as simple as a shoebox for your packing supplies, a box for paperwork or a drawer for your craft items.
After you have decided where your items belong follow through with step one daily. Put things away.
Organize Your Storage Area
When I was a kid, my friends would joke with me saying that our garage was clean enough to eat off the floors.
My father would spend hours in the garage cleaning and organizing.
It is not clear if he did that to get away from my mother for a few hours or if he really enjoyed an organized area.
Whatever the reason was, he knew where everything was at all times.
I learned from a young age that everything needs a home and the storage area needs to be organized.
This has helped me to work smarter and not harder.
Later Never Comes
Stop fooling yourself by saying, I will take care of that later.
Later never comes. That is one reason why you have piles of stuff scattered around your home.
Your piles begin to grow when you do not put things back when you are done with them.
What will take a couple of minutes to put away after you use it will take you hours to clean later.
Wouldn't you rather spend 5 hours at a beach instead of locked up in your house cleaning?
What you put away today will save you precious time tomorrow.
Do You Need That
Piles grow because you are bringing in more items in the house than you are discarding.
We all like to purchase things. But if you are trying to be more organized ask yourself "Do I really need this or is it something I just want?"
If it is something you need then purchase it.
If it is something you just want, then put it on the back-burner.
A good rule to follow is that if you bring an item in, you have to take an item out.
Doing this will not only help you to keep your home clutter free but it will also help to keep extra money in your wallet.
Conclusion:
Change is difficult and it takes time to learn a new routine. But if you would like to spend more time doing things you like to do versus spending a day in the garage cleaning, start working on the tips outlined above.
They are fairly simple but it will take some dedication and time to adapt.
In about a month you will realize you have a lot of extra time on your hands.
What are some organizing tips that work well for you?
Share them with us in the comment section below.
How to Get Rid of Cutter and Become a Productive Artist Overview:
Put things away
Stuff needs a home
Organize your storage area
Later never comes
Do you need that
You might also be interested in: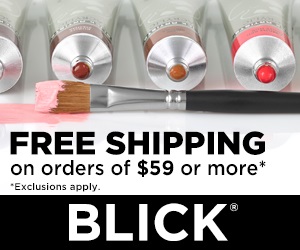 Disclaimer: This post may contain affiliate links. If you make a purchase by clicking on an affiliate link, Nevue Fine Art Marketing may earn an affiliate commission at no additional cost to you. Affiliate relationships include, but are not limited to, Bluehost, Tailwind, Skimlinks, SareASale and StudioPress. To learn more visit Affiliate Link Disclosure Policy
28 Day Blogging Challenge for Visual Artists
Are you ready to start building an online presence?
Available on Amazon or Download your copy today.
The Productive Artist How to Live Your Dreams
The right mindset and time management skills are essential for any business. These topics are often not talked about but are key elements for your success. You will learn how to have a winning mindset and time management skills necessary for operating a successful art business.
Available at Amazon or Download your copy today.
Get More Done in Less Time The Part-time Artist
Proven strategies that will help you to get more work done in less time so you can sell more art and earn more money.
Available at Amazon or Download your copy today.
Did you enjoy this article? Don't forget to sign up for my free weekly newsletter.
You can also join me on:
Learn how to start, grow and monetize your online art business.
Art Business Planners