As an artist, you pour your heart and soul into every creation, hoping the world will recognize and appreciate it. However, with the vastness of the internet, it can be disheartening when your art doesn't seem to be getting the attention it deserves. But don't worry – you're not alone. This article shows seven proven strategies to increase online visibility and gain a following. We've got you covered, from optimizing your website for SEO to collaborating with other artists. Keep reading if you want to learn how to get more eyes on your art so you can reach a wider audience with your art online.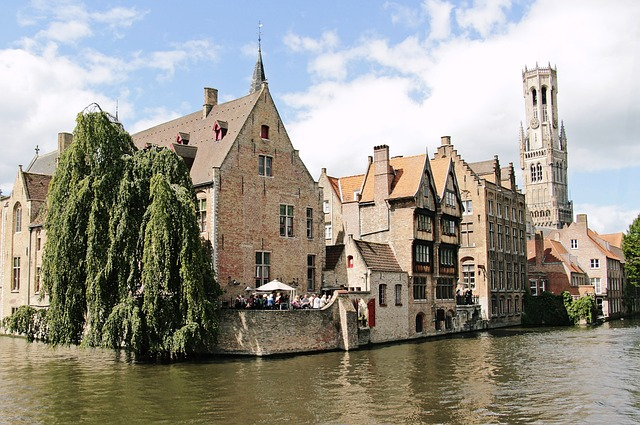 Disclaimer: This post may contain affiliate links. If you make a purchase by clicking on an affiliate link, Nevue Fine Art Marketing may earn an affiliate commission at no additional cost to you. Affiliate relationships include, but are not limited to, Bluehost, Tailwind, Skimlinks, SareASale and StudioPress. To learn more visit Affiliate Link Disclosure Policy
Optimize Your Website for SEO
One of the keys to increasing your online visibility is optimizing your website for search engines. This means using keywords and metadata to help search engines understand what your website and art are all about. By doing so, your website will rank higher in search results, making it more likely that people will find and visit your site.
But how do you optimize for SEO? You can do a few key things, including descriptive titles and alt text for your images, ensuring your website is mobile-friendly, and using internal linking to help guide visitors through your site. Additionally, it's essential to create high-quality content that is both informative and engaging. By providing value to your visitors, you'll keep them on your site longer and increase the likelihood that they'll share your content with others.
Of course, optimizing your website for SEO is just one piece of the puzzle. The following section will discuss another critical strategy for increasing online visibility: creating strong social media profiles.
Create Strong Social Media Profiles
In addition to optimizing your website for search engines, creating strong social media profiles is essential for increasing your online visibility. Social media platforms allow for reaching a broader audience and engaging with potential customers or followers.
When creating your social media profiles, ensure your bio or about section is complete and up-to-date. Use a clear and concise description of your eye-catching art, including keywords relevant to your niche. You should also include a link to your online art gallery or portfolio to drive traffic to your online platform.
Consistency is critical when it comes to social media. Use the same profile photo and handle across all platforms to establish your brand identity. Develop a content plan and post regularly to keep your followers engaged and interested in your art. Only post high-quality pictures of good art to get the attention of a new potential customer.
Engaging with your audience on social networks is vital for building relationships and growing your following. Respond to comments and messages and share user-generated content to show appreciation for your supporters. Creating a strong social presence and engaging with your audience can increase your online visibility and attract more eyes to your art.
Follow other successful artists on social networks to see how they engage with their fans. The objective is to create a social network campaign tailored to your niche and target audience. Use the tools available, such as hashtags and stories, to make your art stand out.
One problem so many artists encounter when promoting their art on social networks like Facebook, Instagram, and Pinterest is the time it takes to stay active and engage with their followers. If you're feeling overwhelmed, consider outsourcing social media management from professionals at Art Storefronts to help lighten your workload and free up your time for creating content. Or use a scheduling tool like Tailwind to publish content throughout the day so you can spend more time creating art for art fairs and online sales.
Engage with Your Audience
Engaging with your audience is critical to building a robust online presence and increasing visibility. By responding to comments and messages, you show appreciation for your followers and create a community around your art. Sharing user-generated content is also a great way to involve your audience and showcase their support. Building relationships with your right audience can attract more eyes to your art and potentially turn them into customers or fans.
But engaging with your audience doesn't just stop at social media. Leveraging email marketing is another effective way to connect with your audience. In the next section, we'll explore this strategy in more detail and provide actionable tips for using email marketing to increase your online visibility.
Leverage Email Marketing
Engaging with your audience is paramount to achieving online visibility and building lasting relationships with customers and fans. While social media is an excellent tool for doing so, email marketing is another highly effective strategy that often remains underutilized.
Email marketing can help you stay top-of-mind with your audience, inform them about new releases and events, and build loyalty over time. One of the most significant advantages of email marketing is the ability to segment your audience based on interests, location, and other factors. This allows you to tailor your messages for maximum impact and relevance.
To start, you can encourage your website visitors to sign up for your email newsletter by offering exclusive content, discounts, or other incentives. Once you have a list of subscribers, send regular newsletters with Cakemail that provide value and showcase your latest work. Consider including behind-the-scenes glimpses, personal anecdotes, or interesting facts about your creative process in addition to promotional content.
Remember to keep your tone and messaging consistent with your overall brand image, and avoid bombarding your subscribers with too many emails. By crafting thoughtful, targeted email campaigns, you can strengthen your existing relationships and attract new supporters to your art.
Next, explore another valuable strategy for increasing online visibility: collaborating with other artists.
Collaborate with Artists
Collaborating with other artists is a smart way to increase your online visibility. You can collaborate with other creatives to create joint projects or showcase each other's work on your respective platforms. As you cross-promote each other, you can attract new audiences and expand your reach. It's a win-win situation for all involved.
Once you've leveraged your collaborations to build your online presence, the next step is to submit your work to online galleries. This will give you more exposure and help you establish your reputation in the art world.
Submit Your Work to Online Galleries
Submitting your work to online galleries is a great way to increase your visibility in art. Not only does it provide you with more exposure, but it also helps you establish your reputation and build your portfolio. Many online galleries cater to artists of all genres and styles, including emerging artists.
Before submitting your work to an online gallery, make sure you do your research to find one that best fits your style and goals. Some galleries focus on specific genres or themes, while others have a more general approach. Finding one that aligns with your artistic vision and career aspirations is important.
When submitting your work, follow the gallery's guidelines and instructions. This may include providing a bio, artist statement, and high-quality images of your work. It's also important to be patient, as the selection process may take some time.
Once your work is accepted, take advantage of the exposure and promotional opportunities that the gallery provides. Share the news on your social media platforms and website, and consider hosting a virtual exhibition or opening to showcase your work.
Submitting your work to gallery owners is one of the many ways to increase your online visibility as an artist. By collaborating with other artists and leveraging your online presence, you can establish yourself in the art world and attract new audiences. With dedication and hard work, you can achieve success and recognition for your unique artistic vision.,
In conclusion, it's time to implement these seven proven strategies and increase your online visibility as an artist. By optimizing your website for SEO, creating strong social media profiles, engaging with your audience, leveraging email marketing, collaborating with other artists, and submitting your work to online galleries, you'll see more eyes on your art and build a dedicated audience. Don't forget to experiment and find what works best for you; above all, consistency is key. Keep creating and sharing your work, and the results will follow.
Related Posts:
7 Expert Local SEO Tips To Help Your Art Studio Get More Visibility Online
How to Create the Best Brochures for Your Art Business
How to Stand Out in a Saturated Art Market
The Art Of Collaboration For Visual Artists
WordPress Visibility Settings – SEO Basics for Artists Selling Online