Are you looking for a fun and engaging activity with your children? Look no further than drawing! Not only is it an enjoyable pastime, but it also helps to develop their creativity and imagination. This article will provide various simple drawing ideas for children of all ages. Additionally, we'll give you tips on how to guide your child's creativity and let their imagination run wild. So, grab your supplies, and let's get started.
Disclaimer: This post may contain affiliate links. If you make a purchase by clicking on an affiliate link, Nevue Fine Art Marketing may earn an affiliate commission at no additional cost to you. Affiliate relationships include, but are not limited to, Bluehost, Tailwind, Skimlinks, SareASale and StudioPress. To learn more visit Affiliate Link Disclosure Policy
Supplies Needed For Drawing
Before diving into all the cute things to draw, let's discuss your supplies. First and foremost, you'll need some paper. Any paper will do, but if you want to get fancy, you could invest in a sketchbook. Next, you'll need something to draw with. Pencils are always a safe bet, but don't be afraid to try colored pencils, markers, colored pens, or even crayons.
If you feel extra creative, consider adding other supplies to your drawing kit. You could grab stickers, glitter glue, or even small objects like buttons or feathers to glue onto your drawings.
Remember, having fun and letting your creative ideas run wild is the most important thing. So gather your supplies, find a comfy spot, and let's get your creative juices flowing.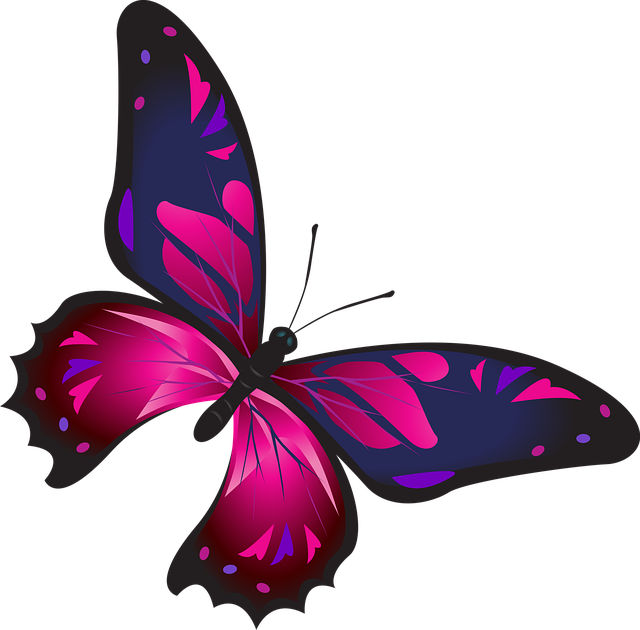 Cute and Cool Things to Draw
One of the best things about drawing is that it's a versatile activity that children of all ages can enjoy. Whether your child is a budding artist or loves to scribble, plenty of easy things to draw will keep them entertained for hours and enhance their drawing skills.
One fun idea is drawing animals, such as cats, dogs, or unicorns. Utilize fundamental geometric shapes such as circles and triangles to assemble the head and body of a cute animal, then embellish with details like small ears, eyes, or a tail. Try drawing animals in different poses for an extra challenge, like a cute cat stretching or a dog running.
Another easy drawing is food. Create a drawing challenge and have your child draw their favorite dish, pizza, ice cream, or a juicy hamburger. Teach them that just a couple of straight lines and two curved lines can make an ice cream cone, hamburger, or two slices of cheese pizza.
If your child loves flowers and nature, challenge them to draw plants like sunflowers, daisies, or cacti. Draw two simple lines for the stem, then add the leaves, petals, or spikes for a unique touch. Introduce your child to drawing with a simple yet beautiful flower, such as a tulip or a daisy flower.
Drawing cartoon characters is also a fun and easy activity for children. Encourage them to illustrate characters from their favorite television show or comic book, such as Spongebob Squarepants and Batman. This will help to spark their imagination and creativity. Use basic shapes like circles, squares, and triangles to create their features, and let your child use their imagination to add flair.
Drawing clouds is another simple activity for children of all ages. Start with a few basic shapes, then add details like wisps of smoke or stars in the sky.
Stick figures are fun for beginner artists and school-aged children to draw. Show your child how to draw a basic stick figure with two circles for the head and body, then add arms, legs, and simple shapes for clothing or accessories. Encourage them to make up their own characters or stories behind the figures they draw.
Holidays like Saint Patrick's Day and Independence Day are beautiful occasions to get creative with drawing. Show your child how to draw fun decorations like shamrocks, flags, stars, stripes, or even fireworks. Have them experiment with different colors and shapes, and teach them the basics of color mixing while they're at it.
These are just a few ideas of things your child can draw.
These are just a few ideas for cute and easy things to draw with your child. Next, let's dive into the world of drawing with shapes to take your child's creativity to the next level.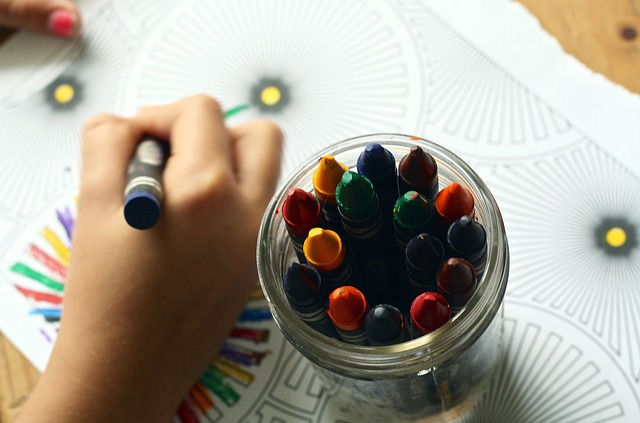 Drawing with Shapes:
Drawing with basic geometric shapes is a great way to teach children about various shapes while honing their creative skills. Start by drawing simple shapes like circles, squares, and triangles on paper. These shapes can be combined to make more complex drawings.
For example, you show them how to draw cute drawings like a caterpillar by drawing a series of circles and adding legs and antennae. Encourage your child to experiment with different colors and patterns.
A quick drawing idea can be an everyday object like a basketball or a cupcake as inspiration. Have your child draw circles, squares, and triangles to create everyday objects they're trying to illustrate. This will help them practice their shape recognition skills and have fun.
Simple drawings with shapes and straight lines are fun and help children develop fine motor skills and hand-eye coordination. They also learn to recognize and name various shapes as they create different shapes and figures.
Now that you have tried some easy drawing activities with your child, it's time to explore nature-inspired art. Get ready to explore the beauty of the world around us and create some beautiful artwork.
Nature-Inspired Art
Now that your child has mastered some basic shapes and figures, it's time to take their creativity to the next level with nature-inspired art. From the vibrant colors of flowers to the intricate patterns of leaves, the natural world inspires young artists.
Start by taking a nature walk with your child and encouraging them to observe their surroundings. Ask them questions like, "What colors do you see?" or "What shapes do you notice?" Please provide them with materials such as colored pencils or watercolor paints and let them interpret what they see.
Another fun activity is to collect natural materials such as flowers, leaves, and sticks and create a collage or sculpture. Your child can use their imagination to turn these materials into something unique and beautiful.
Nature-inspired art sparks creativity and helps children develop a deeper appreciation and understanding of the world around them. Once your child has created their masterpiece, please take a picture or display it in their room to remind them of the beauty of nature.
Now that you've explored nature-inspired art, prepare for doodle fun.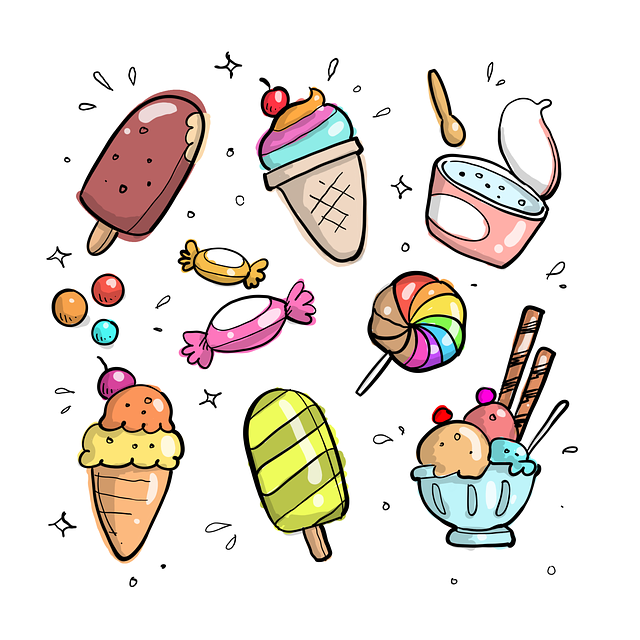 Doodle Fun
Now that you've explored nature-inspired art, it's time to loosen things up a bit and let your child's imagination run wild with some easy drawings. Doodling is a great way to encourage creativity and let your child's mind wander without restrictions. Simply provide a sketchbook or doodle page and some drawing tools, and let them go to town.
Encourage your child to draw whatever comes to mind, whether a silly monster, a crazy robot, a cute drawing of a rabbit, or a beautiful flower garden. You can also give them some prompts to get them started, such as drawing their favorite animal or creating their dream treehouse.
Doodling is also a great way to help children relax and de-stress in just a few minutes. Encourage them to take a few minutes each day to sit down and doodle whatever comes to mind. This can be a great way to help them process their emotions and feelings, especially during stress or anxiety.
Now that your child has let their creativity run free with some easy doodle fun, it's time to explore drawing with emotions. This is a great way to encourage children to express their feelings through art and explore different communication methods.
Tips for Guiding Your Child's Creativity
Once your child has finished their masterpiece, it's important to encourage creativity and foster artistic skills.
Here are some tips to help guide your child's creativity:
1. Provide Different Mediums: Allow your child to experiment with different mediums such as paints, markers, crayons, and colored pencils. This variety can help spark their imagination and allow them to explore other techniques and textures.
2. Don't Criticize: It is important to let your child express themselves through their art without criticism. Avoid saying things like "That doesn't look like a dog" or "That color doesn't belong there." Instead, focus on positive feedback and encouragement.
3. Encourage Imagination: Encourage your child to use their imagination and create something entirely from their own thoughts. Provide prompts and ask open-ended questions to inspire them to think outside the box.
4. Offer Praise: When your child creates something they are proud of, offer genuine praise. Point out specific things you like about their work and encourage them to continue creating.
5. Have them watch a drawing tutorial: Sometimes, having a visual aide can help your child understand the creative process. Look for drawing tutorials on YouTube or another platform with step-by-step instructions and visuals to help guide their creativity.
By following these tips, you can help your child continue to grow as an artist and develop their creativity. With practice and encouragement, their artwork will only continue to improve.
In a world where screens dominate, it's important to encourage children to explore their creative side. This article provided various simple and enjoyable drawing ideas for children of all ages, including cute and easy things to draw, drawing with shapes, nature-inspired art, doodle fun, drawing with emotions, and tips for guiding your child's creativity. So, go ahead and get creative with your child! Remember, it is crucial to provide encouragement and guidance as your child explores their artistic side. Let your child's imagination run wild, and see where their creativity takes them.
Related Posts:
What To Draw When You Have Artist Block
Silly Drawing Prompts for Kids
Drawing Challenges to Help You Take Your Art to the Next Level
25 Fun and Easy Doodle Drawing Ideas For Beginners