Painting and crafting are great ways to relax and express your creative side. But sometimes, it can be hard to develop new painting ideas, especially if you're stuck in a rut.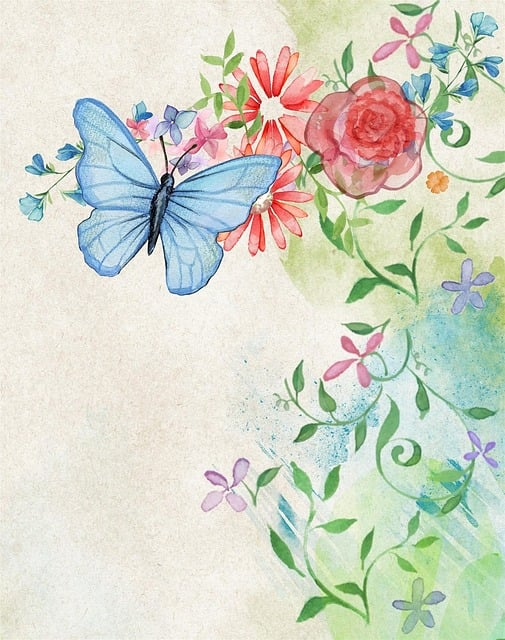 Disclaimer: This post may contain affiliate links. If you make a purchase by clicking on an affiliate link, Nevue Fine Art Marketing may earn an affiliate commission at no additional cost to you. Affiliate relationships include, but are not limited to, Bluehost, Tailwind, Skimlinks, SareASale and StudioPress. To learn more visit Affiliate Link Disclosure Policy
Check out our fun painting and craft ideas for adults if you want inspiration.
Start with a blank canvas and paint whatever comes to mind. This is a great way to get your creative juices flowing. Just let your mind wander and see what comes out on the canvas.
Pick one color and use it in different shades throughout your painting. This can be a fun way to experiment with color theory and create a cohesive piece.
Use a reference photo as inspiration for your painting. You can recreate or use the photo as a starting point and add your flair.
Paint a self-portrait. This is a great way to get to know yourself better and practice capturing facial features.
Paint a landscape from memory. See how well you can recall colors, shapes, and details without reference material.
Create an optical illusion with your painting. Try playing with perspective to create the illusion of depth or movement.
Turn your favorite song into a painting. Listen to the lyrics and paint what they make you think of visually.
Create a series of abstract paintings using different techniques each time. This is a great way to explore styles and brushstrokes without getting too tied to one specific look.
Paint something that reminds you of a happy memory. This can be a great way to return to a warm and comforting moment.
Paint the same subject from different angles and in different lighting. This is an excellent way to practice capturing shadows and light on your canvas.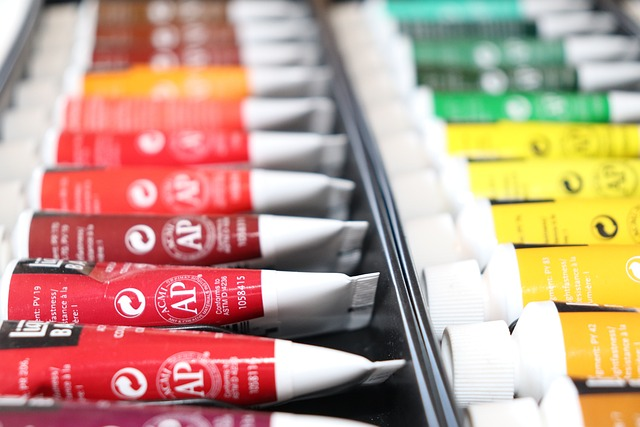 Painting Can Be A Fun And Relaxing Activity For Adults
Painting can be a great way to relax and express yourself. From abstract paintings to realistic sketches, there is something for everyone. Not only is it a creative outlet, but art projects can also help ease stress and serve as a form of meditation.
Not sure how to get started? Check out some online tutorials on Skillshare or Udime, or take an in-person class to get tips from experienced instructors. Once you find the perfect technique that helps you zone out and let your creativity take over, the painting will be your go-to hobby for unwinding after a long day or clearing your head when life gets overwhelming.
There Are Many Different Types Of Paintings You Can Create
Watercolor Painting
Watercolor paintings are created using water-soluble pigments to paint on paper or another absorbent surface. Watercolors are typically light and transparent, and they can be layered to create a variety of effects. Watercolor paintings can be made quickly and easily, making them an excellent option for beginners.
Oil Paintings
Oil paintings are created using oil-based pigments to paint on canvas or other support. Oil paintings typically have a more opaque appearance than watercolors and can take longer to dry. However, oil paintings can be worked on over time, allowing for more complex compositions.
Acrylic Paint
Acrylic paintings are created using acrylic-based pigments to paint on canvas or another type of support. Acrylics dry quickly and have an opaque appearance, making them a good option for covering large areas of the canvas. Acrylics can also be diluted with water to create various effects.
Gouache Paintings
Gouache paintings are created by using gouache, an opaque watercolor paint. Gouache is similar to watercolor in that it is applied with a brush and can be diluted with water. However, gouache has a thicker consistency and dries to a matte finish, making it ideal for painting areas of solid color.
Pastel Paintings
Pastel paintings are created using sticks of pigment held together with a binder to create a soft, powdery medium. Pastels can be applied directly to the support or blended with other colors to create various effects. Pastels are available in both dry and oil-based formulas.
Ink Paintings
Ink paintings are created using ink to paint on paper or another absorbent surface. Ink is typically applied with a brush or dip pen and dries quickly to produce a crisp, clean line. Ink paintings can be made in various styles, from traditional Chinese brush painting to more abstract modern artworks.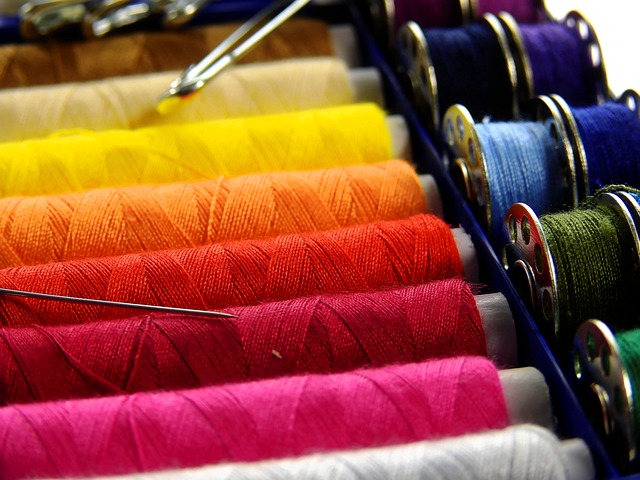 More Adult Projects
If you are interested in trying some different crafts, here is a list of projects that can be fun and rewarding for adults:
Drawing
Whether you prefer pencils, charcoal, pastels, or pens, drawing can be a great way to express yourself and practice your skills. With just a few supplies, you can create beautiful works of art. You can purchase art supplies online at Walmart at affordable prices.
Sewing
From clothing to quilts, sewing is a great way to create items you can use or give as gifts.
Knitting and Crocheting
These popular projects for adults are not only relaxing but also therapeutic. You can create beautiful pieces with just a few simple stitches.
Woodworking
For those who love working with their hands, woodworking is a fun and creative way to build adult art projects like furniture, sculptures, and more.
Glasswork
Whether interested in stained glass or fused glass art, glassworking can be challenging but rewarding. If you are looking for a challenging and rewarding adult art project, glasswork is something to try.
Paper Adult Crafts
Paper crafts are a great way to have fun and be creative. From origami to paper quilling, many projects can be done with just a few sheets of paper.
Jewelry Making
Create stunning jewelry pieces from beads, wire, gems, and more. Jewelry making is a beautiful way to express yourself and show off your creativity.
Dip-Dyed Candles
Dip-dyed candles are easy to make and can be a great way to give your home a unique look.
Egg Carton Flowers
Egg carton flowers are a great alternative when you can't access fresh flowers. Creating egg carton flowers is a fun DIY project that requires minimal supplies.
Soap Making
Making soap can be a fun and rewarding craft idea. You can create custom soaps with your favorite scents and colors.
Easy Crafts For Adults Using Fabrics
Here are some more fun adult craft ideas using fabrics.
Fabric Wreath
This easy craft idea is perfect for adults who want to add a personal touch to their home décor. All you need is a selection of fabric scraps in your favorite colors, a hot glue gun, and a wire wreath frame. Cut the fabric into strips, then tie or glue them onto the frame. You can make this craft as straightforward or elaborate as you like – it's up to you.
Fabric-Covered Bulletin Board
This is a great way to add color to your home office or workspace. Start by covering a bulletin board with fabric using a hot glue gun. Then, use push pins or thumbtacks to secure photos, notes, or other items on the board. You can also add embellishments like ribbon or buttons for an extra special touch.
No-Sew Fabric Book Cover
If you're looking for an easy way to spruce up an old book, this no-sew fabric book cover is for you. Simply measure the book's dimensions and cut a piece of fabric that is slightly larger. Wrap the fabric around the book, then use hot glue or double-sided tape to secure it. Trim away any excess material, and voila! You've got yourself a brand new book cover.
Fabric-Covered Picture Frame
This easy craft is a great way to display your favorite photos. Start by removing the glass from an inexpensive picture frame. Then, cut a piece of fabric slightly larger than the frame opening and attach it to the back using hot glue or double-sided tape. Trim away any excess material, then reattach the glass before inserting your photo.
Fabric Scrap Keychain
This is a great way to use up those small fabric scraps that are too small to be used for other projects. Cut a small rectangle from your chosen fabric, then fold it half lengthwise. Sew or glue the long sides together, leaving one end open. Turn the keychain right side out, filling it with stuffing before sewing or gluing the open end shut.
Conclusion:
Painting is a great way to relax, have fun, and express creativity. Whether you want to use a paintbrush and watercolor paints to create beautiful wall art or wish to create art with fabrics, many art projects are available to keep you busy. Creating art is something everyone can enjoy, no matter their age.
have fun, and express creativity. Whether you want to use a paintbrush and watercolor paints to create beautiful wall art or wish to create art with fabrics, many art projects are available to keep you busy. Creating art is something everyone can enjoy, no matter their age.
Related Posts:
Learning To Draw As An Adult: How To Get Started And The Benefits
The Best Adult Coloring Markers For Adult Coloring Books
10 Unique Craft Ideas For A Craft Business