Have you always dreamed of turning your passion for art into a full-time career? The jump from hobbyist to professional artist can feel overwhelming, but it's not impossible. In this article, we'll guide you through the essential steps emerging artists must take to build a professional portfolio, market their work, and establish themselves in the art world. From identifying your niche and style to creating a marketing plan and networking, we'll cover everything you need to know to make a successful transition. So, whether you're an amateur artist or looking to start a professional art career, keep reading to learn how to turn your passion into a thriving art business.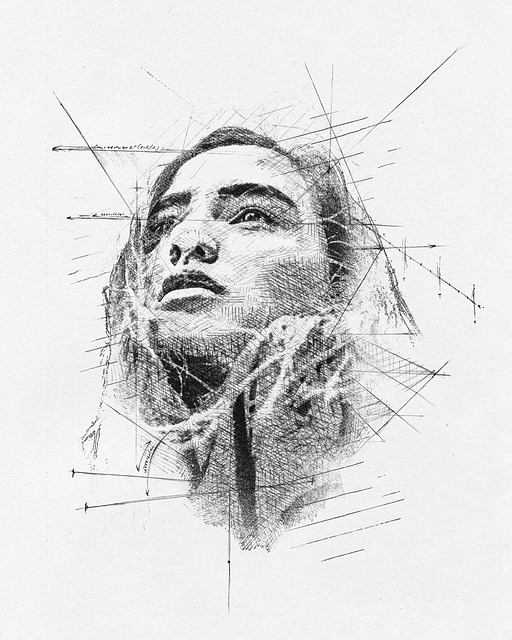 Disclaimer: This post may contain affiliate links. If you make a purchase by clicking on an affiliate link, Nevue Fine Art Marketing may earn an affiliate commission at no additional cost to you. Affiliate relationships include, but are not limited to, Bluehost, Tailwind, Skimlinks, SareASale and StudioPress. To learn more visit Affiliate Link Disclosure Policy
What is a Professional Artist
Before we dive into the steps you need to take to become a professional artist, let's first define what we mean by "professional artists." Professional artist earns a significant portion of their income from selling their artwork. They have established themselves in art and have a recognizable style and brand. They have a professional portfolio and a strong marketing plan and are committed to their craft as a full-time career.
Becoming a professional artist requires dedication, hard work, and persistence. It's not just about creating beautiful art pieces; it's also about developing a business mindset and understanding the ins and outs of the art world. As you embark on this journey, remember that success doesn't happen overnight. It takes time, effort, and a willingness to learn and adapt to the constantly changing landscape of the art industry.
Identifying your niche and style is just the beginning of your journey as a professional photographer or artist. A clear vision of what you want to achieve and staying focused on your goals is essential. As you start building your portfolio and marketing your work, remember that every interaction with potential clients is an opportunity to showcase your professionalism and commitment to your craft. With dedication and hard work, you can turn your passion for art into a successful career as a professional artist.,
Identifying Your Niche and Style
As an emerging artist, finding your niche and developing a unique style that sets you apart from other artists is crucial. But how do you go about identifying your niche and style?
Start by examining your past work and identifying emerging patterns or themes. What subjects or styles do you find yourself gravitating towards? What sets your work apart from others in your field?
Consider your interests and experiences as well. Is there a topic or subject matter you have a deep passion for? Is there a style or medium that you particularly enjoy working with?
Once you've identified your niche and style, staying true to it and allowing room for growth and evolution is essential. Keep practicing and experimenting with different techniques and styles, but always stay true to your unique voice and vision for life.
Identifying your niche and style is the first step in building a successful career as a professional artist and graphic designer. In the next section, we'll explore how to build a professional portfolio that showcases your unique style and sets you apart in the competitive art world.
Building Your Professional Portfolio
Your unique style and vision as an artist make your work stand out from other successful artists, but how do you showcase this to potential clients and galleries? Creating a professional portfolio effectively communicating your style and skillset is the answer.
Start by selecting your best and most representative works, showcasing a variety of mediums and styles of painting. Ensure each piece is appropriately photographed or scanned and displayed in a cohesive and visually appealing manner. Consider including brief descriptions or artist statements for each piece, giving insight into your creative process and inspiration.
Additionally, don't be afraid to include works that may not be your typical style or subject matter, as this can demonstrate your versatility as an artist. Remember to keep your studio and portfolio current, add new works, and remove outdated pieces as your style and skills evolve.
Your portfolio is your chance to make a lasting impression, so ensure it accurately reflects your unique voice and vision while showcasing your technical ability. By creating a professional portfolio, you set yourself apart in the competitive art world and increase your chances of success in the art market. Speaking of which, let's explore how to navigate the art market and build your career as a professional artist.
Understanding the Art Market
Navigating the art market can be overwhelming for emerging artists. However, understanding the industry is crucial to building a successful career. First and foremost, it's essential to know your target market. Who are your potential buyers and collectors? Are they individuals, galleries, or museums? Research their interests and what they are willing to invest in.
Start by attending art exhibitions, fairs, and auctions to begin your research. Please take note of the types of art that are selling well and what price range they fall in. Also, do some online research to see what similar artists are selling their work for and what galleries they are showcasing in. This information can help you hone in on your target audience and optimize your marketing efforts. Finally, use this research to set realistic goals, establish a pricing strategy, and create a sound business plan. By researching the art market, you'll be setting yourself up for long-term success in the art world.
Pricing your artwork can be difficult, but it's essential to consider the time, materials, and effort put into each piece. Research the prices of similar paintings in the market and consult with fellow artists or art advisors for their input.
Creating a Marketing Plan
Understanding the art market is only the first step in building a successful career as a professional artist. Creating a comprehensive marketing plan to promote your work and gain exposure is essential. Start by identifying your target audience and determining the best channels to reach them. Social media, online platforms, website, and email newsletters are all practical tools for artists to showcase their work and engage with potential buyers.
When creating your marketing plan, consider the message you want to convey and the story behind your work. Use compelling visuals and storytelling techniques to create a unique brand that stands out in the crowded art market. Don't forget to include a call to action in your marketing materials, such as a link to purchase your work or an invitation to attend your next exhibition.
Networking and establishing yourself in art are also essential to a successful marketing plan. Attend industry events, participate in group exhibitions, and engage with other artists and collectors online and offline. Building solid relationships and a supportive community can help you navigate the competitive art world and open doors to new opportunities.
By incorporating these strategies into your professional marketing materials and plan, you can effectively promote your work and build a successful career as a professional artist.
One common reason amateur artists give up too early is that they do not spend the time and money to market their art business.
There is some truth about the saying, for example, "The best original art is the one that might not sell." The art that sells is the one the people see. Art schools do not teach marketing; learning the basics of social media, SEO, email campaigns, and other digital marketing is necessary.
Take time to learn how to market your art online and practice different strategies regularly.
Networking and Establishing Yourself in the Art World
In addition to creating high-quality artwork, emerging artists must also focus on promoting and building a name for themselves in the art world. This involves networking with other artists and professionals in the industry and establishing a strong online and offline presence. Attending industry events, participating in group exhibitions, and engaging with other artists and collectors can help build relationships and create a supportive community.
By connecting with many professional artists in the art world, artists can gain new insights and perspectives and access new opportunities. These relationships can also lead to collaborations and partnerships that further expand an artist's reach and exposure.
What are the 5 Qualities of Being an Artist?
To be an artist requires much more than just creating stunning pieces of artwork. It takes a combination of skills and qualities to make it in the competitive art world.
Here are 5 essential qualities that every emerging artist must possess:
1. Creativity: This seems like a given, but creativity is essential for artists. It's the ability to develop innovative and original ideas that set your work apart from others. Having a unique perspective, thinking outside the box, and being open to experimentation are crucial for artists to stand out.
2. Perseverance: The art world is challenging, and rejection is a given. An artist must have the resilience to keep pushing through setbacks and failures. Perseverance means being able to withstand criticism and using it as fuel to improve your craft.
3. Passion: Without passion, it's hard to put in the countless hours required to hone your skill and craft. The driving force keeps an artist motivated and dedicated to their work. Passion is what keeps an artist going when times get tough.
4. Self-discipline: Creating art is a solitary process, and self-discipline is crucial for emerging artists. It's staying focused and committed to your goals, even when distractions arise. Self-discipline is also essential for managing time effectively and meeting deadlines.
5. Business acumen: Besides creating beautiful artwork, artists must also understand the industry's business side. This includes marketing, networking, and managing finances. A basic understanding of contracts, copyright laws, and how to price your work is crucial for any emerging artist.
These qualities allow emerging artists to navigate the competitive art world and build successful careers. But it's important to remember that these skills can be developed with time and practice. Artists can achieve their goals with dedication, hard work, and a willingness to learn and grow.
Frequent-Asked Questions:
Q. How do you qualify as a professional artist?
A. To qualify as a professional artist, you must have a consistent history of producing artwork for sale or exhibition. You should also be actively marketing your work and participating in fine arts industry events and exhibitions. Additionally, any professional artist must have the necessary skills, such as creativity, perseverance, passion, self-discipline, and business acumen.
Q. Is a professional artist a career?
A. professional art is a viable career path for those passionate and dedicated to their craft. The right skills and marketing strategies can be a rewarding and fulfilling art career.
Q. How do I establish myself as an artist?
A. Establishing yourself as an artist involves creating unique artwork, networking with other industry professionals, engaging with potential customers, and actively marketing your work. Participation in exhibitions and events can also help build relationships with other artists and collectors. Additionally, having a strong online presence is essential for any emerging fine artist.
Q. How do you become successful as an artist?
A. To become successful as an artist, you must have the necessary skills such as creativity, perseverance, and business acumen. You should also have a comprehensive marketing plan in place to promote your work. Building relationships with other artists and collectors, participating in industry events, and creating an engaging online presence can help increase exposure and success.
Q. What are the important qualities of an artist?
A. Creativity, perseverance, passion, self-discipline, and business acumen are essential qualities for any artist looking to make it in the competitive art world. These skills can be developed over time with practice and dedication. Additionally, having a comprehensive marketing plan in place is also important for artists wanting to promote their work and establish themselves as professionals.
Conclusion:
In conclusion, becoming a professional artist is no easy feat, but it is possible with the right guidance and mindset. From understanding the art market to building a professional portfolio and creating a marketing plan, these essential steps will help emerging artists transition from hobbyists to professionals. Remember to embrace your unique style and vision while being open to feedback and opportunities.
Related Posts:
How To Get Clients For A New Art Business
The Importance of SEO in Fine Art Business
How To Find Your Target Audience In 3 Easy Steps
A Step by Step Guide to Building Your Dream Artist Career
The Ultimate Roadmap to Gallery Representation for Emerging Artists