For many artists, turning their passion into a profitable business can feel overwhelming. However, building a successful art business is feasible with the right mindset and strategies. In this article, we'll explore the critical steps you need to take to turn your artistic skills into a thriving enterprise. From setting business goals to creating a portfolio, developing your brand identity, pricing your artwork, art promotion, marketing to the right audience, and building your network in the art world, we'll provide a roadmap to help you achieve your business goals. You can transform your passion for art into a lucrative career with persistence and dedication. So, let's get started!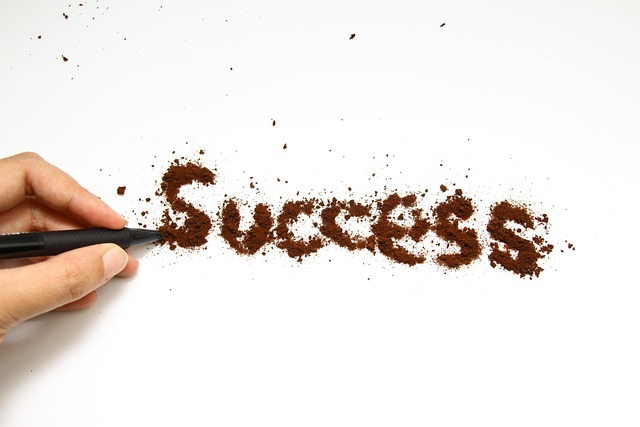 Disclaimer: This post may contain affiliate links. If you make a purchase by clicking on an affiliate link, Nevue Fine Art Marketing may earn an affiliate commission at no additional cost to you. Affiliate relationships include, but are not limited to, Bluehost, Tailwind, Skimlinks, SareASale and StudioPress. To learn more visit Affiliate Link Disclosure Policy
Set Business Goals
Setting clear and achievable business goals is critical to building a successful art business and getting your art noticed. These goals will act as a roadmap, helping you to stay focused and motivated along the way. Business goals can include financial targets to the number of fine art pieces sold or new clients obtained through your art websites.
Whatever your goals, they should always be specific, measurable, achievable, relevant, and time-bound. By setting clear objectives and regularly tracking your progress, you can stay on top of your business and make adjustments as needed.
Here are some examples of goals you could set for your business:
Increase monthly art sales by 10%
Sell artwork online
Attract 200 new subscribers to my email list in 6 months
Sell 10 pieces of artwork through social media in 3 months
Sell art prints on Fine Art America or Saatchi Art
Once you have your business goals in place, you can create a business logo and an online portfolio, a crucial step in the digital age of art marketing.
Create An Online Portfolio
In today's digital age, creating an online portfolio is necessary for any artist looking to build a successful art business. An online portfolio acts as a virtual gallery in the digital world, showcasing your best work to potential clients and buyers worldwide. It makes it easier for people to discover and view your art and is a great way to build your brand identity and establish yourself as a professional artist.
When creating your online portfolio, it's essential to keep in mind that it's not just about showcasing your art. Your online portfolio should reflect your brand identity and showcase your unique style and artistic vision. This means paying attention to things like the layout, design, and color scheme of your portfolio and how you present your own work online.
Choose a platform that suits your needs and budget to create a successful portfolio. Many options exist, from free website builders like Squarespace to more complex platforms like WordPress. Once you've chosen a platform, create a clean, easy-to-navigate layout highlighting your best work.
In addition to showcasing high-quality photos of your art, your portfolio should include a brief bio that tells your story and highlights your unique artistic vision. You can also include details about your creative process, inspiration, and any awards or recognition you've received.
Creating a professional and engaging portfolio can establish yourself as a serious artist and attract potential clients and art collectors. And with a strong brand identity and clear business goals, you'll be well on your way to building a successful art business. Next, let's look at how you can develop your brand identity and stand out in a crowded market.
Developing Your Brand Identity
Your brand identity sets you apart from artists and makes your art business memorable to potential clients and buyers. Developing a brand that accurately represents your unique artistic vision and appeals to your ideal audience is essential. A strong brand identity will help you stand out in a crowded market and establish customer trust.
To develop your brand identity, consider your artistic style, values, and target audience. Your brand should reflect these elements and be consistent across all platforms, from your website and social media accounts to your business cards, paid advertising, and packaging. This consistency will help build recognition and trust with your audience.
Your brand identity should also include a strong visual identity, including a logo and color palette that reflect your artistic style and values. To create a cohesive and recognizable brand, these elements should be used consistently across all your marketing materials and online profiles. You can use Canva to create beautiful logos and images for social media marketing your website.
In addition to visual elements, your brand identity should include a distinct tone of voice and messaging that reflects your artistic vision and resonates with your audience. This messaging should be consistent across all channels, from your artist statement to your social media captions.
By developing a solid brand identity, you'll be able to differentiate yourself from other creative people and build a loyal following of customers. Next, let's take a look at how you can write an artist statement that communicates your vision and values to your audience.
Write An Artist Statement
Your brand identity as an artist is not solely about the visual elements you create but also the messaging that resonates with your audience. An artist statement is a critical component of your brand messaging that allows you to connect with your audience, communicate your artistic vision, and showcase your values.
Writing an artist statement may seem daunting initially, but it is an opportunity to tell your story and create a meaningful connection with your audience. Your artist statement should reflect your personality, creative process, and overall inspiration behind your work. Consider incorporating personal anecdotes, describing your creative journey, and outlining your artistic goals.
While it may be tempting to use technical jargon or flowery language, remember that your audience may not have extensive knowledge of art. Your artist statement should be clear, concise, and easily digestible for your audience.
By crafting a compelling artist statement, you can set yourself apart from fellow artists and build a strong brand identity that resonates with your audience. Now that we've discussed the importance of creating a solid brand identity, let's explore how to set prices for your artwork.
Pricing Your Art
Setting the right price for your artwork can be a delicate balancing act. On the one hand, you want to ensure that your artwork is priced appropriately to reflect the time, effort, and materials that went into creating it. On the other hand, you also want to ensure that your prices are reasonable enough to attract potential buyers.
One common approach to pricing artwork is to calculate the cost of materials and time spent creating the piece and then add a markup based on the perceived value of the painting. However, this approach may not always result in prices that accurately reflect the actual value of your work.
Instead, consider factors such as your experience as an artist, your unique style and techniques, and the current market demand for your artwork when setting prices. Researching the prices of similar pieces in your area or online can also give you a better idea of what buyers are willing to pay.
Remember that setting the right price for your artwork is a process that may require some trial and error. It's okay to adjust your prices over time as you gain more experience and recognition as an artist. As you fine-tune your pricing strategy, remember that, ultimately, the right price is something you and your buyers feel good about.
Now that you better understand how to price your artwork, it's time to focus on marketing your art to the right audience.
Marketing Your Art to the Right Audience
After setting up your pricing strategy, you must find the right audience for your art. Knowing your target market will help you tailor your marketing efforts to reach them effectively. Start by identifying the characteristics of your ideal buyer: What age group are they in? What is their income level? Are they collectors or enthusiasts? Once you have a clear picture of your audience, you can explore different marketing channels to reach them.
A social media network like Facebook is a great place to start, as it provides a platform to showcase your art, build a following and connect with potential buyers. When creating your social media posts, keep the interest of your target audience in mind. Make sure your posts are visually appealing, informative, and engaging. You can also use social media to run targeted ads to reach a broader audience. Joining Facebook groups is also a great way to meet collectors, discuss your art and explore potential collaborations.
Another effective way to market your art is by contacting galleries, art fairs, and art exhibitions. These are great places to meet potential buyers, connect with fellow artists in the industry, and gain exposure. You can also enter art competitions, providing great direction for promoting your art. Art competitions are a great way for your art to gain visibility with a new audience and see how it stands out.
Building Your Network in the Art World
Now that you're ready to market your art online, it's time to start building your network in the art world. By connecting with artists, galleries, and industry experts, you can gain valuable insight into the trends and changes in the market, attend events, and even collaborate on projects. One way to do this is by regularly attending artist organizations, art events, and exhibitions, which can help you meet new people and establish relationships with other artists and collectors.
Another effective way to build your network is by joining local artist associations or online artist communities. These groups can provide opportunities to participate in exhibitions or events, receive feedback on your work, and connect with other artists in your area. You can also join artist organizations and attend art talks, workshops, and conferences to learn more about the industry and meet other artists.
Building a successful art business takes time and persistence. You can succeed as an artist and entrepreneur by using effective pricing and marketing strategies and building a solid network.
Have And Online Blog
An effective way to promote your art is to create an online blog. This will help you establish your presence in the art world and showcase your artwork. It can also be a great platform to share information about upcoming exhibitions and events, your artistic process, and tips for aspiring artists. Keep your content fresh and interesting, update it often, and include your artwork portfolio. This will help potential buyers better understand your style and art.
Creating an online blog is also a great way to build relationships with other artists and potential buyers. You can join existing conversations or start your own post to share your thoughts and experiences in the industry.
Remember to promote your online content on your Facebook page and focus on SEO so search engines can index your blog. This way, more people will be able to find it, and you'll gain credibility as an artist.
Conclusion:
In conclusion, building a successful art business may seem daunting, but it is possible with the right strategies and mindset. Set clear business goals, create a compelling online portfolio and brand identity, write an artist statement, price your artwork accurately, promote your art to the right audience, and build your network in the art world. Building a profitable career in the arts takes time and effort, but you can achieve your dreams with dedication and persistence. So, take action today and start turning your passion for art into a thriving enterprise.
Related Posts:
How To Increase Your Printful Print-On-Demand Sales
How To Master The Art Of Selling Your Art
How To Become A Successful Artist
How To Market Your Art: The Expert's Guide