What is a theme? In this article, you will discover the difference between a Free vs Premium Themes for WordPress so you can decide what will be best for your art blog.
Disclaimer: This post may contain affiliate links. If you make a purchase by clicking on an affiliate link, Nevue Fine Art Marketing may earn an affiliate commission at no additional cost to you. Affiliate relationships include, but are not limited to, Bluehost, Tailwind, Skimlinks, SareASale and StudioPress. To learn more visit Affiliate Link Disclosure Policy
Free vs Premium Themes for WordPress
A theme for WordPress is what gives your artist blog its look and feel. 
WordPress, in my opinion, is the king of platforms for bloggers and website builders. Because WordPress has so many users and is so large you will be able to find support for anything that will arise. There is a large network of people using WordPress that help each other out.
Themes are another strong feature that WordPress offers. I would not even want to guess how many themes there are for WordPress. You have the option to use either a free or premium themes.
Premium themes are themes that need to be purchased.
Free themes are exactly what it says. The themes are free to use.
When you first start with WordPress, it is set up with a default theme. Themes can be changed at any time, and you will not lose the content you have posted. This makes it easy for you to change the look and feel of your blog if you wish to do so. The good news is you do not have to worry about being locked into a certain look.
Before you decide on using free or premium themes, I would like to share with you some pros and cons for each. This will help make your decision easier.
Free Themes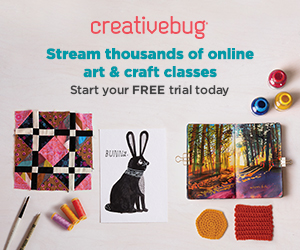 Painting Repeat Patterns by Hand: A Daily Practice by Cleo Papanikolas on Creativebug!
WordPress offers a large variety of free themes for you to choose from. If you are going to have a small blog, this might work well for you.
Since it is free, many people use the templates. Your blog will have the same look and feel as many other bloggers. If you are looking to stand out and look different, you will want to use a premium theme.
Most free themes do not have support. It will be difficult for you to find a solution if a problem occurs. 
You can more than likely find answers to your questions at WordPress.org forums. However, the answers might not help you if you are not good at coding.
Some of the templates are outdated and the look and design and have not been updated in a long time. This makes it easier for hackers to hack your blog.
Malicious code and encrypted links have been found in the footer of the free template. This makes it not rank as well with SEO. However, using free templates from reputable sites, such as WordPress.org, will reduce the odds of you running into problems.
Premium themes
Premium themes have great support. When I used free themes in the past I could never get the answers I was looking for. Again, I am not good at coding so when there was a solution that used coding I turned the other way. I decided that if I was going to have a blog for my art business I needed one that I could rely on.
I purchased my themes in the past from ThemeForest. They offer over 20,000 themes starting at very reasonable prices. I have always found what I was looking for, and they have great customer support. That is one important factor for me when choosing a premium theme.
There are many times that you can even get the answers you are looking for in their forums.
If you are looking to stand out and have a different look from the other artist blogs, you will want to purchase a premium theme. 
Premium themes are regularly updated. They have to be updated with WordPress updates. This prevents broken templates.
The codes are clean; you will not find any encrypted code in the footer of the premium themes.
Bottom line is that you will have a customizable theme that is secure.
The themes that I use now and recommend to my clients are StudioPress Themes for WordPress.
Review Free vs Premium Themes
Free themes might be good in for small blogs if they are from reputable sites.
If you are looking to build your art business, I would only recommend premium themes. You need to protect your business, and it will be money well spent.
Do you use free or premium these and what are your thoughts?
You might also be interested in:
28 Day Blogging Challenge for Visual Artists
Are you ready to start building an online presence?
Available on Amazon or Download your copy today.
The Productive Artist How to Live Your Dreams
The right mindset and time management skills are essential for any business. These topics are often not talked about but are key elements for your success. You will learn how to have a winning mindset and time management skills necessary for operating a successful art business.
Available at Amazon or Download your copy today.
Get More Done in Less Time The Part-time Artist
Proven strategies that will help you to get more work done in less time so you can sell more art and earn more money.
Available at Amazon or Download your copy today.
Did you enjoy this article? Don't forget to sign up for my free weekly newsletter.
You can also join me on:
Learn how to start, grow and monetize your online art business.
Art Business Planners